TV
The Best Trailer Park Boys Episodes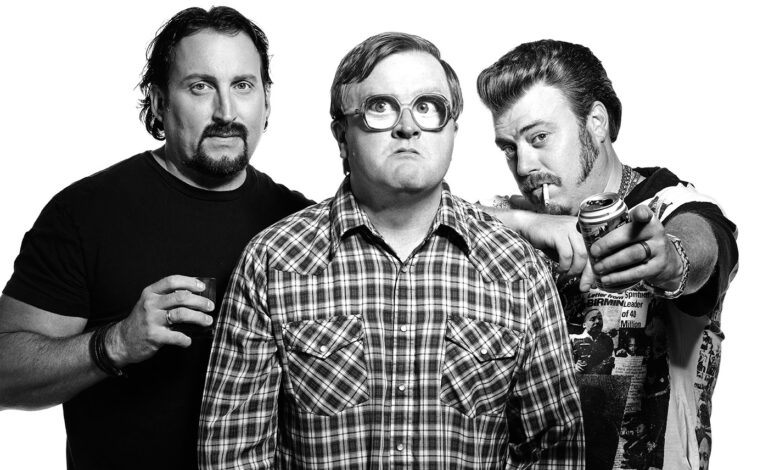 Have you ever watched at least one episode of Trailer Park Boys? If you didn't, we really recommend you to do that, because it's one of the most interesting TV shows we've watched in the past 17 years. After 12 seasons and 115 videos, this Canadian mockumentary TV series ended on March 30th last year.
However, even though the filming is finished, this doesn't mean that fans have forgotten about their beloved and favorite TV series. In one research, fans voted and we have come up with several episodes that Trailer Park Boys they consider best. In order to present them to you, we decided to create the following list, which is primarily intended for those who have never watched this TV series. This way you can get acquainted with the plot, and may become one of the biggest fans of the TPB. So, if you're ready, let's start.
Propane, Propane
"Propane, Propane" is the 7th episode of the 4th season of this popular TV series. If you don't know, Ricky, Julian and Bubbles are trying to earn money through small criminal activities. One of these is when Detroit Velvet Smooth, T as well as J-Roc are trying to sell dope to the promoter of Snoop Dogg who has a performance in the city. Of course, the situation gets complicated when Ricky tells Trevor and Cory to go and steal the truck, but they stole the wrong truck with propane.
Three Good Men Are Dead
"Three Good Men Are Dead" is the 3rd episode of season 7. Definitely one of the most impressive scenes of this episode is the moment when Phil and Randy enter Dirty Burger, and there George and Ted beat Lahey with the phone book. However, later, Lahey wants revenge and asks Julian and Bubbles for help.
The Fuckin 'Way She Goes
What would you do with 100 kilograms of hash? Well, Julian, Ricky and Bubbles, Trevor and Corey came up with an idea to hide it on Ray's trailer's driveaway. In the meantime, Ricky wants to be with Lucy again and make a grill for her and Trinity in order to get closer. At one point, Ricky forgets the French fries on the stove and goes with Lucy to have sex. Unfortunately, when they returned, Ray's trailer was completely burnt out in a fire. This is the 3rd episode of the 5th season.
I Am the Liquor
One of the most famous scenes in the entire TV series is when Lahey says Randy: "I am the liquor". In addition, Lahey is in this episode responsible for bringing Dennis, Cyrus and Terry out of prison. Now they are free, and want to return their hash, which is at Ricky, Julian and Bubbles. "I Am the Liquor" is the 9th episode of the 5th season of Trailer Park Boys.
If I Can't Smoke and Swear, I'm Fucked
For the end, an episode in which we came to the conclusion that if you steal gas from a car, no one will be able to send you to prison. According to Ricky, this isn't a "jail-able offense". Ricky came to the point of stealing gas from Lahey's car when he and Trinity went to the store to buy the sea nicotine patch, but Julian caught them when Ricky was trying to get gas because his tank was empty. This is the 3rd episode of the 3rd season.