Cars
Learn About 7 best Accessories you can Use for your Jeep Wrangler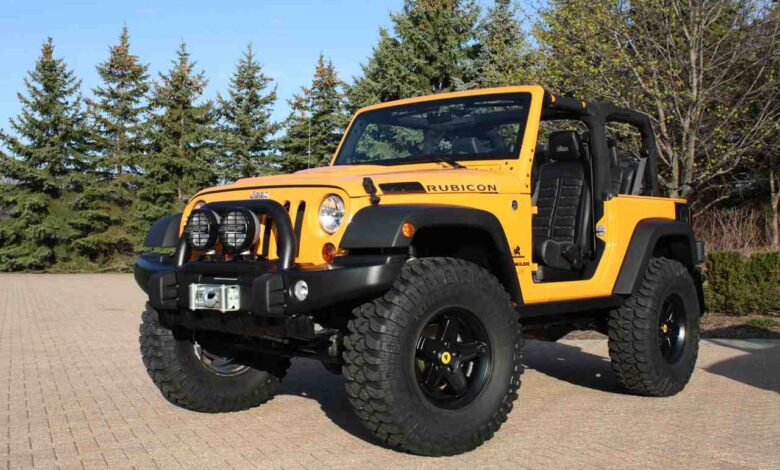 Jeep Wrangler! A name that is enough to excite a person who loves challenging drives. If you love going on challenging drives and get better experiences, or you are an outdoor person who likes exploring automobiles, then Jeep Wrangler is the safest and most comfortable choice to rely on concerning vehicles. With less money to spend, it has all to satisfy your road trips thrill…
The car was initially manufactured by American Motors in 1986-1987. This is a four-wheeled vehicle with a 2-door wrangler and long wheelbase. The layout includes a front-engine, rear-wheel-drive/four-wheel drive. It is also called Jeep YJ, Jeep TJ, Jeep JL, Jeep JK, Jeep Sahara, and Jeep Wrangler (unlimited).
The benefits include that make Jeep Wrangler an exemplary choice for the purpose of exploring adventures are-
It can be used for off-road traveling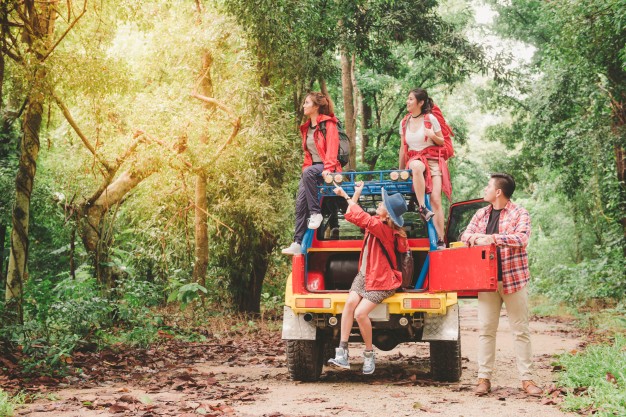 Jeep Wrangler has distinctive features and strengths that make it suitable for going on off-road adventures. It has better ground clearance in comparison to other vehicles.
Durability
Jeep Wranglers are made rough and strong. That's why they are very useful for military purposes also. They are simply designed but involve heavy equipment to sustain durability.
Good safety features
There are essential safety features in Jeep Wrangler. There are airbags available on the front and side. It even has the blind spot monitor system and forward-collision alert system.
Efficient working of all the systems
It provides better handling, steering, and smoothed brakes. The car runs really well and offers proper visibility to drivers.
Classy look
Although jeeps carry an old and basic look, the jeep wrangler carries a unique and gentle style which would make your vehicle look damn attractive. And the latest jeep wrangler of 2019 clearly is stylish, which would match the taste of the current generation.
Customization options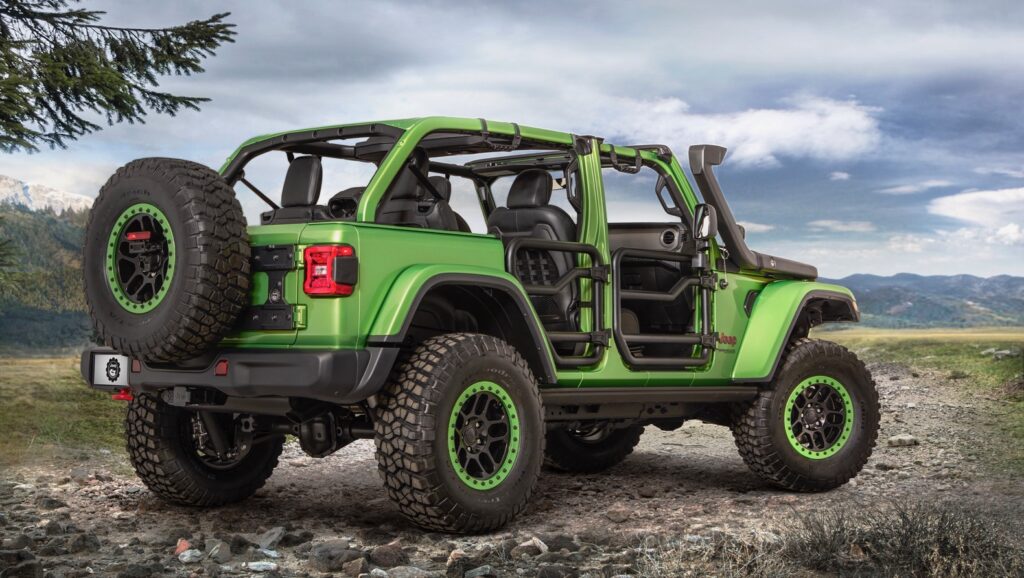 Jeep Wrangler has several options of customization. You have the options of two or more door models to choose from on the outside and also for the pickup truck version. There are different options for colours as well.
Height advantage
This is a great plus point of owning a jeep wrangler. The height provides the wide arena to see everything down the road clearly, and you and your vehicle would be visible to other drivers on the road easily.
They are strong and fun
Wranglers are well-built and can run really well on almost all types of roads. And going on venturesome trips with friends on jeeps is so much fun, and that's one of the major reasons which has made jeeps prominent, especially among youngsters.
Best accessories for Jeep Wrangler
It is important that you have the best accessories for your Jeep Wrangler. There is a wide range of stores that provide you with accessories but selecting the best from them is important. MJ's offroad is one such store that provides vehicle parts, particularly off-road items, for you Jeeps and sources from manufacturers directly. Thus with the right accessories make your Jeep Wrangler better for you.
Even though the best accessories depend on your need and priority but there are some that are unavoidable. The following are the such 7 best accessories you should go for in order to enhance your Jeep Wrangler-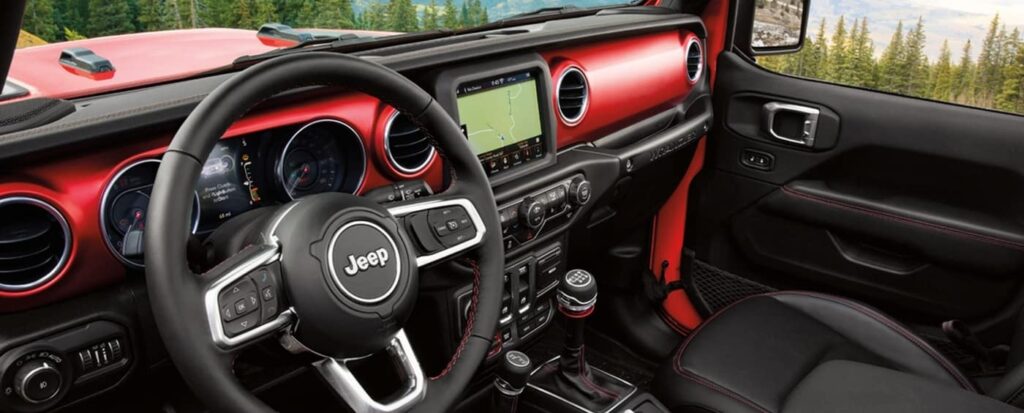 With the outer accessories, the inside of the car also requires certain equipment. For instance, installing spare tires, emergency supplies, offroading tools, 16-gauge steel lockable console-for safety purposes. These consoles are fixed between two front seats and under the seats.
Lift kits are like lifelines; they increase the ground clearance ability of the car, and hence off-road driving would be easy and better done. This quality would help you see the traffic clearly.
After years of use and reuse, the door frame of your jeep wrangler gets weary, and hence it loses efficiency. For this purpose, it is better to use entry guards made of aluminium, thermoplastic, or stainless-steel material. It is quite affordable, reliable, and perfect to compensate for the worn-out door frame.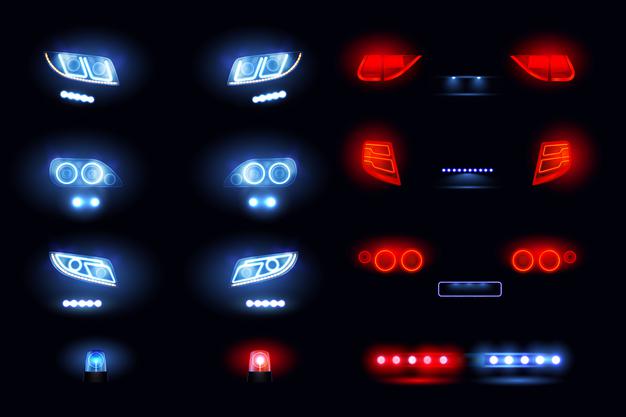 LED lights are something you should definitely invest in. It is affordable, consumes less energy, and produces bright light, which would be helpful while driving in the dark. It is reliable for driving on off-road lights. Moreover, their life-span is 25 times greater than the general halogen lights.
They are specifically for unfavourable weather conditions. They illuminate the road and provide a clear vision of other vehicles and let others see yours. This is a safety item while traveling in the grave or unsuitable weather situations.
Floor liners protect your jeep wrangler from any dirt, traces of mud, grass, or anything messy that irks, and you find it difficult to clean again and again. There are many types of floor liners- stained-resistant carpeted floor liners, all-weather heavy-duty floor liners, Trail tough floor liners, and Rubberized slush floor liners.
A recovery kit is a must to include the item in your list for Jeep Wrangler accessories, especially if you are going for an off-road adventure, and for that, you need to be prepared beforehand. Before mustering materials in your kit, you should meticulously measure the requirements of your car. Some examples to include are; winch, shovel, gloves, hi-lift jack, tire repair kit, traction mats, tree saver strap, recovery strap, winch rope dampener, etc.
For enhancing safety, you should also consider taking a fire extinguisher and first aid kit.
Conclusion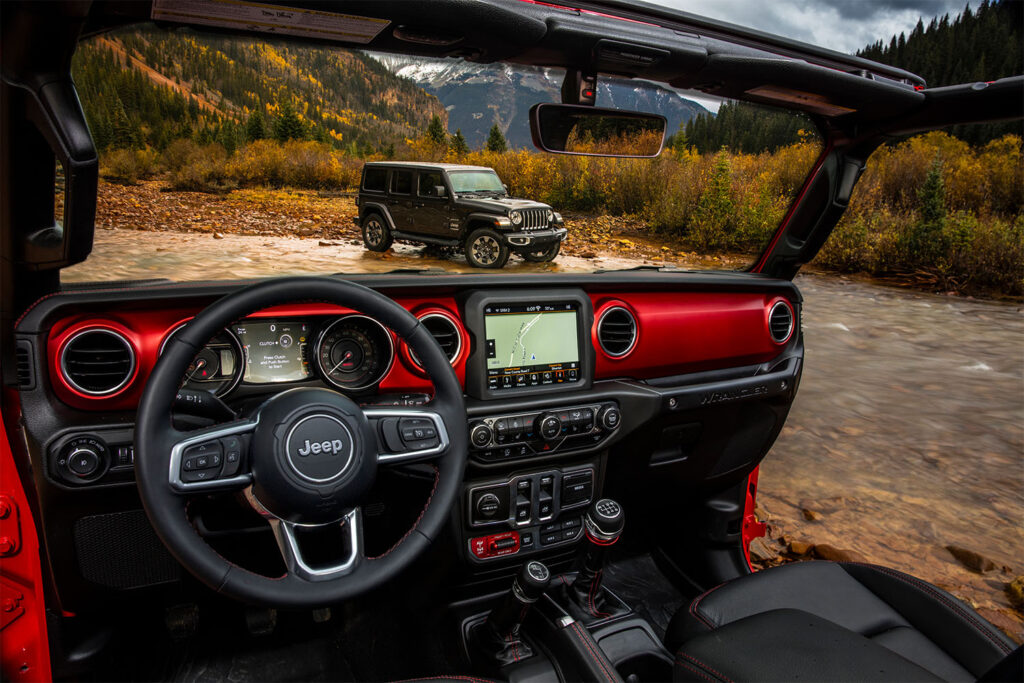 Jeeps are often highly desired by automotive enthusiasts; just having them in itself gets huge pleasure. Most of the young people look for amazing Jeeps to explore driving better. So, if you own or desire to own Jeep Wrangler, then do count the accessories that you need for its modification so that it doesn't get ruined and becomes more efficient to use. This would make your experience more delightful and favorable. So, grab your right equipment now and enjoy your journey with amazing experiences!