Travel
5 Top-rated Places To Visit By Car Around Heraklion City In Crete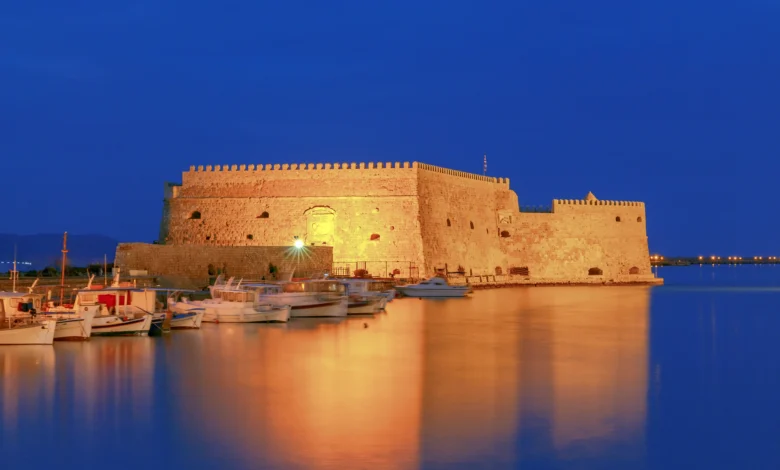 During the worldwide covid 19 pandemic most of the world was closed and we were all forced to be in our countries. This meant that travel was limited and most of the time we could each travel within our own country. But that is already past! Restrictions have eased, which means the opportunity to travel and discover new places is once again upon us, so why not start looking at your next travel destination?
Want to do it together? Come on! There are many destinations that you can visit, and Europe seems like a continent that has a lot to offer. The top destination in this part of the world is Greece, which is full of natural beauty, and beautiful beaches, but also a large number of historical places, wonderful restaurants with good food, and places for leisure activities.
Greece is the pearl of the Balkan Peninsula. During the summer, we can say that this country is the most visited, precisely because of the beautiful Aegean and Ionian seas, but also because of the beautiful beaches, food, historical sights, etc. Due to these offers, a large number of people head to Greece during the year to enjoy the offer that this country has. As one of the most popular places visited by a huge number of tourists, we would like to point out Heraklion, a city on Crete that is ideal for sightseeing.
Heraklion is one of the most beautiful cities in Crete. It is a place that is full of sights, here you can try the best seafood, and go to the most beautiful beaches, but for all this, you will need a car, which the monzarentacar.com team can help you with.
A car is something that every tourist should have because the time spent on this island is limited, but the car is also considered the most practical means of transportation when you want to visit several locations in one day. Need tips on where to go? Want to see more of this city? In addition, we bring you 5 top-rated locations that you must visit to see the beauty of this part of Greece. Are you ready to see our suggestions and make your visit plan? Let's get started!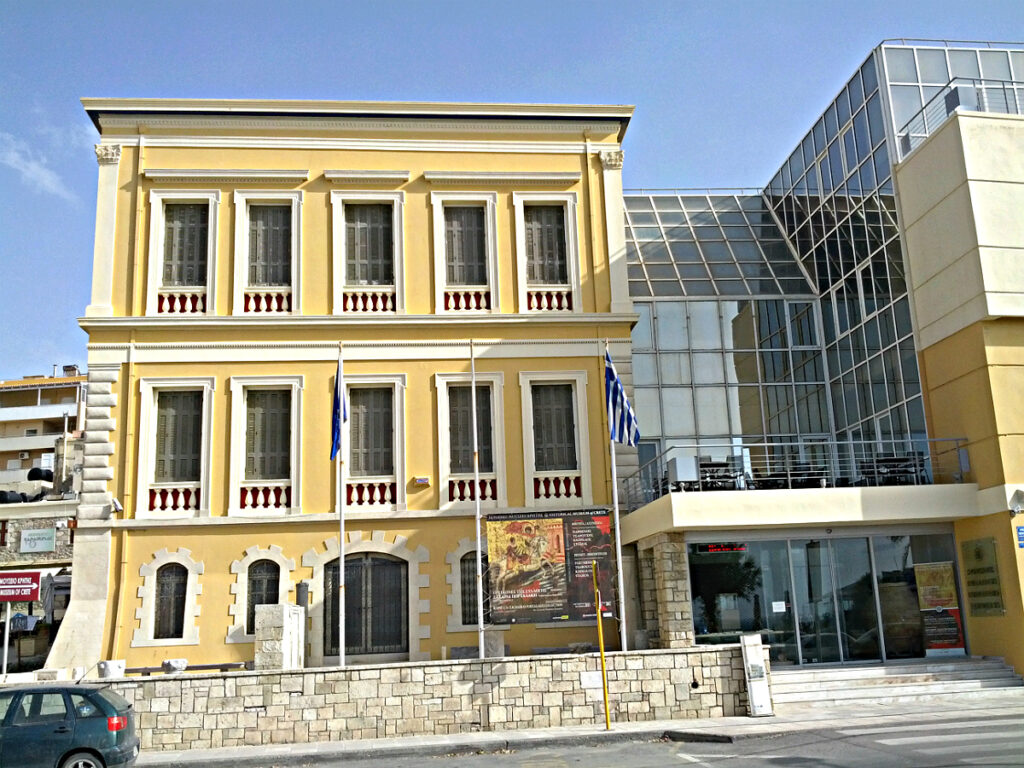 1. Historical Museum of Crete – if you have a great desire to get acquainted with the history of Crete, but also with a part of the history of one of the ancient nations, in that case, the Historical Museum of Crete has something to offer you. This museum is full of tourists who come from all over the world throughout the year and you can visit it. It is located just a few kilometers from the center of Heraklion so you will need a car which you can park in the vicinity of the museum. In the museum itself, you will be greeted by one of the curators who will walk you through the building and tell you more about the history, and you will also be able to buy a souvenir that will remind you of this interesting visit and acquaintance with history.
2. Natural Museum of Crete – the next thing you can enjoy is the Natural Museum of Crete. It is one of the most popular places in Crete that is visited by a large number of tourists throughout the year, but also by a large number of students from all over Greece and Europe in general. It is located in the central area, but it is necessary to reach it by car, where you will have a place to park. The Natural Museum of Crete is the place that will offer you an excellent tour and acquaintance with the natural sights, and experienced curators are in charge of this, who will guide you through the building and tell you more about the beauties of this part of Greece. There is a lot to learn, so don't miss this opportunity.
3. Rocca a Mare Fortress – Looking for a landmark that you can enjoy while visiting and that is easily accessible? It is the fortress of Rocca a Mare. It is about one of the most beautiful fortresses in this part of the world, which is located on the island of Crete near Heraklion. It is near the coast, so you will need to drive close to the coast and walk to the fort. There you can enjoy the views, and take beautiful photos that will remind you of this interesting trip. You can also find one of the many historians who will tell you more about the history of this place, and we are sure you will enjoy it.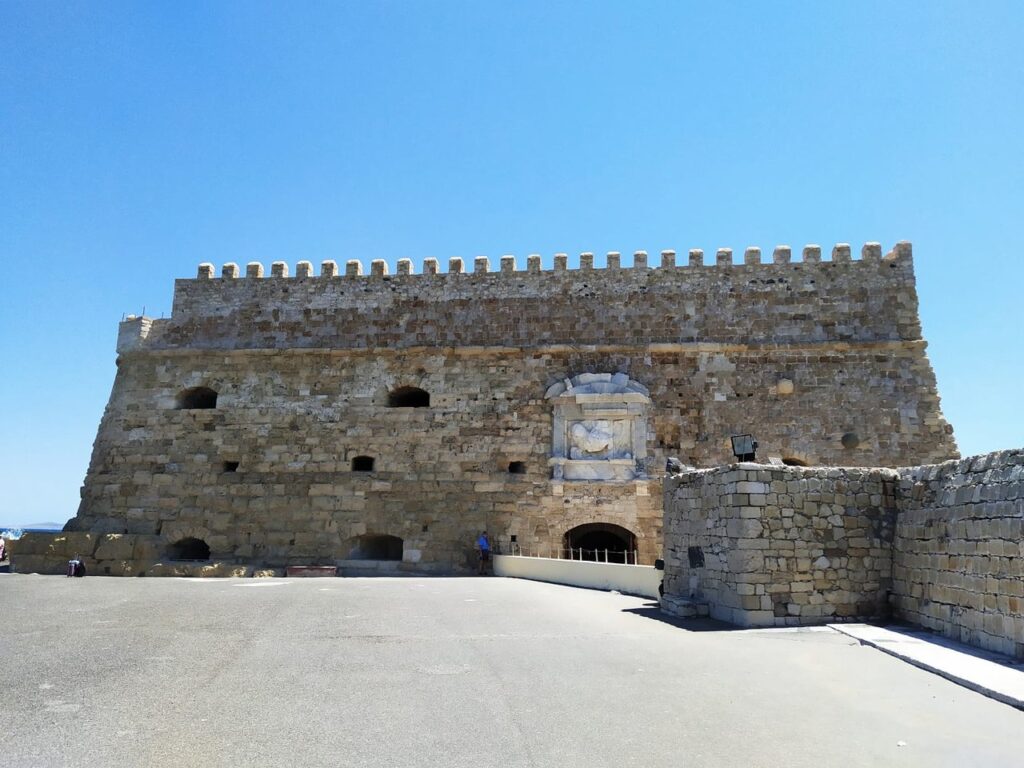 4. Agia Ekaterini Church – Greece is known for the large number of churches that are old and after several centuries. These churches are specific because they are made of stone and have interesting iconostasis. One such church is exactly the church of Agia Ekaterini, which is located in Crete, exactly in Heraklion. It is located in the southeastern part of the city and you need to reach it by car. In it, you will see some of the most beautiful iconostasis drawn by the skilled hands of Greek artists who drew them many years ago. You will enjoy an environment that is truly peaceful and will give you the peace you need for the day.
5. Public beaches in Heraklion – if you need to be surrounded by water, and sand and enjoy the sun, then you want to go to one of the public beaches that are located on the coast. No matter in which part of the city you are located, you can reach them easily by car and leave it in one of the parking locations. After you arrive at the beach, you can order your favorite cocktail at the beach bar, lie down on the lounger and enjoy the natural sounds of the sea.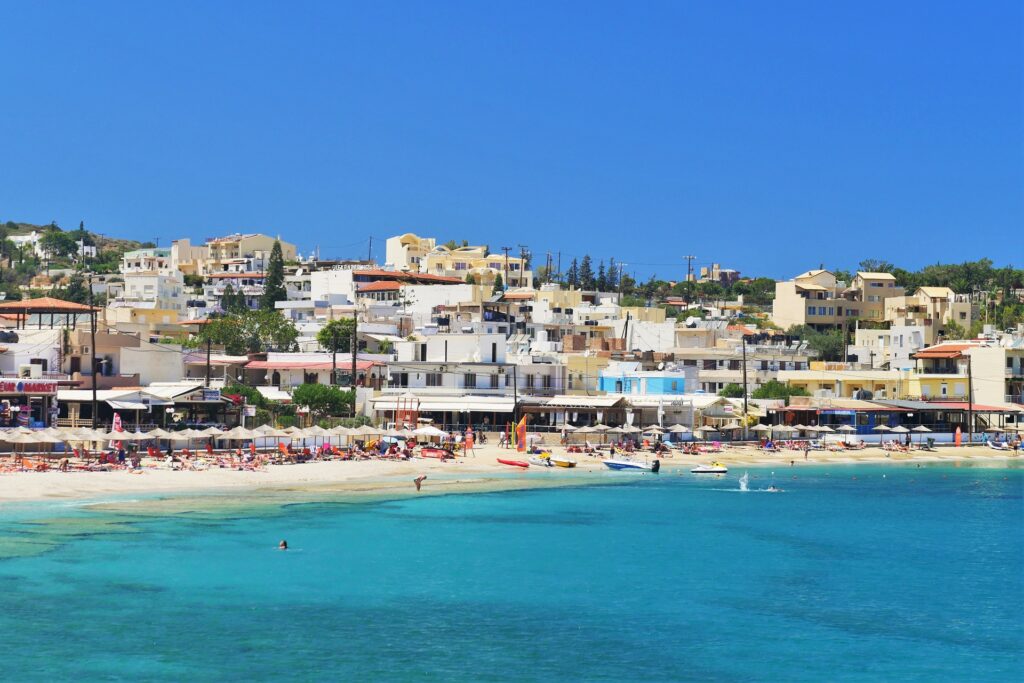 These 5 Locations Are The Choice Of A Large Number Of Tourists Who Come To Heraklion, And Besides, They Are Easily Accessible If You Want A Dynamic Course Of Vacation With A Rented Car. That is why we suggest them so that you can get to know some of the most beautiful places in Crete and enjoy your days spent on one of the most beautiful islands in Greece.