Travel
Exotic Desert Destinations for Off-Road Adventures to Try This Year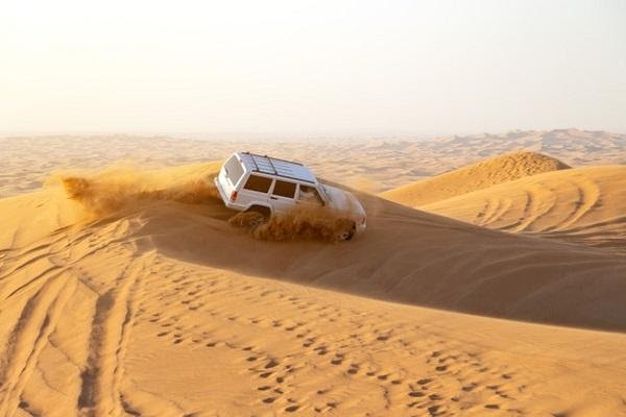 Some people love the mountains, while others love the sea. For some, an exotic vacation means luxury hotels, sophisticated beach bars, a perfect tan, and maybe, a diving session. After all we have been through lately, the call of sandy beaches, stunning waterfronts, dense forests, and sightseeing, among others, is strong in our hearts. And then, there are others among us, drawn forever to the desert's incommensurable, still, and cruel beauty. The ones whose hearts hear the call of the engine roaring, camel spitting, people shouting, dunes trembling. The adventurers, the restless, the brave. If you are among them and all you want this year is to engage in an exotic desert off-road adventure, you are in for a treat! Prep your safety gear, because today we will take a short tour to look for the best and most exciting desert destinations to quench your thirst for power off-roading!
1. OHV Riding at the Imperial Sand Dunes in California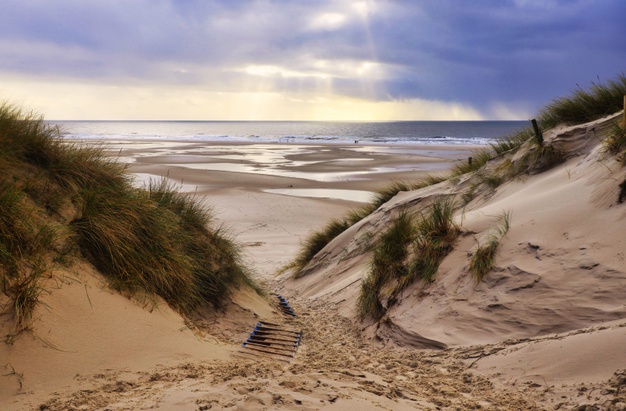 The Glamis (the other name for the Imperial Sand Dunes) is the largest off-highway vehicle (OHV) recreation area in the United States when it comes to desert fun and adventuring. If engine roaring is your music, you will find everything here: ATV rides, UTV races, spectacular tours, and other vehicular activities border-lining extreme sports. If you don't want to bring your latest Side-by-Side or ATV here, you will surely find one on location.
Concerning dune racing, as this is why Glamis is so famous among OHV buffs, the first rule is to comply with the local regulations and health precautions. Other than that, start composing your shortlist of protective gear, as racing the dunes requires UTV mods, upgrades, and special safety apparel. Check out this website for accessories and always keep in touch with the organizers to learn what you need to have equipped on your UTV. Now you are ready to partake in an adventure of a lifetime!
You can also check out the fee-free days at Imperial Sand Dunes Recreation Area. Keep in mind that if you want to spend at least a week here, you might need a seasonal or a weekly dune permit.
2. OHV Tours in Tel Aviv, Israel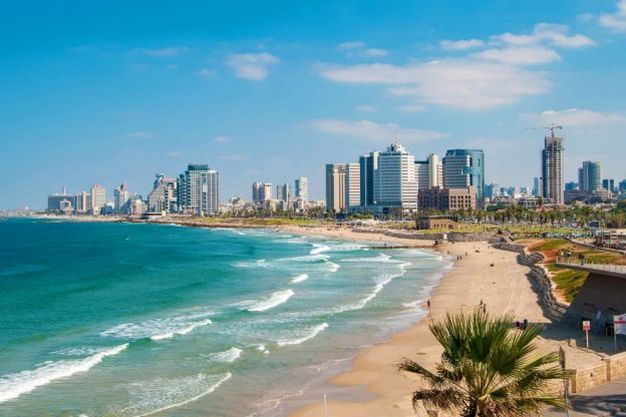 Tel Aviv and Israel as a whole are amazing places to see as a tourist. From the bustling Tel Aviv nightlife to taking a two-day trip to visit Petra or spending a night in a Bedouin camp in the Jordanian desert, this place of wonder, beauty, and mystery calls upon all adventurers around the globe.
But, a few chosen ones travel to Tel Aviv for more than just history, religion, art, culture, sightseeing, entertainment, or luxury resorts. You can explore the true beauty and majesty of the Israeli desert only when you travel the unbeaten path, far from towns, roads, and the capital's glamour.
If off-roading is the love of your life, then hop on a guided tour (which sometimes mixes in some hiking) to visit the Masada National Park. You will also enjoy a walk through the Ein Gedi Nature Reserve, a visit to one of the northern beaches of the Dead Sea, and a float in its mysterious, magical water.
For the more adventurous types, a Jeep safari from Tel Aviv through the Judean Desert by 4×4 is exactly what the doctor ordered. You can visit the Inn of the Good Samaritan, Jericho, and the Qumran Caves (the place of the Dead Sea Scrolls' discovery). The tour usually takes you next on a thrilling 4×4 ride through the desert's canyons and plains to the high Dragot Cliffs. The descent to the Dead Sea by OHV is an experience you must live once in a lifetime, especially because it ends with a float in the Dead Sea and a refreshing mud bath.
3. UTV Racing at Atlantis Dunes in South Africa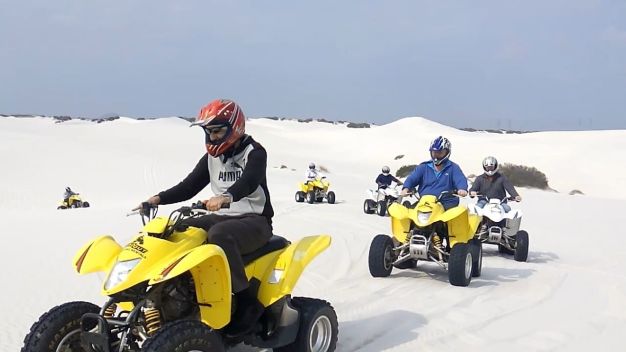 At a mere drive of about 45 minutes from the sensational city of Cape Town, the Atlantis Dunes is the place to be if your idea of an exotic vacation is to ride a 400 horsepower, V8 engine metal beast. The pure white dunes here beckon all extreme sports lovers in the world to test their skills and taste adrenaline on the tips of their tongues. You can practice sandboarding, quad biking, thrilling 4×4 rides, self-drive dune tours, and off-roading, to name just a few adventures.
However, if vehicular escapades and engine roaring are your things, then you cannot miss the Dune Thrasher at Extreme Cape Town. First of its name in South Africa, the Dune Thrasher experience is not for the faint of heart. The best part is you don't have to transport your Side-by-Side to South Africa. The organizers will provide you with a high-performance sand rail built for five people. In other words, if you and your family/friends share the same taste for off-road adventure, you can all have the fun of a lifetime here.
Those in need to feel adrenaline pumping in their veins and have the challenge of a lifetime can also try the Road to Hell – a southern African trail where sharp stones, steep descends, and dizzying ascents make UTV riders gasp for air and want for more.
A destination famous among thrill-seekers and extreme adventurers, the Road to Hell is a tough dead-end, so you will have to make the trip back if you're still up to it. For this reason, connoisseurs recommend you never do the trip forth and back as a solo mission. This trail requires the skills and mind presence of a group, who shares recovery equipment, spare parts, supplies, and communication systems in case something happens.
Too much for you? Well, of course, when you need to cool off, Cape Town has everything you have imagined in store for its tourists, and then some!
Final Thoughts
We hope this list sparked your appetite for dunes, long travels, and adrenaline-pumping off-road adventures! Are you an OHV desert-loving adventurer? If so, we'd love to hear about your experiences in these breathtaking places if you got to visit any of them! If not, tell us what deserts you'd love to experience while riding an off-road vehicle!