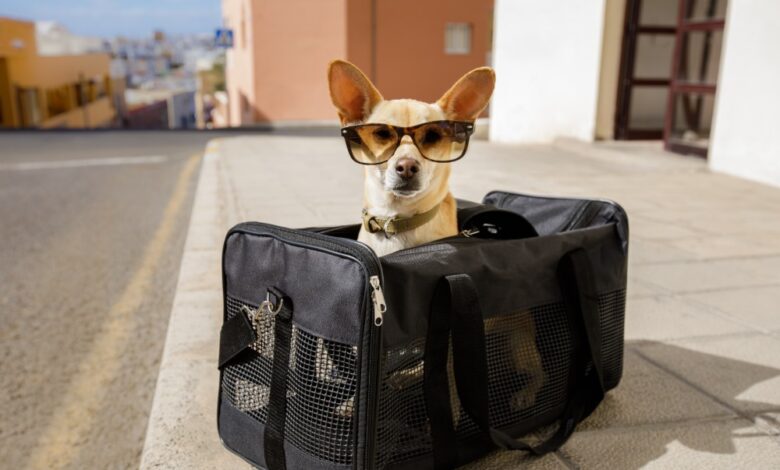 Are you planning to take a trip or to move abroad, and you have no idea how to transport your pet safely? This is one of the most important topics for many first-time pet owners. Travel, relocations, and vacations are not complete if your pets are not with you, after all, you want to make as many memories as possible, together.
If your pet is healthy and traveling is not an issue for them, plus they are welcome wherever it is that you're going, the issue of transport is one of the most important elements of planning your trip. If the destination is relatively close, then you can travel by car. It doesn't require any special preparation, because you can take them in their usual traveling box. Also, you are able to stop any time you feel like your pet needs a break.
However, if you are traveling long distances, or if you need to organize air transportation for your pet alone, then it is best to contact a reliable logistic company with experience in transporting animals, such as pettransportpro.com, who will take the burden of your back and organize it all. Still, it is advisable to get familiar with how the process goes, since you're a pet owner.
What should you keep in mind when planning pet transportation?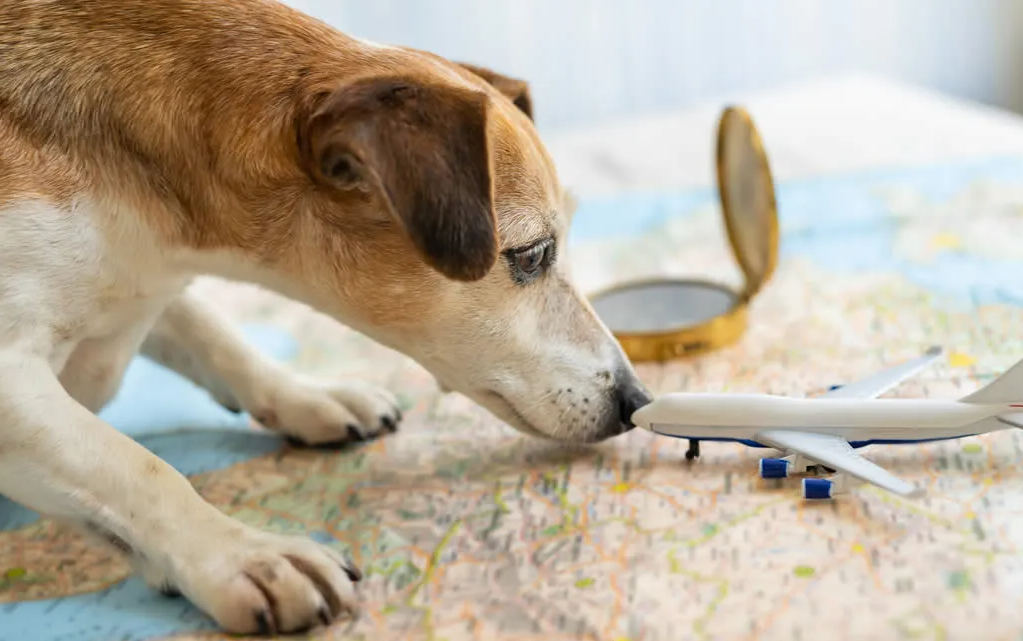 There are a couple of ways to move your pet long-distance. The safest and quickest one is to go via airline. Your furry family members can travel by plane in three ways:
 As passengers. In that case, the weight of, for example, a dog with a transport cage must not exceed 5 to 10 kilograms (depending on the standard of the individual airline and the type of animal).
Together with passenger luggage, again depending on the airline and the type of animal.
In cargo space. Then the animals, for example, the dog in the cage, are treated as a cargo shipment. Of course, the transport, in this case, is performed with extreme care and all in accordance with regulations that airlines are required to comply with. In other words, your pet will be safe in the belly of the plane.
The first two ways of transport are the easiest, and all you need to do is contact the airline you choose to travel with and buy a ticket. Number three requires someone to intermediate. It's usually a company specialized in transport, such as the one we've mentioned at the beginning of this article.
Can I take my pet on a leash or will I have to take a special kind of cage?
Pets are not allowed to be on a leash, while inside an airplane. Depending on the weight, the height of the ridge, and the type of your pet, there are different transporting cages. Some are plastic and can be purchased in pet shops, while some are wooden and can be made on request. The freight forwarders can provide you with both options.
Basic documents for traveling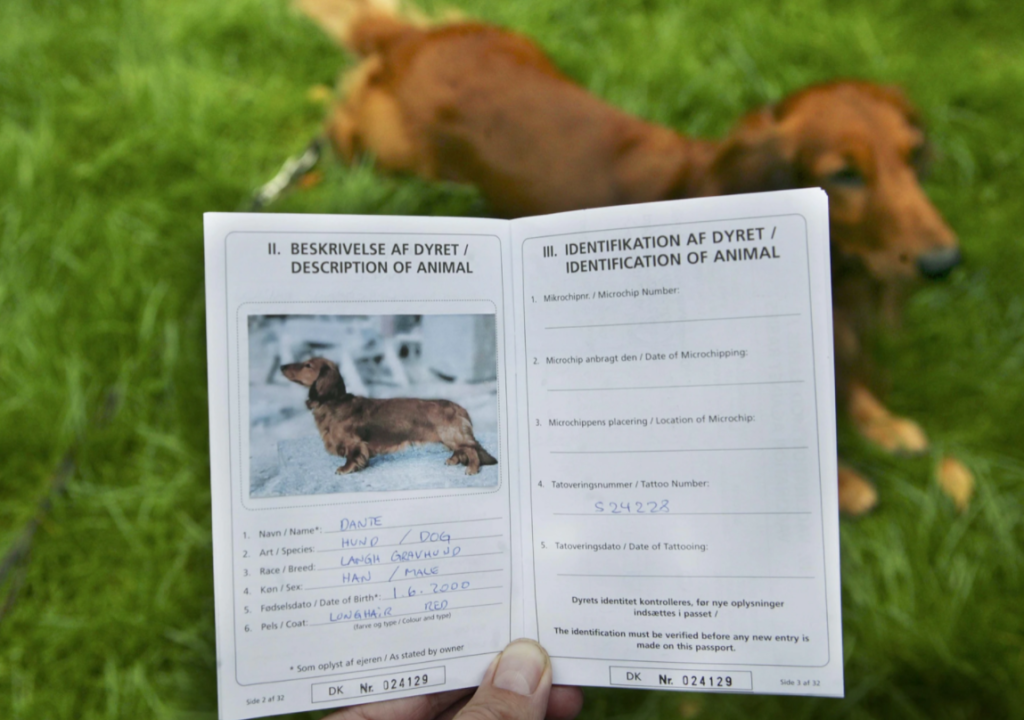 What you will learn when booking a ticket with your pet, is that the terms of traveling can be different. Taking your pet on a vacation with you is considered to be a non-commercial transport, while selling, gifting, or transferring ownership of a pet and sending it elsewhere is commercial.
For both non-commercial and commercial travel, your pet must be permanently tagged (chip for dogs, cats, and furs) or adequately tagged for other animal species. This includes that a pet also has to have a passport with all the vaccines registered.
These are the basic documents and items you must obtain before travel. Everything else (additional procedure) will depend on the country of the airline. Each country or airline has its own rules that you will find out about yourself or if you choose a mediator who can do it all on your behalf like mentioned earlier in the article.
As terms and conditions of animal transport tend to change from time to time, you need to keep updated. Only professionals, in this case, freight forwarders, know at all times about the updated requirements and needs in terms of documentation. Such as the veterinary certificate, more recently, the COVID-19 certificate. Some countries have been requiring this document since the pandemic began.
If this would be the first time your furry friend will be traveling long-distance, be sure to consult with your veterinarian before traveling about the possibility of your pet being transported by plane. For example, some pets like short-nosed dog types are risky to transport by plane. If anxiety could be an issue there are options to give your pet a sedative to help him cope with the travel.
Long-distance travel by a car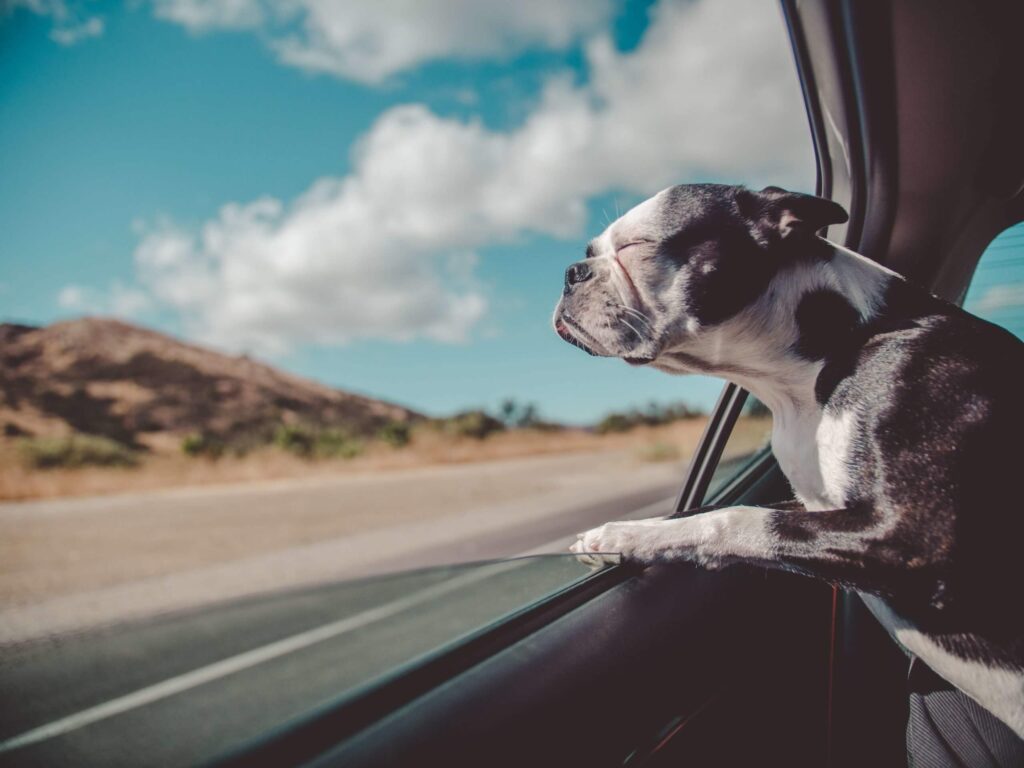 Long-distance traveling doesn't necessarily have to involve a plane. You can also choose to drive, and in that case, the documentation and health requirements are more or less the same as described above. However, two additional things apply:
Peeking through the window is forbidden. It is important not to allow your pet to peek out the window while driving. If it's a dog, there's a risk it could hit his head on something, jump out of your car, or even distract the driver. So, a great rule for a car is "no peeking".
Avoid the front seat. We are aware that you love your pet immensely and would love to have it at hand even while driving but try to avoid putting your pet in the front seat. This also means that you must not hold your pet in your lap when driving and never in the front passenger seat. Your pet may distract you while driving and the seats are not intended for animals. If an airbag is activated in your car with a pet in the front seat, it can have tragic consequences. A cage or adapted trunk is the best option.
Knowing all of this, you are ready to make the preparations for your first long-distance travel. Bon voyage.