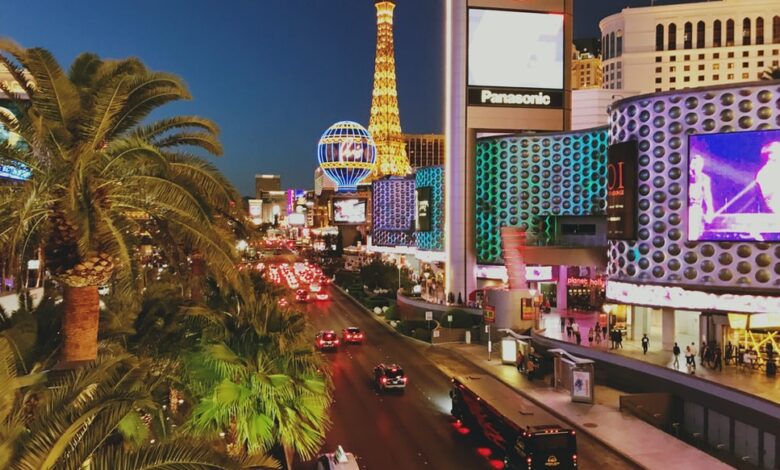 When considering a gambling-based vacation, there is one place that automatically comes to mind. Las Vegas is known as the mecca of gambling and with good reason. The Las Vegas Strip is home to a huge number of fantastic casinos and resort hotels, including the Bellagio, Venetian, Palazzo, Wynn, and Encore resorts. However, if you have already visited Las Vegas and are looking for someone else to let your hair down or would simply like some other places to consider, read on as we have some of the best Las Vegas alternatives.
Remaining in the United states, and Atlantic City has to be one of the leading Las Vegas alternatives for those wanting a high-quality casino and resort experience. Known as the 'Las Vegas of the East', the famous boardwalk in Atlantic City still exists today and you can discover top resorts, casinos, fine dining, and shopping. Some of the biggest casinos in Atlantic City include Hard Rock Hotel and Casino, Caesars Casino, Borgata, Bally's, and Resorts Casino Hotel. There are also plenty of other attractions to enjoy when staying in Atlantic City including amusement parks, wildlife watching, and lighthouse tours.
Another of the great Las Vegas alternatives is Indiana. The US state located in the Midwest of the country may not be the first place you think of as an alternative to Las Vegas, but the Hoosier State boasts a rich history of gambling. One of the major draws of taking a gambling break in the state is the opportunity to play on one of the really cool riverboat casinos as seen on gambleindiana.com. Previously the home of the largest riverboat casino in the world, you will find a great mixture of riverboat, land based, and tribal casinos in Indiana. The Belterra is regarded by many as being the leading gambling boat in Indiana and there is 42,000 square feet of gaming space on board, full of slot machines and table games, which is incredible.
Leaving the United States and one of the most glamorous places outside of Las Vegas to offer a great gambling experience is Monaco. The second-smallest independent state in the world, Monaco is known as the playground of the rich and famous, with multi-million-dollar yachts in the marina and the iconic Monte Carlo Casino. The Monte-Carlo Bay Casino, Casino Café de Paris, and Sun Casino are also available and provide an elegant casino experience. With the Monaco-Ville, Le Ballet de Monte-Carlo, Oceanographic Museum and Aquarium, plus the Monaco Grand Prix among the other attractions in this part of Europe, Monaco is a great place to visit.
Remaining further afield and we come to Macau, which is located a short boat ride from Hong Kong. The peninsula is small but packed full of huge casinos, luxurious shopping malls, and grand hotels. Babylon Casino, Venetian, MGM Grand, and Grand Lisboa are just some of the excellent casinos available in Macau. The MGM Macau in particular is a superb 5-star venue, with a gold-tired exterior, cylindrical aquarium in the lobby, and a stunning art collection. The House of Dancing Water show is something not to be missed and Macau is a good alternative to Las Vegas.
The city of Las Vegas is synonymous with gambling. If you mention its name in any corner of the globe, images of bright neon lights and a casino-filled strip are the first ones to pop into mind. However, it was not until the 1950s that this small desert city grew into becoming the gambling destination everyone knows today.
Now, it is an internationally renowned resort city, famous for its nightlife. It also acts as one of the financial centres of not only Nevada but the US. Nevertheless, gambling is still its top revenue stream and the reason why most people visit. If you cannot make your way to the City of Second Chances or have already been there, we explore a few worthy substitutes below.
Atlantic City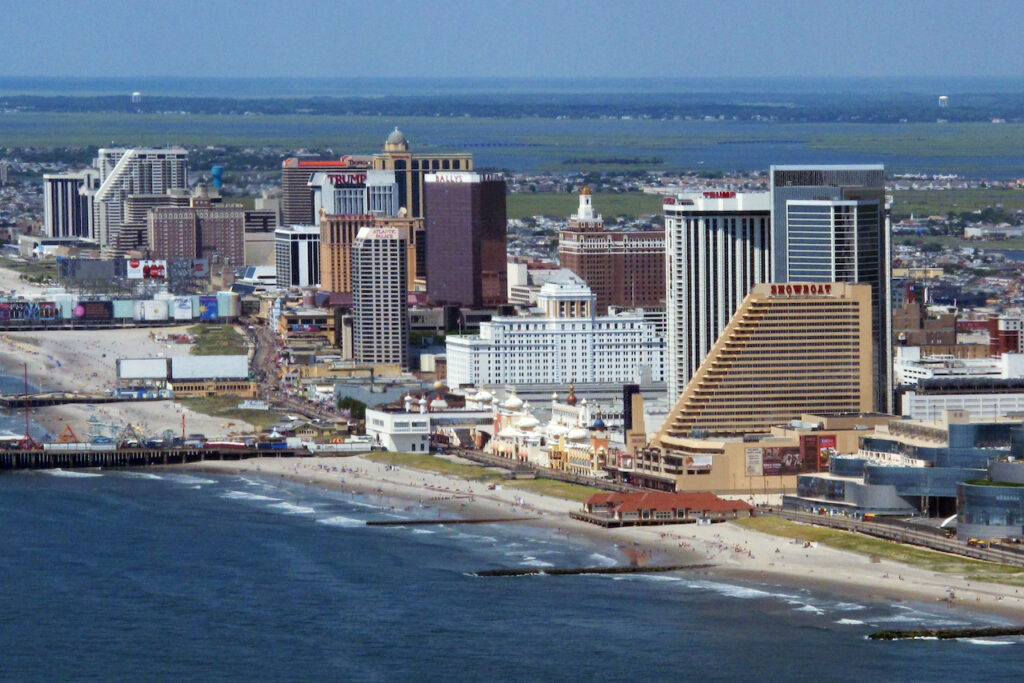 When it comes to betting on games of chance, Atlantic City is the second-most famous US spot most associated with this activity. It is a coastal resort destination in New Jersey with a population of almost 40,000.
Incorporated in 1854, it became a gambling destination in 1978, when Resorts Atlantic City opened, the first gaming venue in the state. Its launch happened four years after local lawmakers legalized casinos. Nowadays, the city has nine elite gaming establishments, many of which are brands that also operate in Sin City, such as Caesars, Bally's, Harrah's Tropicana, and the Golden Nugget.
Macau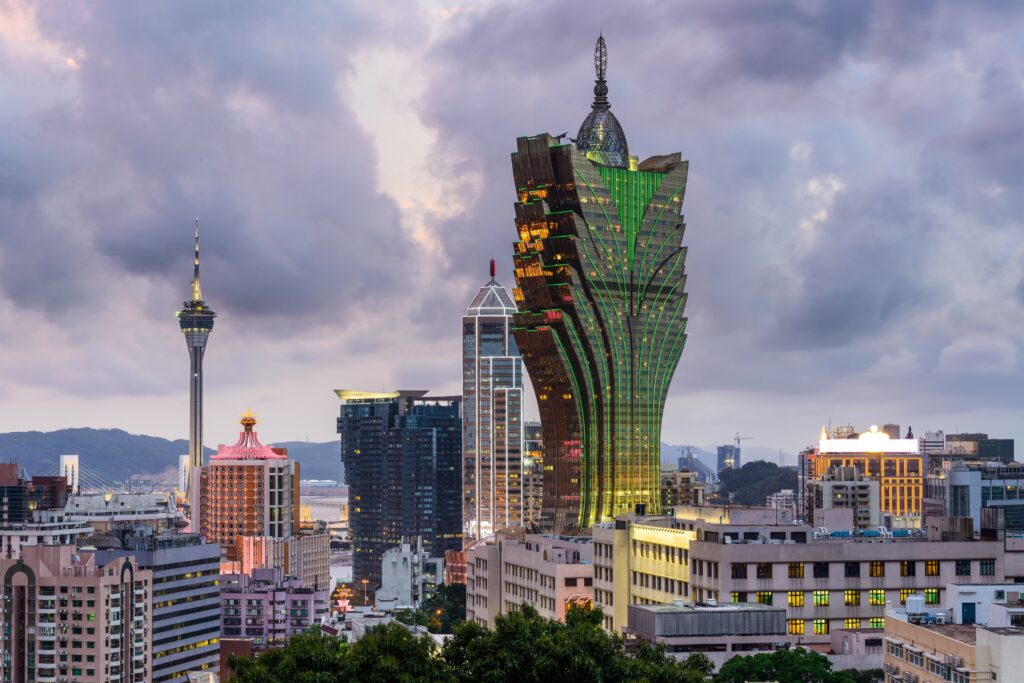 Though many laypeople may still believe that Las Vegas is the world's gambling capital, that is not so. Macau, an administrative region of the People's Republic of China, overtook Vegas in 2007 in terms of gaming revenues and has continued to dominate from that point on.
Betting has been legal in the autonomous colony since the 1850s. However, it was not until the start of the 20th century that Western-style games got introduced. Today, gambling tourism makes up 50% of Macau's economy. It is the world's casino capital, boasting forty-one venues on 44.5 square miles.
Monte Carlo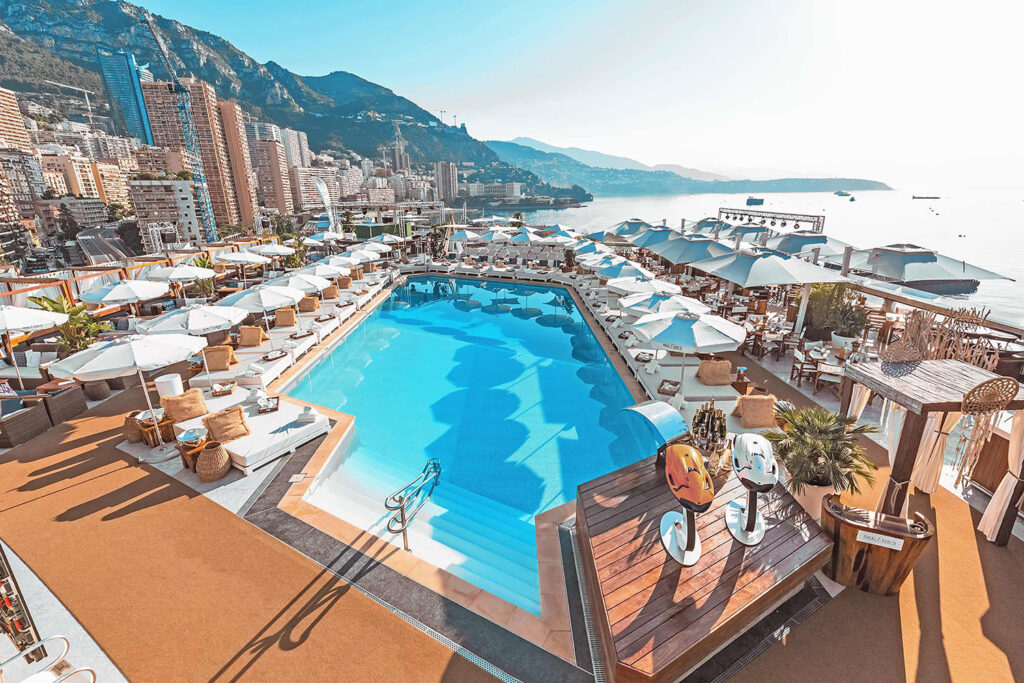 Monte Carlo is the largest administrative area of Monaco, which is a sovereign city-state on the French Riviera, lapped by the Mediterranean Sea to the south.
Monte Carlo may only have four gaming locales, but its Casino de Monte-Carlo is one the world's most famous ones. A public company in which Monaco's ruling royal family has a majority interest operates this casino build in 1863. Casino de Monte-Carlo is a luxurious locale that features a full range of table games and slot machines. Only tourists can enter it, and it is for sure worth a visit.
Singapore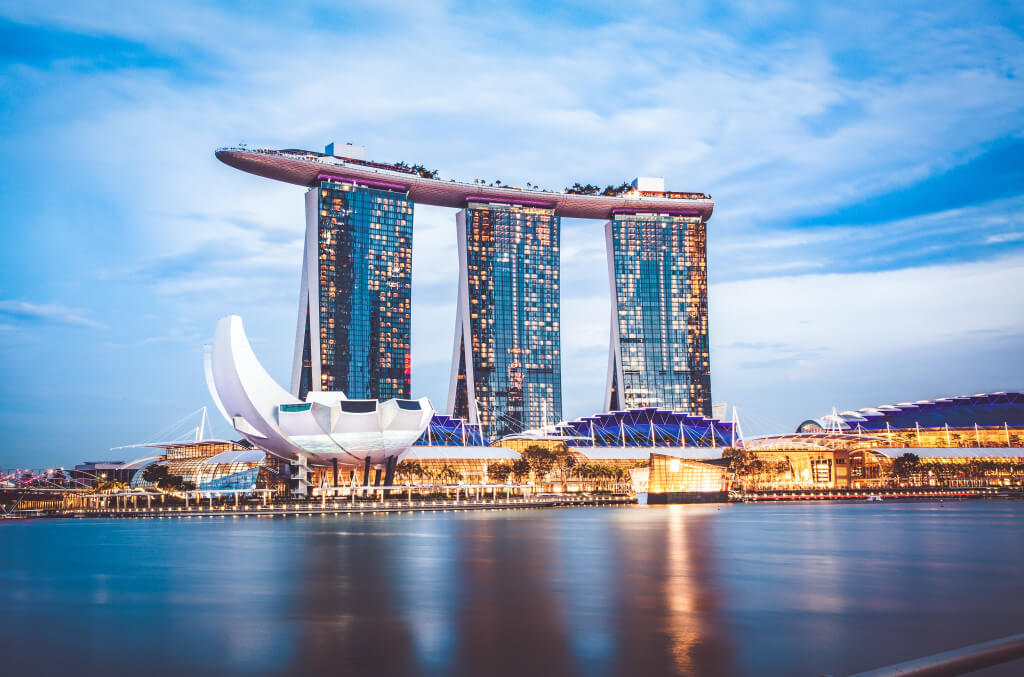 People may not connect gambling with Singapore, the sovereign city-state in maritime Southeast Asia. However, this island is home to two of the most impressive gaming establishments ever. They are Resorts World Sentosa and Marina Bay Sands. Both opened in 2010, with the first one costing close to $5 billion, and the latter almost $7 billion.
Resorts World Sentosa occupies over 49 hectares and integrates four hotels in its central zone. Marina Bay Sands has a 2,561-room hotel and the largest atrium casino ever with 1,600 slot machines.