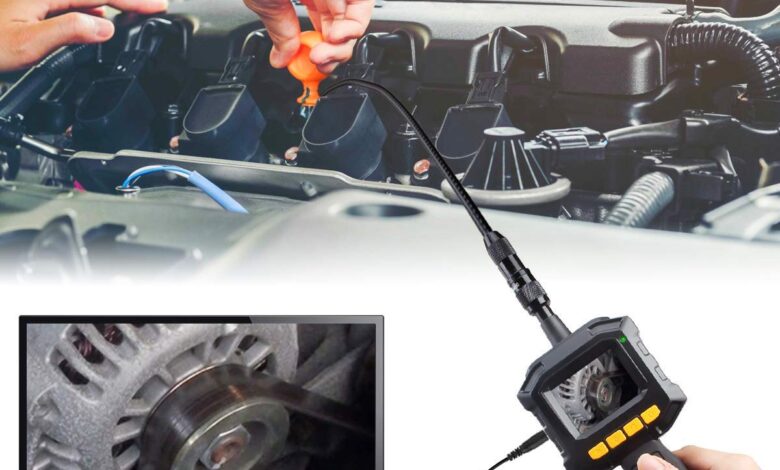 Every person who owns a car has a special relationship with their vehicle, and we all want our autos to be in perfect condition, and to prevent breaking. When we drive a vehicle that is close to breaking, we are risking our lives, and the safety of everyone in the car with us, as well as the people around. Sometimes, the repair costs can be extremely high, and something that not many people know about is that there are a lot of tools that can help you fix a small issue, or diagnose it without having to run to the mechanic for every small thing that occurs.
Know that DIY repairs will never be as good as the ones done by a professional, but when you are in a hurry, and when you want to test things out on your own, you can use these devices to see if there is something you can do to your auto to make it safe until you get to the serviced. In this article, we are going to tell you more about the borescope, what it does, how you can use it, and what you can do to repair your auto with it. Continue reading if you want to improve your skills, and to learn something valuable that may end up saving you thousands of dollars.
What is a borescope?
Before we dive into explaining how to use this tool, let's first tell you more about it, how it works, and why you may need it.
The first thing you need to know is that this device is really budget-friendly, and no matter how much or little you use it, it is going to be a good investment. These tools can be found on the market for less than 20 dollars, and if you are interested in something more advanced, with more features, you can invest in something that is more complex, and with that, a little bit pricier.
Another name for this tool is the automotive inspection camera, and as the name suggests, it is a tool with a built-in camera that will allow you to see and inspect parts of your vehicle that cannot be seen with the naked eye. Most of the repair shops use this tool for different types of diagnostics, and with it, you can inspect different parts of the engine or anything else that is located under the hood of your car.
This is a simple device, that comes with two main parts – the cord that can be as long as two or more meters, and the main box where the screen is located. The cord is long and thin, and it is also really easy to move around. This means that no matter how deep the problem may be, or how narrow the parts are, you can easily move the cord around until you get to the needed part of your car.
With it, you can find and also solve problems in your vehicle, and you can notice if there are any deposits in the engine, if there is dirt build-up and you can also notice if there are any holes in any part of the auto.
How to use it?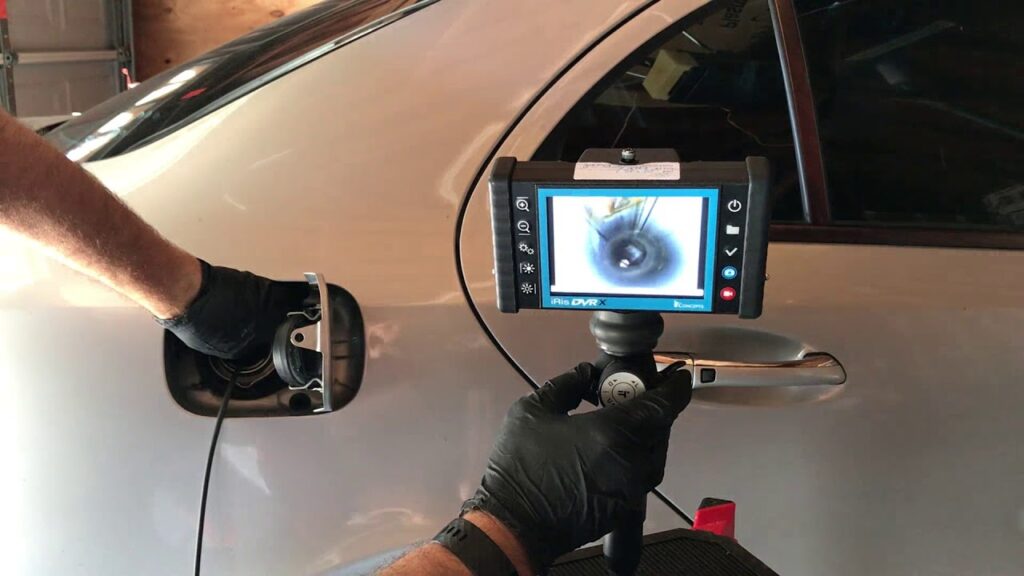 One thing you need to know before you start using this device is that you need to have some basic knowledge of your car's internal structure. If you go in blind, and if you know nothing about mechanical parts, even if you locate the issue, you won't be able to recognize it or to know what you need to do to repair it. According to www.yateks.com, before doing anything else, you need to select the right probe, depending on the part of your vehicle that you need to inspect.
The most important thing during this process is that things need to run smoothly, so you need to work slow, take your time, and never use any force. Start gently gliding the camera into the part of the vehicle that needs to be inspected, and if you notice that there are any blockages, you should never force the tool into the parts. This could easily damage your auto, or it can break the borescope. So, take your time, and never rush things, no matter if you are just putting the camera in, or if you've done inspecting your vehicle and need to take the borescope out. Never pull or push more than needed, and if there are any obstacles, stop moving the tool and try to find another angle.
With this device, you will be able to take videos or pictures of the inside parts of your car, and all of them can be inspected later on so you can see if there are any issues with the vehicle. This gives you additional freedom because you don't have to act right away. You can take the device out, transfer the data, and carefully inspect to see if there is anything wrong with your auto. Remember that after you are done with the check, you will need to clean both the tool and the vehicle, and you should never leave the device not cleaned. If you do this, there can be grease buildup, and you risk damaging the unit.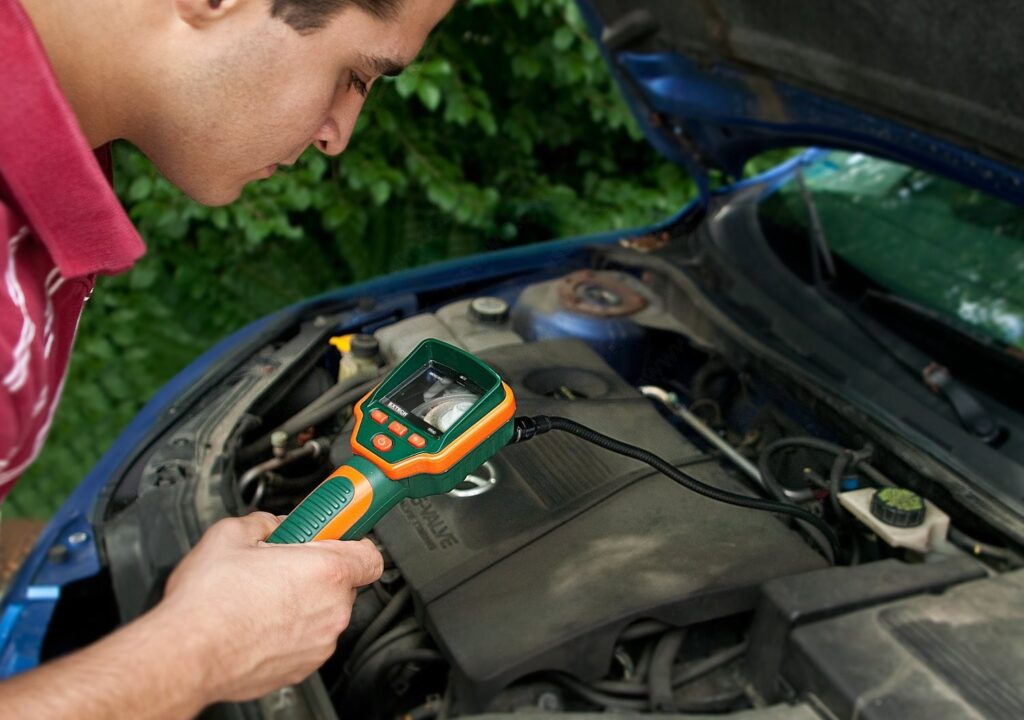 The unit can be used to do a car endoscopy and check all the parts inside it, you can use it to check if there is any carbon deposit in your engine, and you can even inspect the spark plugs. In addition to this, you can use the tool to see if there is anything wrong with the inner wall of the exhaust pipe and do different types of tests for all of your auto parts.
When choosing the right device for your needs, you should look for something simple, flexible, and a device that is easy to carry around. When you use this tool, you will be able to reduce the costs of the whole repair process, and you will avoid disassembly of different car parts. By avoiding disassembling, you will be able to save a lot of time, and ultimately, protect your vehicle from mistakes, errors, and unfortunate breakings. Explore the different types of borescopes, and know that you can easily find a tutorial, or contact a professional service for any questions or concerns you might have.