Health
What is PRP Therapy and How Does it Work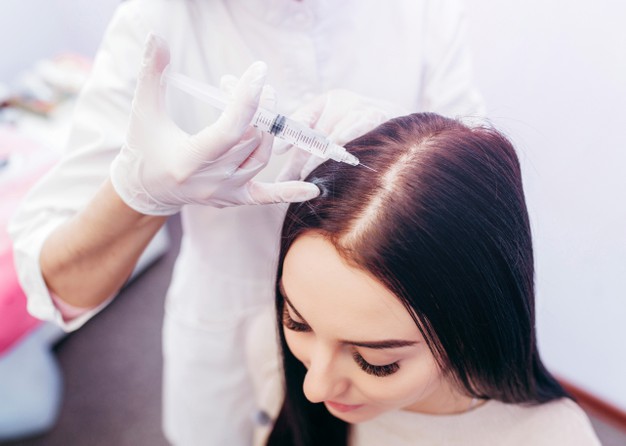 Clean and nourished skin is synonymous with beauty. As the years go by the skin loses elasticity, radiance, and tone. It contains less and less collagen which makes it taut and wrinkles appear. One of the procedures that provide exceptional results in rejuvenation is the treatment of the patient's plasma – PRP therapy. This method is one of those that naturally affects the creation of new collagen in the skin.
What is PRP treatment with blood plasma?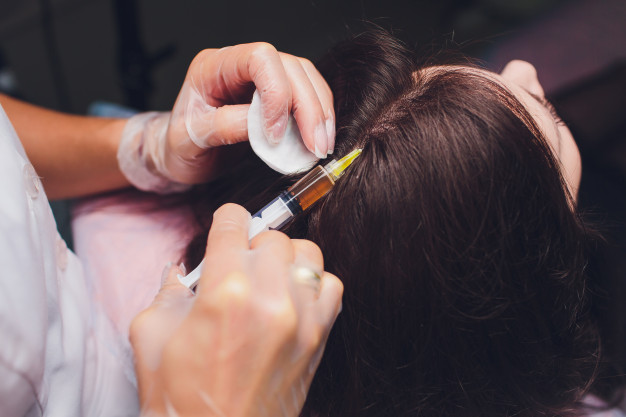 Platelet-rich blood plasma has been used successfully in orthopedics and cardiology for more than thirty years for faster tissue healing processes. After that, PRP plasma treatment at HairAndSkinScience began to be used in aesthetic dermatology due to the numerous healing factors that the obtained serum contains. The PRP method of stem cell rejuvenation is a completely natural method of applying one's blood plasma rich in platelets to the patient's tissue. They are obtained by centrifuging the blood, and the serum injected into the skin is full of platelets, which are up to four times more than usual. Platelets are also known for their importance in blood clotting, but they also contain numerous growth factors and bioactive proteins that affect tissue regeneration and rejuvenation.
Platelet growth factors and stem cells help create new collagen and blood vessels, repair and improve damaged skin and cancel out the signs of aging. They have a strong effect in rejuvenating, regenerating, and revitalizing the skin. This treatment is also called "Dracula lifting" or "Vampire treatment".
Who is the treatment recommended for?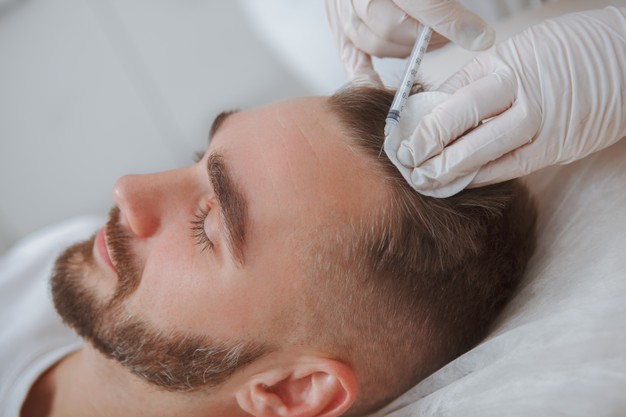 The treatment is recommended for people who do not want invasive, aggressive treatments and artificial appearance. People who want a natural and youthful appearance without using foreign bodies are advised. The goal of the treatment is to look fresh and rested as 10 or more years ago and to remove the tired and lifeless look of the face with the correction of other aesthetic defects and rejuvenation of the neck, cleavage, and hands. You mustn't be in a hurry with the results immediately, because over time they get better, which suits individuals so that the changes are not seen suddenly but gradually. In doing so, no one asks you what you were doing because you are retaining your natural look. Find more on montvalehealth.com.
What else is PRP treatment used for besides rejuvenation?
Although rejuvenation is one of the most common reasons why people choose this treatment, it is often used to treat problematic skin prone to acne and scars, oily skin with excess shine, dehydrated and dry skin, the skin of uneven texture with visible imperfections, and successful also shown in the prevention of hair loss.
How is PRP treatment performed?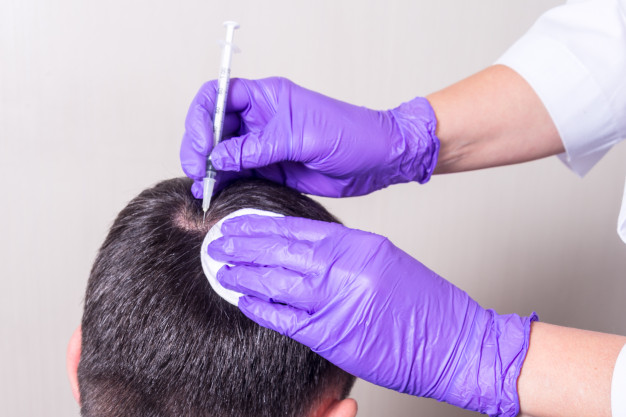 The procedure is simple and begins with an examination by a specialist doctor. Thereafter, blood is drawn from the patient's vein to extract platelets that release growth factors and discard erythrocytes and leukocytes. The blood is processed in a centrifugal machine.
It is a device that completely separates red blood cells from serum with the help of centrifugal force. Active substances that stimulate platelets to release growth factors are added to the serum thus obtained. During the centrifugation process, the concentration of platelets and growth factors in the blood plasma increases between 5 and 10 times. To activate the platelets, calcium chloride is added to the plasma thus isolated. The resulting elixir releases heat energy in contact with the skin and tissue and activates stem cells that are associated with the role of the skin to produce collagen and elastin. The region where the application is performed was previously prepared and cleaned with surgical antiseptics. An anesthetic cream is previously applied to the skin to minimize pain during treatment. Centrifugal purified serum is injected into damaged or injured tissue. The procedure is performed with thin needles, using the mesotherapy technique. Applied platelets release growth factors within 7 to 10 days of treatment. In this way, better hydration and blood circulation of the skin is achieved. She was fed and received more oxygen. Blood collection systems are sterile, disposable syringes, and special devices are used to obtain platelet-rich plasma.
How does the treatment work?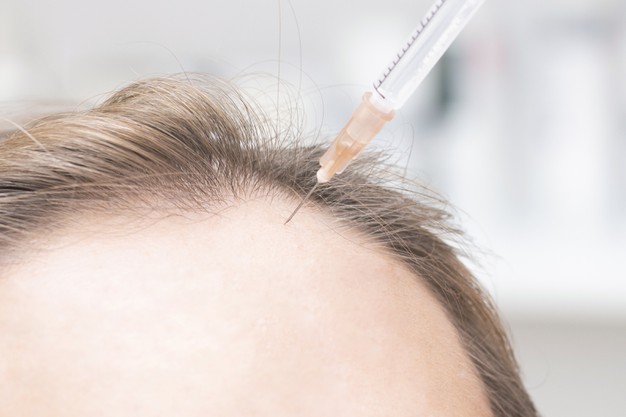 Isolated growth factors and stem cells have a particularly strong pronounced rejuvenating effect by compensating for lost volume, creating new collagen, reducing wrinkles, stimulating regeneration while removing tissue damage. Metabolism speeds up and the skin becomes fresh and shiny. The goal is to stimulate the natural processes of regeneration and use the body's strength. Stem cells are converted to collagen which is crucial for top results. The body gets everything it needs for rejuvenation and regeneration. The treatment stimulates a cascading reaction that accelerates and increases over time, which is the reason that the result is not seen immediately, but over time it gets better. The treatment acts superficially and deeply on the skin.
After treatment
Immediately after application, there is a strong redness and tightening of the skin, which soon calms down. In some cases, there is a slight swelling that can last for several hours. On rare occasions, small bruises may appear.
How often should treatments be repeated?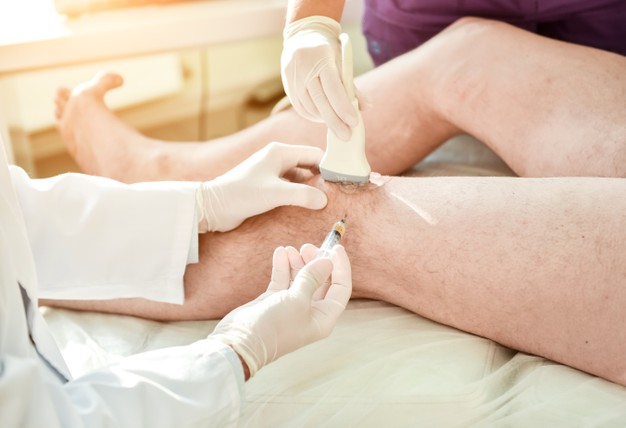 If the PRP facial treatment is done for the first time, it is necessary to make one cycle of three treatments at intervals of one month. After that, we recommend maintenance every 3-6 months, which depends on many factors – age, habits, climatic conditions, but also genetic predisposition.
Is PRP treatment safe?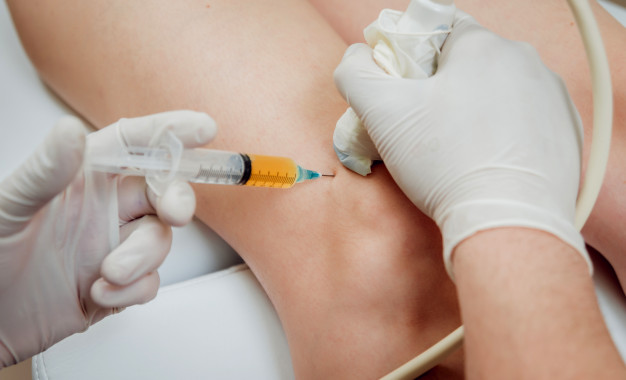 Absolutely. PRP is a safe procedure because it uses the patient's plasma and there is no fear of allergic or immune reactions.
Relative contraindications for PRP therapy are:
use of corticosteroids 4 to 6 weeks before the intervention,
use of anti-inflammatory drugs a week before treatment,
autoimmune diseases of the musculoskeletal system,
anticoagulant therapy,
chronic kidney and liver diseases,
surgery one month before the PRP procedure
Final thoughts
The PRP procedure is over 30 years old. Doctors are constantly improving it, but compared to other methods that work in favor of skin rejuvenation, the PRP method is the only one that naturally stimulates the skin, using its own blood plasma to restore its elasticity and tone.
The solution is therefore in ourselves, in our own organism. If our body hides the ability to regenerate and heal tissue, we don't need anything else. The formula for eternal youth is in our hands. We just need to use it in the right way.