Technology
Epic Fails in the Trade Show Industry in The Era of Social Distancing – 2023 Guide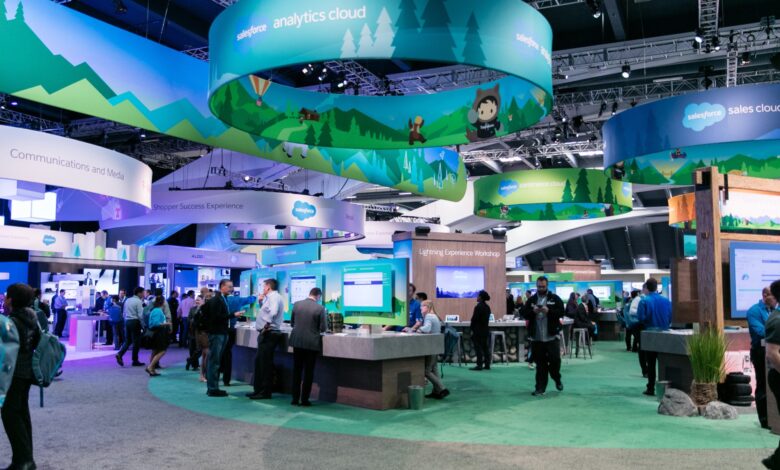 When lockdown brought the trade show industry to a halt in spring 2023, exhibitors had to rethink their event marketing strategies from scratch. Fortunately, we are in the age of digital transformation and it didn't take more than a few weeks until the trade show industry moved online. Virtual events allowed the trade show industry to go on and offer both guests and exhibitors a version of the experiences they were used to.
However, virtual events aren't always the most successful form of event marketing. If we look at several examples of virtual events, one thing they have in common is that they have a massive budget behind them and major corporations at the helm. Events such as the Adobe Summit, SBC Digital Summit, Google SheetsCon, and Salesforce's World Tour Sydney Reimagined were met with general enthusiasm because they engaged visitors in creative ways and offered seamless experiences. But, for every virtual event that was a hit there's a counter example of a virtual event that turned out to be a complete flop.
Most brick-and-mortar event organizers tried to offer virtual versions of their canceled events, which often turned out to be great failures: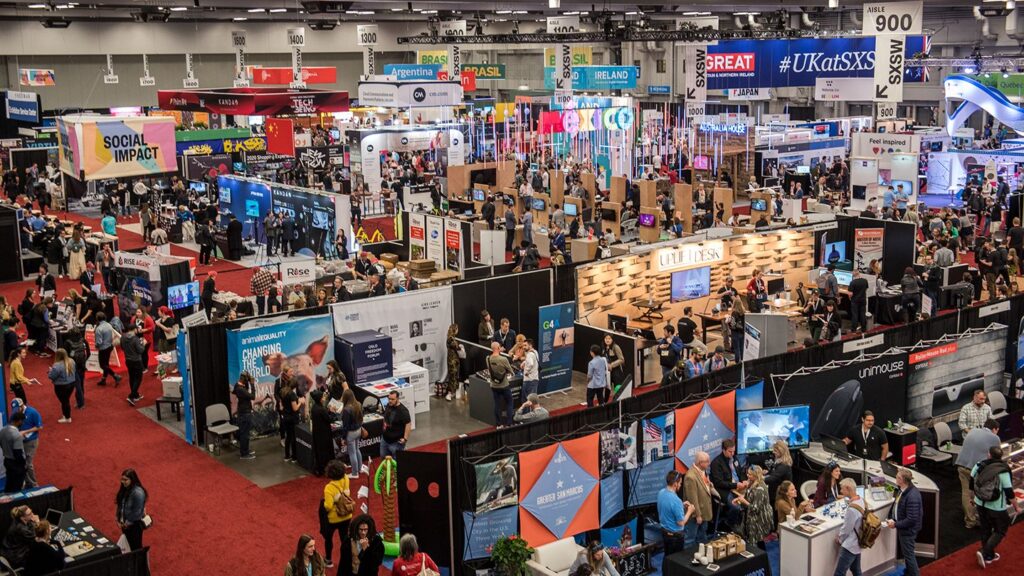 few visitors coming, resulting in few leads/prospects (and a very low ROI). This was the case with poorly marketed events, or organizers who didn't have a strong enough reputation.
problems with live chat/video technologies (if any available), causing little engagement and low conversion rates.
terrible and non-customized exhibit booth look and feel, every exhibitor having almost the same design. Because of this, participating brands couldn't stand out and couldn't advertise their products/services in a relevant way.
very low end-user experience. The exhibit booths were pixelized with super low-resolution images, same as what we could see three or four decades ago: they were unattractive for visitors unwilling to spend much time on an Arcade game from the 80s and were and did not convey a clear image of modernity for exhibitors. Exhibitors were also reluctant to invest into booths, which design was the exact same as the one from their competitors next door. Not mentioning that those exhibit boots were not consistent with their corporate identity in which they have been investing for years.
For instance, the Electronica trade show, which took place between November 9 and November 12, was a nightmare for exhibitors, and this is the reason why many of them have decided to promote their own virtual booths and events, by using customized booths with high user experience, such as Kioxia Virtual Booth. Basically, these virtual booths do everything like brick-and-mortar booths, with COVID-free online face-to-face communications, product/service/company multimedia presentations, and even more, such as adding real-time interactive animations, webinars, and many others.
Types of faults that can happen at virtual events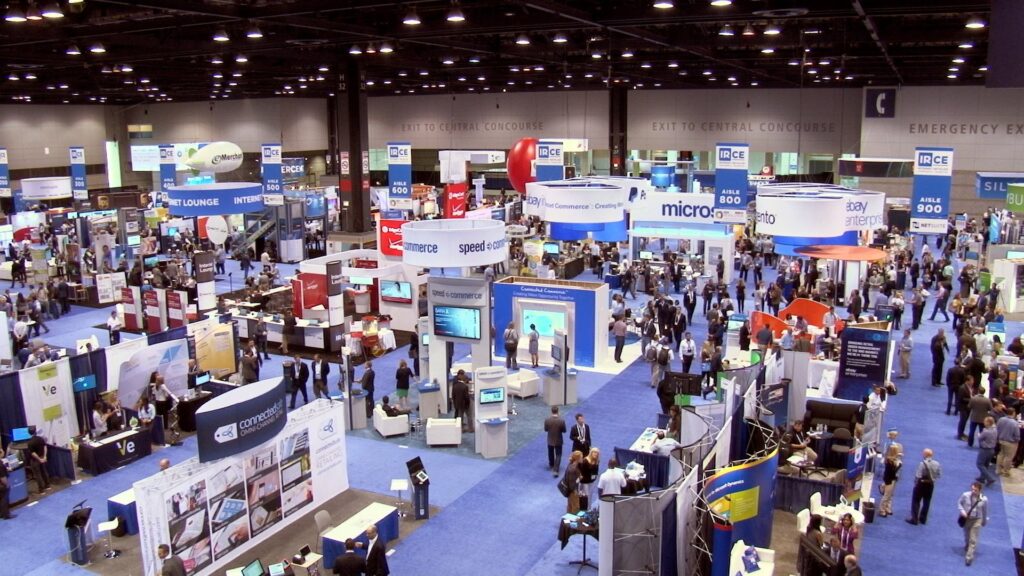 A virtual event can fail in different ways:
Massive failures that seriously affect your bottom line, reputation, and that it's hard to recover from. For example, a demo crashes exactly during launch, or a registration error prevents people from joining.
Audio and video bugs, such as the microphone not working during a webinar or a feature not working as intended on all browsers. These bugs don't ruin the user's experience completely, but they can become a nuisance and leave them a bad taste.
More subtle fails that aren't always apparent, but that deliver a sub-par user experience. For example, videos that are slow to load, plain booth designs, and low-quality graphics.
Although the logistics of virtual events aren't as complicated as the logistics of physical trade shows, they are demanding in different respects. For example, they require a lot of testing and, even so, fails can still happen. Your team can test the booth as well as you can the day before the event, but the second day, it will be used in different conditions. There will be much more traffic, the organizer's servers can fail, and people can visit your booth from devices you didn't get to test.
What can you do to avoid virtual event fails?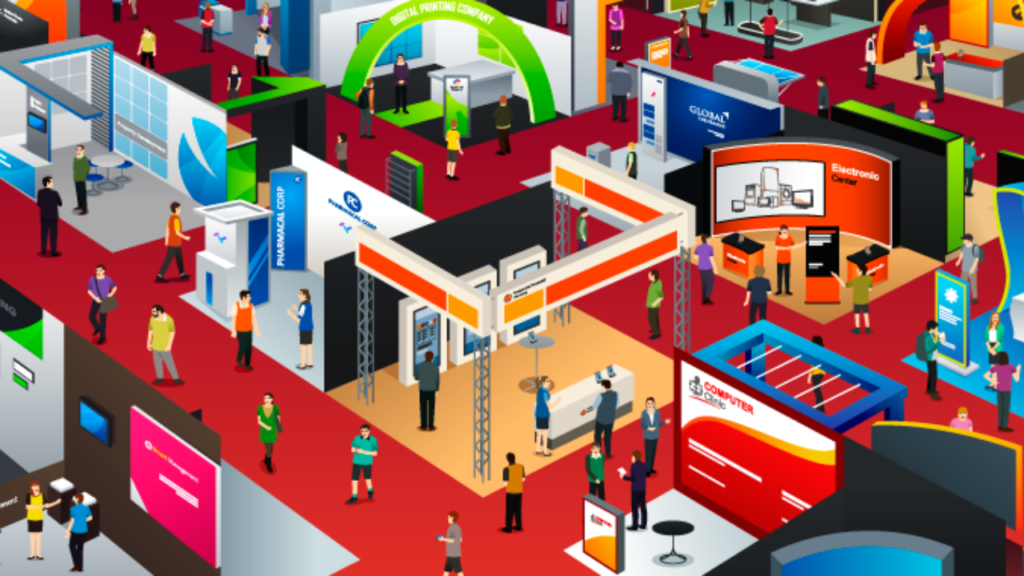 As a host, you don't have any control over the backend of the virtual event. You don't know what kind of technology the organizer is using, what server power they have, and how well they tested the booths.
The safest way to avoid failure altogether is to take matters into your own hands and create a virtual booth instead. This way, you know for sure that the design of the booth is exactly what you wanted, you have control over the features, and you'll have the peace of mind that the communications are working.
That being said, there may be cases when you might want to combine virtual booths with virtual events if you need extra exposure (for example, you've just launched a new product and you're trying to promote it more aggressively). Here's how you can avoid a complete flop when virtual event attendance is a must:
Check the organizer's background. Do they have a history of planning virtual events? If so, how did they go? Are there any red flags?
Ask the organizer to send you server health updates.
Are other events taking place on the same day? For example, if you're taking part in a smaller event but at the same time Facebook has planned a web conference, that could affect the hosting provider's bandwidth capabilities.
Have a clear line of communication with the event organizer. Email is too slow, so ask for a phone number or live chat to discuss with a customer support rep exactly when you need them.
Be prepared for everything. Ideally, the virtual event is a success and you might have planned a few social media updates for this. However, things can also turn bad and you also need to know what to say to guests in case that happens. It might not be that pleasant, but making a draft for such situations in advance will save you from a PR nightmare.
Think fast and pivot. In the world of virtual events, if it doesn't work in the first 15 minutes, then it's probably a flop and guests start leaving. When that happens, don't give up and have a contingency plan in place. Perhaps you can migrate to YouTube instead, have a live session on Facebook, or redirect the traffic to your existing virtual booth.
When virtual events are planned by multi-million corporations, fails are less likely (but not impossible). After all, virtual events are digital products, and digital products are prone to bugs and development issues. But the good news is that you can create a contingency plan involving social media and your own virtual booth, so that you can continue to enjoy the benefits of virtual presentations in the era of social distancing. If you are upset by the low-quality solution offered by trade show organizers, you can work with a company that creates your preferred virtual booth and hosts it onto its reliable servers.