TV
The Best Dr. Phil Episodes of All Time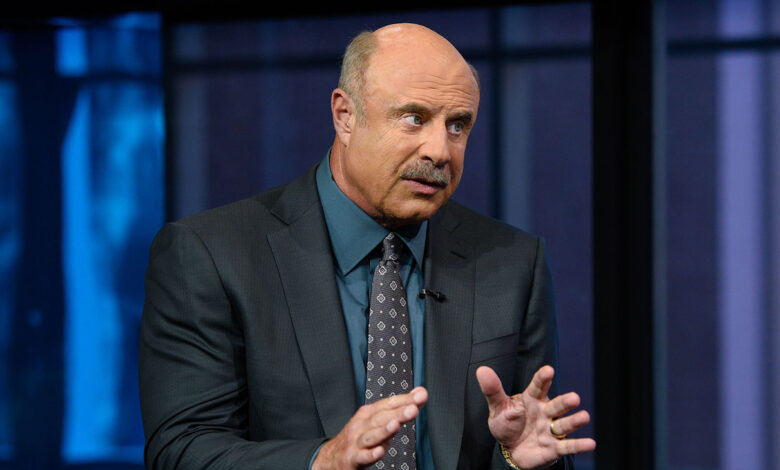 Dr. Phil is a show where people come to share their bizarre stories with the public. Here is the list of craziest episodes of this TV show.
A Girl Claiming to Be Pregnant With Baby Jesus
A teen girl named Haley has appeared in several episodes of this show, claiming that she was nine months pregnant and is going to give birth to baby Jesus. Dr. Phil found doctors to take a look at her and do an ultrasound, after which they found out she was not pregnant. The teenager still believed she was going to have a baby, as well as that Eminem is her father and that she is competing in American Idol. She went to a treatment facility but they failed to help her. Haley came back on the show and finally said she just had stomach gas.
The Mom Who Encouraged Her Daughter To Get Plastic Surgery And Be Promiscuous
Marianne is obsessed with her looks and looks of her daughter Miranda. Miranda brought her to the show because her mother started to look like a stripper and encourages her to do the same. Her mother Marianne has large breast implants, tattoos, and even has a pole in their house. She tried to convince Miranda to get large implants as well and her daughter was not happy about it.
The Woman Who Said Men Hit Women Because They Love Them
Romina Garcia published a video online where she defended domestic abuse. The video went viral and she was invited to Dr. Phil show. The video was made while she had a black eye at the age of 18 and claimed that her partner beat her because he loved her. Recently there has been a rumor that she overdosed, but there are no official reports of her death.
The Woman Who Pretended To Have Cancer To Earn Money
Patricia lied to people that she had cancer and made various TV appearances. She did have brain surgery, but she never had cancer. She also claimed that she survived 17 strokes. Patricia lied so she could scam people and get money from fundraisers, which she did not spend on improving her life.
The Man Who Changed His Name To 'Sexy Vegan' And Tattooed It On His Forehead
His sister brought him to the show because she had issues with his behavior. Vegan is 33 years old and doesn't have a job, was arrested 15 times, thinks he is the best dancer and the best-looking man in the world.
The Man Who Claimed To Write Taylor Swift's Songs
Riley is 23 years old and claims that he wrote many songs of the famous artists, including Taylor Swift's song "Shake It Off". His parents thought he was delusional and a pathological liar. Dr. Phil is friends with Taylor's mother and said that he would know if Riley was a big part of her career. Riley continued with his story but in the end admitted that drugs might have played with his thoughts.