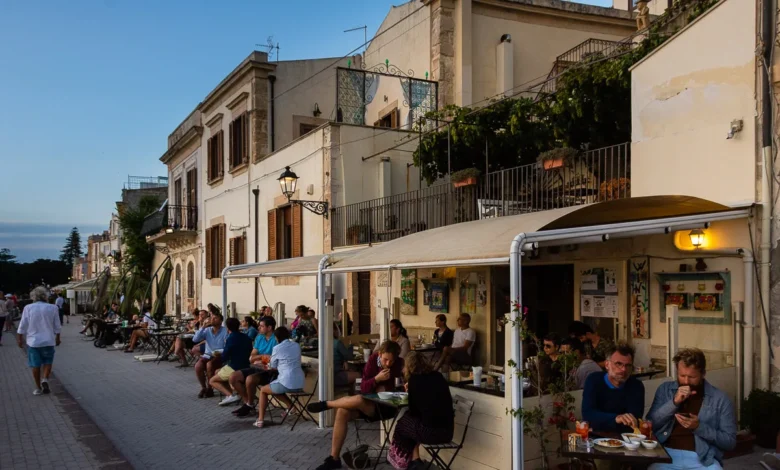 As summer vacations are around the corner, travelers worldwide are on their feet to escape to the most exotic destinations in the world. For many, this trip might be once- an in-a-lifetime experience. Hence, their urge to live this opportunity to the fullest. Different travelers have different site-seeing preferences.
Choosing a holiday destination that satisfies a wide range of travel triggers is essentially wise. Sicily is one such underrated Italian holiday destination that will provide the most satisfactory full-fledged travel package, covering many opportunities. This article explains the key reasons to visit Sicily this summer.
1. Mysterious Rich History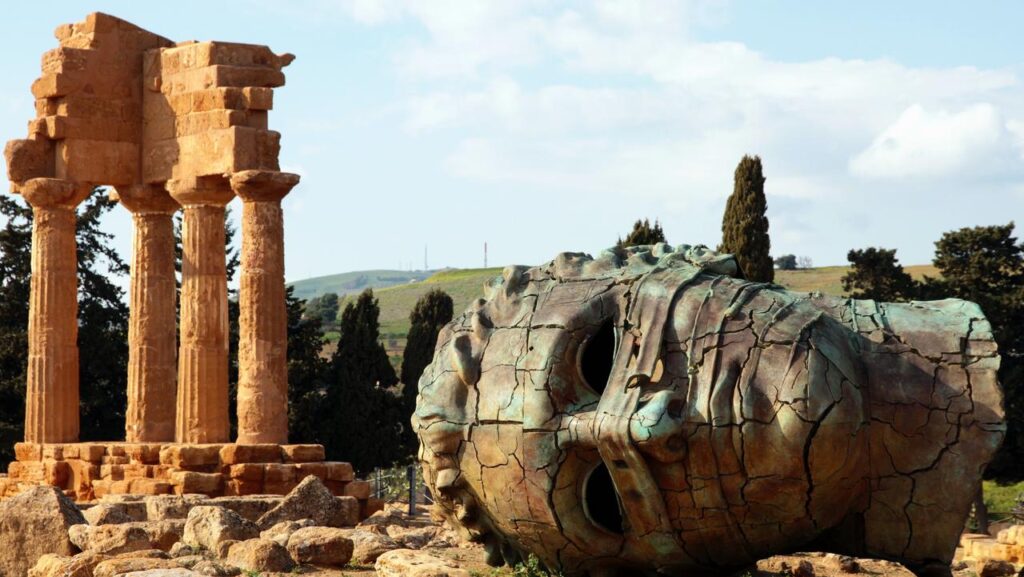 Since its inhabitation some 10,000 years ago, this enchanting Mediterranean piece of land has been a magnetic center for distinct empires, ethnic groups, and merchants. Its strategic location in the Mediterranean is perhaps one of the most prominent reasons for making it a critical juncture in history and an attractive travel destination.
Footprints of ancient Greek, Roman, Norman, and Arab civilizations are evident on the shores of this hospitable island. Remains of buildings, art, and literary forms from discrete periods allow travelers to enjoy multi-cultural history all in one place.
2. Archaeological Sites
If you are geologically aesthetic, Sicily is a jackpot for your taste. A walk through the Temple of Concord in Agrigento's Valley of the Temples from the 6th century B.C, the Ancient Greek Theater of Taormina, the Greek temple and ancient theatre of Segesta, and the ruins and archaeological museum of Syracuse is a treat for Greek civilization shippers.
Villa Romana del Casale, Piazza Armerina is a sneak peek into the magnificence of the ancient Roman Empire that once flourished on this captivating island. Enna is one of the most prominent pieces of evidence of Arab culture once prevailing in this prehistoric city. Palermo Cathedral, Zisa Palace Palermo, and Cefalù Cathedral have preserved examples of Norman-Arab heritage, to name a few.
3. Various Cultural Heritage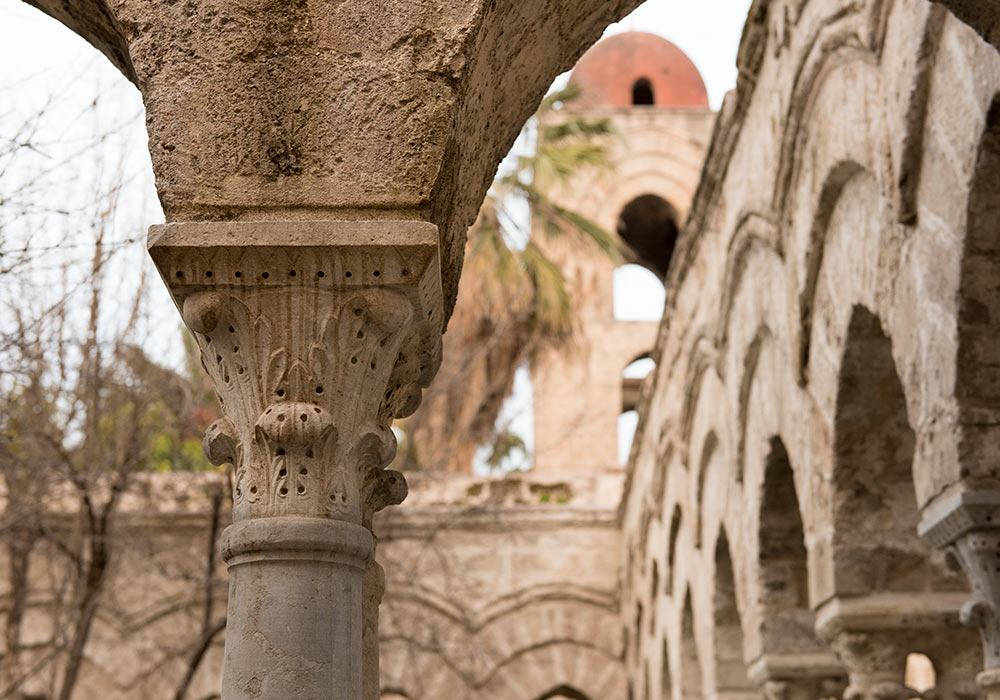 Sicilians' diverse traditions, language, culture, religion, and art bear the imprints of all civilizations that once inhabited and flourished on this sunny island. This unusual impact of Greek, Roman, Arab, and Norman civilizations on Sicily's current civilization makes Sicily an extremely perfect and knowledgeable holiday destination.
If you are not up for mingling in Sicilian summer life's warm, noisy and crowded outburst, Sicily is not short of beaches that are less likely a focus of the human population. Erice is a medieval town in Sicily that stands 751mt above sea level on Mount San Giuliano. It's cool atmosphere is an added advantage as a perfect Sicilian getaway. Considering customers' willingness to relax and enjoy in isolation, fully equipped accommodation in villas is available.
For more information about Erice and other places in Sicily as well as the accommodations, please visit the travel agency website selectsicilyvillas.com.
4. Various Landscape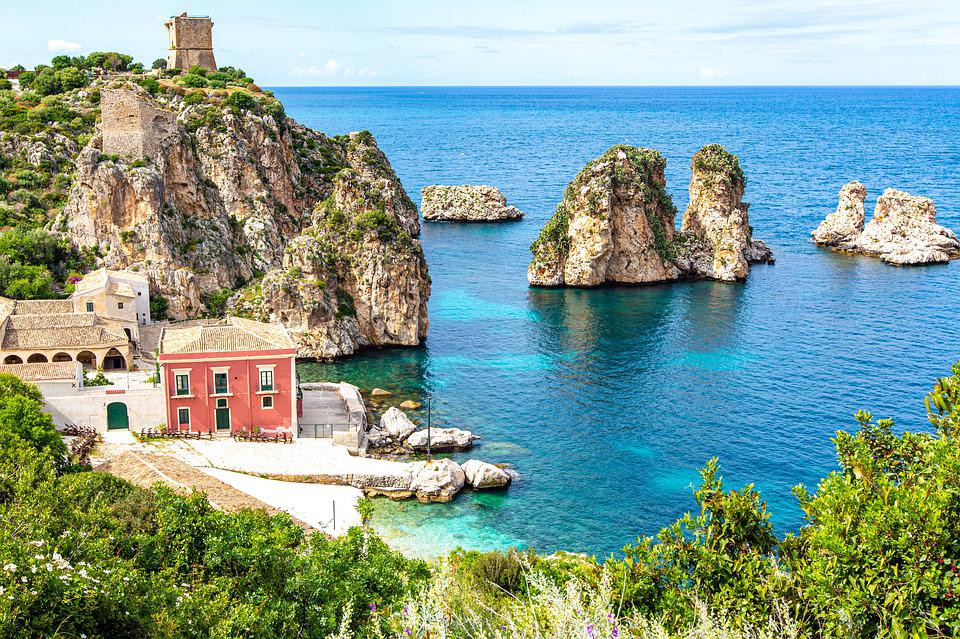 Alongside its discreet history, the alluring charm of Sicily also lies in its contrasting collection of natural wonders. Sea, volcanoes, and mountain sceneries are all set to devour the tourists into an awe-inspiring experience.
Sicily is just the right spot if you are traveling with family members, friends, or groups who long to witness and enjoy a diverse range of natural sites. If Sicily is your next holiday stop, get ready to enjoy some of the warmest waters amid mountain regions home to active seismic activity.
5. Active Volcano Site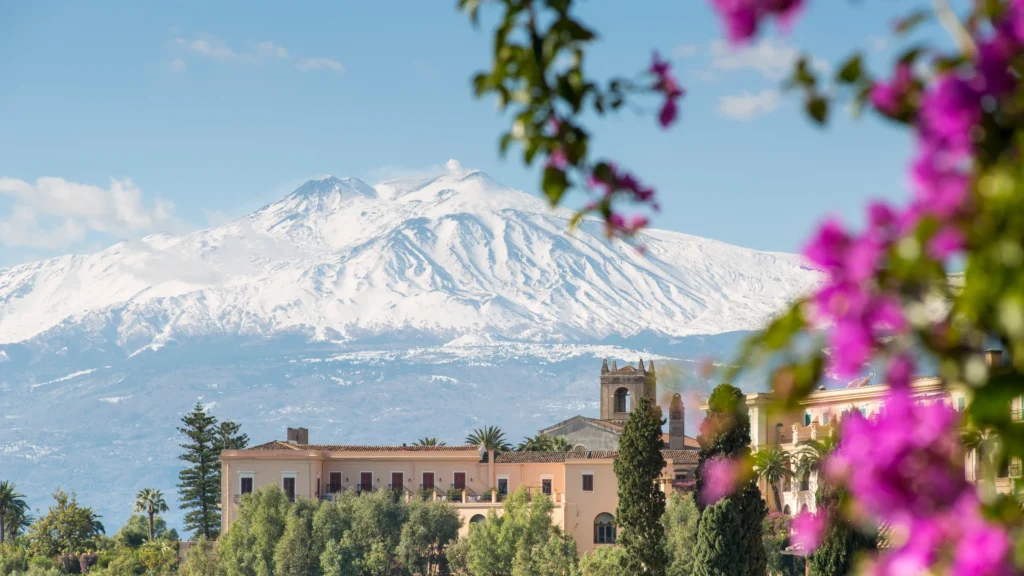 Another convincing reason to visit Sicily this summer is that it is home to some of the most active and fertile volcanoes in the world. Mount Etna, one of the biggest active volcanoes globally, in a constant state of activity, on the east coast of Sicily, is responsible for supporting agriculture (mainly orchards and vineyards). This rather ironic purpose of the volcano serves as one of the most prominent and intriguing pull factors for a tourist attraction to Sicily.
6. Beach Variety
Sicily has the privilege of being the largest island in the Mediterranean. In addition, its appeal also lies in being surrounded by three different seas. The Ionian Sea to the east and the Mediterranean Sea to the south flow around Sicily, adorning its coastlines with mesmerizing beaches.
You can choose from the golden to fine white bed of sand with clear blue or turquoise waves washing away at the shores stretching from east to west and across the south. Such discretely scattered beauty offers chances to relax in solitude and blend in with Sicilian summer life.
The coastline provides the satisfaction of swimming among sky-high volcanic mountains, promising a thrilling and exciting once-in-a-lifetime opportunity. These beaches offer various sensational beach activities, ranging from sunbathing or salty swimming to underwater exploration, likely to leave a photographic mark on memory forever.
Pack your sleekest swim outfits and stack up on sunscreen to enjoy breezy summers on the world's most picturesque beaches.
7. Treats for Taste Buds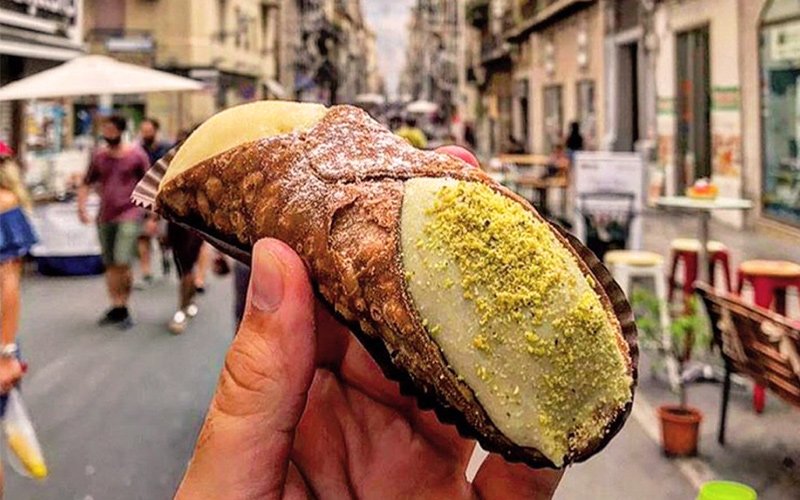 Finger-licking food is inexorable to non-eroding travel memories. Whether you are looking forward to the satiating main course or desperate to curb your sweet tooth, Sicilian cuisine is ever prepared to cover it all without fail. You can choose from a wide variety of street food and fine dining to make your food experience more fulfilling. Multi-cultural heritage reflects itself in Sicilian food, making it a delicious experience rather than just Italian.
Apricots, raisins, rice, nutmegs, citrus, sugar, sweet melons, saffron, and pine nuts date back to Arabic feasts. The ingredients in meat dishes are derived from Norman food inspirations. The Greek colonists bred a love for fish, olives, broad beans, pistachios, and fresh vegetables. Many other passersby and settlers have also played a pivotal role in facilitating the locals to offer a variety of flavorful delicacies.
Conclusion
Whether unveiling mysteries of prominent historical civilizations, enjoying sun-kissed water and sand carpets, exploring a diversely rich culture, or appreciating a variety of fascinating landscapes, Sicily provides an unforgettable experience for all.
Blessed with the most eye-catching beaches from three distinct seas in the east, west, and south, along with the inheritance of richly flavorful cuisines from different civilizations, it is definitely the summer destination for travelers who are looking for a unique experience with different opportunities.
Summer is here. So, pack your bags and book an unforgettable escape to this exotic Mediterranean island now.