Fashion
What are the Leading Styles of Men's Aviator Sunglasses?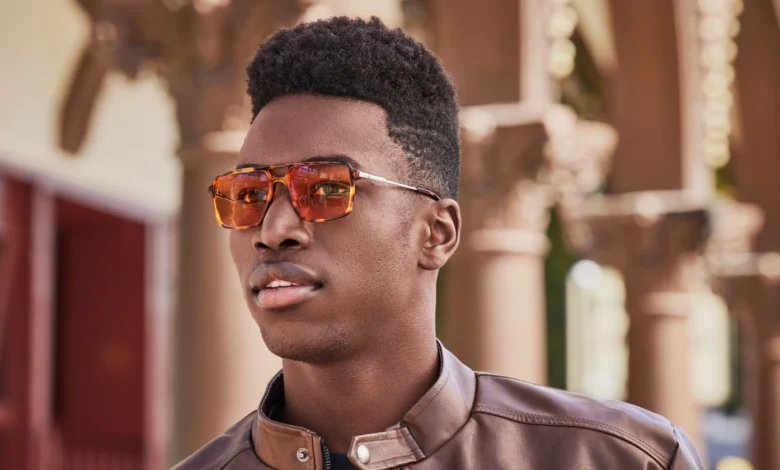 Aviator is the most iconic design of sunglasses and is also considered a trademark of style by men worldwide. If you are looking for the best one that suits you, this guide will unveil the different designs of aviator sunglasses for men and how to wear them.
Hallmarks of the Aviator Design
Aviators come in various reflective and dark lenses. Apart from that, they share the same features, such as the following:
Thin frame made of metal with a two or three bridge
A lens area that is 2 to 3 times bigger than the eye socket
Bayonet or cable earpiece design temples that hook behind the ears
Big convex lenses, which aren't flat and cover up the entire range of your eye
Teardrop shape which curves along the cheekbone inside the nose
Easy-to-adjust nose pads
Different Designs of Aviator Sunglasses for Men
Men's aviator sunglasses are available in different designs and styles. So, you can choose the one that suits your needs and preferences.
Classic Teardrop Style Aviator Sunglasses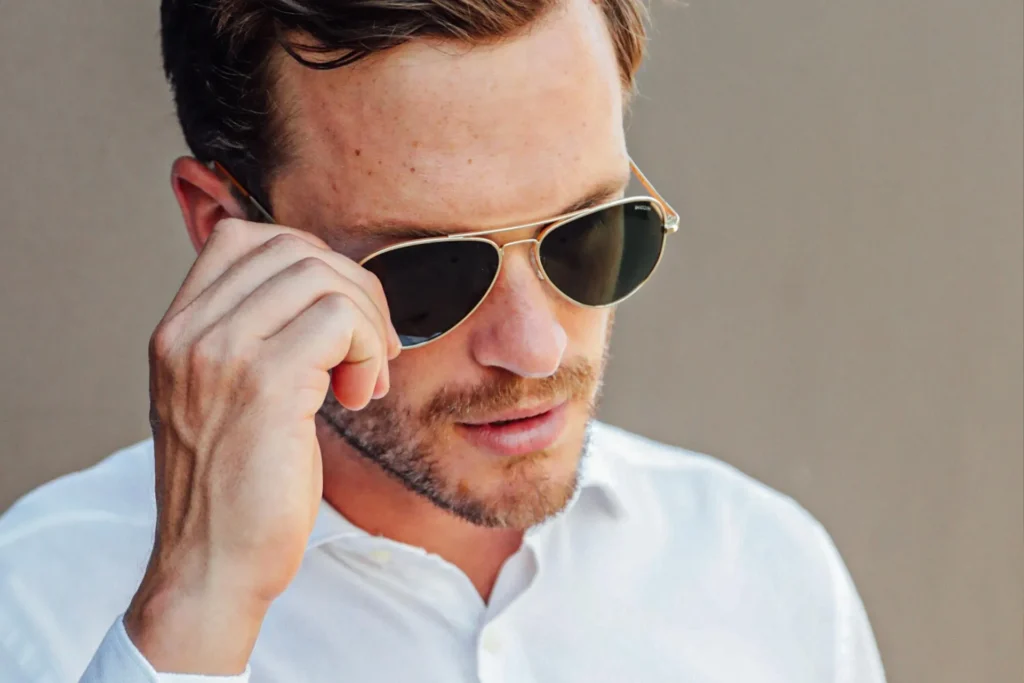 If you want aviator sunglasses as you like to tap into its well-off, high-octane tradition, then this is the best choice. The classic teardrop design offers the most coverage from sun rays. Fashion-wise, some don't buy into the 'specific frames of eyeglass for certain face shapes' rule. However, they don't bring up that when you have an oval face, wearing a classic teardrop style of aviator sunglass can make your face look even longer.
Usually, the classic teardrop aviator sunglasses for men from Maui Jim come with a metal frame with a silver or brass finish. The original frames from WWII were made from 100% pure 12K gold. Aviator sunglasses made of metal frames are heavy, but they are tough and look fantastic.
Navigator Style Aviator Sunglasses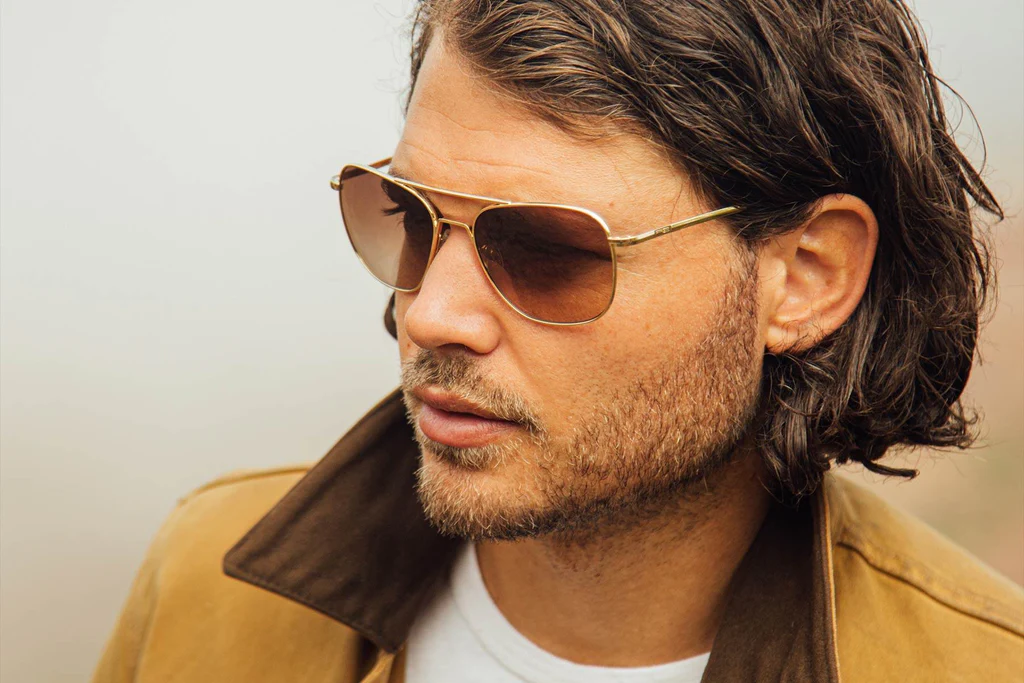 These are more squared-off as opposed to the classic teardrop style of aviator. Thus, it will help you stand out from the aviator-wearing crowd. American Optical is renowned for its navigator-shaped aviator lenses. This is a perfect shape for a wearer with a long face.
Sporty Style Aviator Sunglasses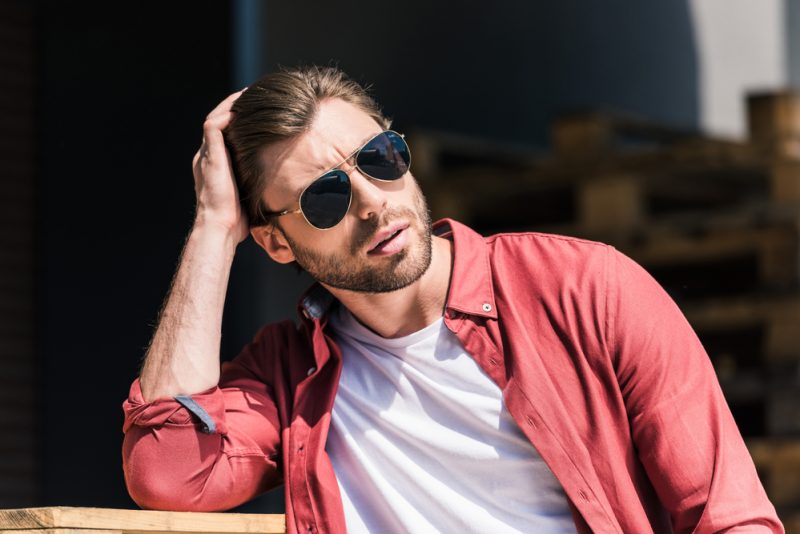 Do you have an active lifestyle and like to sport aviator shades while running or biking? If so, then check out sporty-shaped lenses. A sporty aviator has a squared-off bottom. However, the lenses are more expansive and wrap around the face to keep more sun rays out. As this kind of aviator sunglass is squared off at the bottom, it will not be as front-heavy as conventional classic teardrop aviators.
Lens Color
The color of aviator lenses is not only for aesthetic purposes. It offers different levels of color enhancement and light-blocking capability. Below are some of the common lens colors available in the market today.
Brown lenses – These create saturation with color, enabling you to see details better. As these brighten the view, you can wear them in the morning and afternoon when there is less sunlight. Due to its sight-enhancing features, a brown lens is perfect when you are driving.
Mirrored lens – This absorbs and reflects glare, giving you utmost protection. However, it has a downside, which is being intense looking.
Dark gray lens – A dark gray lens knocks out sunlight and, at the same time, keeps the wearer from squinting on sunny days. However, this shade darkens colors a little bit, therefore, you do not get enough color detailing as opposed to the aviator sunglasses with a brown lens
Graded lens – A graded lens offers the best of both dark and brown gray lenses. It is darker on the top, giving the wearer overhead sun reduction while driving. At the same time, it is lighter on the bottom so that you can see details and keep getting UV protection when you want to read.
Green lens – This is considered aviator sunglasses' original, classic color. Green does not saturate hue, nor does it darken things. It is a kind of neutral. If you are searching for a mid-ground regarding hue saturation and light blocking, it is advisable to choose green aviator sunglasses.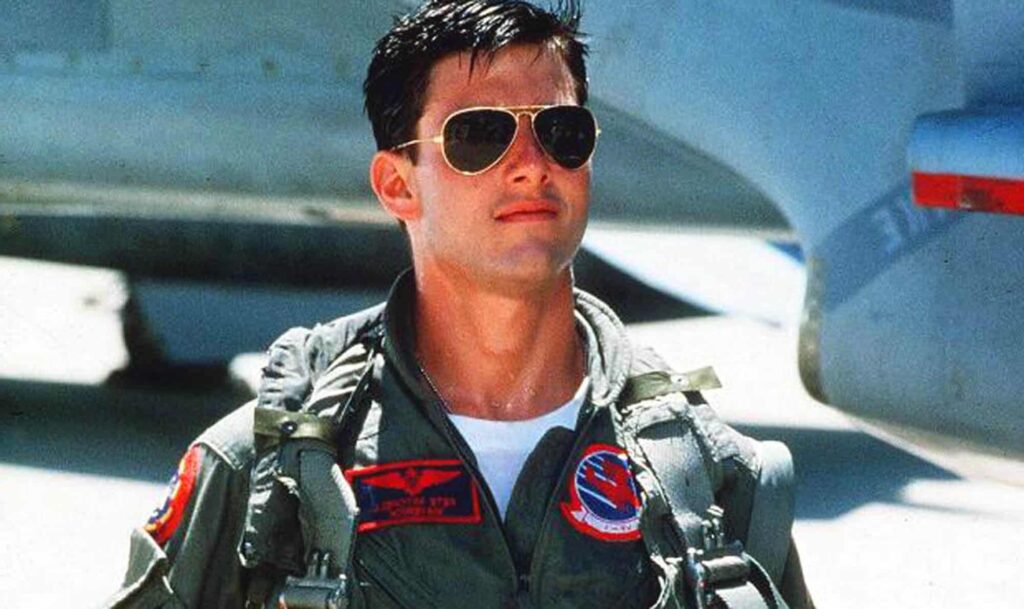 How to Properly Wear an Aviator Sunglass
This style of sunglass doesn't certainly look good on everybody. Thankfully, they work on most face shapes, such as square, heart, and oval. Considering that there are just six face shapes, that is not bad.
Wearing an aviator sunglass does not take a lot of effort. The trick is to keep it simple by picking a classic-looking frame and pairing it with garments that suit your style. Aviators go well with jeans and a white shirt, as well as with a suit and casual attire. So, pair a more pleasing-to-the-eye frame like round acetate along with a three-piece formal outfit. However, try to switch your look up a bit for various occasions.
When it comes to who can wear aviator sunglasses, the truth is, anyone can. Given that they are versatile, they can be a wardrobe staple for both young and old men. Aviator sunglasses became more popular because of the movie Top Gun. Tom Cruise has made aviator sunglasses attractive to those who want to look like a bad boy. Yet, whichever style statement you are going for, aviators will never disappoint. By mixing and matching your ensembles well, you will always look dapper and snazzy.
To Sum It Up
Regardless of what you are wearing, it really doesn't matter as long as you have the right pair of sunglasses. Aviators are lit enough to add some zing to your outfit due to their universal appeal. The best part is that they come in various types to choose from. So, you can select the one that is perfect for your vibe. Moreover, aviators are available at both cheap and designer price points. This allows you to decide on the aviator sunglass that matches your style and budget. So, hunting for sales and offers both online and in physical stores is highly recommended. However, buy a genuine pair of sunglasses to ensure your satisfaction in the long run.