How to ...
How To Organize A Business Party For Your Employees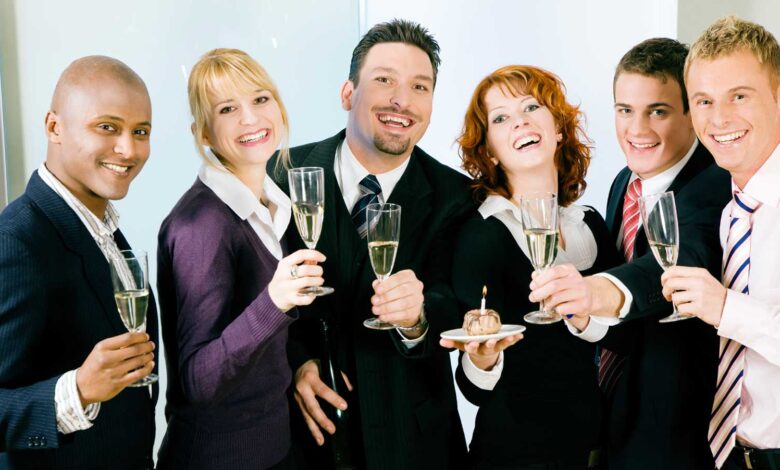 Corporate celebrations are ceremonial meetings that we organize to enhance interpersonal relationships within the company. Sometimes they are organized to promote the productivity of the collective or promote the achieved business results.
However, sometimes you don't even need a reason to organize a party if you want to have fun with colleagues and get closer to them. However, there are some rules when it comes to organizing these events. We'll present you with some rules and suggestions on how to organize a party for your employees.
A Business Party For Your Employees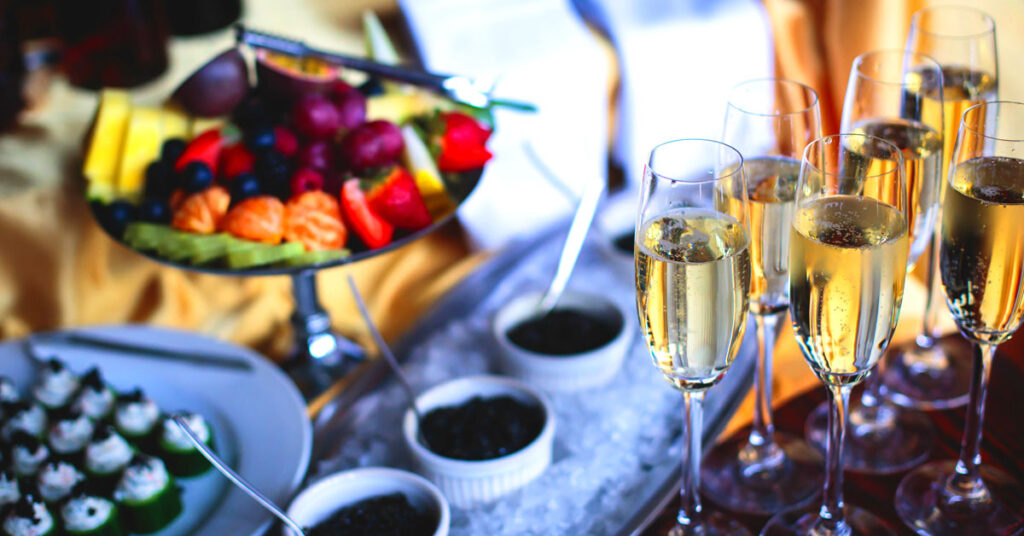 Business parties are organized in companies to meet colleagues, but also to improve existing relationships – and the reasons for organizing such an event may be different. Some of them are the company's anniversary celebrations, New Year's Eve, new product promotion, etc. However, there are some rules when it comes to organizing these events.
Also, it is of great importance that you choose a place for this celebration. That place doesn't always have to be a cocktail lounge on your business premises. On the contrary, it may be one of the places outside the company where you will be able to get to know your employees better in a more relaxed atmosphere.
Planning Is The Key To Success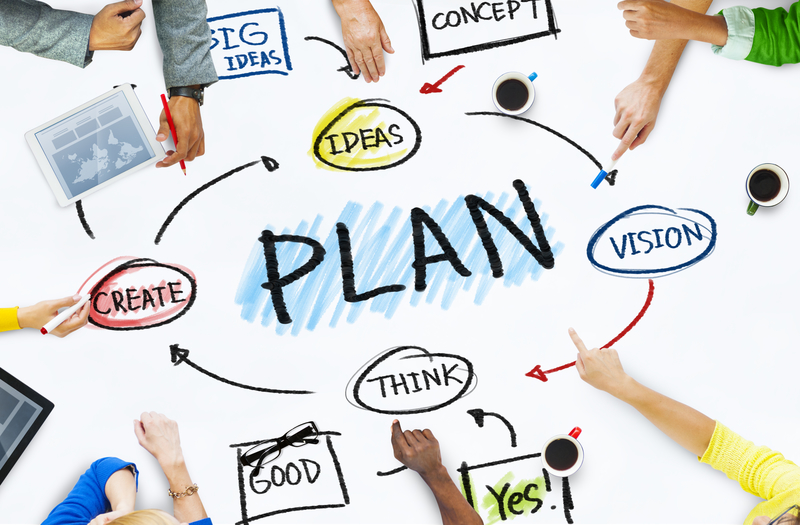 A good strategic plan must be made in time before you start your action. So, a few months in advance, make a list of all the tasks you need to complete – and the deadline by which each of them must be completed. It is necessary to have an insight into the budget you have. That will give you information on how to allocate funds and what type of entertainment you can afford. Then you can plan on what kind of entertainment theme you want.
It is important that the party is original and stands out in comparison to others similar. Also, make a guest list – so you can choose the right space. Make sure that the list is detailed and precise, so you don't forget anyone. Invitations should also be provided for all – and they must clearly state for how many people they are valid.
The Type Of The Event
The expected atmosphere determines the boundaries of the formalities of the celebration itself. If you are marking the Anniversary or New Year – it is perfectly fine to hire a band and set up a more striking decoration. If it is about presenting a business success – make sure you focus on presenting it yourself.
For such an occasion, it is sufficient to provide quiet background music that will not distract the audience from the speaker or the subject of the presentation. However, if you're having a party for your employees – many other things are allowed. People like a more relaxed atmosphere, so you can have more freedom in planning such an event.
Put It Into Action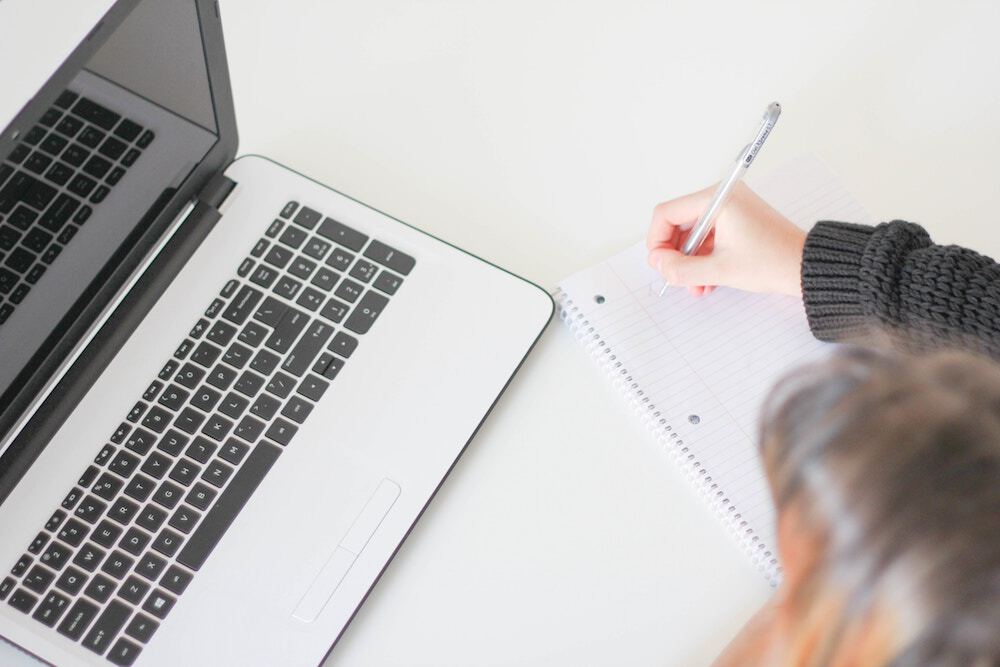 After you have done your planning, it's time to move to action. The first step should be choosing a location for your business party.
It doesn't always have to be some too official space. On the contrary, you can organize a party for your employees almost anywhere – from a restaurant to a party bus. Here are some of our suggestions.
The Elegance And Comfort Of The Restaurant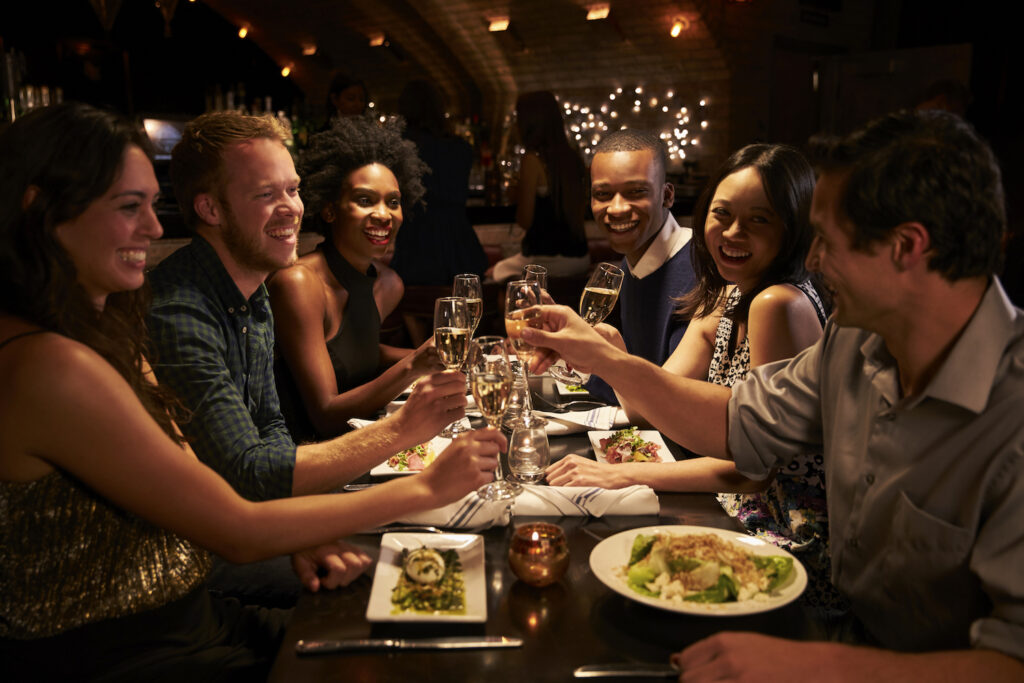 The restaurant is often the first thing on our minds when it comes to business celebrations. It is mostly because of the quieter atmosphere in such establishments provides an opportunity for all guests to talk freely.
In addition to good organization and professional staff – the restaurant provides you with pleasant music and decoration, which can be specially dedicated to your business. Unless you have only young people among your employees – those older ones will be delighted not to have to stand throughout the celebration.
Not to mention this can be significant to the ladies in heels. With these elements, you can enhance the celebration with special effects that are great for the atmosphere or dry ice and bubbles for the good mood of employees. It is not bad either to have a professional photographer or cameraman to mark the moment that is important to your company so that the party will remain in everyone's memory.
Party Bus Event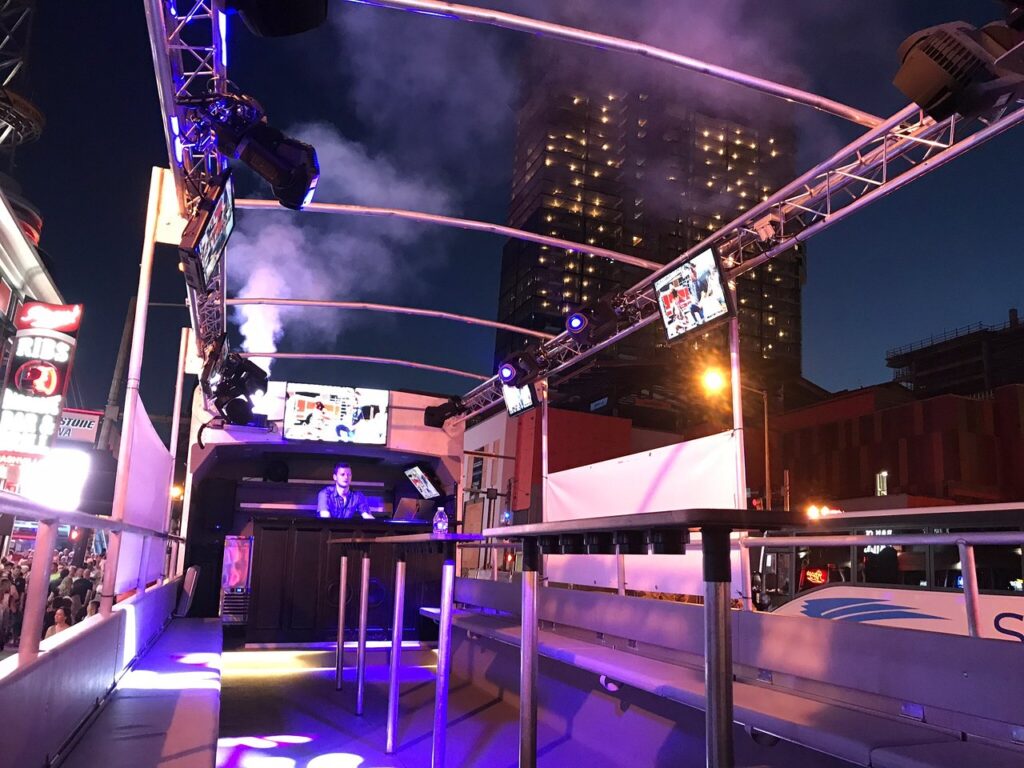 Do you and your employees love parties, but also travel? Then this is an ideal suggestion for you as it includes the party, as well as the rides and sightseeing spots that can be found on your list.
An interesting concept for celebrations like crazy fun at Party Bus Toronto – will offer you the opportunity to fully relax and enjoy the company of your colleagues and friends. According to libertypartybus.com, this type of party organization has been especially popular in Canada and the US in recent years. It is used for the organization of various celebrations – from bachelor parties and weddings to birthdays and corporate parties.
Where will you go and how long the party will take – depends on you and whether your tour includes an overnight stay. One thing is for sure – your guests will never forget a party like this.
An Active Celebration In Nature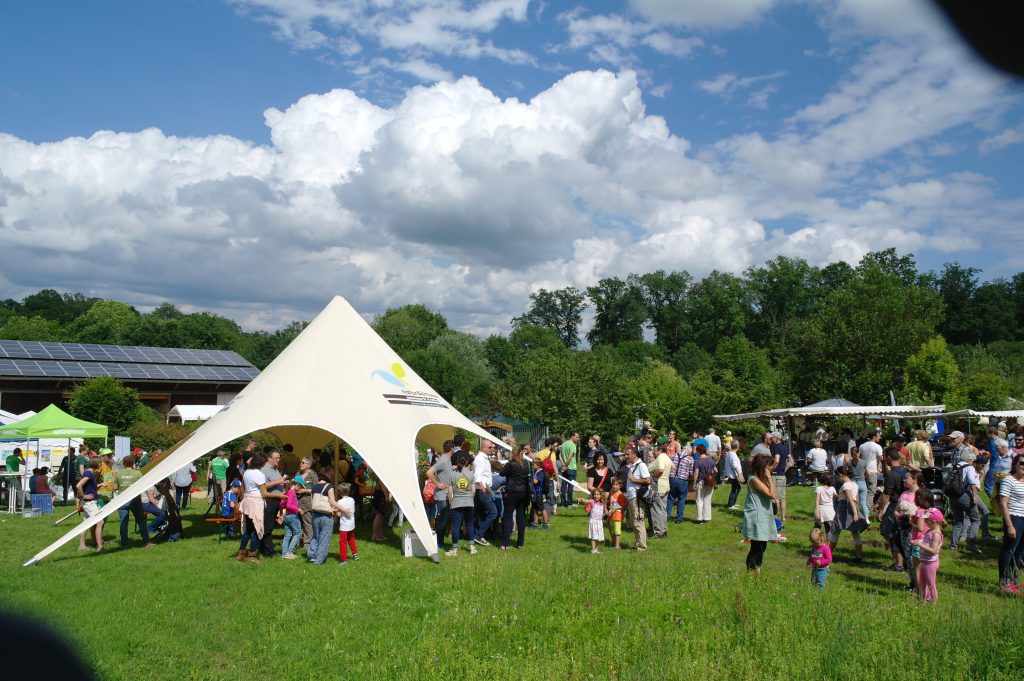 A business celebration can be equally well organized in nature, and this is certainly the healthiest environment. It is best to organize such an event during nice, warm weather – and some of the best locations are popular excursion sites. In places like this, you will have a lot of opportunities when it comes to organization.
Besides physical activity – your employees will have a good time. You can also make a sports competition, and if the weather does not allow such activities – you can always opt for bowling or some other indoor sport.
You Can Arrange Office Space To Have A Party
Office space is well known to your employees, but with good decoration, it can heat the atmosphere and be suitable for a particular type of celebration. You can hire some of the decoration companies for this service, and they will turn your wishes into reality. When it comes to food – arrange catering, which may look magnificent at the buffet, so you might think you are in an exclusive restaurant.
The space in which employees are staying daily is already well known to them – and they can feel most comfortable there. And the best thing is – you decide when the party ends. In agreement with the employees, you can organize an evening of social games, which they can bring from home.
You can even make it more interesting if you list some crazy dress code as a condition of coming to the party. This kind of celebration will bring the employees closer together and make them family – which is desirable when it comes to a job well done.
Do Your Best To Be A Good Host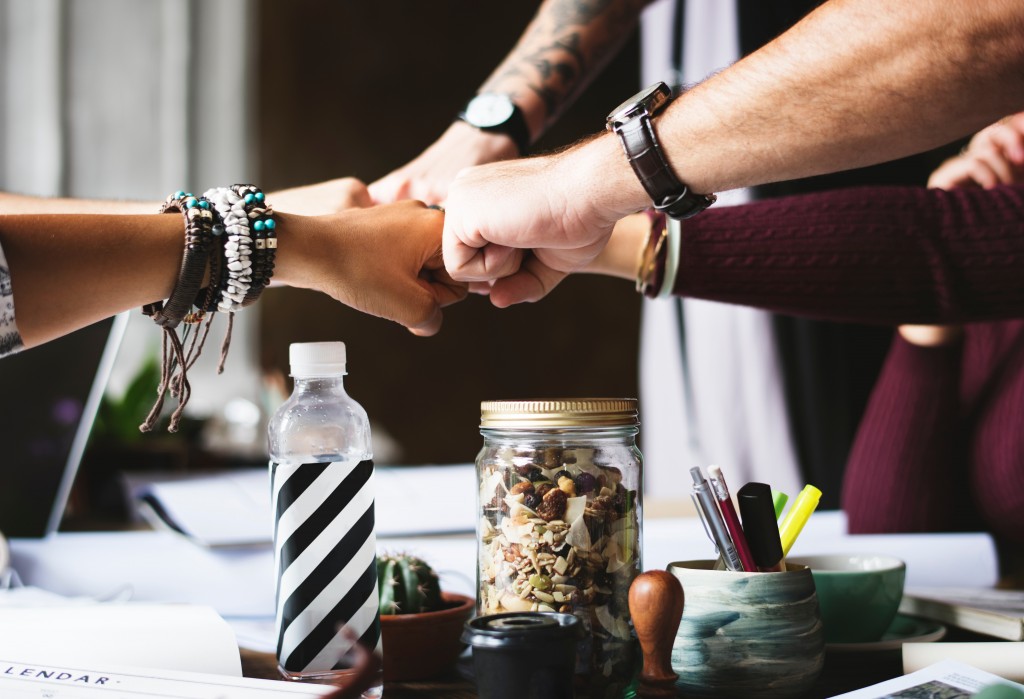 When a business organization is up to you – it is advisable to arrive at least half an hour before your guests and welcome them. Everything should be top organized – so it would be a good idea to check that everyone has done their job when it comes to the organizational team. Make sure everyone is welcomed in the right way and that they are comfortable. Balloons are always a good idea! Maybe check out balloons.online for inspiration!
However, do not forget that it is also your party during which you should relax and enjoy yourself with your colleagues and friends, so give yourself a little credit and have fun. And remember: Any occasion is good enough to organize a great party and get employees to spend time and take a break from the hard work.