Movies
Films and Shows You Should Definitely Watch on Disney+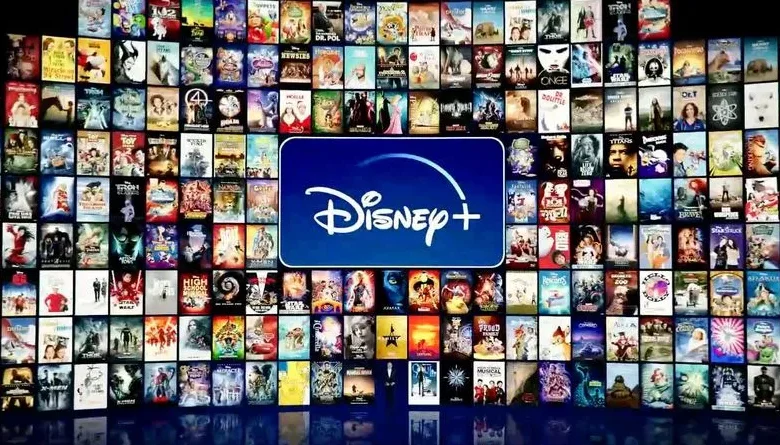 In 2016, Disney had an intention of diving into the streaming market. This was a time that Netflix had the throne to the go-to streaming service. Disney acquired a stake at BAMTech immediately, and eventually raised it to a 75% stake the next year. This has made Disney have access to ESPN+, Hulu, and Hotstar. With years of development, Disney was finally ready to hit the households, this giving birth to Disney+
Disney Plus is a relatively new streaming platform that was launched by The Walt Disney Company in November 2019 in the United States. Given the established fan-base and cult following of Disney, it was a no-brainer that the platform would be beyond successful.
It also goes without saying that Disney acquired the entire 21st century Fox Company earlier that year, in 2019. This will go down in history as one of the largest and most complicated media company acquisitions of all time. Fox was a powerhouse full of bankable properties such as Die Hard, X-Men, Fantastic Four, Predator, and the Simpsons. Not just these intellectual properties but also, National Geographic TV, Blue Sky Animation Studios, Fox Searchlight, and FX Cable Stations. With Disney getting their hands on all of this, they were able to build a competitive catalog that can take Netflix head on.
Fast forward to the present day, Disney has been more than competitive in the streaming service industry and has produced content that can make a subscriber choose Disney+ over Netflix any day of the week.
As of the moment, Disney+ has a total of 87.6 million subscribers worldwide, this is not including the people who are subscribed to Disney Plus Hotstar. Not to mention, Disney Plus is not yet available in some countries.
With all the hype surrounding Disney Plus and its properties, which shows are really worth the watch?
The Mandalorian
The first ever show that brought subscribers to the platform. Given that the Star Wars intellectual property has a solid fan-base an a huge cult following, The Mandalorian was enough reason for people to subscribe to the platform. The series follows Mando, a bounty hunter in a time that is set after the events of Star Wars Return of the Jedi. A brand new territory to explore for diehard Star Wars fans. The Mandalorian has single handedly launched Disney Plus and has been regarded as one of the best shows during the year of its release. Make sure to check out this show, as it is action-packed, nostalgic, and is definitely full of heart.
'Daredevil' and 'Jessica Jones'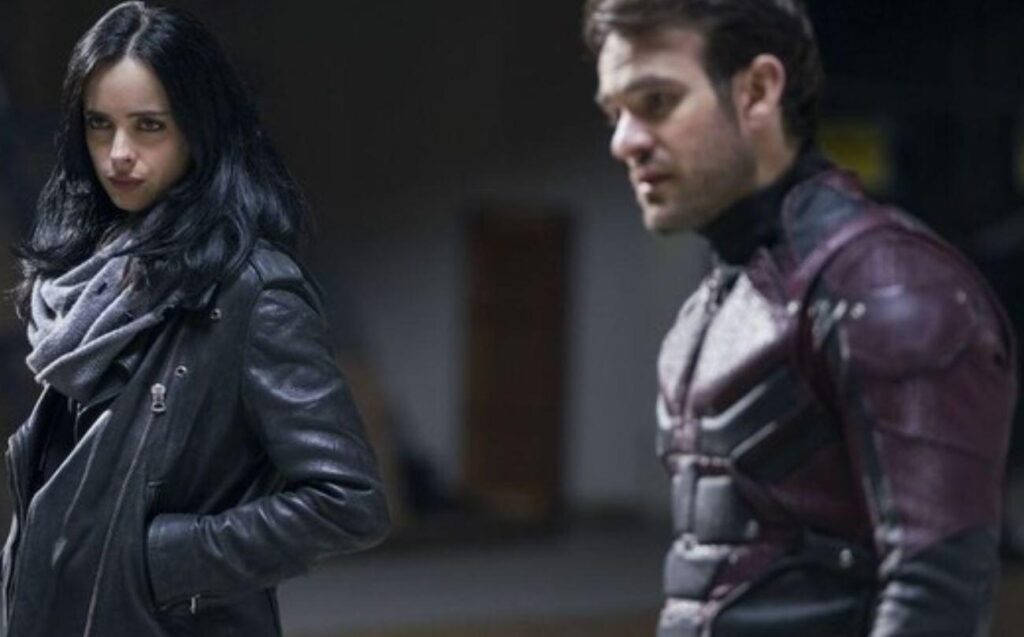 Both originally are Netflix shows that have their rights reverted back to Disney. Both are well-received even when they were back on Netflix. Being with the platform where they belong, Disney. These Marvel shows definitely sets a darker tone than most Marvel projects and have been critically-acclaimed for fantastic storytelling, writing, directing and acting. Charlie Cox plays Daredevil, a masked vigilante that was blinded at a young age, during an accident, chemicals touched his eyes that blinded him but enhanced all his other senses. Lawyer by day, vigilante by night. Daredevil brings justice to criminals all around Hell's Kitchen. On the other hand, Jessica Jones, another superpowered individual, is a private investigator that had superpowers when her parents died in a tragic accident. She uses the trauma, pain and loss to fuel her crime fighting. These shows arguably also have the best villains in all of live-action, which makes it definitely a fun watch.
Moon Knight
One of the recent entries to the Marvel Cinematic Universe. Moon Knight is a psychotic thriller disguised as a Marvel project. It deals with mental health on another level and has award-worthy acting by Oscar Isaac. The series is mostly set in the US and in Egypt. Moon Knight tackles a man named Steven where he doesn't know that he has different alters in his body because of his dissociative identity disorder. One identity is a crime-fighting vigilante that is an avatar of the egyptian moon god, Khonshu.
Obi-Wan Kenobi
Another recent entry to the list, a Star Wars project which is set after the events of Star Wars Revenge of the Sith and before Star Wars A New Hope. The story follows Obi-Wan Kenobi, a jedi on the run after the events that transpired during Order 66, a decree in which the emperor of the galaxy, Palpatine, has ordered the entire clone army to eliminate each and every jedi from the galaxy. The story is nostalgic, emotional, and action-packed. Definitely a must watch for old and new Star Wars fans across the globe.
Ms. Marvel
A delightful and fun coming-of-age story comes from the Marvel Cinematic Universe's latest entry, Ms. Marvel. Although people have been accusing Disney for being too 'woke', read about it on lordping.com.uk, Disney is able to pull-through and respectfully tackle a Pakistani-American girl from Jersey City, New Jersey. Watch the show to see Kamala Khan discover her new found powers in such fun ways. The show also dives down in the history of the separation of India and Pakistan, and assures you of an experience that any person, Pakistani or not, would definitely enjoy.
All Pixar Movies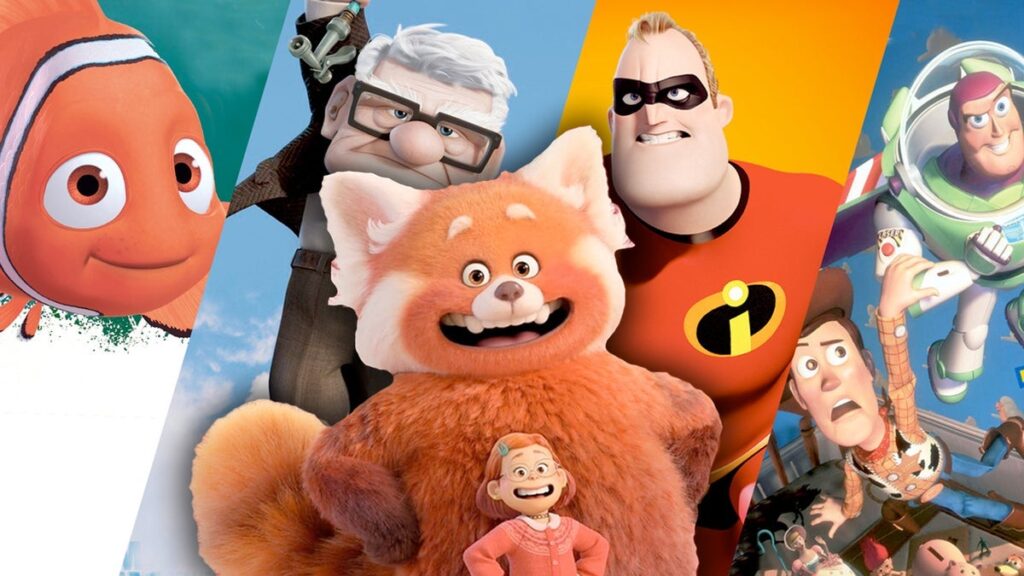 Disney Plus has the entire catalog of Pixar produced movies in its arsenal. From Toy Story, to Monsters' Inc., to Cars, to Turning Red, Pixar movies are definitely a must watch, not just for young audiences but also for adults. If ever the family plans a family bonding night, Pixar movies are the way to go. It promises a fun, and sometimes tear jerking, experience that would definitely be educational, emotional, fun, and fantastic time. With a very promising catalog that Pixar can bring to the table, the family should definitely check out the entire Pixar section.
Disney Plus definitely has a wide variety of shows, and the examples above are just the tip of the iceberg. Feel free to explore documentaries, films, movies, and a lot more.
A Disney Plus subscription is definitely a must.