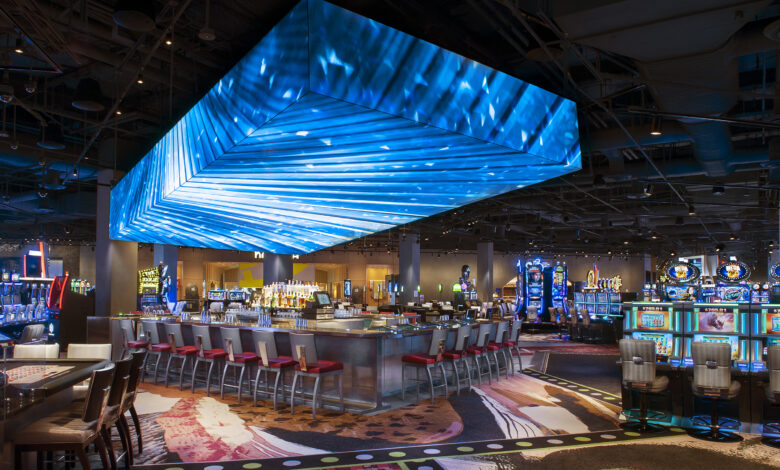 A great example of how the interior and its design can affect people can be seen when we talk about casinos and the interior within them. Casinos have many reasons to spend a lot of time and money on their interior. This is because the way the interior of the casino is designed affects the behavior of the players in it. If the casino manages to make the interior such that players play more, profits will grow.
Let's find out what casinos used to look like, and what they look like today…
Casino Interior in the Past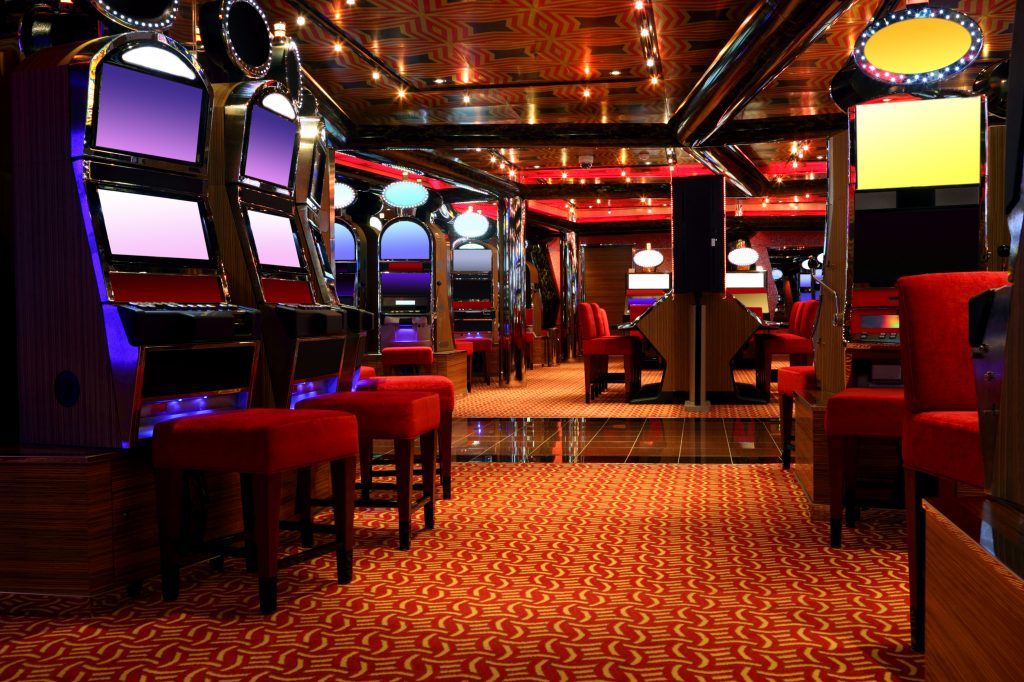 As we have already mentioned, the interior of a casino is an extremely important segment in the business of companies in the gambling industry. This is one of the most important factors affecting casino profits. If the casino inside looks nicely designed, its visitors will spend more money and the casino will make a bigger profit. Simple and easy as that.
What is the secret formula? Of course, the interior design approach of each casino may differ from one another but the initial rules of casino interior design were made by a man named Bill Friedman. You have probably never heard of this man but he is actually a legend in the casino world.
Friedman's long-titled publication "Designing casinos to dominate the competition: The Friedman international standards of casino design" is very popular in the casino world and there is certainly no casino interior designer who has not heard of this piece or read it. Friedman's standards were based on a dark interior, low ceilings, labyrinth-like rooms and hallways, and a minimal number of decorations. The purpose of this design was to keep the players' focus on gambling tables and slot machines so that there is nothing to distract them.
You may have heard of such dark casinos in which there is nothing but slots and roulette tables, without clocks on the walls, so that players would have no idea about the time and how they would not realize how long they have been gambling. In reality, there are other elements that influence this behavior but human psychology is too complex to be described in one article. Friedman's concept is not exactly the most humane approach in interior design but it has been proven to maximize casino profits and for that very reason it is still popular today.
A Modern Approach to Casino Interior Design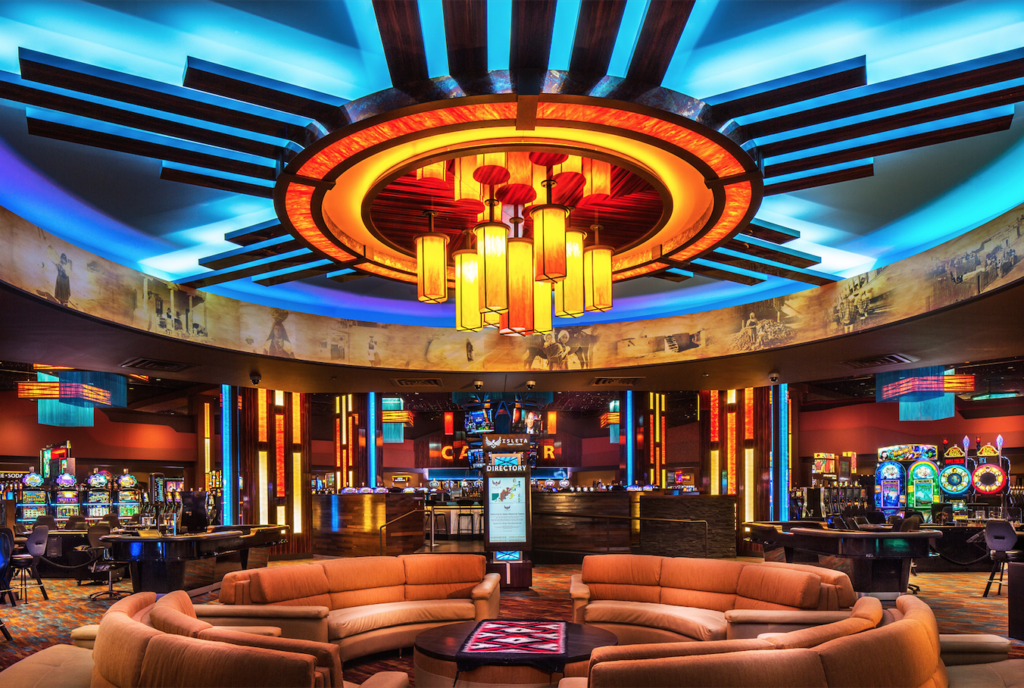 The aforementioned design principle worked for many years and decades but then casino designers found a better way to build casinos. The new and currently wide-spread interior design is best known as the 'playground design' thanks to David Kranes and his 1995 publication, simply called "Play grounds".
You might expect this design psychology to be just a variation on the previous system but it is not even close to that. In fact, 'playground design' violates many of Friedman's principles. Furthermore, it uses some concepts just the opposite of the previous one, i.e. of Friedman's system.
Like many interior designers, Kranes realized that people do not want to spend time in the dark corners of casinos, as Friedman claimed. Maybe the principle of the latter worked for a while, that is – it absolutely did, but Kranes came to a conclusion that even though people spend time in dark casinos, they are not really happy and don't feel comfortable. 'Playground design' opens up a casino space that thus no longer looks like a maze. It is necessary for the players to feel welcome, to have a lot of natural light, and a lot of decorations, which all have not been used in the past.
Roger Thomas, another famous casino interior designer, wrote one great article in "The New Yorker" magazine, claiming that people don't want to gamble when they feel trapped, confused, or scared and that is not the mood you want with casino players. For this reason, the new interior design focuses on open space and on making people feel welcome and free, just as they feel while gambling on the Internet on casino websites that offer a large number of games from different game providers and that can be seen, for example, on TopCasinoExpert.com. Read more about online casinos from the point of view of a design in the next few paragraphs. If people are happy, then they are ready to spend more money. If they feel trapped in a dark space, they feel awful even when they win and, especially, when they lose money.
Internet Casinos Inspired by Design in Local Casinos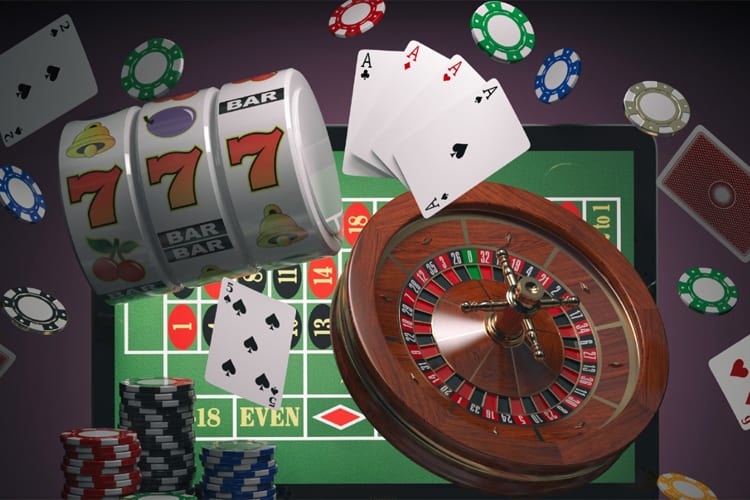 It is fair to say and admit that the design of online casinos is inspired by local casino design. Online casinos are also doing everything in their power to influence players to play more on their sites. They cannot design the interior because they don't have it but they use similar principles when designing their websites.
But good design is not the only thing online casinos are trying to attract new users with. In addition to site design, online casinos use very tempting bonuses to attract new users, striving to be different from the competition and offer great support, at the same time, and have a good reputation. However, a beautiful and functional site is still something that has proven to be one of the decisive factors when punters choose a casino in which to play.
See What the Interior of the Casino Looks Like
The next time you walk past a large and glamorous casino, look inside. You should notice at least some of the principles of interior design that we mentioned in this article – either Friedman's design or 'playground design'.
It is interesting to think about things like this sometimes and understand how casinos affect people to spend more money…