Gaming
The Five Best Big Time Gaming Games Online in 2023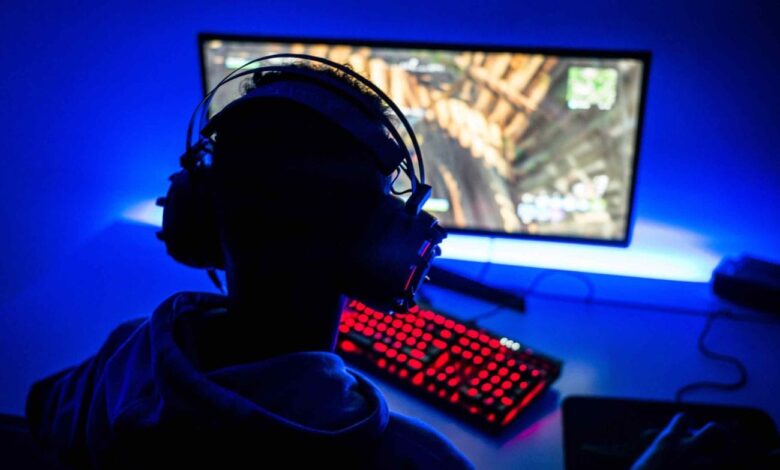 Of all casino software developers, i.e., the creators of the games you'll find at an online casino, there are few that punch above their weight as much as Australian developer, Big Time Gaming (BTG). The company is small-time, compared to the big providers like Playtech and Microgaming, but it has an influence that exceeds its size by far.
In a sense, we could compare BTG to a video games developer like CD Projekt Red, creator of titles like The Witcher and Cyberpunk 2077. In short, BTG doesn't create many games, but when it does, it's a very big deal.
Below we are going to pinpoint five of the best and most popular titles from BTG in 2023. The method of selection comes from the prominence on casino sites, popularity on streaming sites like YouTube, and from our personal tastes. Without further ado:
1. Who Wants to Be a Millionaire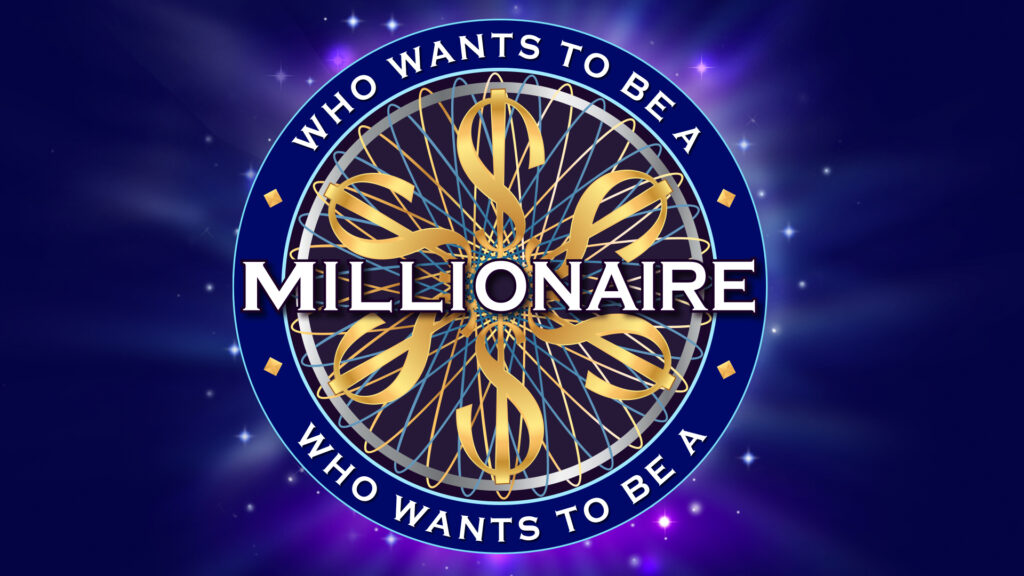 The perfect combination of a slot game with high win potential and one of the most iconic tv gameshows of recent years, you can see BTG's Who Wants to Be a Millionaire at the gaming site, www.casino.com. What we like best about this is that BTG has infused real elements from the game show – 50/50, phone a friend, the money ladder – and weaved it through the slot game. The graphics are top-notch too. It's quite a volatile game, but the payouts can be huge.
2. Lil' Devil
We mentioned YouTube above, and the video streaming site has become quite popular among casino streamers sharing videos of big wins. One of the most prominent games for this is the brilliant Lil' Devil slot. It's got a unique dual concept, with players offered the chance to choose games based on angelic or devilish characters. The main attraction is called a Heartstopper Bonus, which is activated after players have collected special symbols (it can take days to do so). When launched, the Heartstopper Bonus can pay 1000s of times the bet stake. Another volatile game, but one that has enchanted players for a couple of years now.
3. Star Clusters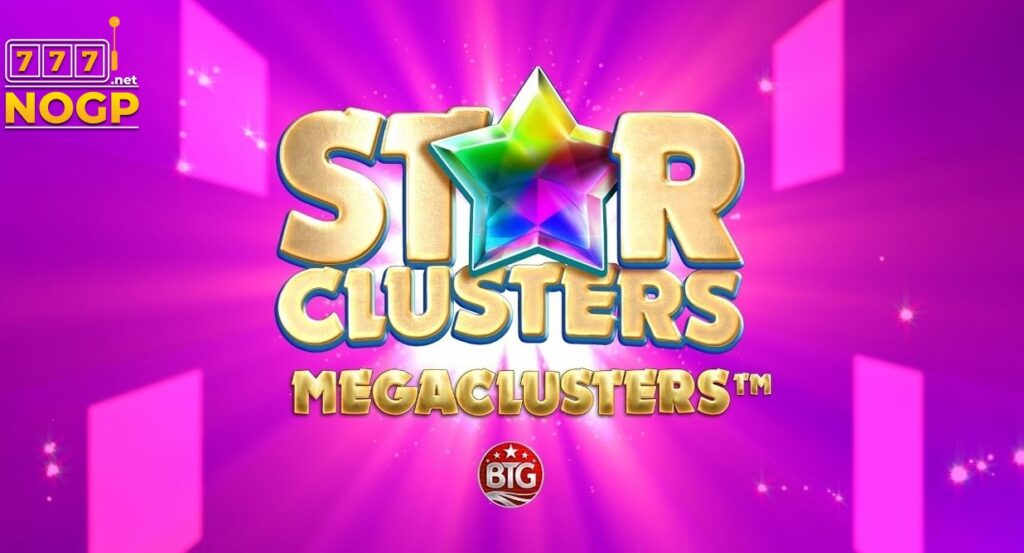 One of the characteristics of BTG is to create games that look and play like nothing we have seen before. As such, it is a little difficult to frame Star Clusters here in standard terms. The game uses a concept called Megaclusters, which means that winning symbols will explode and disappear. When this occurs, an extra layer of symbols appears underneath, with the process repeated. As each explosion occurs, the game becomes exponentially more lucrative. The space-age theme and musical score are highly enjoyable too.
4. Danger: High Voltage
Definitely in the running for the strangest concept for a casino game in the history of the industry. Danger: High Voltage is based on the 2003 pop song of the same name by the indie band, Electric Six. It shares certain characteristics in style with Lil Devil above, but there are different kinds of bonus features and unique gameplay aspects. We keep mentioning volatility here, and that's a trait of many BTG games. It basically means the games are high-risk, high-reward, although they can all be played for low stakes.
5. Bonanza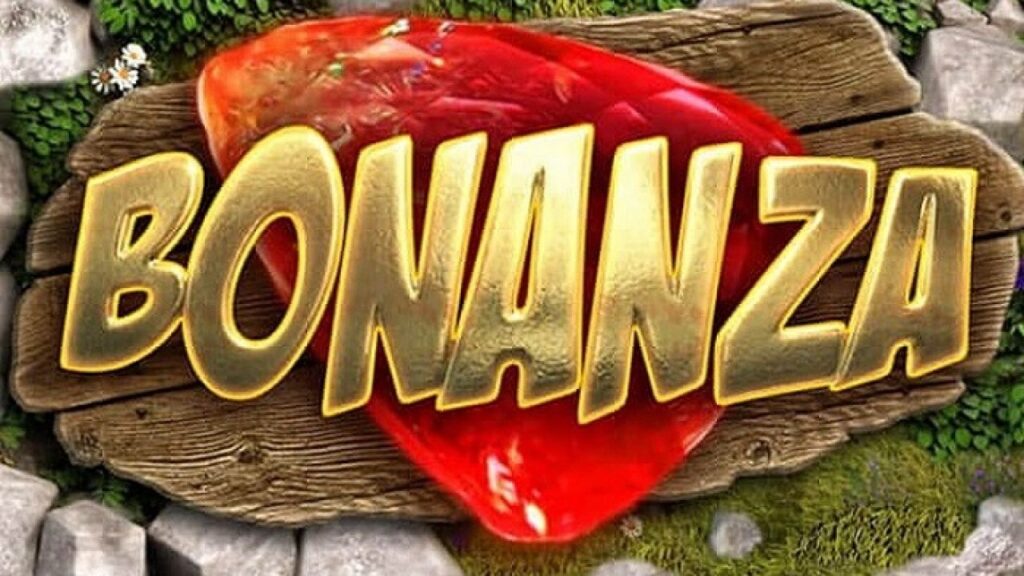 The game that really propelled Big Time Gaming into, well, the big time. Released in 2017, Bonanza launched the Megaways concept for a generation of casino players. Megaways uses a series of shifting reels to offer over 100,000 potential winning lines in a spin. Bonanza, with its theme of mining for gold and jewels, is the perfect platform for such a concept. A few years after its release, it continues to be one of the most popular casino games on the planet.
6. Temple of Fortune
People got the chance for the first time to play this game in 2015. For only 5 years, this Myan-themed online slot managed to gain massive popularity in all parts of the world. It is one of the most versatile games you will find in the group of Big Time Gaming games. The price of only one bet is only $0.01. However, keep in mind there are 20 of them in total. That means you will minimally have to invest $0.20 to start and enjoy the game.
In the end, we need to highlight bonuses that are going to be attractive for all the players. There are three different Scatters, and each one offers a different type of bonus. It is a great opportunity to get the deserved reward and enjoy the game even more.
7. Viking Quest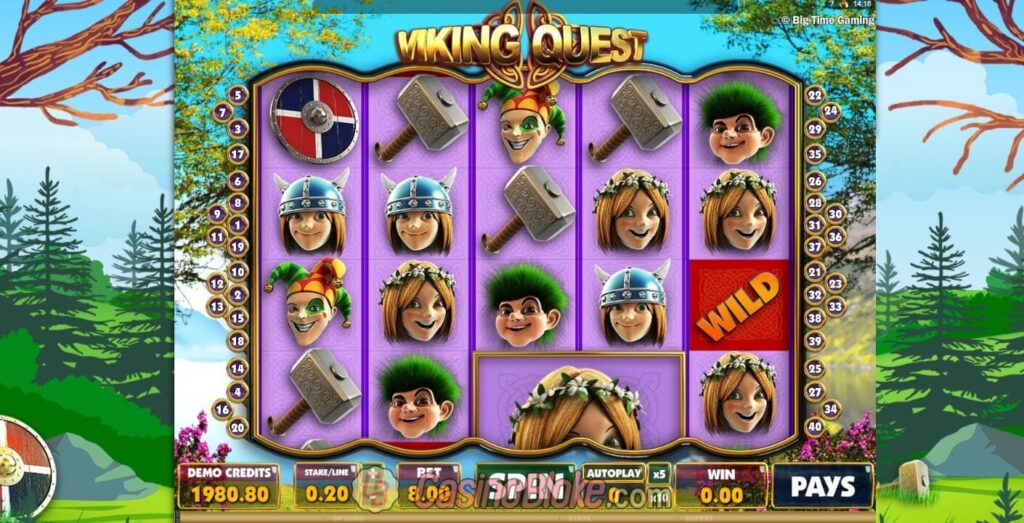 Some people are big gans of giant symbols and mega icons. If you are one of them, then Viking Quest is the game you are looking for. The first thing you will like about the game is the big chance to get the winning combination. Believe it or not, the players can get the reward thanks to only one symbol as well. The winning symbol needs to land in the right place to get the reward of that type. Yet, you won't manage a lot of games that offer that type of opportunity. That is the reason why we believe Viking Quest is a unique game.
8. Gold
You probably won't find a game that has a simple name like this one. Yet, a simple name is not the reason why we placed it on this list. People often complain about the music and sounds they hear during the game are not entertaining. If the music motivates you, you can be sure Gold is a game for you. It comes with a unique soundtrack that will make your gaming experience more entertaining. There is also a free version of the game where you can enter and confirm everything we said is correct.
On the other hand, the developers of the game were not investing a lot of effort to create an engaging design. You may like the images on the reels because they have a golden appearance. However, we believe that is the maximum this game can offer.
Despite the look and sounds, you should also check the bonuses because they are attractive as well. Believe it or not, the game allows players to win up to 180 free spins. It is probably the best bonus you can find online. Despite that, the wins you get from the free spins are all going to be doubled. We are sure that is an opportunity that many players would not like to miss.
9. Lucky Streak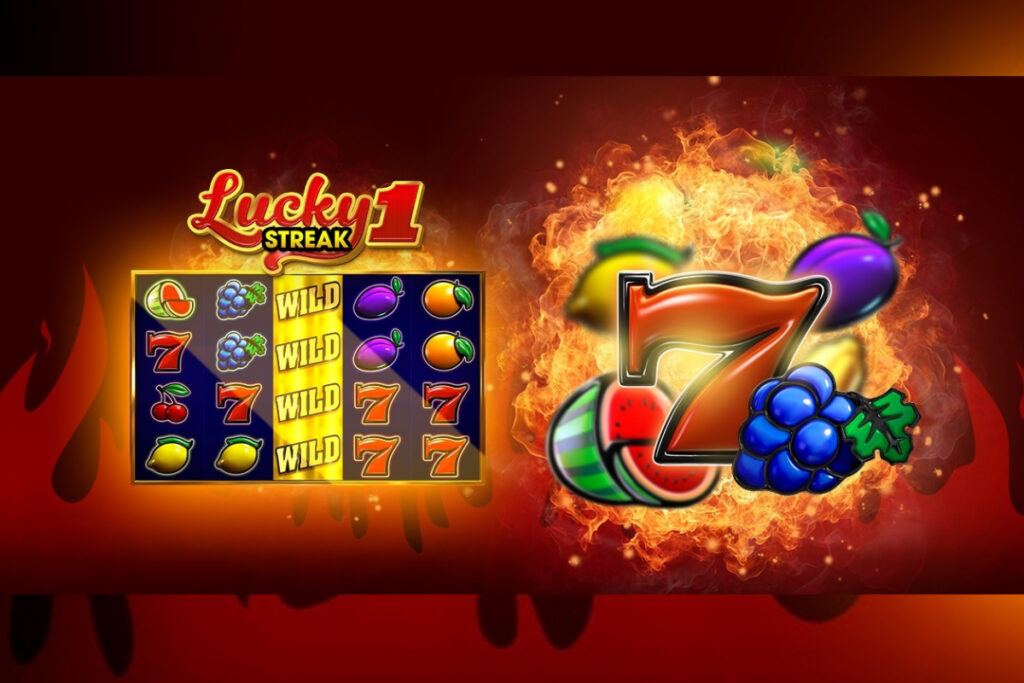 The first feature we will have to highlight here is uniqueness. Before everything, we need to say the soundtracks in this case are also amazing. You will manage to enjoy some sort of combination of overcrowded Casino and shooting range. That may make the gaming experience even more realistic. Despite that, the design of the game will remind you of classic slot machines. All the reels are spinning extremely fast. The game allows players to win up to ten thousand coins per spin. We hope you will achieve that.