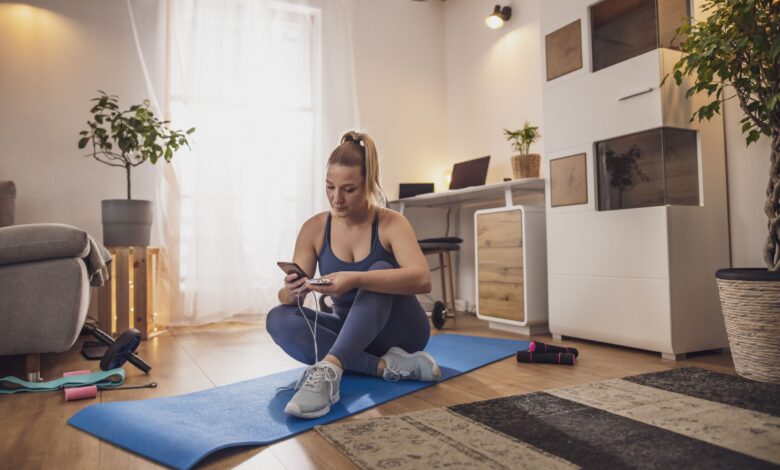 You repeat to yourself every day: "I have to start working out", "I'm starting on Monday", "I plan to go to the gym and book training"… and nothing. For various reasons, you have not moved a step forward in that direction.
There are always plenty of excuses. The most common one is the need for rest. And no matter how such a need is justified, resting is not the only thing that will recover your body. Sometimes it can do more harm than benefit because while resting you do so many unhealthy things such as overeating during which you can even affect the balance of your account by paying online for Netflix, items on webshops you don't need, or betting at bookmakers which can be found at Bookmaker-Expert.com. We stress that these things are not bad per se if they are done moderately. In this case, they are a good pastime.
In fact, you are not a big fan of working out in the crowd, you hate going to the gym, and you don't like to be watched while you work out. It should not have to stop you from dedicating yourself and your body. The ideal solution for you is to work out at home. With the best exercise apps you can have on your smartphone, you will replace the tedious going to the gym with real enjoyment. Working out at home will soon become a routine that you will do with joy.
How Does Training at Home Help Your Health?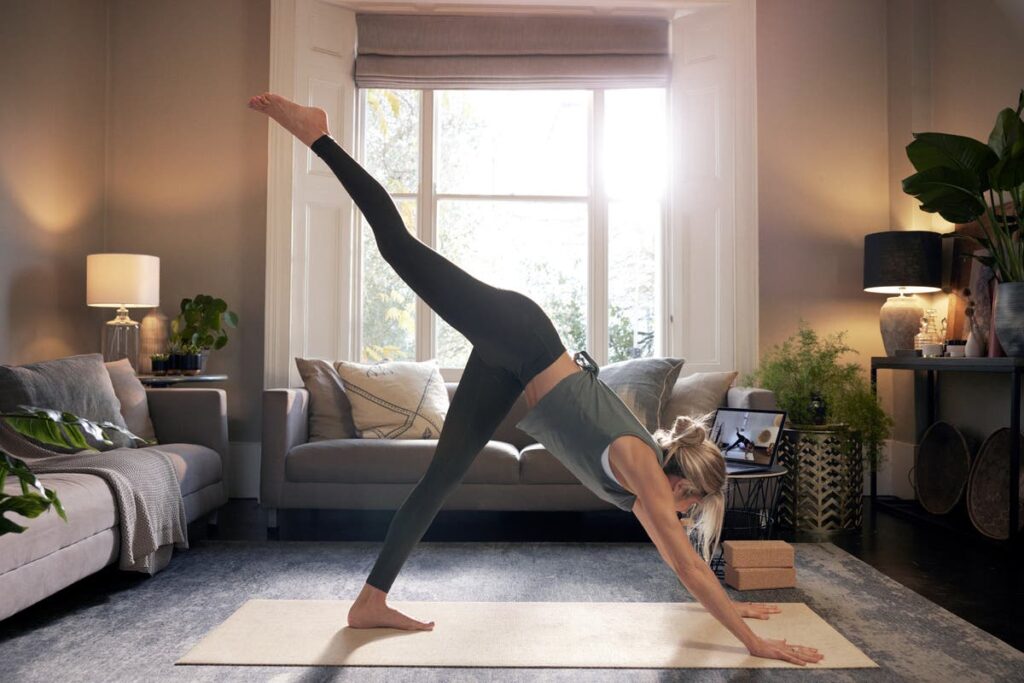 Working indoors, at an office desk, or working from home can have a bad effect on your body. One and the same body position for a longer period of time and incorrect sitting cause pain in the neck, shoulders, back, lumbar part. You can feel broken, without energy, as if nothing goes in your favor but there is a solution for that.
Get yourself going! Plan your time and, if you can, take a break to train at home. A few exercises done in half an hour will allow you to get rid of stress, 'shake' the body and thus increase concentration. Sweating will not be a problem for you either. Since you are at home, you will have time to take a shower and sit down fresh to continue working.
The Best Exercise Apps From the Huge Offer
Before you decide to work out at home, you should determine which group of exercisers you belong to. Whether you are a beginner or you may have reached an intermediate or advanced level. In relation to that, you will choose an application that you can download in the Google Play store or in the App Store. Many of them are in the Fitness & Health section, and we suggest some of the best free exercise apps:
1. Sworkit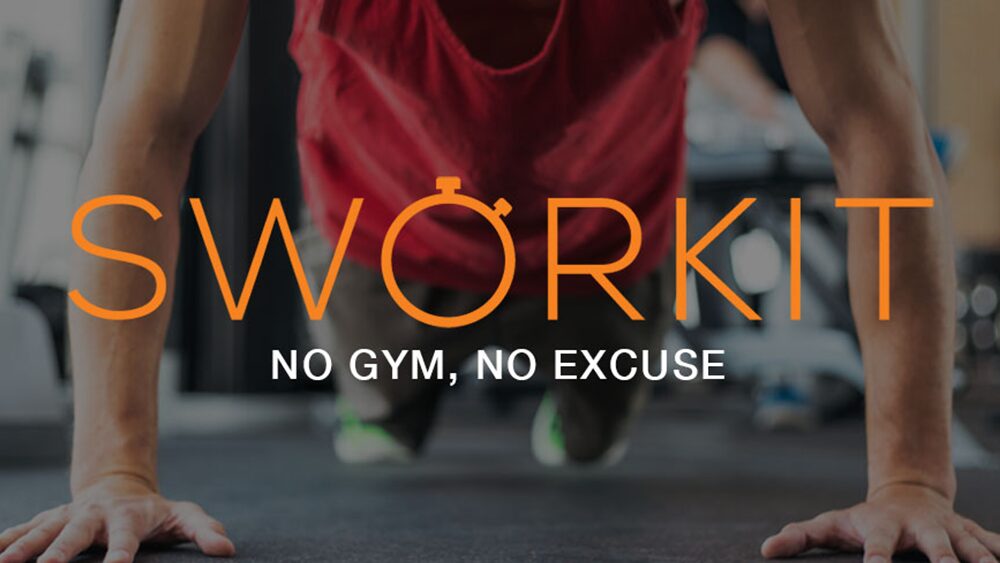 The full name of this application for beginners is Simply Work It. As its name suggests, it is very easy for exercising. Sworkit is suitable for beginners because it shows step by step how to do an exercise. It gives you the opportunity to choose the exercises you want to do, so you can opt for cardio, strength exercises, weight loss exercises, stretching, or a mixture of all that. Sworkit allows you to create the exercise set that suits you best.
In 2015, the American College of Sports Medicine named Sworkit the most successful in the category of applications with the most recommendations for fitness/health.
2. Nike + Training Club (NTC)
This application creates a training plan especially for you. It tracks your progress and, as you make the progress, the program adapts the exercises to your form. You can choose a set of exercises and, while doing them, follow the instructions of the most famous trainers but also the advice of popular athletes. So you can work out 'in the company' of the famous footballer Cristiano Ronaldo.
The possibilities NTC offers are great as you can choose one of 180 exercises that will bring your body into great shape. Among the exercises are those for strength and endurance but also mobility exercises and those for yoga lovers. And that is not all. This free exercise app allows you to connect with other users and thus encourage and motivate each other.
3. 7 FIT – 7 Minute Workout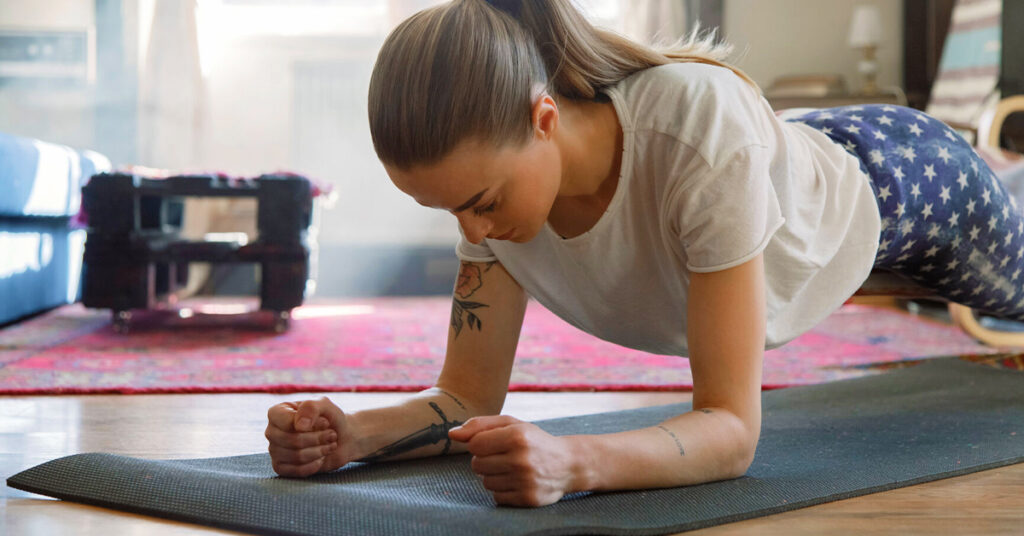 If you are one of those who do not have even 10 minutes of their time to exercise, then 7 FIT is the right choice for you. Working out with it will last exactly seven minutes, and it will be effective. It is also great that it will create an exercise program for you by starting to train certain parts of the body first, and then the whole body.
7 FIT will plan workouts for you, and you just need to set aside seven minutes to do something good for your body.
4. HIIT & Cardio Workout By Fitify
If you want intense and effective training, then this is the best option. More than 90 exercises for fast and effective training are divided into four unique programs, and the effect of burning calories and fat is great because with these exercises you activate all muscle groups.
Training with this application usually lasts 20 minutes and gives excellent results in a short period of time.
5. Freeletics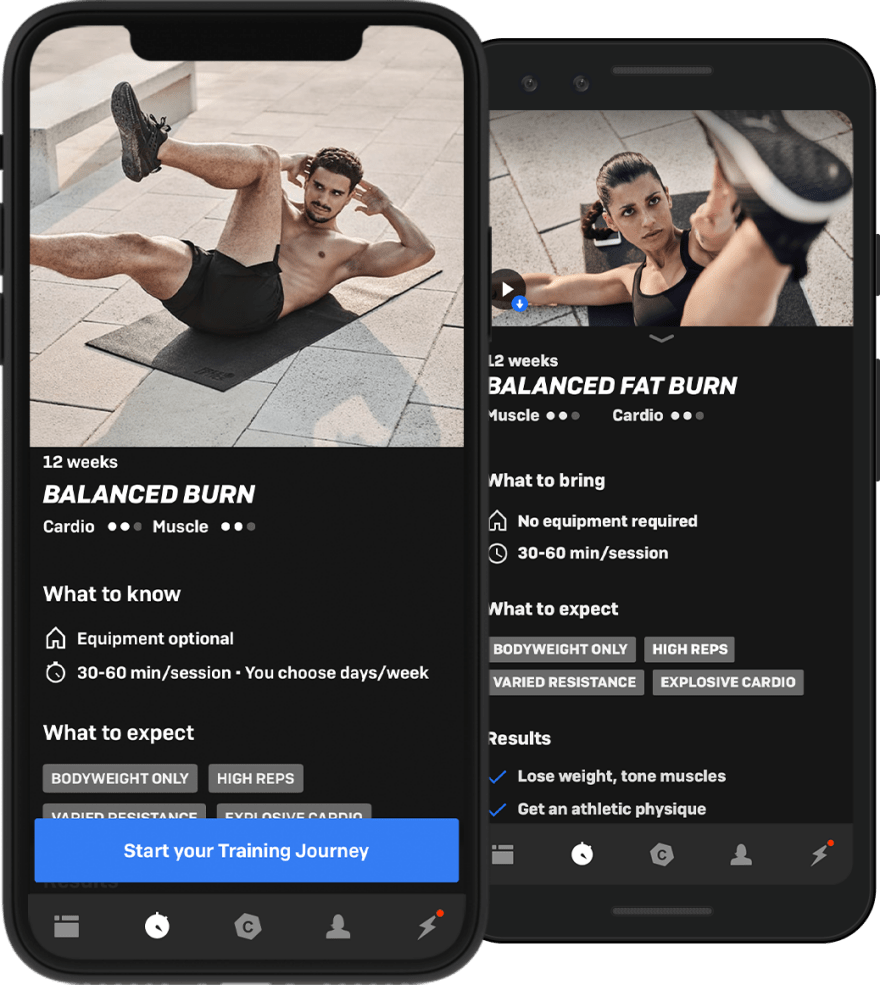 This application is recommended for everyone who wants high-intensity training combined with strength and endurance exercises. It contains cardio training programs, for gaining fitness, strength training programs, as well as those for healthy eating.
You can adapt the exercise program to yourself but before that, you need to pass a test based on which exercises that are just for you will be suggested. It is like having a personal trainer on your phone.