Travel
What to Do in Krakow on a Stag Do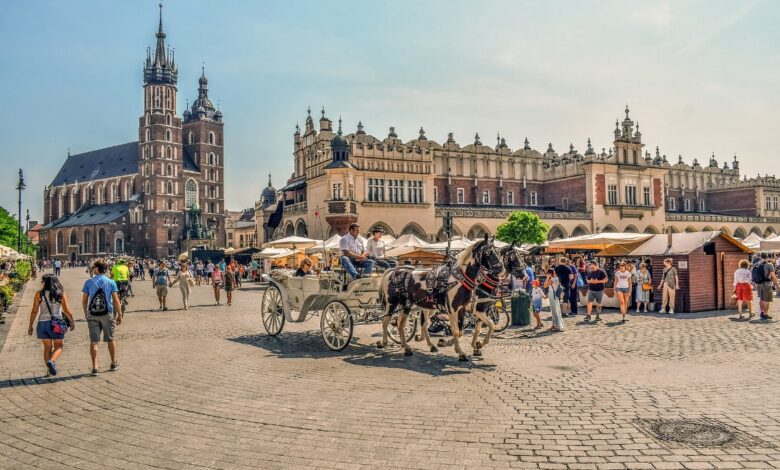 Krakow is well equipped for Stag & Hen Weekends with a substantial amount of day time activities to choose from and an excellent nightlife scene. Krakow's reputation as a fun destination for weekend breaks has increased considerably in the last few years with the airport adding another terminal to deal with the millions of visitors coming to this magical and historic city. The best and most secure way to enjoy your party weekend to the max is to contact a dedicated Krakow stag do company specializing in organizing events and activities with full service provided so that you the organizer can actually enjoy the fun too without having to continually oversee the group's activities. One such company is Party Krakow which is based in Krakow and can assist you on the spot.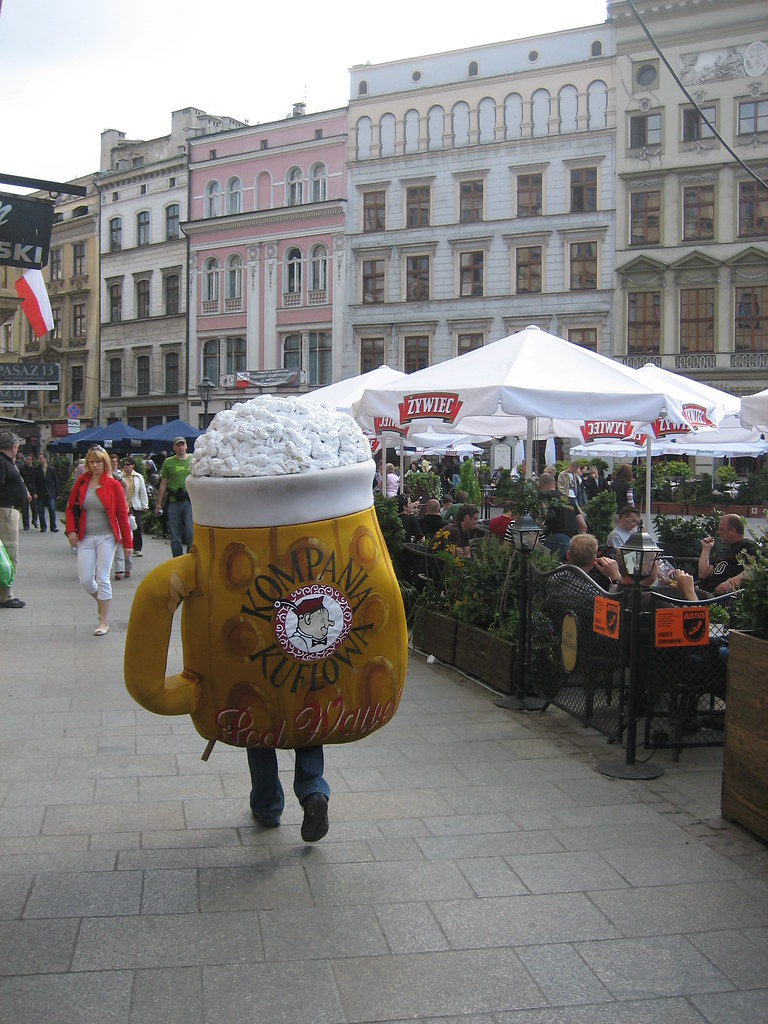 Krakow and its vibrant nightlife have a sumptuous choice of activities to enjoy or endure if you are the Stag, an ideal evening would start with the exciting group activity of Vodka Tasting & Oil Wrestling. The whole group participates in a vodka shot presentation by a pro barperson giving you all the background stories to each vodka shot while platters of food and drinking snacks are made available. Then the big show, the fighter strippers make their entrance and literally slip into the ring and challenge each other while losing items of clothing grappling. The Stag is then encouraged to join them for the 3rd and final red hot 'n steamy round. Make sure he has a change of clothes.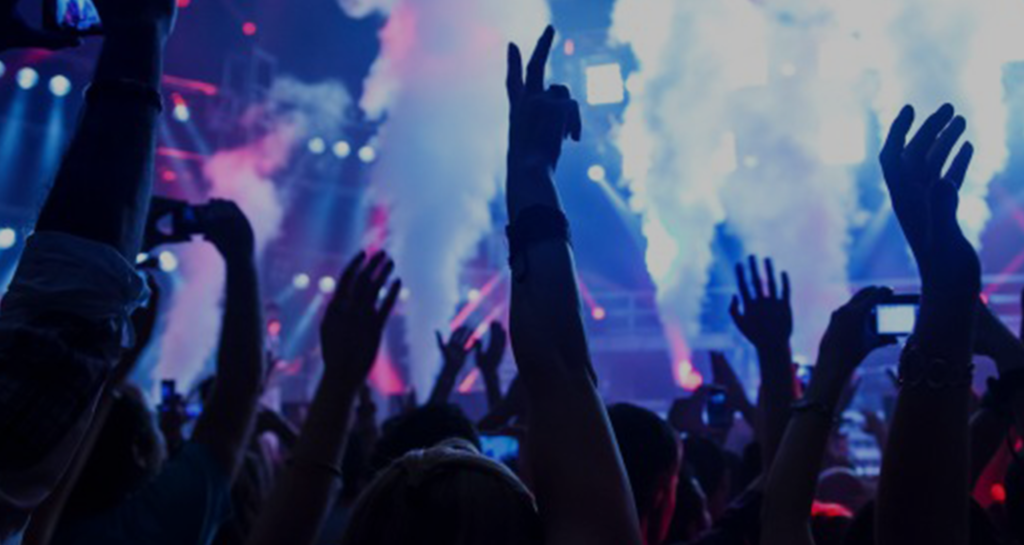 Now you can commence the Guided Pub Crawl and some companies include paid entry to a dance club and free drinks on your travels. Your Guide will take you to some of Krakow's most unusual pubs which all have a particular theme whether it is a cellar bar, beer garden, or even a 1st-floor pub. You will find that the pub and club scene caters to all tastes and moods with many offering an international flair and no official closing times means you can trundle back to your accommodation with the sun already up. A word of advice, go for an organized Strip Club Entry as like any popular party destination there are pitfalls that can be avoided by using a bonafide company instead of the DIY approach. If you want that little extra for clubs then take a VIP Dance Club Entry as reserved tables and drinks are in the package and a very useful Q-Jumper as Krakow's club scene is really buzzing and queues to get in the most sought after clubs are long. You could also take a ride on the Strip Party Bus, it is a club on wheels with a state of the art sound and light system. The brilliant advantage of the Party bus is that you can reserve it for an airport transfer to your accommodation or go for a city cruise during, before, or after the Pub Crawl. The Party bus has bars and dance poles with as many strip artists as you desire or to surprise the Stag add in Big Bertha Roly Poly to dance with a Strip Artist to what is called Beauty & The Beast Show, the Stag is blindfolded then handcuffed to a dance pole by the sexy Strip Artist then Big bertha takes over and the Stag begins to feel something different about his person she takes off the blindfold and the group witnesses his shock at seeing BB and not the sexy one dancing all over him.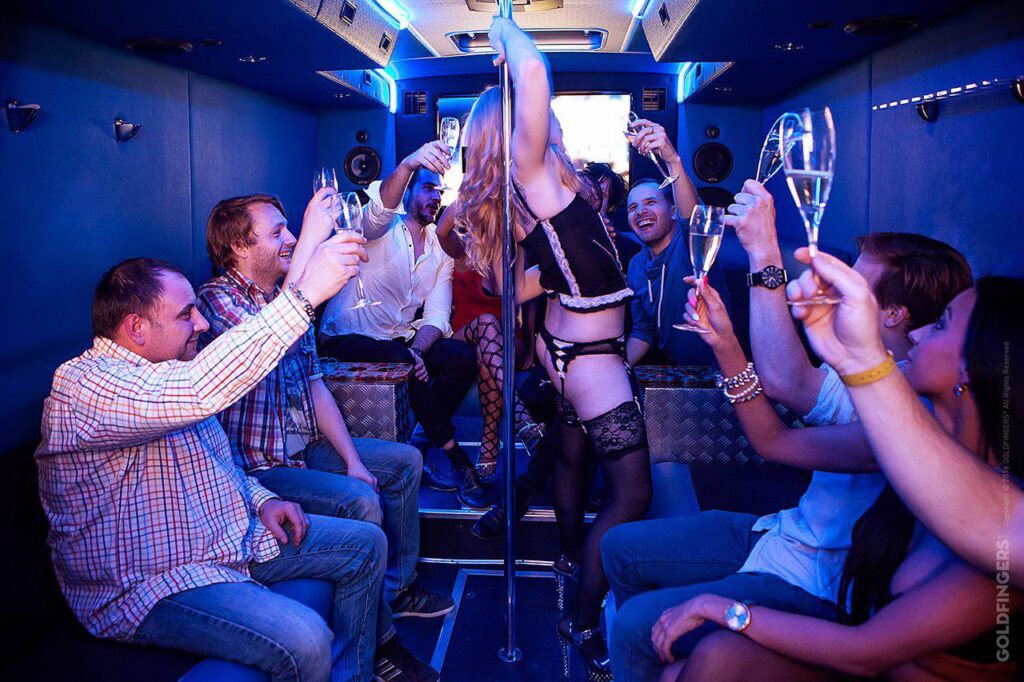 However, should you feel a bit peckish then go for the Steak & Tits adventure, a massive 3-course meal with drinks thrown in followed by a sublime Strip Show in private, of course, extra Strip artists can be added or the fantastic Big Bertha. This is a great full-on evening of entertainment whatever combination of events you end up booking. Booking with a specialized agency you always get Guides to keep you all entertained throughout and the organizer can relax and be part of the festivities without the worry of what's next as it is already set up with a complete service included. After a night out and a late morning breakfast then maybe to keep the momentum going a daytime activity or two is in order. One of the most exciting and high adrenaline activities is the AK 47 Kalashnikov Shooting, it is better to book this for after midday to get over the previous night's drinking session as live ammo is involved. There are several package deals you can choose from according to your budget and apart from the world-famous AK 47, you get to shoot Glocks, Uzis, pump-action shotguns, and even James Bond's favored pistol the Walther PPK among others, a totally exhilarating experience. If you prefer a driving experience then Go-Karting, Off-Roading, and Quad Biking are available to put a little competition into the day's events before freshening up for another evening of Stag Party fun. The Go-Karting is very competitive and all your lap times are recorded to see who are the best drivers as you register on the venue's database before starting. The Off-Road track is in the country-side and you pit your skills on a special track in the Ojcow National Park close to Krakow. The Quad Biking circuit is also used for Snowmobiling in the winter months.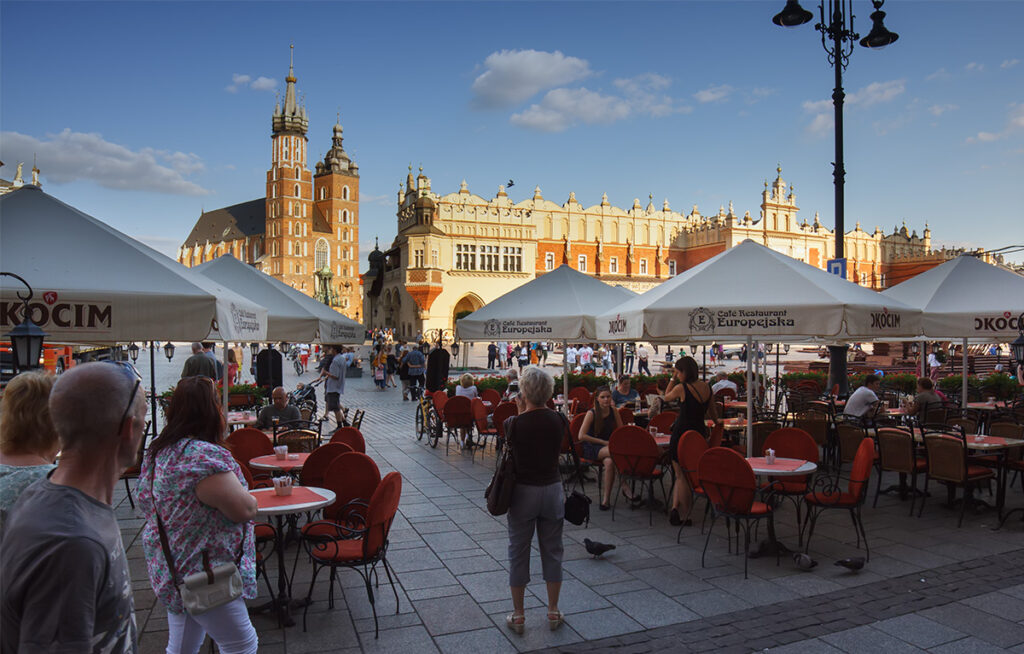 There are plenty of options to keep your Bachelor Party active day and night in Krakow and the above suggestions should help you plan your weekend well in advance.