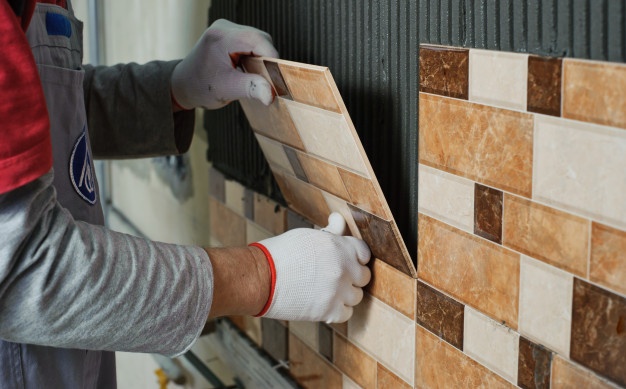 In the world of decoration, materials have always been a crucial element when starting to design a space. Not only do they serve to protect the structure from wear and tear, nor as a reference to the socio-economic level of the owners, but their usefulness goes beyond that, to a personal level, which ties the owner's personality into their taste and style. Thus, you can see a natural and wild touch in houses with wooden floors, while houses with polished concrete floors tend to convey neatness and order.
However, many times people have to sacrifice comfort for style or vice versa, this is because not all materials behave in the same way in all spaces nor do they cost the same. This is where brands such as Porcelanosa tiles come in, maintaining the quality of their products, innovating in new finishing and design techniques to satisfy the different aesthetic needs of their customers, with all the tiles benefits.
Tiles have a long tradition and use, but since the ancient Babylonian clay tiles, they have evolved considerably. Nowadays tiles are synonymous with comfort and cleanliness, as they are a waterproof, easy to clean, non-porous material that keeps the surfaces of the house, whether floors or walls, spotless without requiring a lot of work. This quality, in addition to its smooth surface and picturesque finish, has made it so popular in the modern world that it is now found in virtually every home.
However, the repetitive finish of traditional tiles can seem monotonous, which is why Porcelanosa takes this further by including a variety of finishes that resemble other materials.
Tile finishes: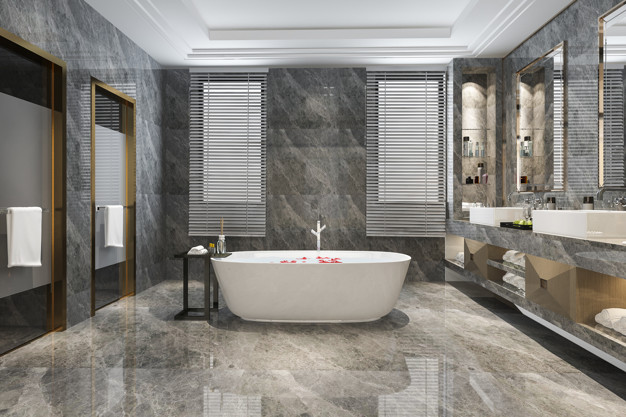 Concrete Effect: This finish with more than one hundred and seven models will allow you to give the illusion of concrete, especially attractive for areas outside the house. Its designs offer, from smooth surfaces to relief, monochrome colors, visual satisfaction for minimalists.
Patterned: Maximalist lovers love patterns and no wonder why, patterned tiles in a garden, or on the floor can bring a home to life. In general, they are the design choices of the most experienced interior designers.
Wood Effect: Wood is charming, and also very difficult to maintain. Anyone who desires a rustic style long for wood floors. The wood finish allows you to achieve the aesthetics of over twenty-eight different types of wood designs while maintaining the advantages of porcelain and ceramic tiles.
Marble Effect: Marble has always been the epitome of luxury and elegance, with its smooth surface, and diffuse, heterogeneous patterns.
Metallic Effect: If you are a lover of industrial style or technology and current trends, you will probably go for the metallic style, which balances elegance and modernity.
So how will you decide the type you want?
Here are some guidelines to help you out with your selection.
1. For which place you need the tiles?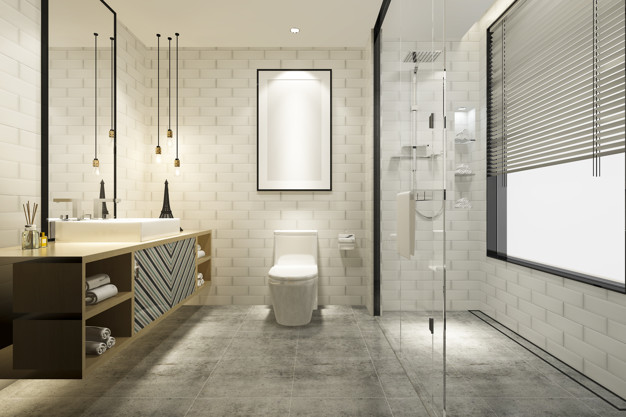 The first thing that you should consider is the place. The design, pattern, and texture of tiles vary with the place of placement. For example, the design of floor tiles is different from the ones that are for walls. However, certain varieties are suitable for both.
Furthermore, the design and pattern of tiles for the kitchen are different from the ones for bedrooms. Likewise, the color range for the washroom is different. Moreover, at certain places and portions, a matte look looks better. The impact of light also changes their overall look. So it is better to look at this aspect.
2. Selection of the right colors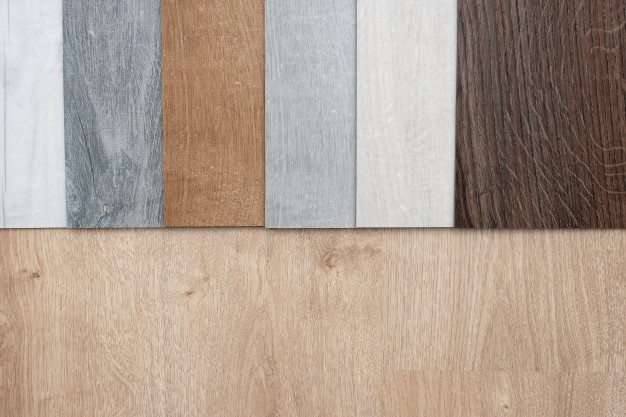 The color of the tiles completely changes the look of your room. But it might be difficult for you to select the shade. Here are a few tips for you;
If you have a small room, it is better to go with white and bright colors. They will make it look more spacious. However, bright colors will be difficult to clean.
Black, grey or darker colors are best for people who don't like cleaning. Or they might be too busy to do this every day. Darker shades don't get dirty easily and they also offer some drama in your life.
If you want a pleasing environment and want to feel relaxed in a place, go with cream. Or you might like beige or some natural colors. They are pleasing for the eyes.
Metallic tiles go well for a glamorous look. For example, for a place related to the fashion industry.
Grey tile shades also go well with bright colors, as they neutralize them.
Colored tile shades set the tone of your personal room.
3. Selection of the right size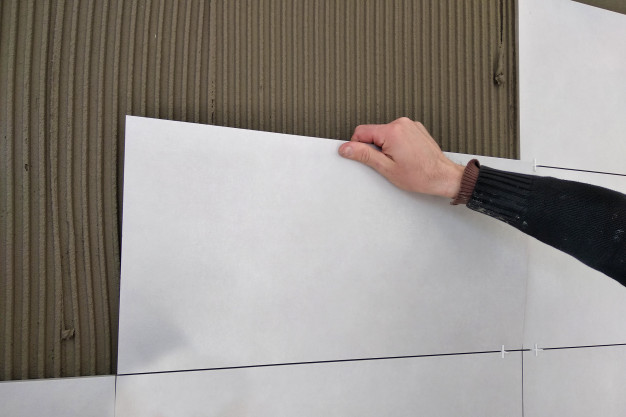 The scale and size of the tile change the overall look of your room. If you want to make your room look bigger and spacious, a bigger size will do. On the other hand, if you have a surface with some imperfections, you should consider a mosaic pattern.
A narrow space should have rectangular shape tile. They will make the room wider and spacious. Furthermore, rectangular shape also goes well with modern style homes. So they will also complement the style of your home.
4. The quality you want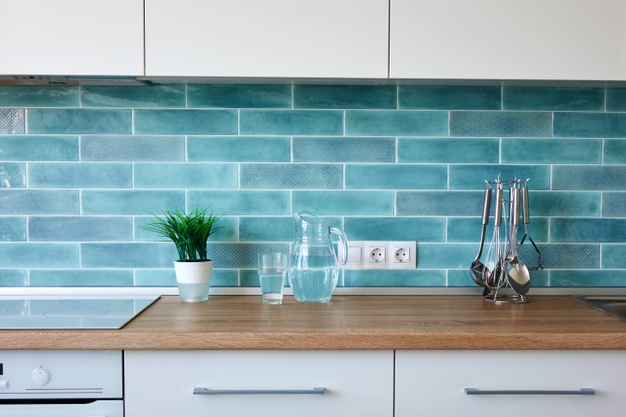 Every tile type has varying density and hardness. For example, if you choose porcelain type, they are harder and have high density and less porosity. Thus, these are suitable for homes with children. Because they are likely to throw things. So you need as much durability as possible. Moreover, they are best for high moisture areas like washrooms and kitchens.
Likewise, Ceramic tile types are best for places with low moisture content. They are suitable for the library or hallway or the living area of your home. They look nice but they might break easily if you throw something heavier on them.
To conclude
Whatever your preference, tiles have a variety of uses, from floors to bathrooms and kitchens. Being an element that is going to occupy so many parts of your home, it is best to give it the proper attention when choosing.