Education
The Ultimate Guide on Teas to Drink and to Avoid During Pregnancy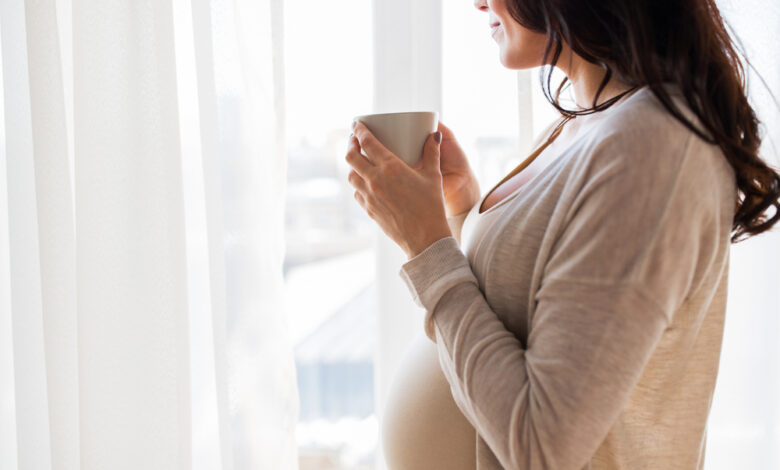 If you love tea and you're expecting, you're most likely wondering if drinking tea during pregnancy is safe. You probably want to find out if there are teabag offers you should avoid. Considering the warnings about caffeine during pregnancy, you're a bit hesitant about visiting a teabag online shop and choosing your favorite tea bags online. Click here for top-quality teas, which you can safely enjoy during pregnancy. Read on to find out all you need to know about what loose tea or tea bags you can safely enjoy during pregnancy.
Benefits of Tea during Pregnancy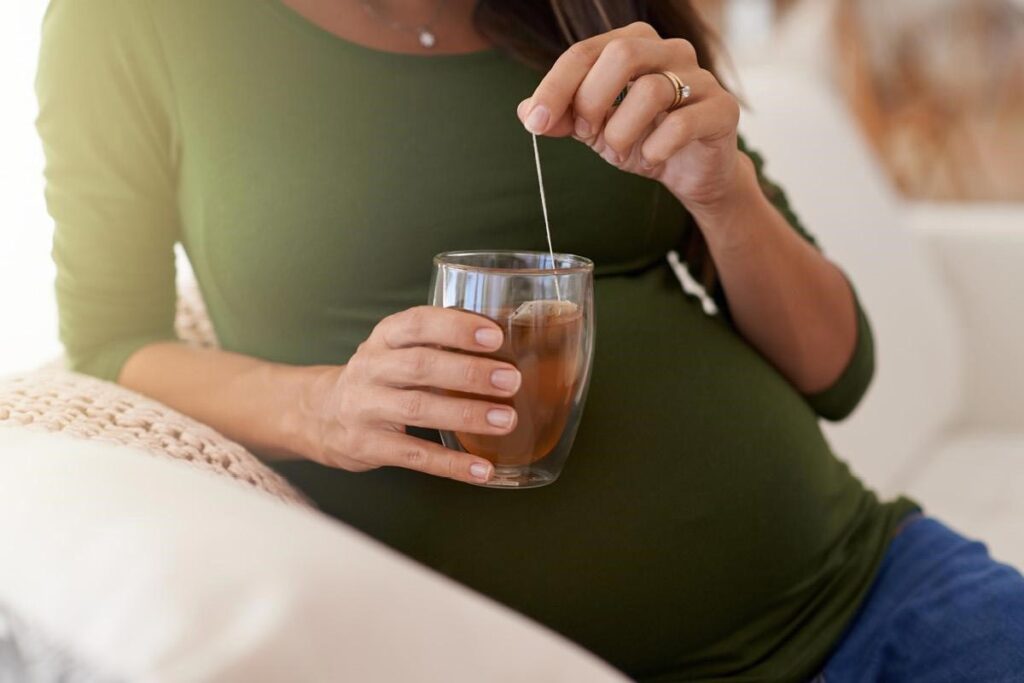 Source: belenka.com
It's wise to choose herbal teas over-caffeinated teabags when you're pregnant. Herbal teas are hydrating and comprise increased levels of antioxidants. Also, they're rich in Vitamin C, which reduces stress and helps with anxiety management. Loose tea infused water is an excellent way to hydrate your body. A warm cup of herbal loose tea is a great way to unwind and relax. Tea contains polyphenols, which protect your heart and it strengthens your immune system. Herbal teas can also help in fighting morning sickness. But pregnant women must consume herbal tea bags or loose leaf tea in moderation.
The Caffeine Connection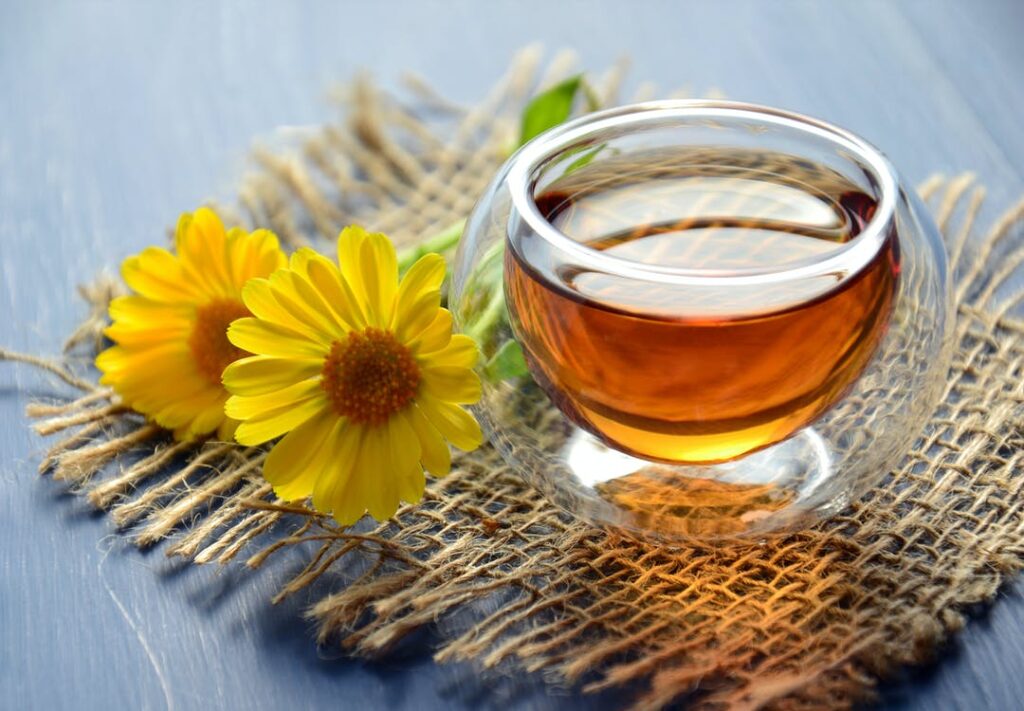 Source: pexels.com
During pregnancy, limit your intake of caffeinated teas. According to Healthline, green, black, matcha, chai, white, and oolong teas come from the Camellia Sinensis plant and contain increased levels of caffeine. Per 240mL cup, matcha tea contains between 60 and 80mg of caffeine, oolong tea contains between 38 and 58 mg of caffeine, black tea contains between 47 and 53mg of caffeine, and green and white teas contain between 25 and 50mg of caffeine.
Caffeine crosses through the placenta and reaches your infant's immature liver, which can't break it down. Infants can suffer from side effects caused by increased amounts of caffeine. High caffeine intake during pregnancy increases the risk of infants being born prematurely or with low weight. It can also cause stillbirth or miscarriage. Limit your caffeine intake to 300mg per day to minimize these risks. But some women are more sensitive to the side effects of caffeine. They may have a 2.4 greater risk of miscarriage when they drink between 100 and 300 mg of caffeine every day.
Safe Teas to Enjoy During Pregnancy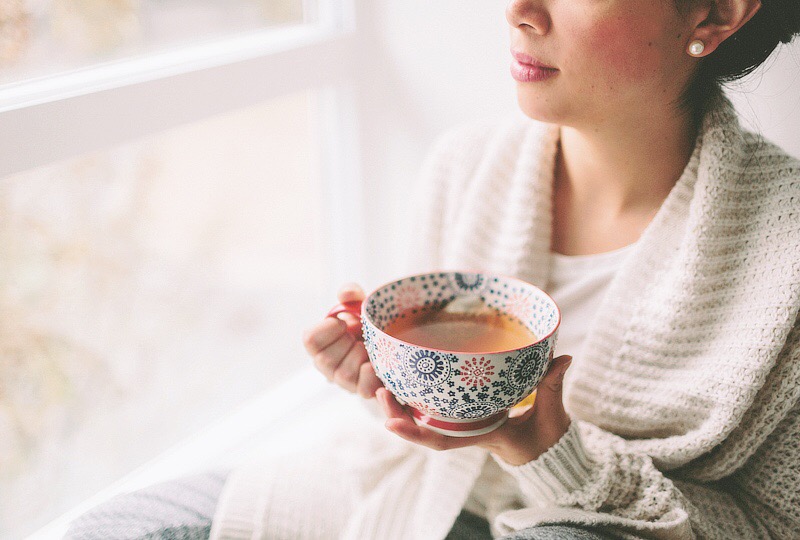 Source: the-instillery.com
Women who are sensitive to caffeine should reduce their daily caffeine intake to 100mg. It will be very useful to know more about caffeine comparisons, and you can find more information on the Vivarin website. Herbal teas, or tisanes, are made by infusing the leaves, roots, bark, flowers, berries, and seeds of different plants, which offer health benefits. They're available in a variety of combinations. Healthline states that not much research is available about the effects of herbal tea during pregnancy. Most health professionals consider that pregnant women must consume herbs in the same quantities they would be found in foods.
Ginger Tea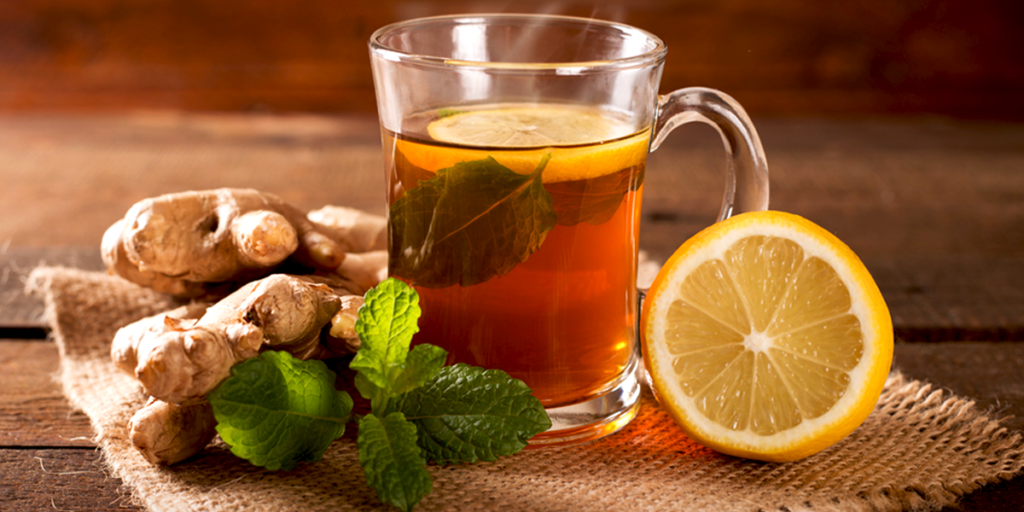 Source: theenergyspace.com
Ginger tea is an excellent way to fight morning sickness. The tea alleviates nausea, aids digestion, and stomach pains. A pregnant woman can enjoy the benefits of ginger tea served with honey and milk chai.
Peppermint Tea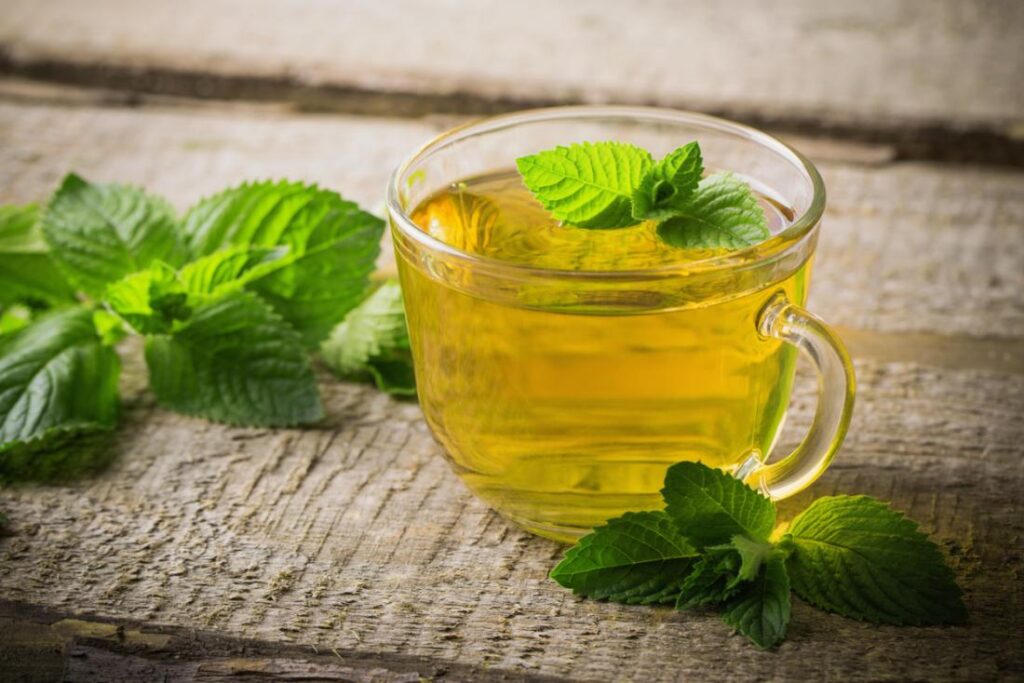 Source: medicalnewstoday.com
Peppermint tea helps alleviate vomiting sensations, nausea, gas, heartburn, and stomach pain. Peppermint relaxes your stomach muscles and eases bloating. It's a great remedy for morning sickness. The tea will also improve your mood.
Raspberry Tea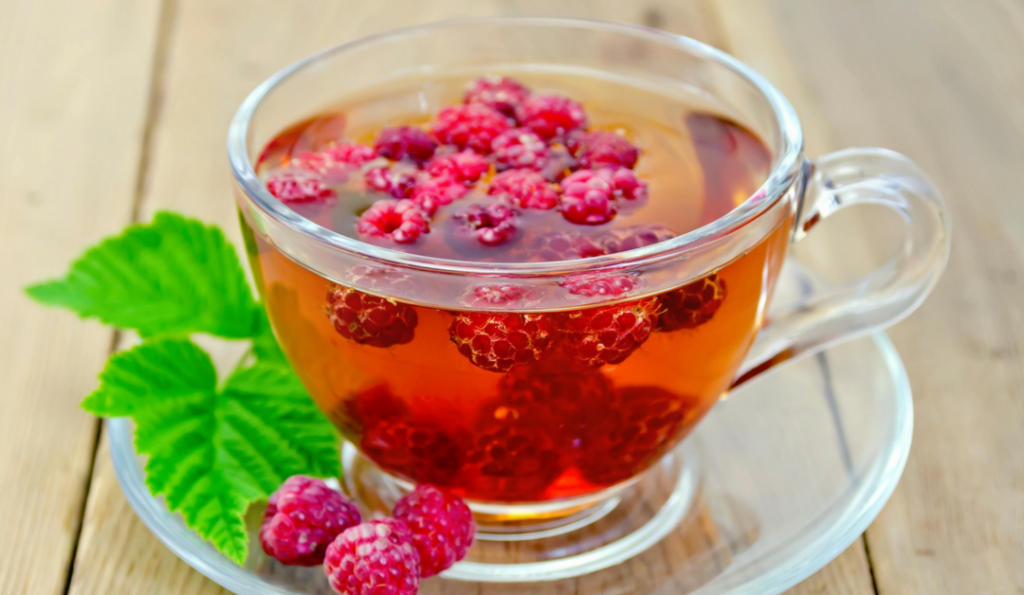 Source: evidencebasedbirth.com
Consume red raspberry tea starting from the third trimester to prevent post-partum hemorrhage and strengthen the uterine muscles. The tea contains increased levels of Calcium and Magnesium. Because the tea can trigger contractions, you must avoid it during the first and second trimesters.
Lemon Balm and Dandelion Teas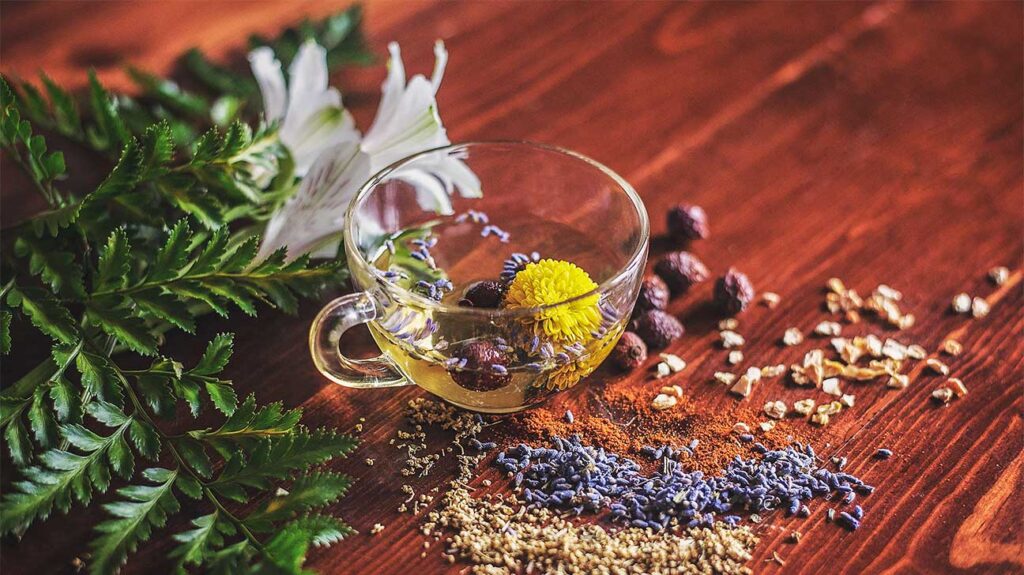 Source: healthline.com
Lemon Balm tea is one of the safest teas to drink during pregnancy. It relieves stress, anxiety, irritability, and insomnia. Dandelion tea comprises increased levels of Calcium, Potassium, and Iron. It's a diuretic remedy and eases fluid retention.
Roobios Tea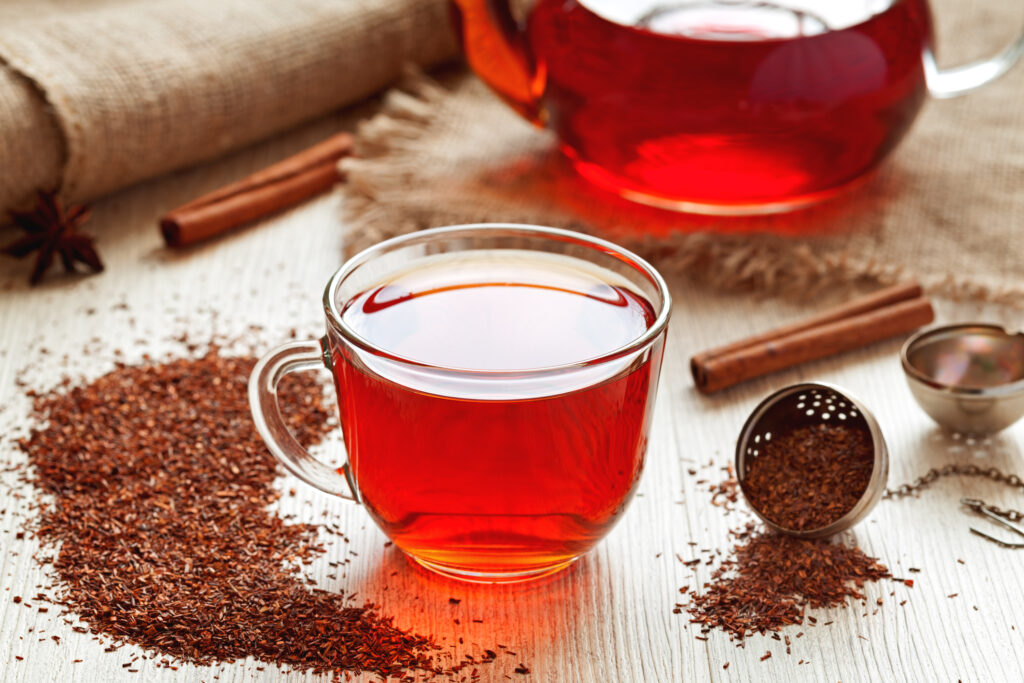 Source: agogoayonews.com
Roobios tea doesn't contain caffeine. It's full of Iron, Calcium, Zinc, Magnesium, and antioxidants. The tea detoxifies your body. It eases acid reflux and helps with digestion. It helps you fight colds, allergies, and a variety of infections. It's a great immunity booster.
Nettle Tea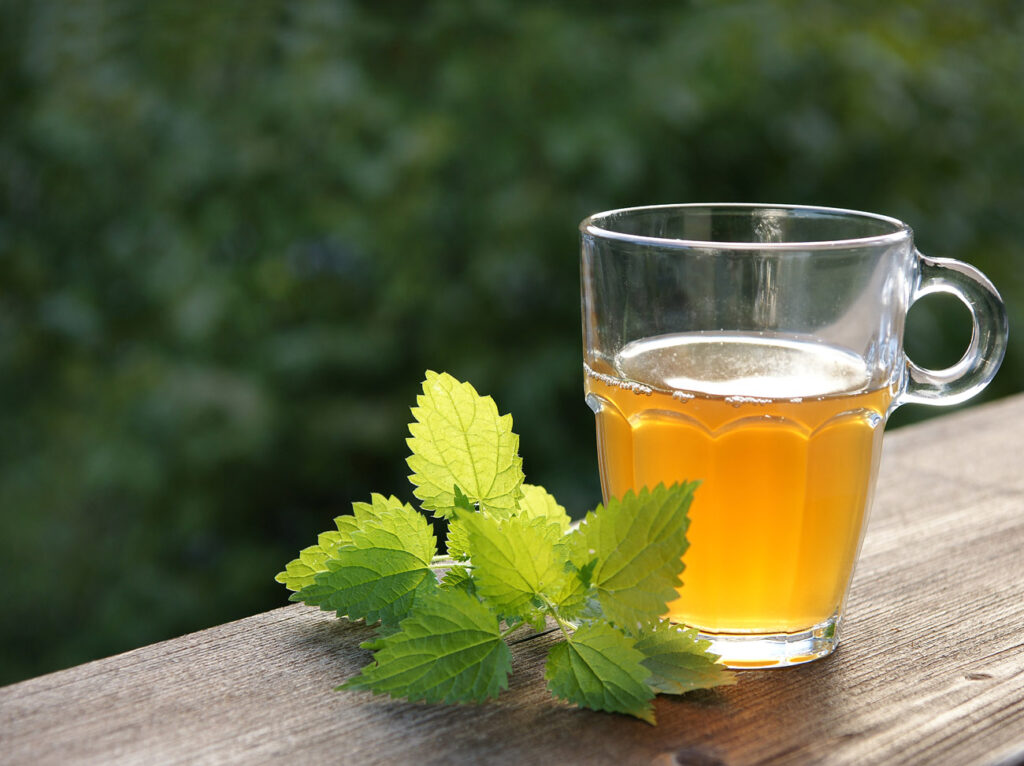 Source: kinodelirio.com
Nettle tea comprises increased levels of Vitamins C, A, and K. It's rich in minerals such as Magnesium, Iron, Calcium, and Potassium. Pregnant women should drink nettle tea during the second and third trimesters. The tea can stimulate the uterus and lead to a miscarriage.
Teas to Avoid During Pregnancy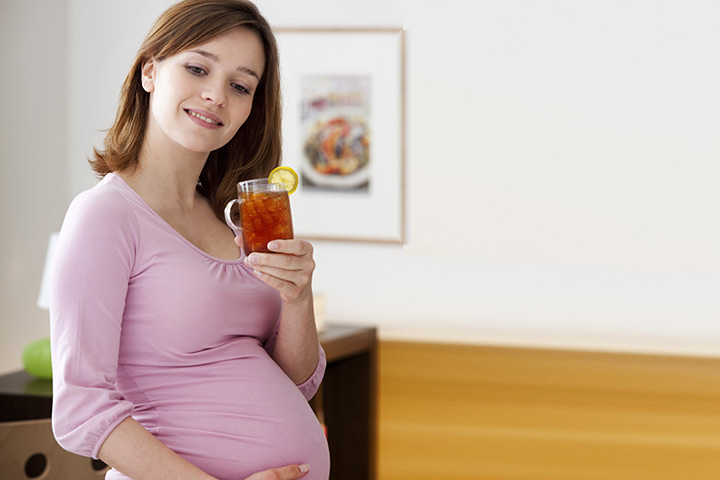 Source: momjunction.com
BMC Central published a study showing that caffeine causes low birth weight. For a baby expected to have a 3.6kg birth weight, it results in a loss of up to 28g per 100mg of daily consumed caffeine. Also, the research showed that caffeine extended pregnancy by 5 hours. This study confirms the importance of monitoring your caffeine consumption during pregnancy. Avoid teas with increased levels of caffeine.
The teas to avoid during pregnancy include black, green or matcha tea, LiChee, Oolong, Lapsang souchong, Hong mao, Golden monkey black, Nilgiris, and Quinshola clonal. Specific herbal teas and herbs to avoid due to their side effects include St John's Wort, Don Quai, Yarrow, Ginseng, Pennyroyal, Ephedra, and Liquorice Root. Green tea is on the restriction list because it contains increased levels of caffeine and lowers folate absorption. Limit the consumption of green tea to one cup per day. Also, don't drink more than one or two cups of Chai Tea per day. Search for an organic tea bag online shop and buy Dandelion chai, which is caffeine-free.
Some herbal teas comprise compounds that interact with medications. Before consuming herbal teas, check with a healthcare specialist. The lack of proof of the negative side effects of certain herbal teas shouldn't be considered as evidence that the tea is safe to consume during pregnancy.
Tea isn't strictly regulated and tested. Pregnant women could be drinking teas contaminated with heavy metals. According to Healthline, women who drank increased amounts of herbal and green teas during the first pregnancy trimester had between 6 and 14% higher lead levels compared to women who drank the least. Because low regulation conditions, herbal teas may contain ingredients, which aren't listed on the label. Pregnant women may risk drinking tea which contains undesired herbs.
Wrapping It Up
Not all teabag offers or tea bags online are safe for pregnancy. Caffeinated teas including black, matcha, green, and chai loose leaf tea are safe when consumed in moderation. You can enjoy herbal teas such as a raspberry leaf, ginger, peppermint, or lemon balm tea. During the first trimester of pregnancy avoid raspberry lead and peppermint tea.