Home
3 Ways to Use Mirrors in Your Bedroom Decor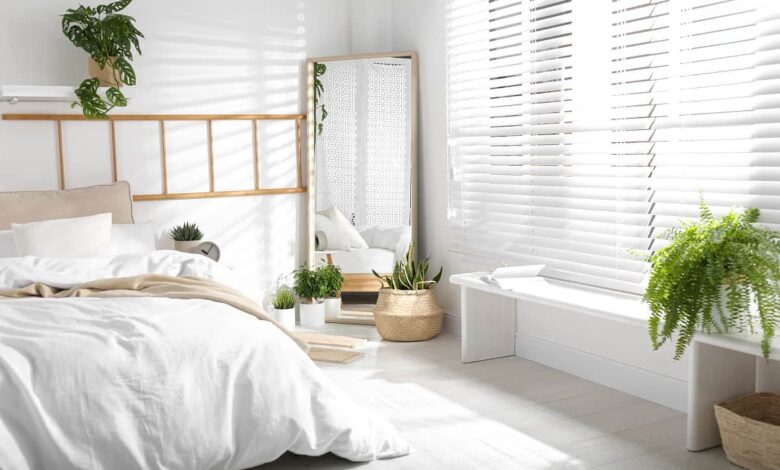 Mirrors can serve multiple purposes in the bedroom—from providing extra light during those dark winter months to creating an illusion of a larger space. Sometimes, we might even use mirrors to check ourselves as we prepare for the day. But did you know that mirrors can also be used as a decorative element in your bedroom? Here are three ways to use mirrors in your bedroom decor:
1. Mirror as an Accent Wall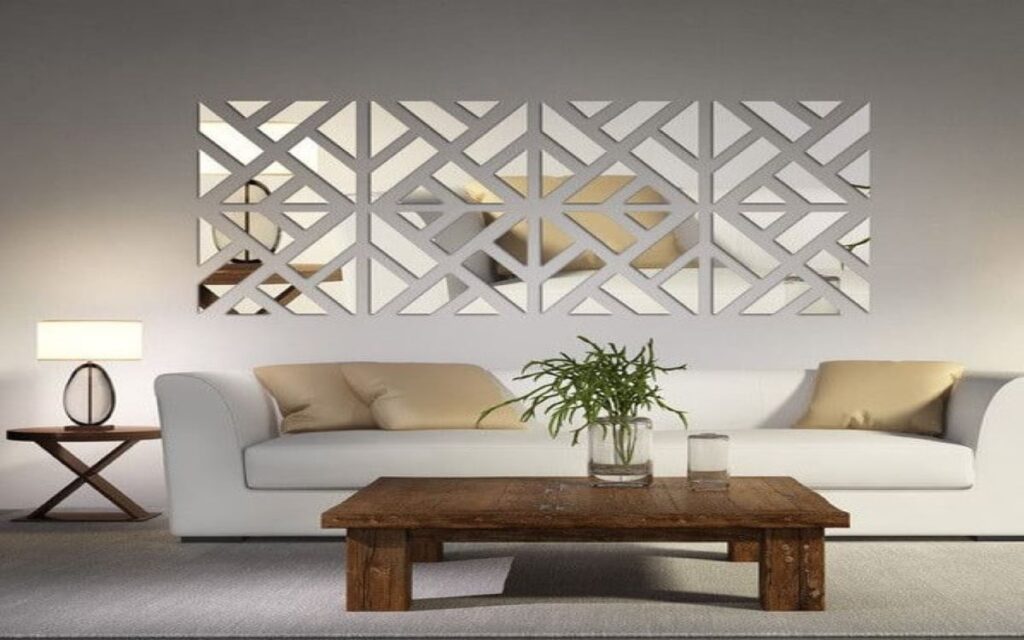 Yes! You read that right. They can be used as an accent wall in your bedroom, transforming the look of the space. In most cases, you should place it behind your bed—it will add a bit of drama and glamour to the room. If you're feeling daring, you can even opt for a curved or round mirrored wall!
Here are some of the advantages of using it as an accent wall in your bedroom:
It can create the illusion of a larger space.
They reflect light and make your room brighter.
It adds sophistication and glamour to any room.
They can be used to hide flaws and blemishes on your walls.
You can use them to create a focal point in your bedroom.
They can be used to show off artwork and collectibles.
If you're looking for an easy way to add some interest and dimension to your bedroom instantly, consider investing in a large mirror for your accent wall.
Here are some tips to consider when shopping for your accent wall:
Pay attention to the size and shape.
Consider the type of frame you want.
Opt for a reflective material if you want more light in your space.
Choose a mirrored finish that matches your other bedroom décor.
Look for something with exciting details, such as beveled edges or decorative accents.
Using mirrors can bring out the best in your bedroom decor—and it's an easy way to transform any space instantly!
2. Hang Mirrors Above Nightstands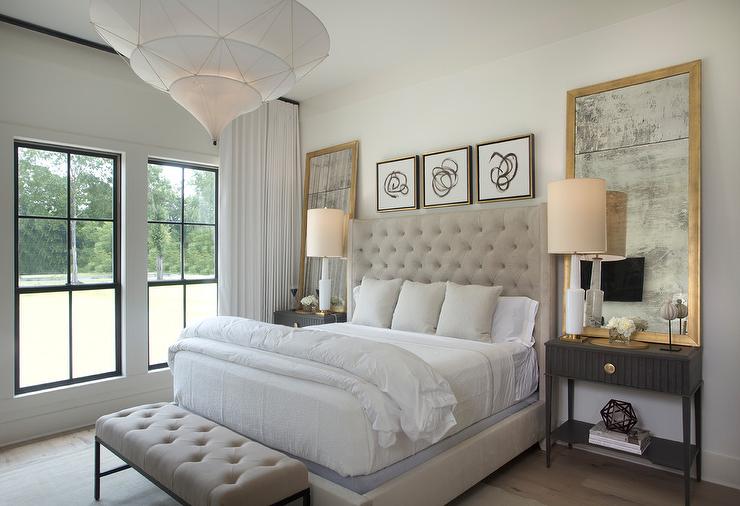 A great way to use them in your bedroom is to hang two large pieces above your nightstands. This will create a balanced look and give the illusion of symmetry in the room. It will also reflect light and brighten up any corner.
Here are some tips to consider when hanging mirrors above your nightstands:
Choose the right size and shape for your space.
Hang them at the same height to look balanced and symmetrical.
Ensure that the nightstands are wide enough to accommodate without overwhelming them.
Make sure you hang them securely, so they don't slip or move.
Choose one with exciting details or frames that complement your bedroom décor.
Hanging them above your nightstands is a great way to instantly add style and elegance to your bedroom. Plus, it's an easy way to brighten up any corner!
If you're like us, you want to make the most of every inch of space in your bedroom. We recommend hanging a long, narrow one above your nightstands. This will maximize the amount of light entering the room and make it feel larger.
You can always accessorize this look with scented candles, fairy lights, or wall art to create the perfect bedroom retreat.
3. Use Mirrors for Your Walk-In Closet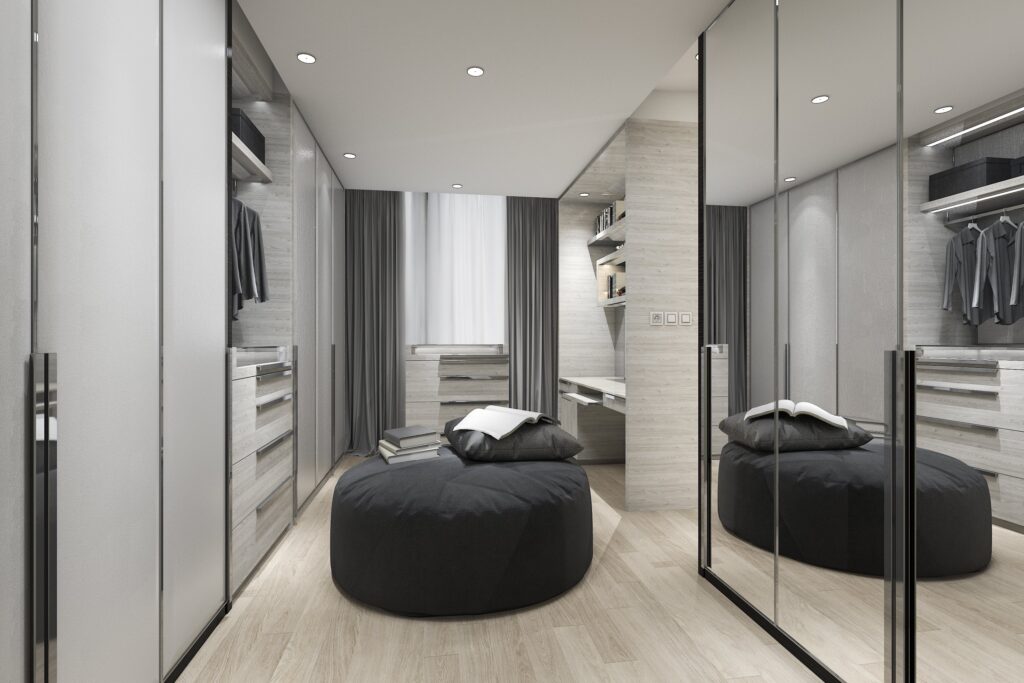 If you have a walk-in closet, mirrors are an absolute must. It will make the space larger and brighter while providing an ideal spot for trying on outfits or jewelry. Some celebrities do this, but you don't have to be a celebrity to enjoy the benefits of having them in your closet.
Here are some tips for using it in your walk-in closet:
Place a large one at the back of your closet so you can see the entire length of your outfit from head to toe.
Hang a full-length on your closet door to make it easier to try on clothes.
Look for decorative ones that match your existing décor and style.
If you want more light in the space, opt for mirrored tiles or large reflective panels instead of traditional ones.
Consider adding some mood lighting to make the space feel more inviting.
Add a few accessories like picture frames or jewelry boxes for added decoration.
Using them in your walk-in closet is an easy way to instantly make it feel larger, brighter, and more luxurious. A good mirror reflects your personal style and gives you the perfect spot to try on your clothes, jewelries, or accessories. Plus, it will make getting ready in the morning much more enjoyable!
Remember to choose functional and decorative pieces when shopping for mirrors for your walk-in closet. The right one can add a touch of glamor and luxury to the space while also making it more practical and convenient. If you're looking for mirror pros, Gatsby Glass is an excellent source with a wide selection of options to suit any style and budget.
Elevate Your Bedroom with Mirrored Furniture and Decor
Mirrored furniture isn't just a passing trend—it's a design choice that brings light, elegance, and spaciousness into your bedroom. How, you ask? These reflective pieces capture and distribute natural and artificial light, creating an illusion of a larger, brighter space.
Take, for example, glass mirrors on nightstands flanking your bed. Not only do they bolster the room's symmetry, but they also offer functional space for nighttime essentials. If you've been looking to amplify your room's style factor, a mirrored dresser or vanity table might just be your answer. Practicality meets sophistication here, providing you with storage while elevating the room's ambiance.
However, it's not just about large furniture pieces. Small mirrored touches matter too. Think of mirrored wardrobe doors, which give an impression of depth, making your room seem more expansive. Or consider hanging artwork in mirrored frames, or opting for decorative mirrors, which act as stunning wall decor. Even minute mirrored accents, like trays or candle holders, can catch the eye and intensify light play.
In essence, mirrored furniture and decor do more than serve their primary functions. They harmoniously blend practicality with luxury, ensuring your bedroom isn't just a place to rest—it's a space to revel in.
FAQs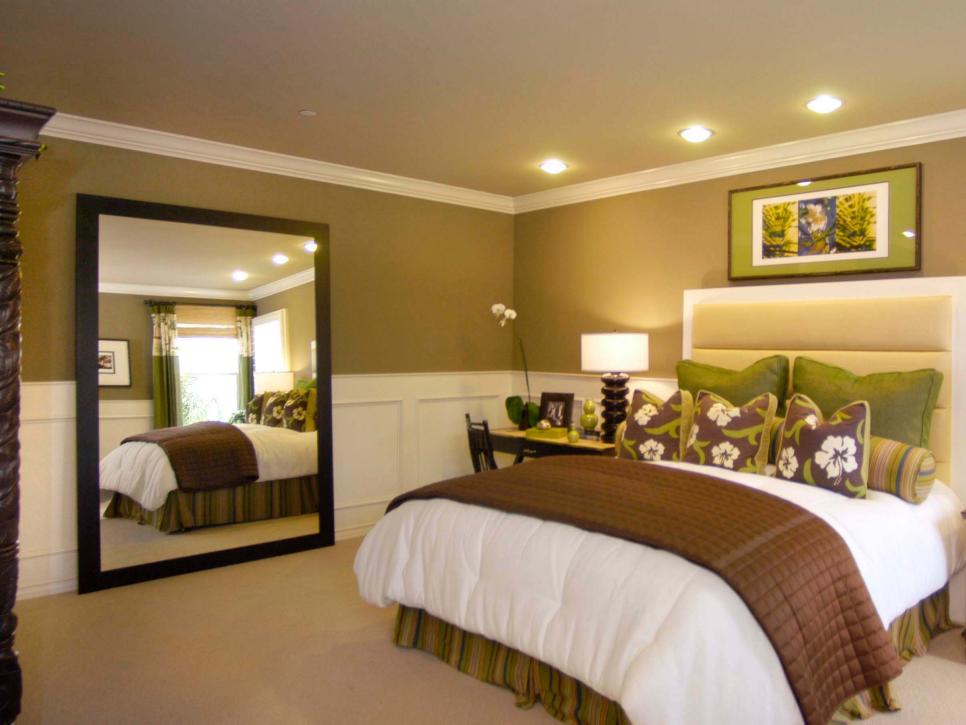 Q: How much do they usually cost?
A: The cost will depend on the size, shape, and type of material. Generally speaking, they range in price from less than $100 to more than $1,000.
Q: How can I ensure that they are appropriately hung?
A: When hanging mirrors for your bedroom decor, it's essential to make sure that you use the correct hardware and anchors for the type of wall material. You should also ensure that you measure carefully before drilling holes or attaching any screws.
Q: What type is best for my bedroom?
A: The type you choose will depend on your style and the bedroom's décor. Look for pieces with interesting frames or materials that will complement the other elements in the space. You can also opt for multiple mirrors to create a more dynamic look.
Q: How can I make my closet feel larger?
A: Hanging them is an easy and effective way to instantly make any room, especially closets, feel larger and brighter. Look for full-length or mirrored tiles to maximize the light in the space. You can also add mood lighting and accessories to make it more inviting.
Using mirrors throughout your bedroom decor is an easy way to instantly elevate your style and create a more spacious, luxurious atmosphere. With these tips in mind, you'll be able to find the perfect mirrors for each room and create a unique look that reflects your style.
Happy decorating!