Home
Making Your Home a Head-turner Through Lighting this Holiday Season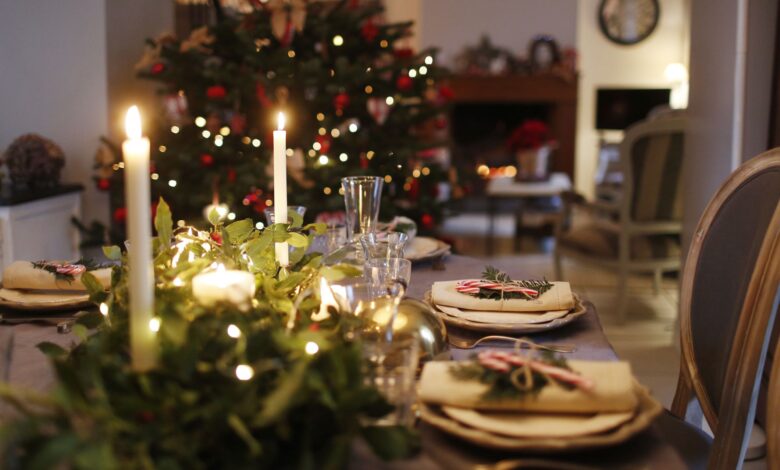 It's the most wonderful time of the year, and there's no better way to get into the holiday spirit than by sprucing up your home with some festive lighting. What could be more appropriate? There are a lot of different ways you can decorate your home for the holiday season, ranging from wreaths and garlands to lights and ornaments. During the upcoming holiday season, we will discuss some helpful hints for creating an eye-catching display through the use of lighting in this blog post!
Celebrating the Holidays with Lights
The holiday season is the ideal time to let your creative side shine through! There is a wide variety of choices available to you whether you are decorating the inside or the outside of your home and a vast variety of options to choose from when it comes to lighting up your home for the holiday season, including traditional Christmas lights, laser lights, icicle lights, and many more.
Types of Light Fixtures to Use
#1. String Lights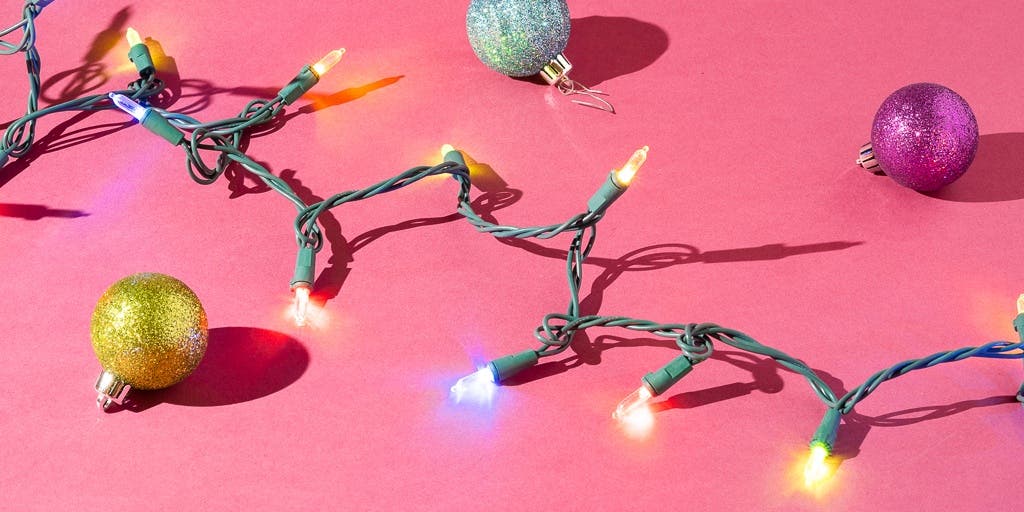 String lights are a popular choice for decorating during the holiday season. Whether hanging them from your ceiling or wrapping them around columns and furniture, string lights create an illuminated effect that will turn heads.
#2. Spotlights
Spotlights are another great way to light up a room for the holidays. You can point them in any direction to create a dramatic effect and draw people's attention to specific features of your home. Be sure to use warm-colored bulbs for a softer, more festive look.
#3. Projectors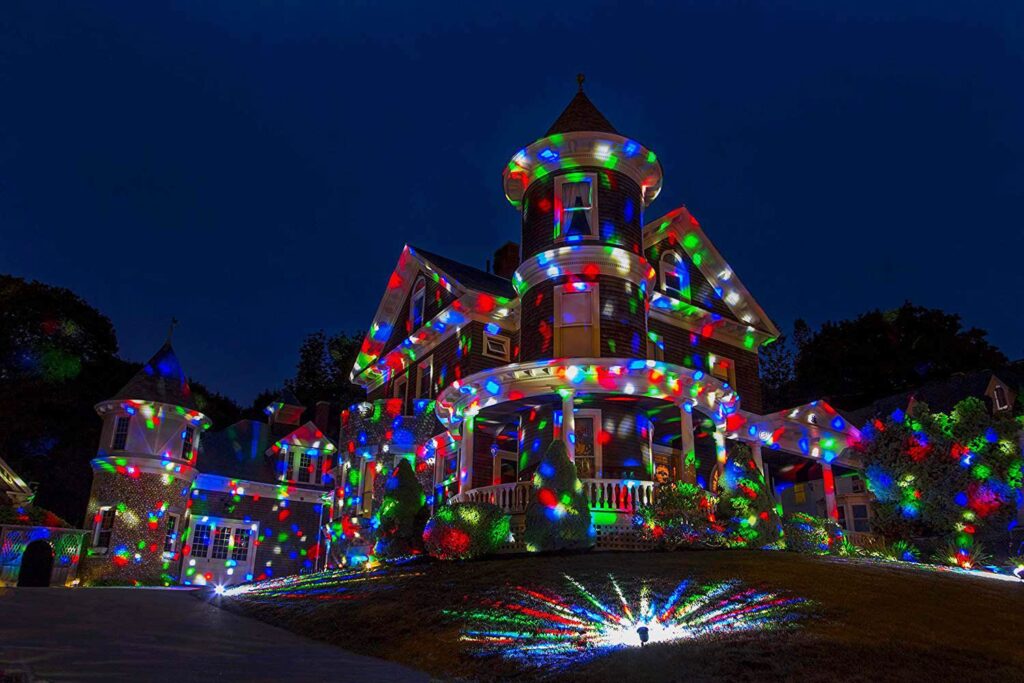 Projectors are a fun way to add sparkle and life to your holiday display! Projectors can bring any area to life with a wide range of designs, from snowflakes to stars or even faces. You can also choose colors for the projections and use them to create unique effects.
#4. Candles
Candles are a classic way to add atmosphere and light to your home. Whether you choose scented or unscented tea lights or pillar candles – the possibilities are endless! Place them on windowsills, doorways, and other areas of your home for a warm, inviting glow.
#5. Lighted Garlands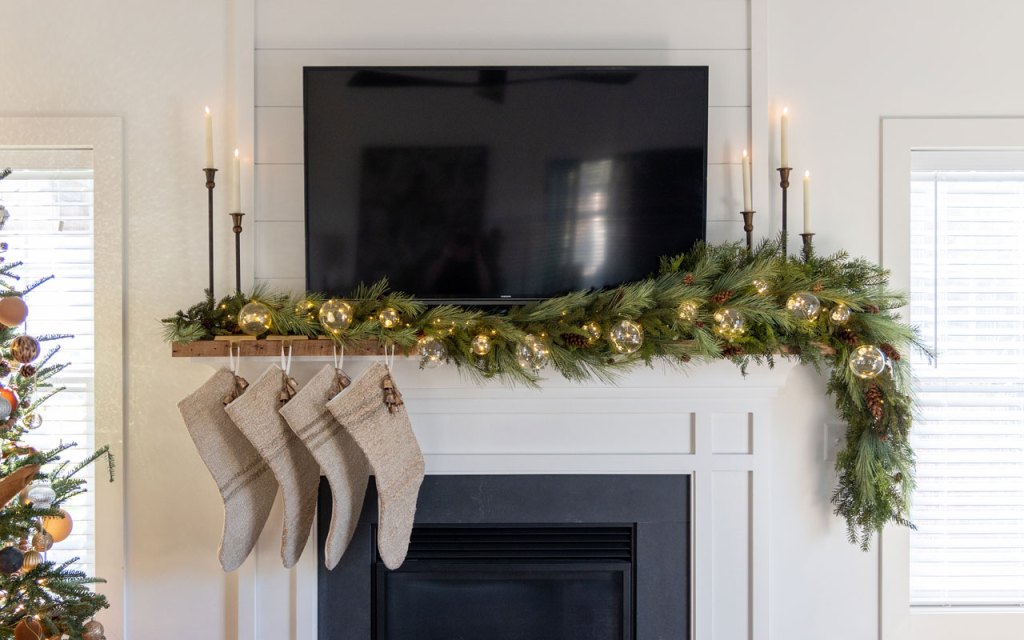 Lighted garlands are one of the easiest ways to make a statement with your holiday lighting. You can drape them over furniture, hang them from doorways, or use them as stairs decorations – these lighted garlands will turn heads!
Tips for Making Your Home a Head-Turner
Here are some tips to help you make your home a head-turner through lighting this holiday season:
#1. Think Outside of the Box
Don't just stick to traditional holiday decorations. Instead, get creative with your lighting by using unique and interesting light fixtures or decorations. Also, consider playing around with different colors and patterns for a more modern look.
#2. Embrace Nature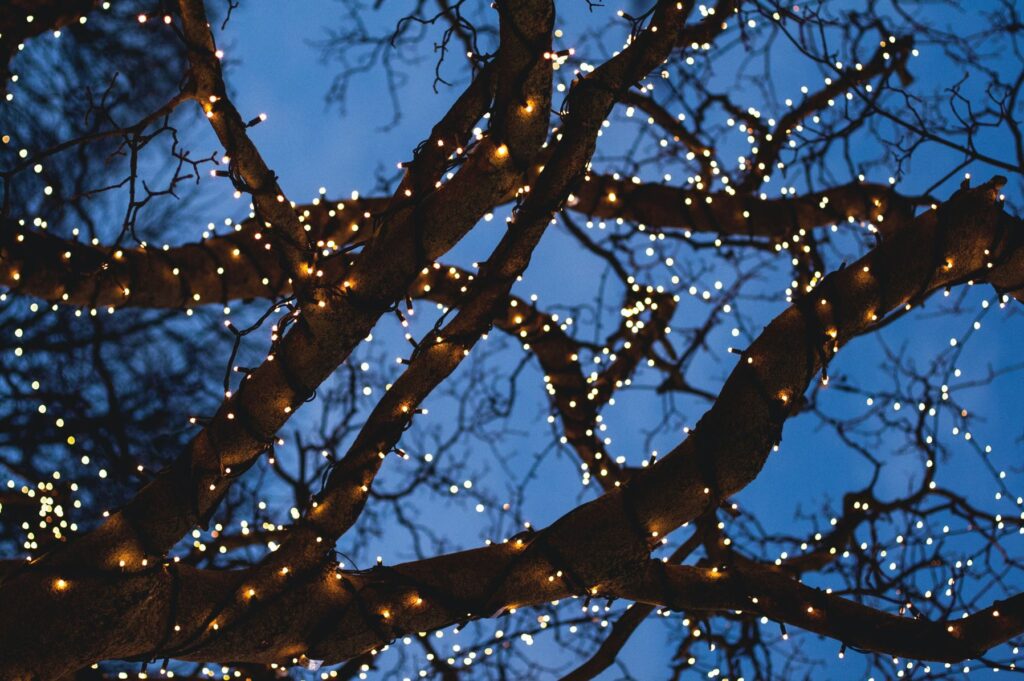 Why not embrace nature if you want to create a festive atmosphere outside your home? You can use garlands and wreaths or hang lights on trees and bushes. This will help create an inviting and eye-catching display that will surely be the town's talk!
#3. Don't Forget the Details
The little details can often make a big difference. Consider adding ornaments, bows, and other decorations to your display for an extra pop of color. You could also use candles or lanterns to create a cozy and warm atmosphere in your home.
#4. Aim for Balance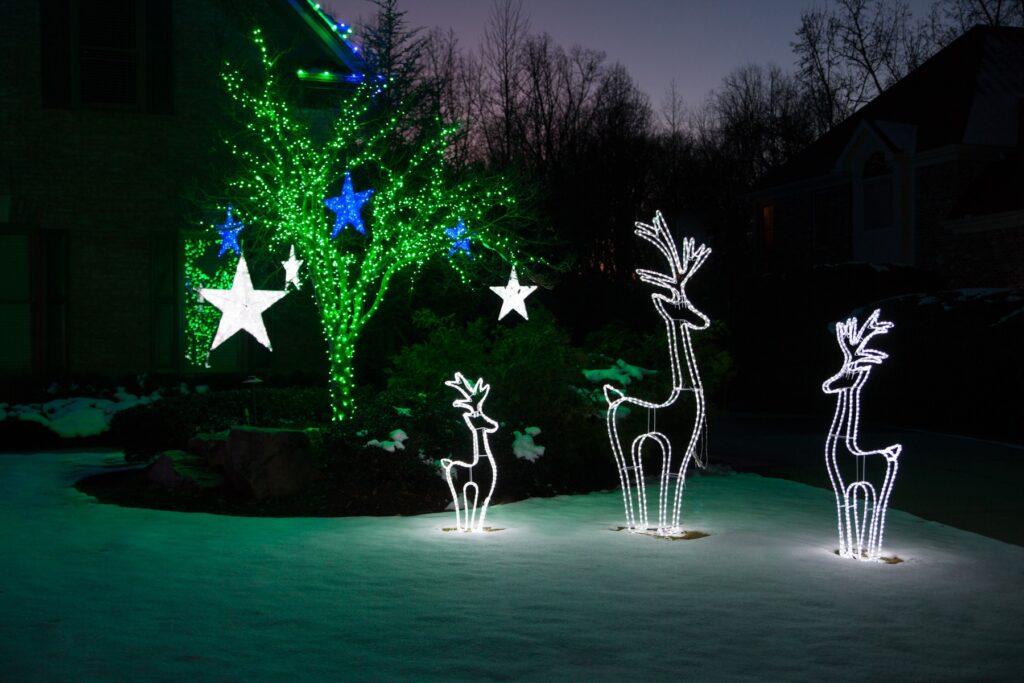 When it comes to lighting, balance is key. Please don't overdo it with too many lights, as this can be overwhelming. Instead, opt for strategically placing lights and decorations that create a beautiful and harmonious display.
#5. Stay Safe
Lastly, make sure to stay safe when using holiday lighting. Make sure all lights are securely fastened and check for any frayed wiring or broken bulbs that could be a fire hazard.
These are just a few tips for making your home a head-turner through lighting this holiday season. From traditional to unique and modern displays, there are plenty of ways to light up your home this season. So go ahead and get creative – and have a wonderful holiday season!
If you need more confidence to install lights on your own, feel free to seek assistance from professionals such as Blingle! With their professional services, they will help you create a stunning and festive display that is sure to turn heads this holiday season.
Benefits of a Good Lighting During the Holiday Season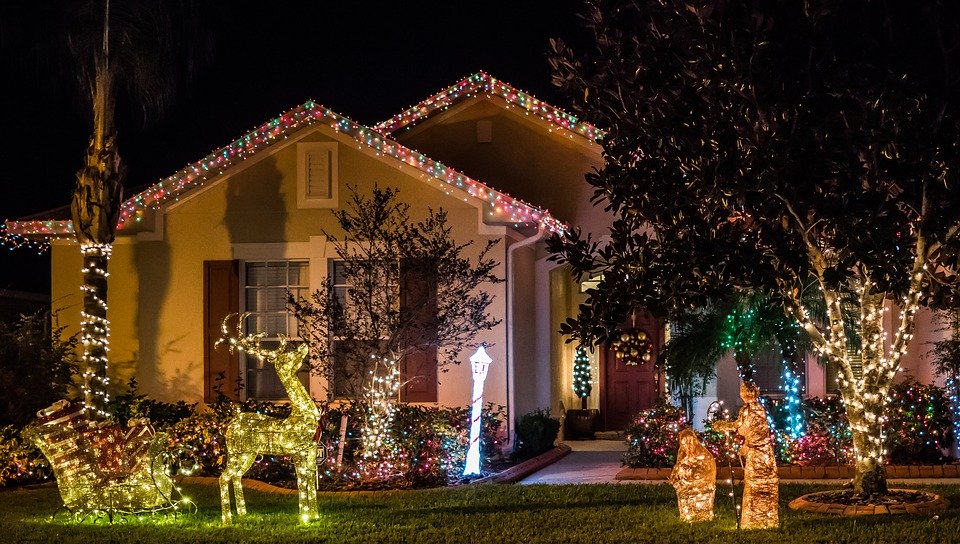 A good display during the holiday season has numerous benefits. Not only does it create a festive atmosphere, but it can also:
#1. Enhance the Look of Your Home
By adding a festive light display to your home, you can instantly enhance its overall look and make it stand out. This is especially helpful if you're trying to sell your home or want to spruce it up for holiday entertaining.
#2. Create an Inviting Atmosphere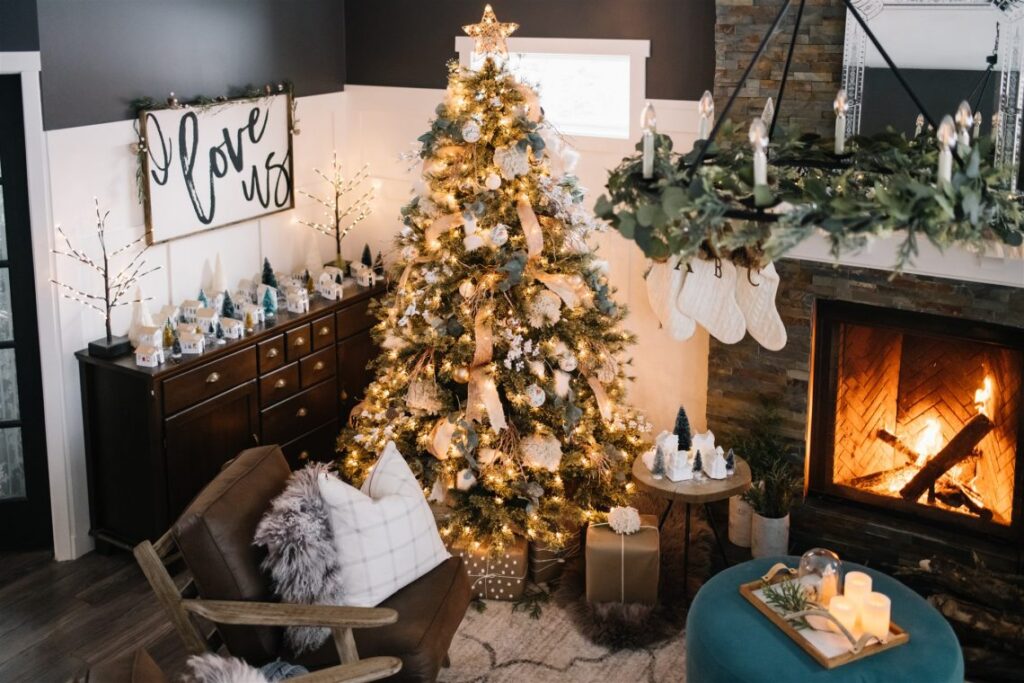 The right light can help create a warm and inviting atmosphere for family and friends. Not only that, but it can help make the holiday season a little more special by creating a cheerful environment to celebrate.
#3. Increase Curb Appeal
Good lighting can be a great way to increase the curb appeal of your home. Not only does it make your home look more inviting, but it can also help you attract potential buyers if you're in the market to sell.
#4. Save Energy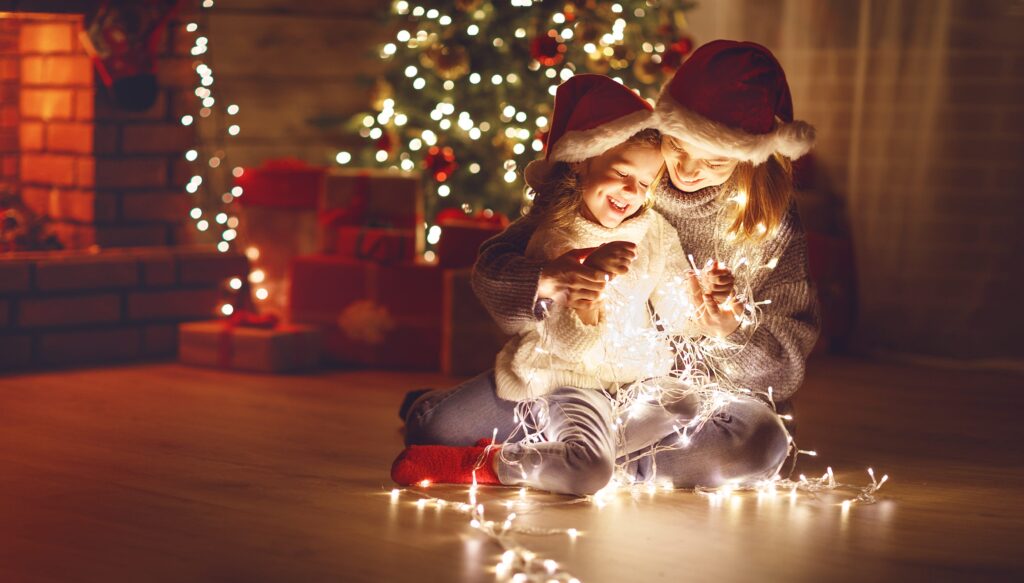 Using LED lights and solar lights not only looks good but can also help you save on energy costs. These types of lights are more efficient than traditional holiday lighting, so they're a great way to help you save money while giving your home some extra sparkle this season.
#5. Increase Security
Finally, it can also help increase security around your home. By making sure all outdoor areas are well-lit, you'll be less likely to attract unwanted guests and more likely to deter potential intruders.
Final Thoughts
You can make your home the talk of the neighbourhood this holiday season by giving these suggestions a try and putting your focus on the lighting. You are able to create a merry display that will undoubtedly become the centre of attention with just a few straightforward adjustments. Put your decorating skills to the test and get started preparing your home for the upcoming holiday season!