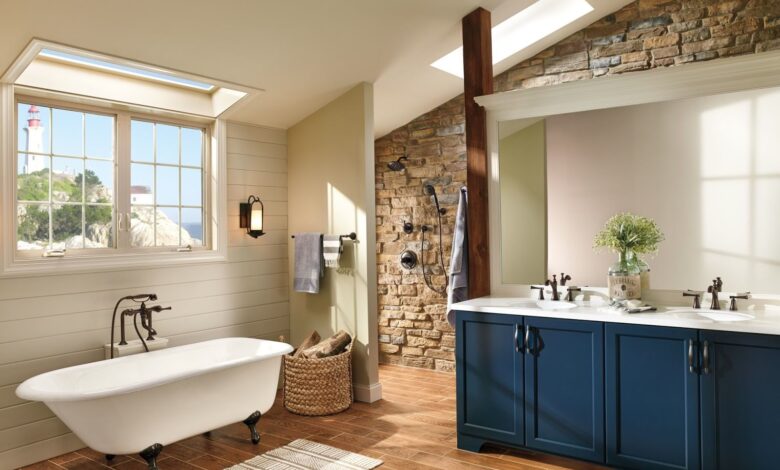 Bathrooms have evolved, and today some come equipped with additional luxury like a sauna. Studies link bathing to mental wellness, giving you more reasons to pay attention to your bath space. Over the years, interior designers and established contractors have perfected the art of transforming the once all-white cubes into appealing spaces. It is now common to hear people mention bathrooms as their favorite spaces in the home.
Natural stone is a notable inclusion in the exciting bathroom trends in the interior design world. Besides the beauty, the products are timeless and make your spaces durable.
Non-slip flooring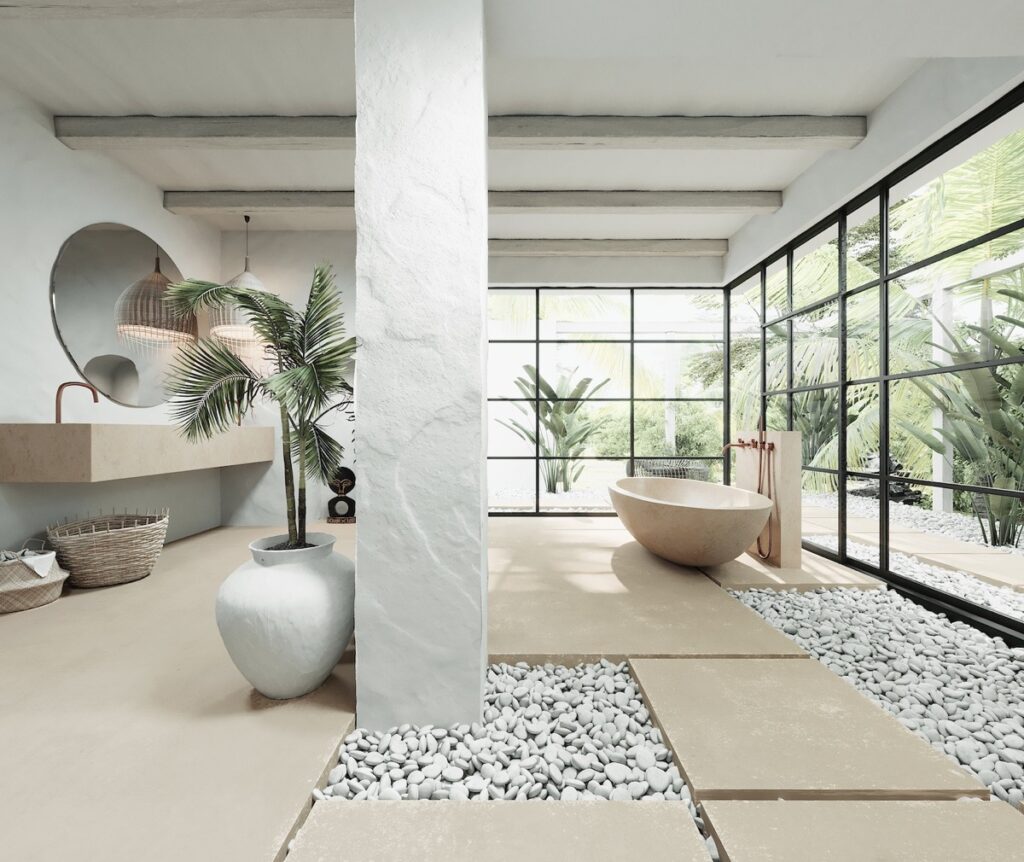 Many homeowners select their flooring styles based on appearance and decoration. However, in choosing a flooring material for your bathroom, efficiency and safety play an important role. Unlike other rooms, the bathrooms have an accidental high-risk element because of their slippery and wet nature.
Statistics cite that about 235,000 people above 15 years visit emergency rooms due to bathroom falls yearly. Some of the falls are fatal. A durable, water-resistant, and improved grip and traction should be the best flooring for the bathroom. Flooring choices for anti-grip bathrooms are available in various styles, materials, and designs.
Natural Stone is one of the most suited options for bathroom floors. The advantages outweigh other alternatives on the market, as natural stone is very durable and aesthetic. The slip factor is also minimized by sandblasting or the purchase of a naturally textured stone. Many people are intimidated by the seemingly high cost of natural stone. However, it is a worthy investment when you consider the excellent resale value and bathroom protection properties.
Creating a Timeless Vanity Wall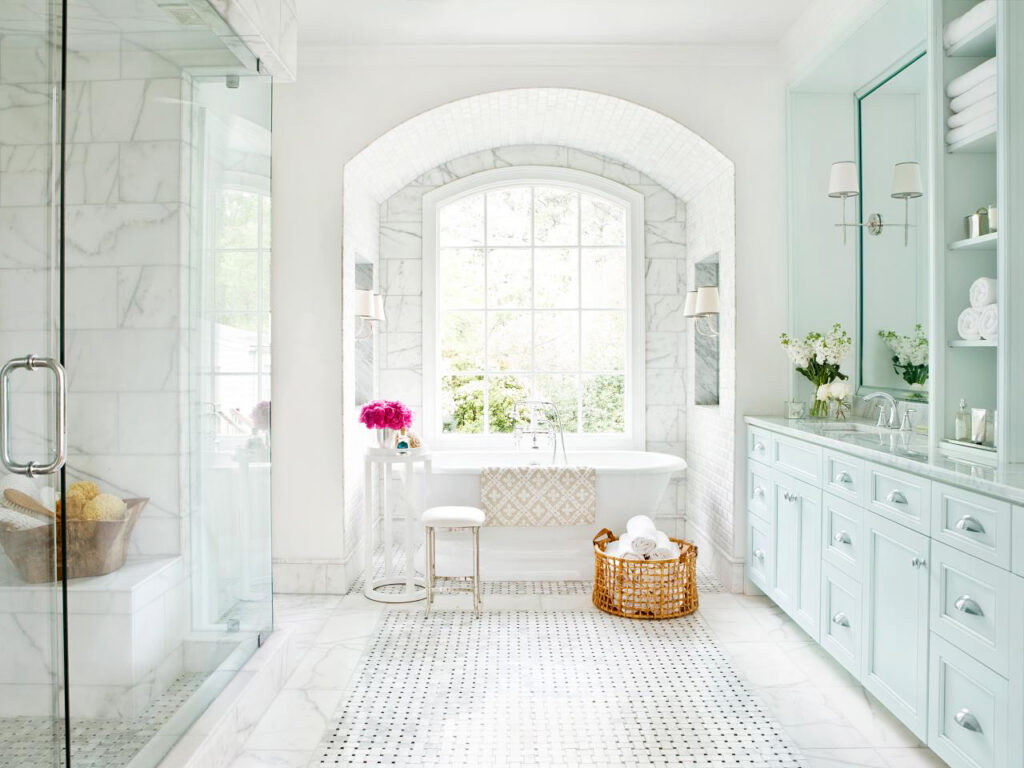 Most contractors use natural stone for the vanity top in the bathroom. You can first pick the top color and material for your vanity and then complete selections for your bathroom. Granite is one of the most common bathroom countertop materials. The natural beauty of granite is a popular choice, thanks to its availability in an almost infinite range of different colors, designs, and styles.
Granite is tough, scratchproof, and heat and humidity resistant. Another popular choice in bathrooms is marble. If you are looking for a stylish, elegant space, you may want to consider this material. It needs great care as it can easily stain and scratch, which is the marble's biggest downside.
A sunken vanity countertop is just another lovely touch in a master bath. It looks best at the core of a longer vanity top or one end. You can usually see this slightly in the same natural stone as your other top of the vanity.
Stone Countertops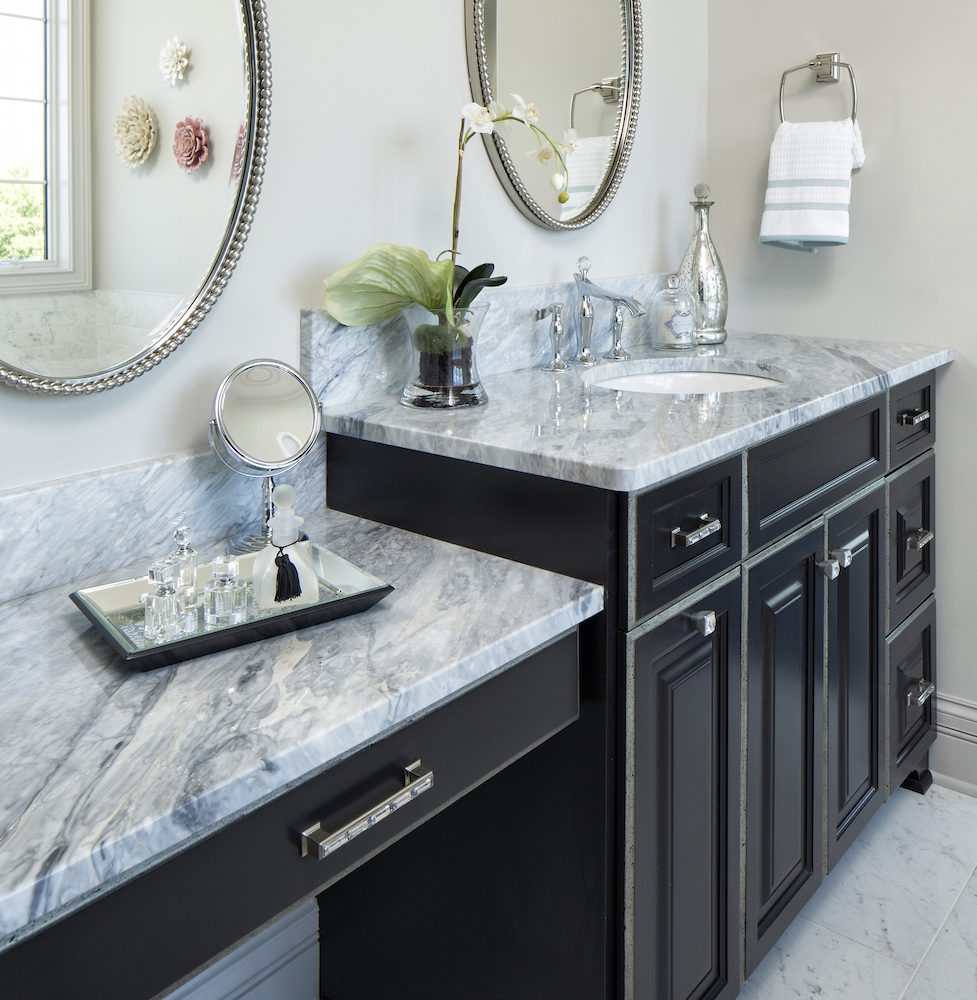 If you plan an entire makeover of the bathroom from scratch, your vanity and countertops will be critical in your new design. The choice of countertop material will be practical and long-lasting enough to resist everyday usage instead of the most economical alternative. The stone's versatility is intriguing to work with us you can use as the material for kitchen countertops or in the bathroom. Simple inclusion can immediately make the whole place look and feel more executive, charming, and welcoming.
Granite is one of the most common stone countertop styles on the market today. The stone comes in pink, white, various black and gray variants. Things like soap, lotions, and make-up in our bathrooms can fall on our countertops. Natural stones like granite have low porosity and are resistant to stain. Remove stains immediately and keep to regular cleaning routines. Some natural stones, like marble, travertine, and calcareous, are less forgiving than others.
Marble is known for providing a vast amount of stone veining. It is also important to remember that marble is softer than granite or slate. The material is unique as slabs of marble stand out, both in terms of color and style. A marble countertop is also vulnerable to scratches and chips.
Slate comes in a fine grain of green, gray, or blue rock that's perfect if you want to decorate with darker, more earthly tones. For homeowners looking for a lighter and colorful countertop, granite, quartz, or soapstone are better choices.
Natural Stone for Shower Walls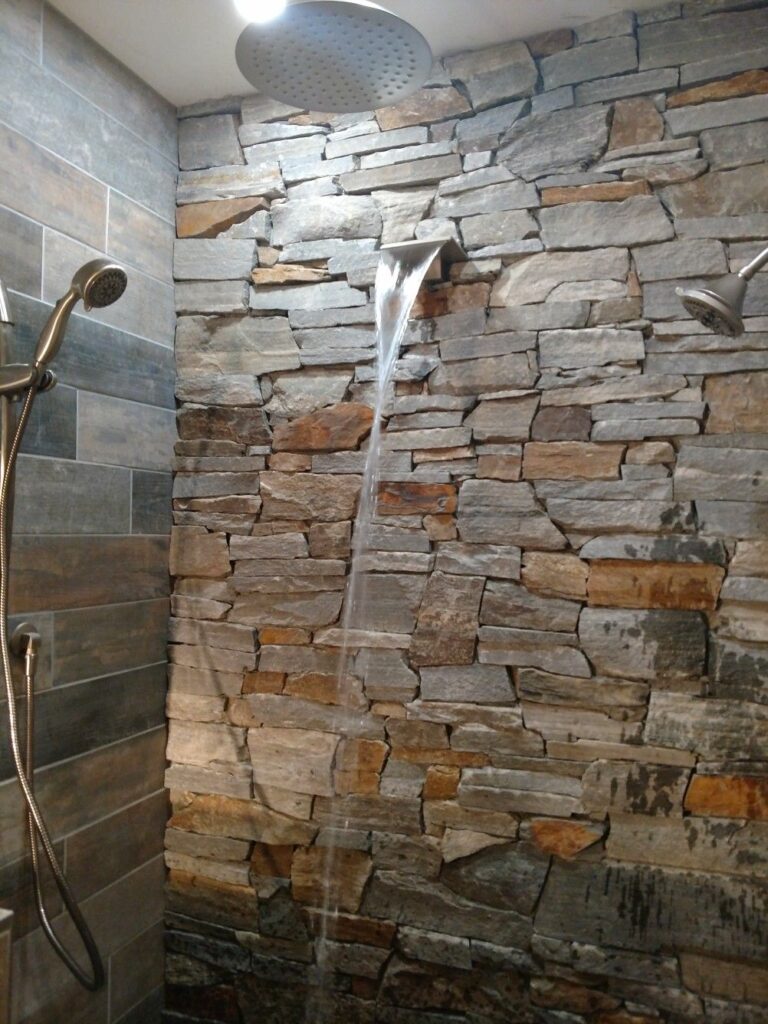 On the walls, ceilings, and floors, the natural stone looks fantastic. Granite works well in showers because it can withstand the effects of acid, ammonia, or alcohol. Marble in showers, although perhaps not as common as granite, is another choice. If natural stone is used in the bathroom, a squeegee should be used on the walls after a shower to keep surfaces fresh and prevent water signs. You can leave the door to allow moisture to escape the area. No matter what sort of stone you pick, clear water and a soft cloth can clean the surface well. Check with the supplier to find the right cleaning routine for your specific stone.
Curbs and Threshold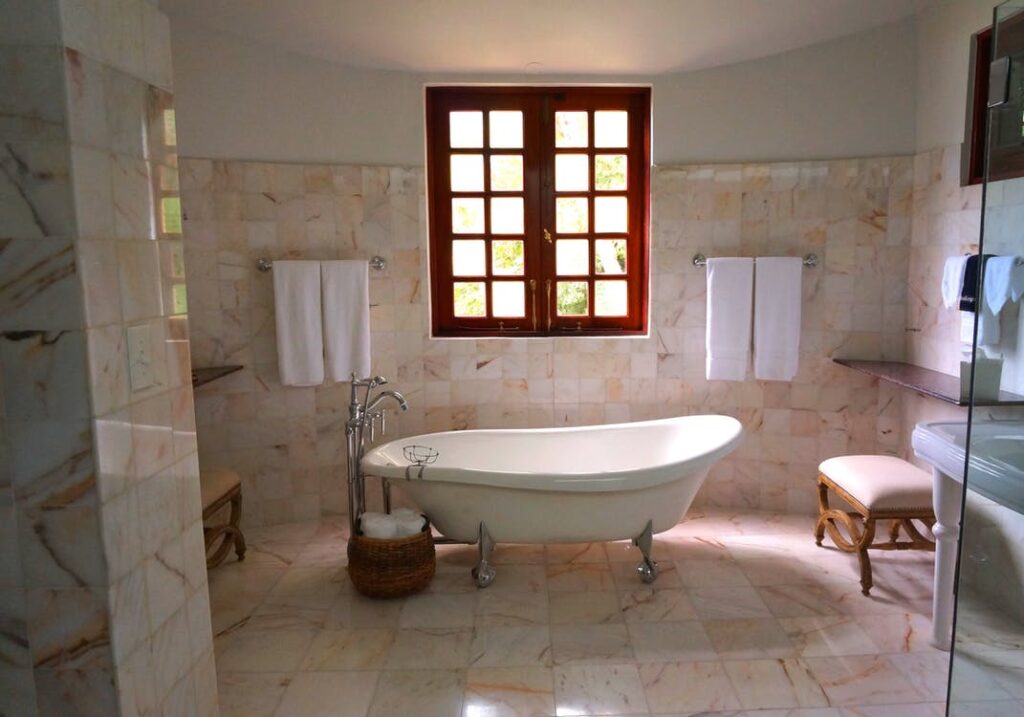 These are the stones between the bathroom and your tub or from another room to your bathroom. The correct threshold restricts water flow in the shower application and prevents it from entering other areas. Marble or granite is popular for curbs and entries, and they come in many colors. The variety offers a perfect touch to any bathroom.
Jacuzzi Top
You probably think of long soaks in this luxurious bath when you have chosen a jacuzzi, but have you looked at the area around the bathroom? Think about how it feels with a lovely surrounding of marble or granite. This surrounding offers a structure that helps your whirlpool. A bathtub with a place to hold your drink, book, or candles is visually pleasing and provides a surface for your soothing soak.
Conclusion
Whether you are building a new home from scratch or remodeling an old house, consider Saturnia Travertini for natural stone supply. Home makeovers and construction are financially intense projects that need utmost care. A trusted supplier will provide you with the best products and give you tips on how to achieve a luxurious bathroom space. There is a natural stone piece for every building need from showers, sinks, vanity tops, and even high-quality luxury touches.