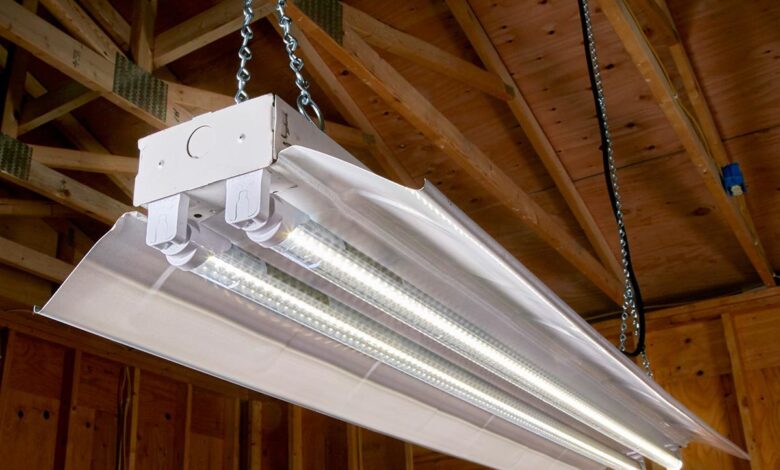 Across many other applications of LED lights, LED shop lights are by far quite versatile and evidently a cost-effective choice of fixture for most shops, garages, or any task-oriented area.
These lights are to create an optimal level of illumination and boost the efficiency and safety of the work environment. Recently, traditional fluorescent lights are deemed inefficient for several reasons and LED shop lights have gained popularity among most consumers as it addresses several concerns when it comes to cost-effective quality lighting. Many different kinds of fixtures with varying specifications and shapes come under the banner of LED shop lights all designed to comply with work environments. (Click here to purchase best LED shop lights).
Places like garages, indoor workspaces, storage areas, require shop lights as they need proper general illumination to carry out processes effectively. There are several ways LED shop lights enhance the outlook of the place they are installed in but they should be installed properly.
Below are a few tips compiled to get the most out by installing LED shop lights in a workshop, retail area or garage space.
1. Adjust the Position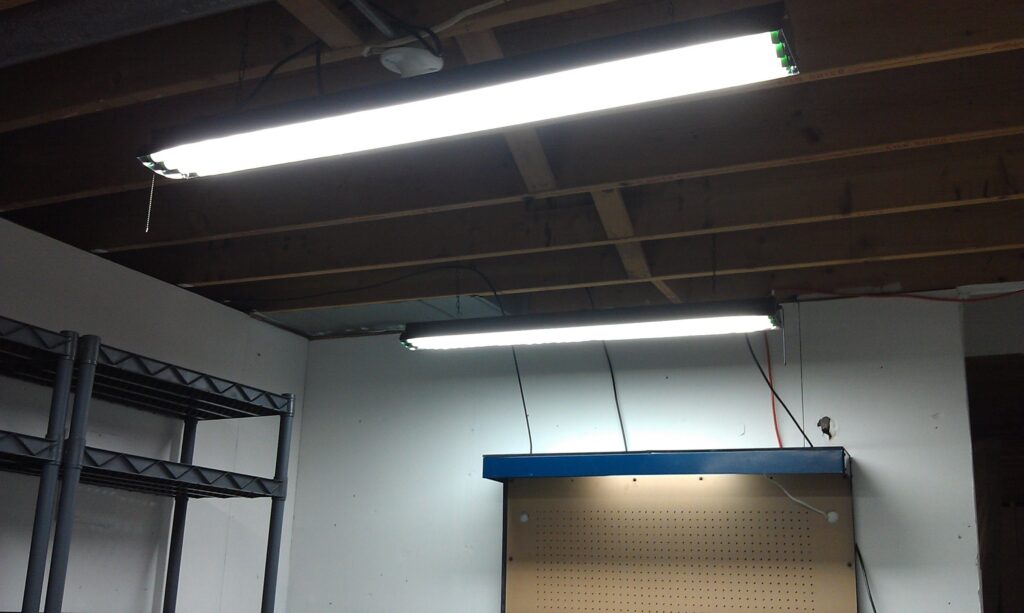 Shop lights do not adhere to basic standards of lighting and provide a range of options when it comes to designing and being incorporative in terms of working conditions. These lights have mounting brackets which help in positioning them over countertops or around high shelves for enhanced visibility and general illumination. They don't necessarily hang at a certain position instead they allow integrative mounting options according to the need of the area. Most of these lights can be very well adjusted according to the layout as they can suspend from the ceilings through chains or pendants.
The layout and positioning of the fixture differ according to the need of the space, for example, in retail shops, there are multiple shelves lined up for display some rather than adjunct each other so accenting is a must for enhanced visibility.
In workshops, most light is needed on countertops or workstations for better focus on various objects.
In garages or storage areas accent as well as general lighting is important for both tasks and storage area. The general lighting is important for visibility and parking vehicles whereas for maintenance or repair tasks brighter light is preferred which can easily be achieved by installing these versatile fixtures.
2. Work the Shop Layout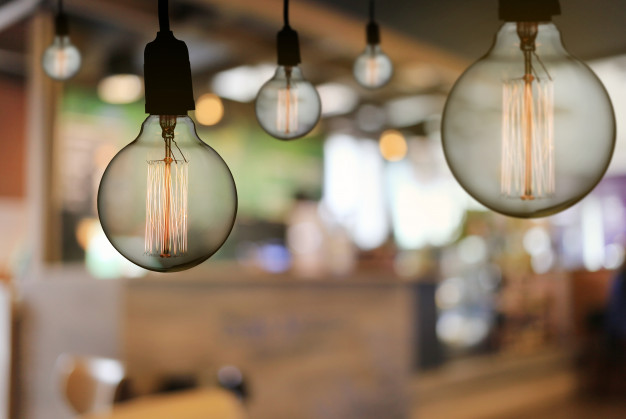 In task oriented spaces, it gets necessary to work out a layout according to the area and use of space. It is essential for several reasons as it help determine:
Total lumen requirement
Total number of fixtures
The positioning of the fixtures
This is a great way to begin as LEDs have higher lumen output i.e., a measure of brightness; as compared to fluorescent or incandescent lamps in this way, they can fulfill the lumen requirement without costing much.
For most brightness (or a sleeker look), the end-to-end connectors give the looks of 1 lengthy, steady gentle. If you need the lights additional aside, or to show a nook there's additionally a five-foot connector out there.
3. Choose the Right Colour Temperature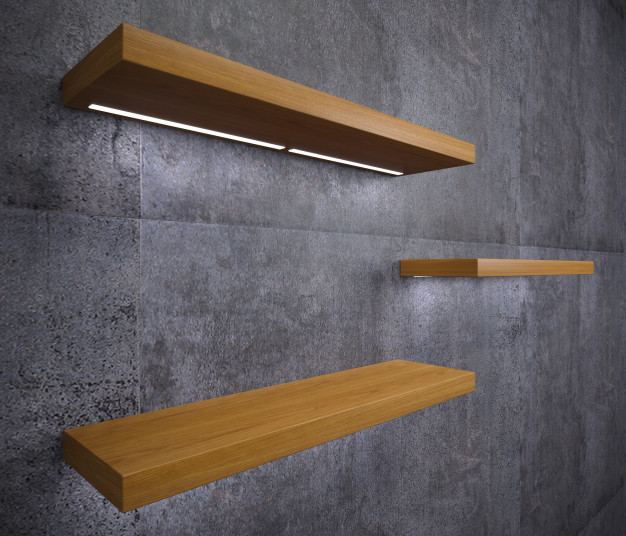 In shops, most of the area is reserved for tasks and to accentuate the shelves in order to move and locate items around the shop with ease. LEDs display a range of colours on a kelvin scale ranging from 2500K to 6000K or above producing warm yellow to cool white light.
Generally lower colour temperatures create a warmer relaxed environment whereas higher temperatures depict daylight like conditions.
The light from LEDs is uniform, glare free despite being bright and has a focused beam angle which projects light in the desired direction without wasting any energy to the surroundings.
4. Retrofit old fixtures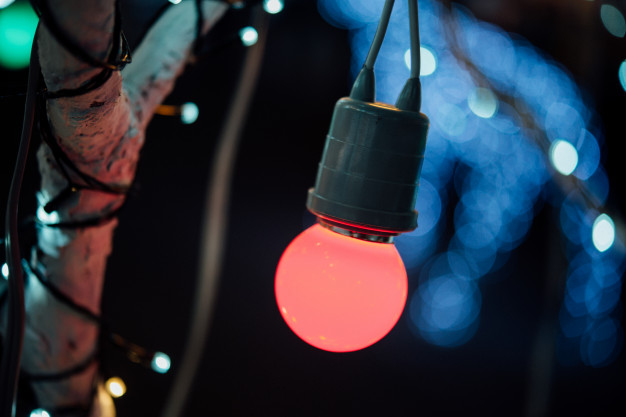 To refurbish an old workspace it is favourable to consider retrofitting the fixtures with LED retrofit kits. These kits are easier to install and are easily integrable in old ceiling designs. They are a cheaper alternative to installing fixtures from scratch. In most shops it is possible to upgrade the light fixtures with UL Type C LED shop lights as they run on an internal driver which can power up to 10+ tubes depending on the division of the voltage around the shop.
5. Pick a Sufficient CRI Number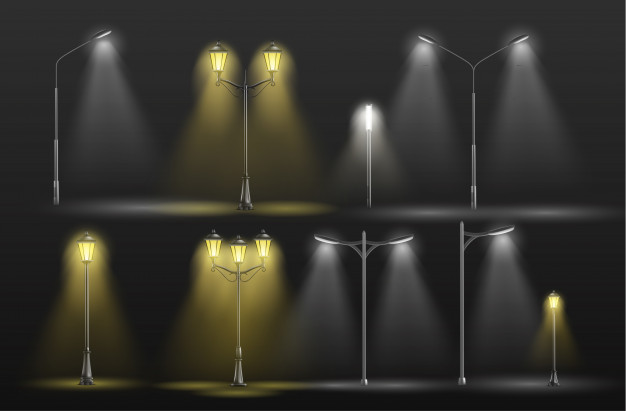 The colour rendering index is the ability of LEDs to impart close to original colours of the surroundings. Fluorescent lamps have a fixed CRI of 80 whereas LEDs have variable CRI and for critical or detail oriented tasks it is necessary to have the index range above 80 or around 90. The higher CRI make the texture appear vivid and help focus on the detail.
6. Achieve a sleeker look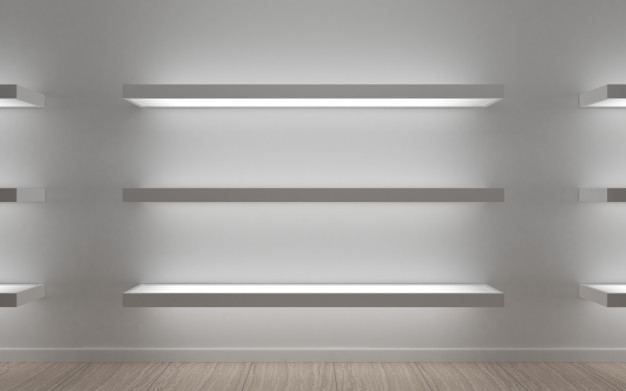 For more brightness, these shop lights can be connected end to end with each other or with a nook. There are connectors available to extend up to five-foot. This creates sleeker quite uniform look in any space with more square foot to cover.
These lights are also integrated with dimmers which enhance their functionality as they can be dimmed down according to the convenience.
LED shop lights are popular and in demand as they are eco-friendly. Unlike most fluorescent fixtures they do not contain mercury or any harsh chemicals which are harmful to the environment. They allow a lot of versatility in terms of lighting designs and reduce utility costs in the long run. All such factors make them cost effective and energy-efficient light sources which have a healthy impact on the surroundings and help the work flourish.
The above-mentioned tips are generally useful when deciding what kind of fixture meets your exact needs as the market is flooded with a variety of options that depend entirely on the quality which manufacturer produces It is important to have an executable plan prior to purchasing so you can survey the market and get your desirable light fixtures at lesser expense, which is important in the long term as well. Most poor quality lighting products require a lot of maintenance which in turn cost labour as well.