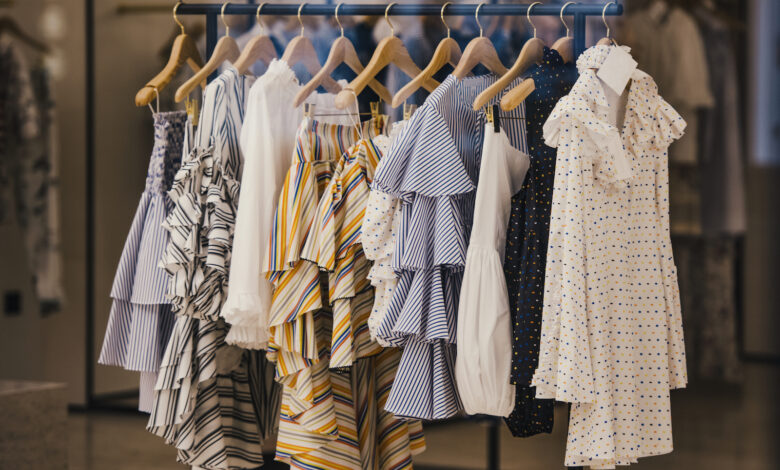 The fashion industry is one of the biggest polluters in the world. It also has enormous problems when it comes to social responsibility and labor, with the majority of stuff being produced in third-world countries by underpaid workers.
It's only natural to want to make the switch to ethically made clothing and distance yourself from these harmful practices. Unfortunately, it's not as easy as it may seem.
Many companies use "greenwashing" tactics where they only market minor changes and keep doing what they did for years. There's also not enough clear and standardized information about sustainable brands.
So, how can you tell if you're buying ethically made clothing? First, let's look at what ethically made clothing and ethical brands are.
Environment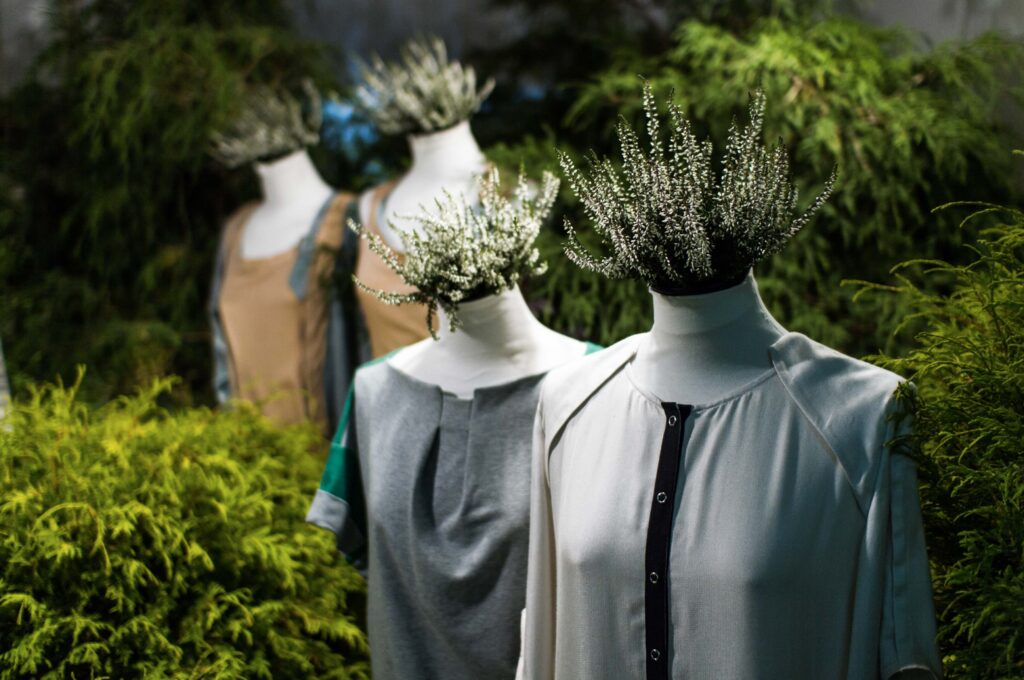 As the manufacturing of clothes contributes massively to carbon emission and pollution, ethical brands aim to minimize their water waste, usage of pesticides, fertilizers, and other chemicals, as well as pollution.  You may have seen massive landfills filled with unused or discarded clothing and textiles. Ethical brands strive to avoid this. Overall, the primary responsibility of sustainable fashion brands is to do as little damage to the environment as possible.
Labor practices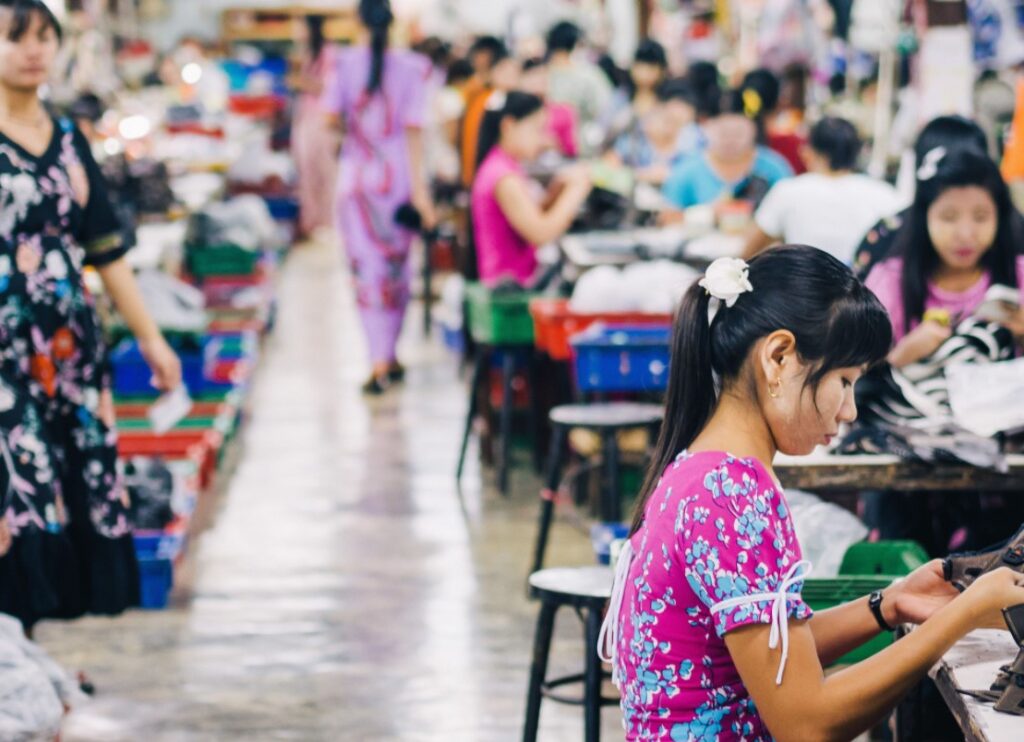 There's a massive problem with human rights violations in clothing production. Ethical brands ensure a safe work environment, fair wages, and the treatment of their employees.
Everyone deserves to be treated with respect and paid a living wage. Unfortunately, many fast-fashion companies still have a long way to go.
Consumer interaction
You as a consumer should easily find information about the way the fashion brand is doing its business. This means brands sharing transparent information about manufacturing, materials, and working conditions.
If all this is easily accessible, it makes it easier for the consumers to make conscious and ethical decisions about their purchases.
How do you know?
So how can you know whether the brand is socially and environmentally responsible and you're buying ethically made clothing?
Here are some steps you can take.
1. The country of origin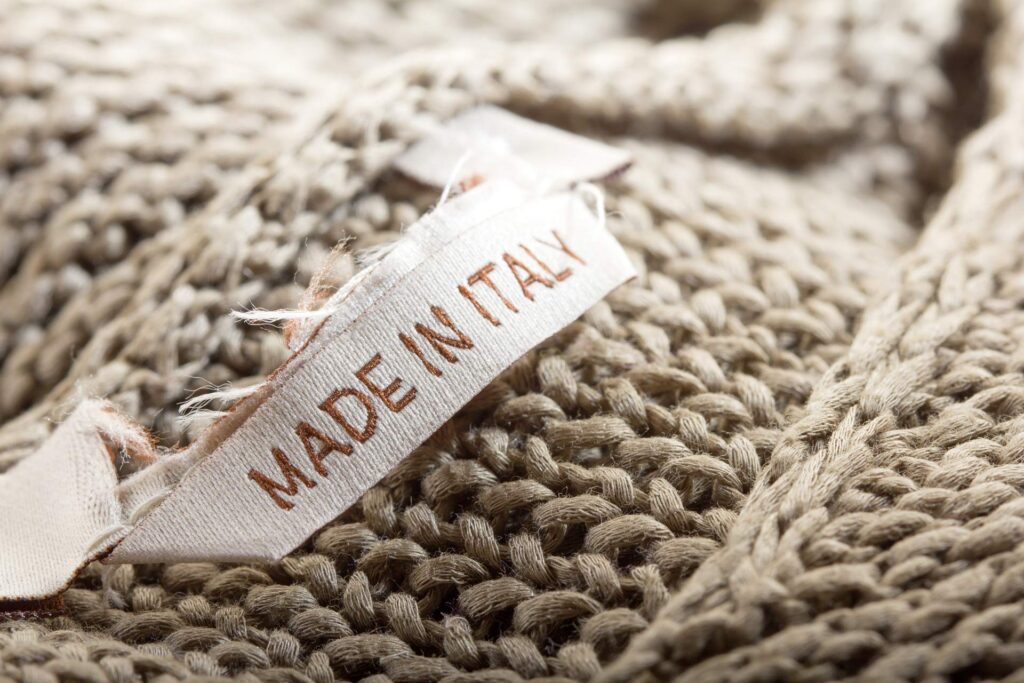 As you may know, many brands move their production to third-world countries due to cheap labor and lax environmental control (e.g., some dyes and other toxic materials are outlawed in Europe or the US, but not in Asia). This helps them minimize costs and increase their profits while polluting the environment and taking advantage of their workers.
So if the garment's country of origin is an Asian country, the chances are that they're not ethically made. Of course, this doesn't mean that all clothes made in the US or Europe are perfect, but choosing locally made fashion at least ensures that there's no overseas shipping that contributes to carbon emissions.
2. Check the fabric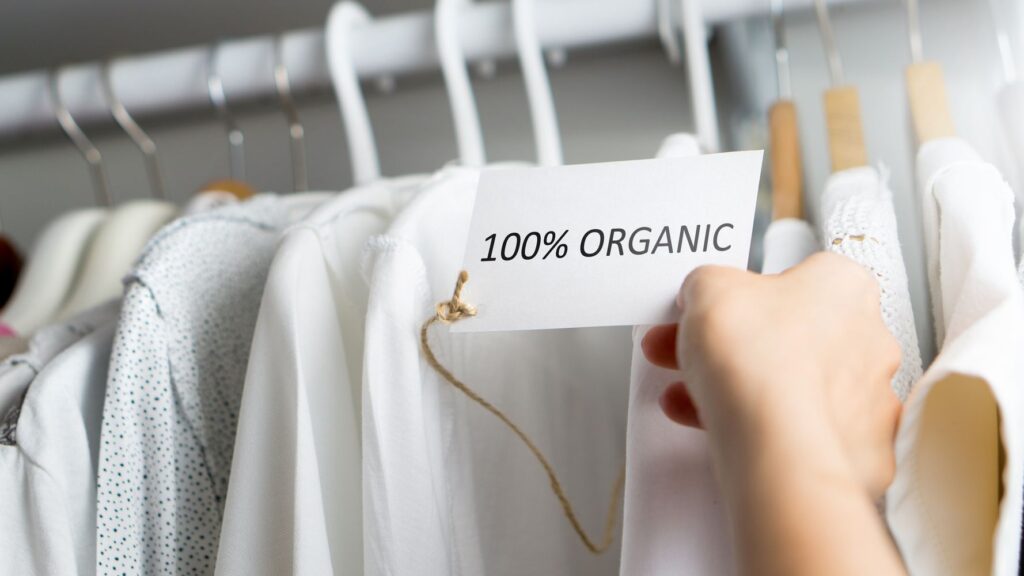 Choosing clothes made from organic fabric such as cotton, silk, wool, hemp, or recycled material is a good step towards sustainability. Make sure you check the label and see whether the fabric is organic or recycled (synthetic fabric can be recycled).
When fully organic items are not available, choose high-quality brands like Fresh Clean Tees that will last you longer and help reduce your consumption. Check their clean seas eco collection here: freshcleantees.com/collections/clean-seas-collection
Avoid leather or fur as these materials are inherently unethical as their production involves killing the animals.
Instead of leather you can choose high-quality leather alternatives. Such as vegan leather belts made from kraft paper or wallets made of pineapple leather!
Keep in mind that organic cotton is still not widely available, so it may take some time to find clothes made from it. But it's worth the search as its production is less harmful to the environment and doesn't use toxic chemicals.
3. Read the label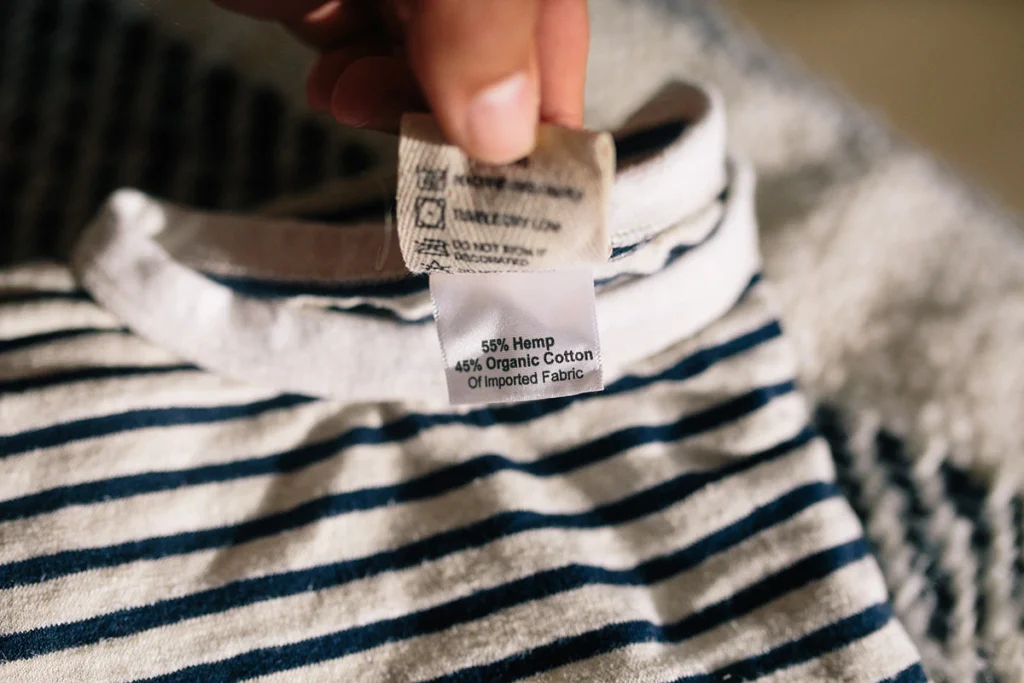 While there's still a lack of clear certification standardization and information about which textiles are organic or ethically made, there are some certifications you should get familiar with before shopping for clothes.
Oeko Tex. Clothes with this logo are made without toxic chemicals and aren't harmful to the wearer. There are three classes of Oeko Tex certification, with class I being the best and suitable for babies and kids.
The Global Organic Textile Standard (GOTS). It's the worldwide leading textile processing standard for organic fibers, including ecological and social criteria, backed by independent certification of the entire textile supply chain.
Fair Wear Foundation. The foundation focuses on fair labor in the fashion industry, so when choosing brands approved by them, you're contributing to helping make the conditions at the factories better.
4. Packaging and the extra mile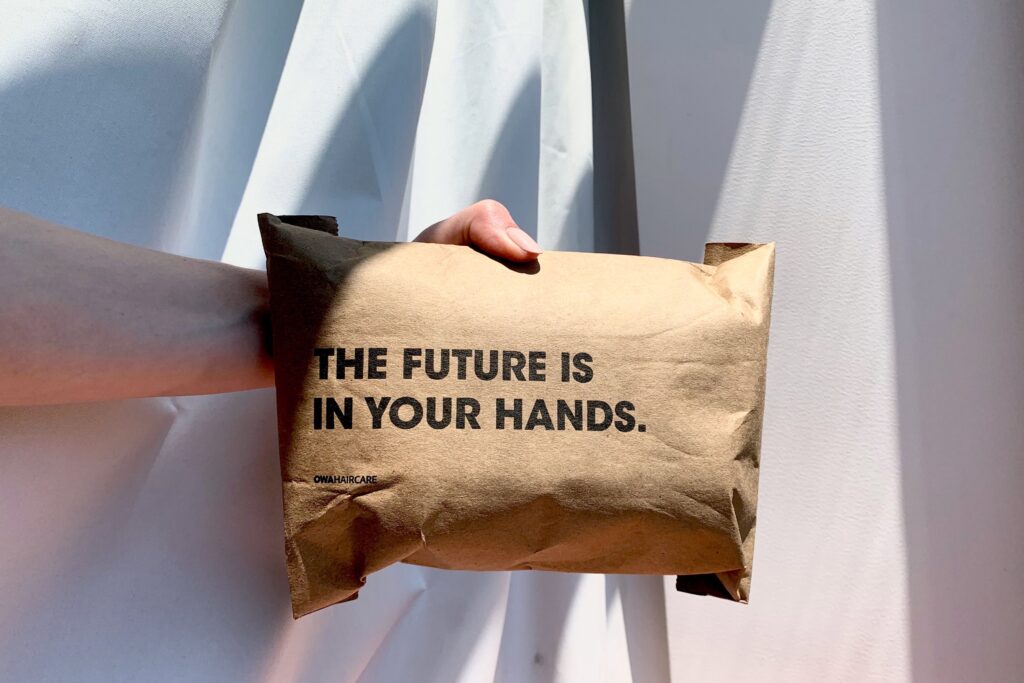 Everything that we've mentioned so far it's imperative, but it's not just the fabric, labor practices, or dyes that you should consider when looking for ethically made clothing.
For example, some brands will go the extra mile and only use recyclable packaging, join local initiatives or support various organizations.
Others will focus on recycling themselves, using solar panels, or raising awareness about the issues in the fashion industry.
5. Read about the brand
Sometimes all you need to do is read the company's working policy on their website in order to learn more about their business practices.
However, be diligent and really try to understand what the words mean because some brands (usually the large corporations) will try to make it look like they're doing something, but it turns out to be minuscule and only for marketing.
Find information on whether the company is following local labor laws and recycling. Are they using eco-friendly methods of dyeing their materials? What are their sustainability achievements and goals for the future?
Keep in mind that the brand website will probably have only the good parts, so find alternative sources for the whole picture.
6. Use and app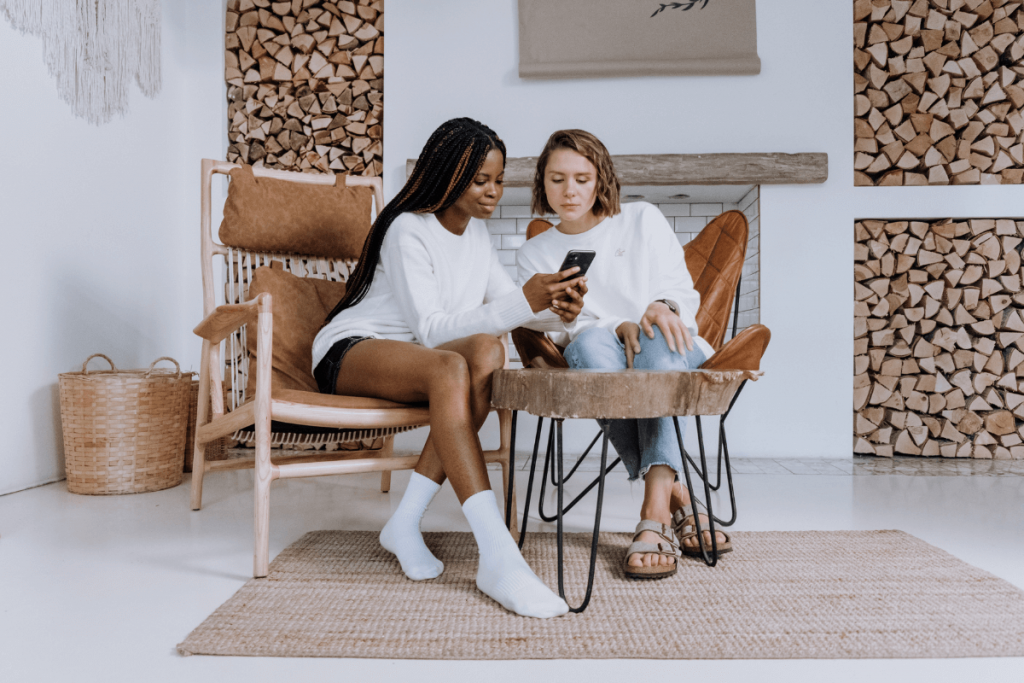 Luckily, there are people doing great work in keeping the rest of us informed. There are easy-to-use websites and apps with information about ethical and environmentally friendly brands such as Good on You, Depop, Fat Llama, ShopEthical, GoodGuide, and others.
For checking labor conditions take a look at Free2work, and if you have clothes you're tired of but don't want to contribute to waste and are thinking about bringing them back to life, check the Save Your Wardrobe app.
The avoid browser also does a fantastic job telling people whether the website they're associated with child labor.