Education
Why Computer Science Engineering is a Great Career Choice?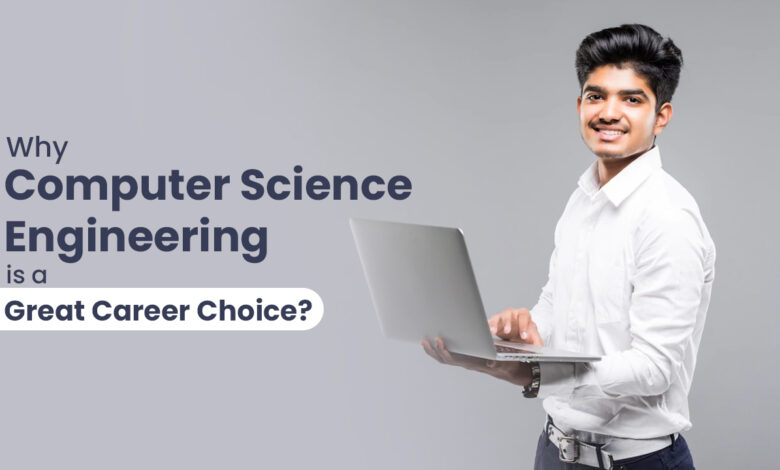 Computer science engineering (CSE) is a sub-discipline of electric engineering that focuses on the fundamentals of computer networks, robotics, operating systems, computer architecture, and artificial intelligence. It is an umbrella term that includes information technology, electrical and electronics engineering, software engineering, etc.
It is the combination of computer science and electronic engineering, which are essential portals of knowledge required to develop software and hardware. Computer science engineers use the techniques and principles of electrical engineering and computer science. They are trained in electronic engineering, hardware-software integration, and software design.
What Does a Computer Science Engineering Degree Covers?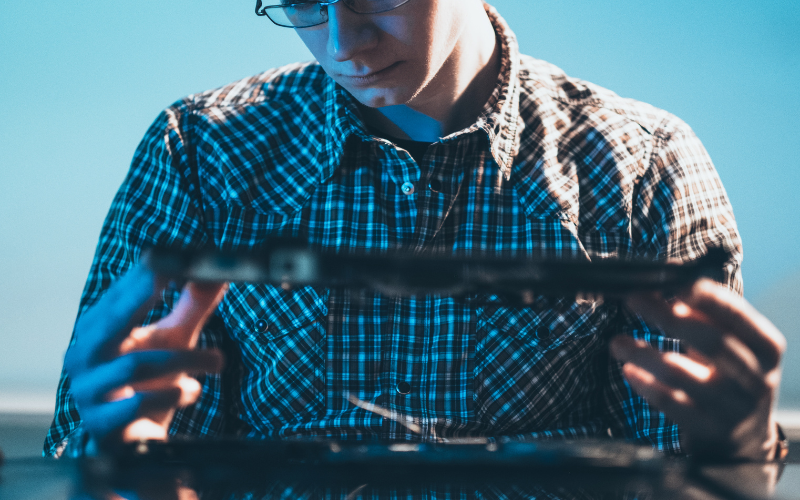 The computer science engineering degree covers an exciting range of subjects that are essential for building a career in the industry. Students also get a chance to learn the basics of artificial intelligence (AI), robotics, computer architecture, computer networks, and operating systems.
An introduction to the world of artificial intelligence is great for those who wish to branch out and earn a master's in the field. Apart from core subjects, here's what's included in the degree as well:
Humanities
Basic Science of Engineering courses
Workshop and basics of mechanical and electrical computer engineering
Professional core courses of CSE
Project work and seminars from industry professionals.
What Does a Computer Science Engineer Do?
Computer science engineers design, implement and manage the information systems of software & hardware processes. They work with teams of software developers and IT professionals to build safe and efficient hardware.
The field requires strong foundations in science and mathematics, and most employees have earned a related bachelor's degree. Certifications in software, programming languages, or hardware systems from private engineering colleges in Kerala can lead to additional job opportunities.
Wondering if CSE is a great career choice or not? Well, it depends on a range of factors. Starting with your inclination to the field and your desire to build a career in the tech industry.
Since it is a broad degree, which begins in calculus and ends at the programming languages lab, computer science engineering graduates can choose from an array of options due to their wide knowledge and stacked skill set.
CSE not only gives you a chance at a fulfilling and rewarding career, but you also get a chance to change the world with your fresh ideas and learned skill set. Here's how:
6 Reasons Why Computer Science is a Great Career Choice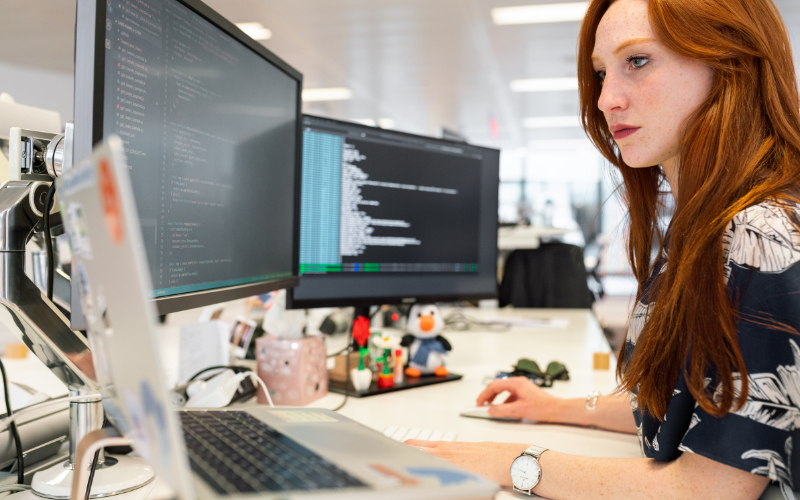 1. Learning new skills
A computer science engineer is a highly-resourced individual with a diverse stack of skills. In the process of earning the degree, you learn the hard and soft skills required to make a career in this tech industry. Beyond the knowledge of computers and information technology, you also learn skills such as data analysis, data management, IT solutions, SQL, etc.
Additionally, you also gain transferrable skills such as critical analysis, problem-solving skills, teamwork, and management, which are useful for you in any other field of work as well.
2. Immense job opportunities
Computer science and the IT industry are some of the fastest-growing industries in terms of job opportunities. As per a recent finding, the computer and IT industry will is expected to grow by 13% in the coming five years. This will have a ripple effect on jobs, which are expected to grow by 22% in 2030.
The positive trends indicate that there will always be ample job opportunities for computer science graduates from the best engineering colleges in Kerala for computer science engineering.
The most common job profiles for computer science graduates are:
1. IT Programmer
2. Web developer
3. IT professor
4. Software engineer
3. Work/life balance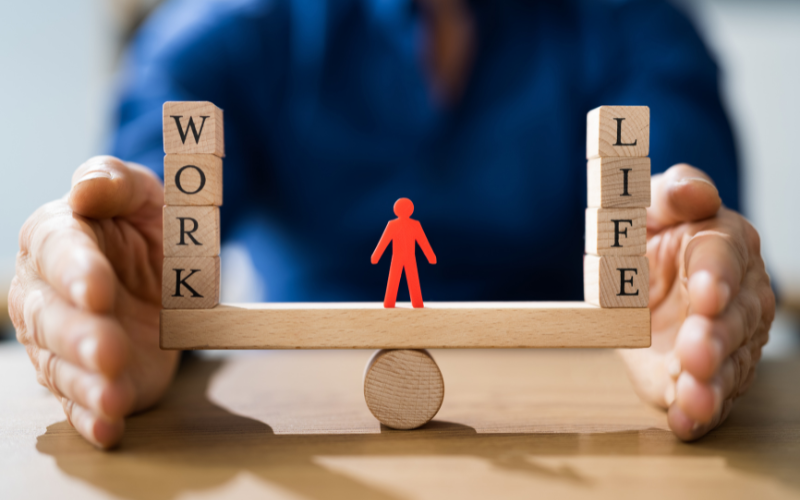 If you're aiming for a prolonged and successful career, filled with exciting new turns and challenging job responsibilities, and manageable working hours, then the IT industry is the best option for you. A job as a computer science engineer comes with suitable working hours and a healthy work/life balance.
Most Indian and international companies have the weekends off, and there is a great chance to travel abroad for work.
4. Stable job
Computer science professionals run the world because all major operations in the world are dependent on computers. Like doctors and plumbers, this is a recession-free job with a proven bounce-back rate.
Even though thousands of graduates enter the job market every year, there will never be enough trained computer science engineering colleges in Kerala in India to make up for the soaring demands worldwide. The dynamic and evolving nature of the job will continue to seek new talent every year.
5. High-paying job profiles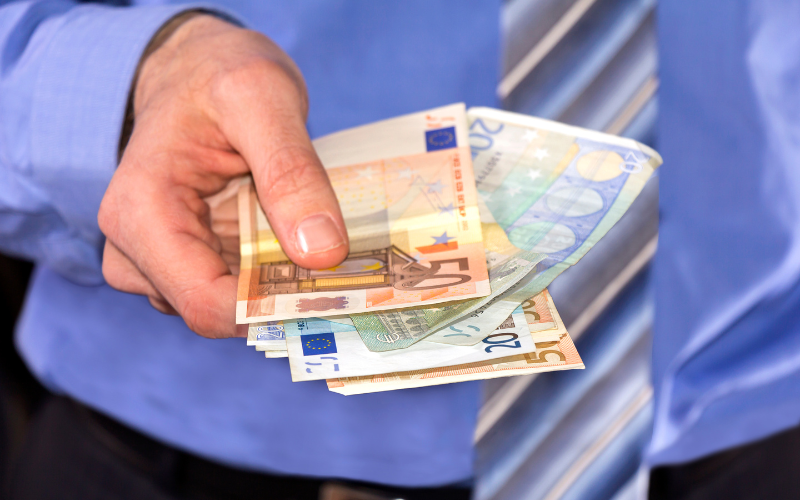 Computer science engineers from TOMS, Kerala, are the creamiest layer of engineers with the best packages and earning potential. The average starting salary of a computer science engineer is INR 4,00,000, and the figure can go as high as INR 38,00,000.
And that's not all – the dynamic coursework promotes entrepreneurship and startup culture as well. Most tech entrepreneurs of the work, including Mark Zuckerberg, Bill Gates, Steve Jobs, and so on, started their educational journey as computer science engineers.
6. Immense networking opportunities
Computer science engineers work in collaborative environments. As the nature of the job prescribes, you will be required to work with frontend and backend engineers, developers, coders, and so many other people to get the job done. All of this gives you a chance to network with professionals and like-minded individuals who can take your career to the next level.
Additionally, you also have the chance to join a multinational company and move abroad for a job. Legions of developed nations around the world hire graduates from India every year. With the right contacts and skill set, you could be their next hire.
In Conclusion,
Computer engineering colleges in Kerala like TOMS College of Engineering provide the best career opportunities to those students who completed their computer science engineering degree from TOMS College. Here are the six basic perks of a career in computer science engineering.
Other than this, there are plenty of innumerable and far-reaching benefits of pursuing a degree and a career in this dynamic and in-demand field. If you are inclined to pursue a career in the tech industry, then computer science engineering is worth looking at.