Education
How to Choose the Right MBA Program for You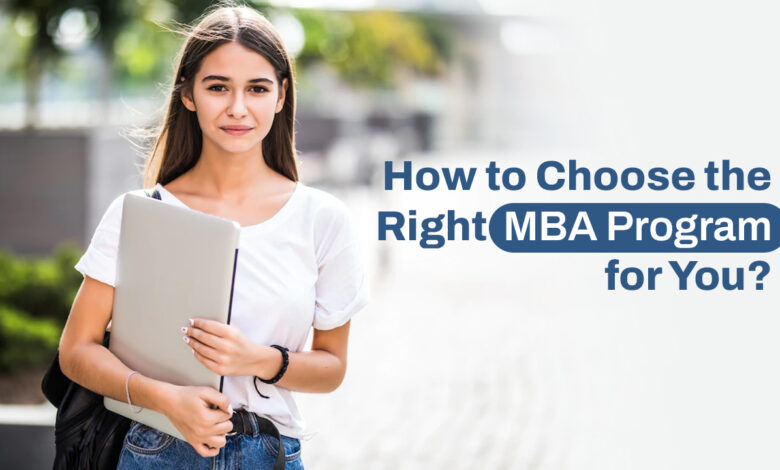 There are a lot of factors to consider when choosing an MBA program. You want to make sure the program is accredited, that it will give you the skills you need to succeed in your career, and that it is affordable. But with so many programs out there, how do you choose the right one for you?
In this blog post, we will explore some of the things you should look for in an MBA program and how to make sure it is the right fit for you. We will also discuss some of the common mistakes people make when choosing an MBA program and how to avoid them.
Types of MBA Programs in India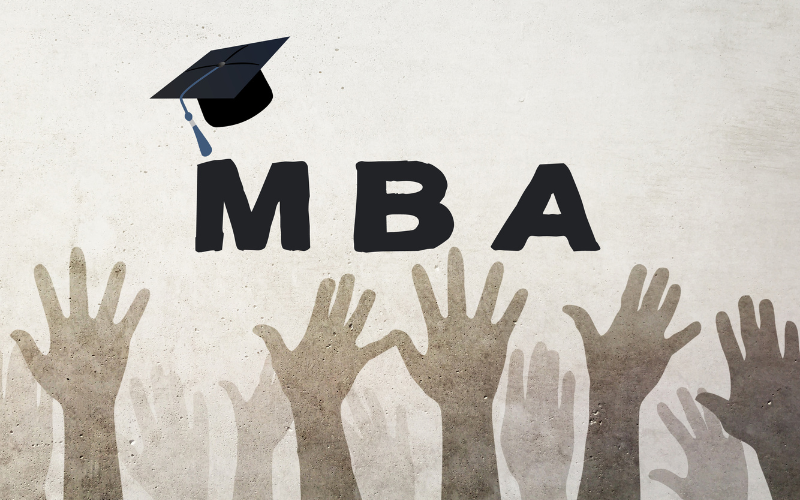 Many best private MBA colleges in India offer multiple MBA programs such as Full Time MBA, Part-Time MBA, Distance MBA and more. To understand this in a more effective way, let's dive into it.
Full Time:
The most common type of MBA degree course is full-time regular MBA coursework. The 2-year full-time program is broken up into 4 or 6 semesters.
In the course, you must select a specialization from marketing, finance, human resources, operations, etc. Regular on-campus class attendance is required of all students, and exams are required at the conclusion of each semester.
The majority of universities in the nation offer a full-time MBA program, thus it is accessible everywhere.
Around the nation, there are other independent universities and institutions that also offer a full-time MBA. To enrol in the course, students must be graduates and pass a difficult entrance exam like the XAT, MAT, CAT, CMAT, or SNAP.
Part-Time MBA Programs:
The part-time MBA programs are flexible in design. These MBAs are available to students who desire to work while continuing their studies.
Although the times of the classes are varied, they must attend those held on campus. Either the evening, after work, or the weekends are used for the classes. Most of the best private MBA colleges in India offer part-time MBA programs to students who can't manage to go to college on a regular basis.
This MBA program can last anywhere from three to five years, possibly even longer. Students benefit fully from a full-time MBA because of the course's extended curriculum and structure.
Each semester's finish is marked by exams. Despite being well-liked, there aren't many colleges and universities that offer this subject.
One-Year Full-Time MBA Programs:
This intensive MBA program, which lasts between 11 to 15 months, contains the same amount of coursework as a full-Year MBA program.
Students must therefore attend on-campus classes during the week and occasionally on the weekends. At the conclusion of each semester, exams are administered.
Professionals with some job experience should consider the 1-year full-time MBA. They can learn and adapt fast and manage the more demanding course load thanks to their professional experience.
Only students with prior job experience are allowed to take this course at some universities.
Executive MBA (EMBA) Courses:
An additional well-liked type of MBA course is the executive MBA or EMBA. Professionals with expertise in managerial or administrative roles should take this course.
The EMBA is only open to professionals with between five and ten years of work experience.
The EMBA program is only open to professionals, so it lasts up to two years.
Classes are held in the evenings, on weekends, or on a few predetermined days each month. Some EMBA courses also give their students the option of distance learning.
Top MBA Specialisations in India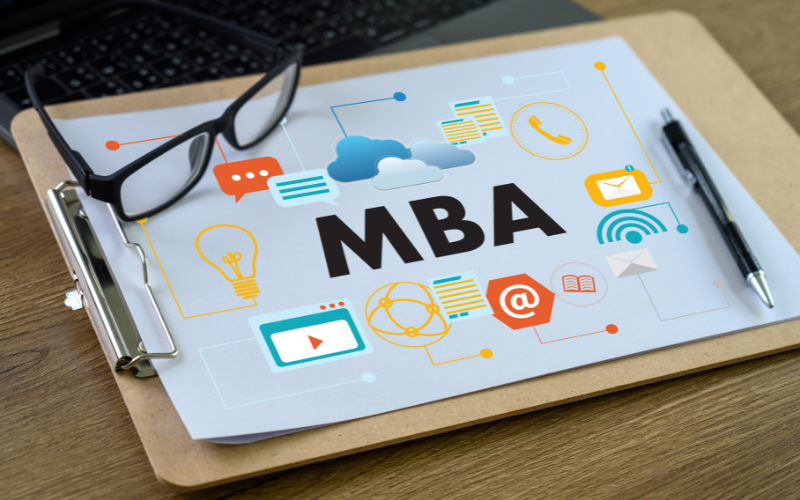 The top MBA specializations in India are shown below. You can go through the list and then more information about each item is provided below:
Marketing
Digital Marketing
Human Resource Management
Hotel Management
International Business
MBA in Strategy and Leadership
Entrepreneurship
Finance
Information Technology
Operations Management
Entrepreneurship
Innovation
Top MBA Colleges in Chhattisgarh:
KK Modi University is known as one of the most desirable universities in Chhattisgarh. It is best known for its quality education and multiple programs such as MBA and Executive MBA.
KKMU or KK Modi University is the best university in Chhattisgarh because of its infrastructure, quality education, internship program, educational seminars and workshops and successful placement drives.
Tips on Choosing the right MBA Program for yourself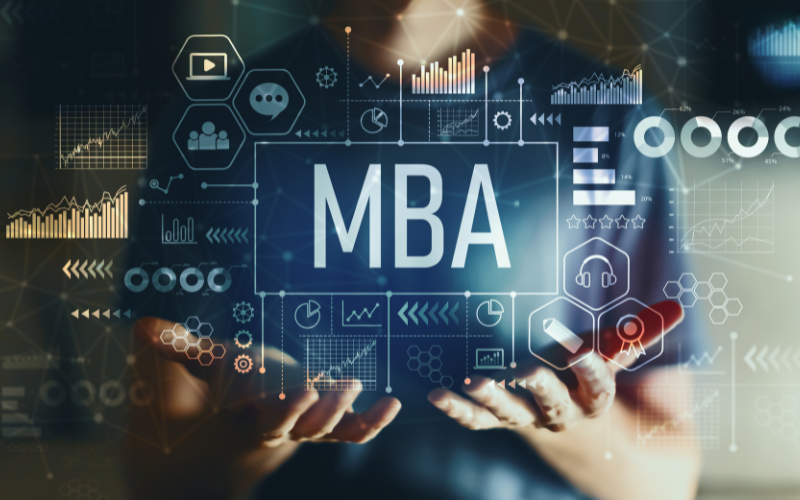 Consider the program's reputation
When you are looking at different MBA programs, it is important to consider the reputation of the program. How well respected is the program by employers? What kind of job placement rates does the program have? What do other students say about the program?
The reputation of the MBA program you choose can have a big impact on your future career. If you choose a respected and well-known program, employers will be more likely to take notice of your degree. Programs with high job placement rates can also give you a leg up in the job market.
Talking to current and former students about their experiences in the program. Researching online reviews can also give you some insight into a program's reputation.
Consider the Program's Curriculum
When you are considering an MBA program, it is important to look at the curriculum to see if it matches your goals and interests.
The curriculum should challenge you and help you grow as a business professional. It should also provide you with the skills and knowledge you need to be successful in your career.
A good MBA program will have a curriculum that covers all aspects of business, from accounting and finance to marketing and strategy.
Faculty
The faculty of the MBA program is also important. They should be experienced professionals who can provide you with the guidance and support you need to succeed.
Make sure to research the faculty of the programs you are considering to ensure they are qualified to teach in an MBA program.
Consider the Program's Location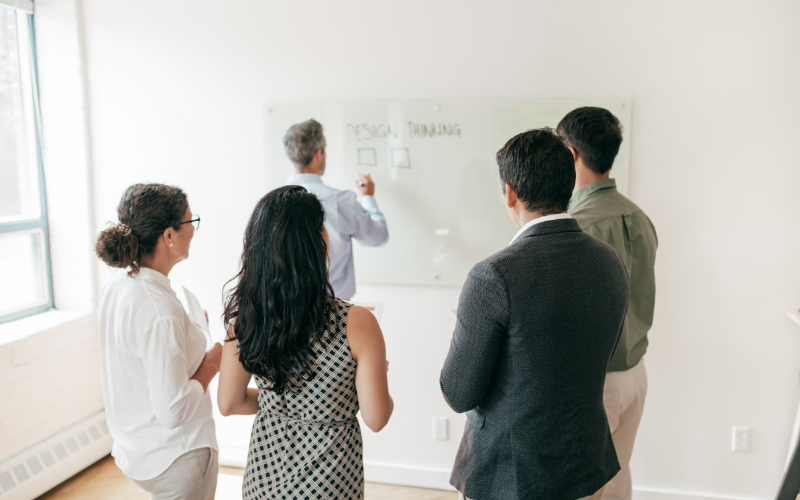 When you're considering MBA programs, it's important to think about the location of the school. After all, you'll be spending a significant amount of time on campus and in the surrounding community. Here are a few things to keep in mind as you evaluate the location of potential programs:
The cost of living in the area. This is an important factor to consider, especially if you'll be paying for your own education. Make sure you have a clear understanding of the cost of housing, food, transportation, and other essentials in the area.
The climate and weather. This may seem like a small detail, but it can make a big difference in your day-to-day life. If you're not a fan of cold winters or hot summers, for example, you may want to look for programs located in more temperate regions.
The job market in the area. Once you graduate from your MBA program, you'll likely want to stay in the same general area to start your career. So it's worth doing some research on the job market in potential locations ahead of time.
The quality of life in the area. This is another important factor to consider when choosing an MBA program location. Do you want to be in a big city or a smaller town? Do you prefer rural or urban areas? What kind of amenities and activities are available nearby?
Your personal preferences and needs.
Consider the Program's Cost
The cost of an MBA program can vary greatly depending on the school you choose to attend. A public school may be cheaper than a private school, for example. And, an online program may be less expensive than a traditional program. The average cost of an MBA Program in India ranges between INR 2.3 to 5.8 LPA.
When considering the cost of an MBA program, be sure to look at the big picture. In addition to tuition, consider the cost of living in the city where the school is located. If you're planning to relocate for your MBA, factor in the cost of moving and housing.
Also, remember that most MBA programs require students to take courses during the day, which means you'll likely need to quit your job and forego earnings during that time.
Weigh the costs of an MBA program against its potential benefits. An MBA can open doors to new career opportunities and increase earnings potential.
When considering whether an MBA is worth the investment, factor in both the monetary costs and opportunity costs associated with earning your degree.
How to Decide if an MBA is Right for You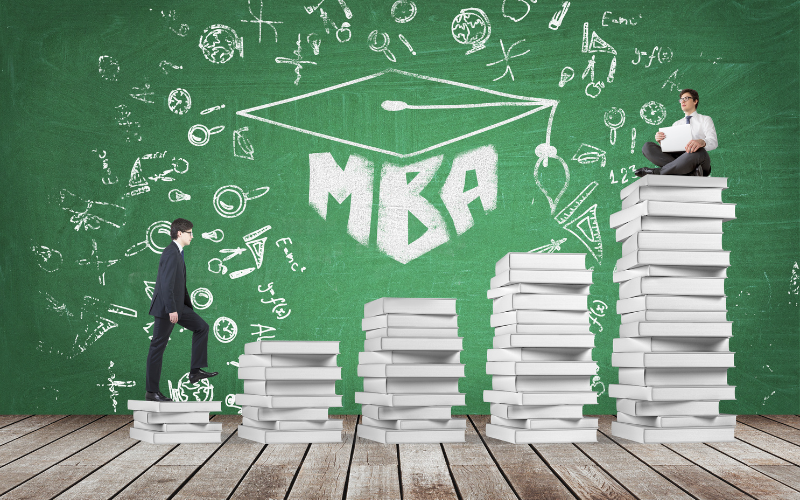 If you're considering pursuing an MBA, it's important to carefully consider whether the degree is right for you. Here are a few things to keep in mind as you make your decision:
Consider your career goals. An MBA can be a great way to advance your career, but it's not necessarily right for everyone. Think about your long-term goals and whether an MBA will help you reach them.
Weigh the financial costs. Pursuing an MBA can be expensive, so make sure you're prepared to cover the cost of tuition and living expenses. Consider whether you're likely to earn enough money after graduation to justify the investment.
Think about your lifestyle. Getting an MBA requires a significant time commitment, so be sure you're prepared to juggle school with work and other responsibilities. If you have a family, consider how they would be affected by your decision to pursue an MBA.
Conclusion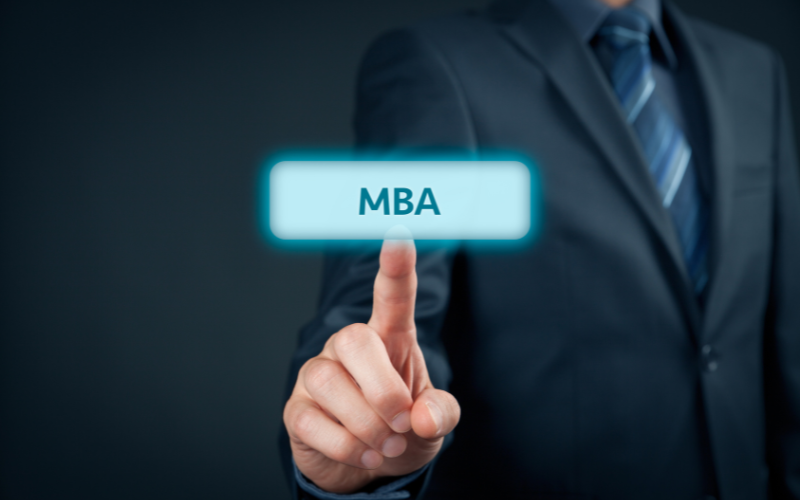 There are a lot of factors to consider when choosing an MBA program, but hopefully, this article has helped you narrow down your options and choose the right program for you. Remember to consider your goals, budget, and timeline when making your decision.
And, don't forget to reach out to current and former students to get their insights on the programs you're considering. With careful research and planning, you'll be sure to find the MBA program that's perfect for you. For MBA admission 2023, it is best to connect with KK Modi University as it is one of the best private universities in Chhattisgarh for MBA programs