Education
How to Choose the Right AME College for You?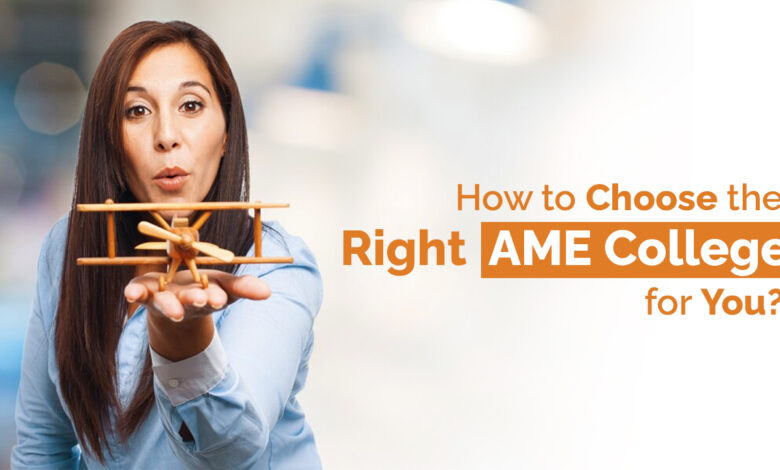 The Aviation Industry is one of the most famous and widespread industries in the world. To enter the aviation industry, a candidate must have a certificate in Aircraft Maintenance Engineering from DGCA Approved institutes. Indian Institute of Aircraft Engineering (IIAE) is the best AME Institution for those students who are interested in this advanced and professional certificate course.
Institutes like IIAE, Dwarka, and Delhi have students from different backgrounds applying to the AME course. These students have to sort between many colleges or institutes before finally taking admission. What is AME? How do they do so? Let us read through some factors one must keep in mind when looking for AME colleges.
What is an AME Course?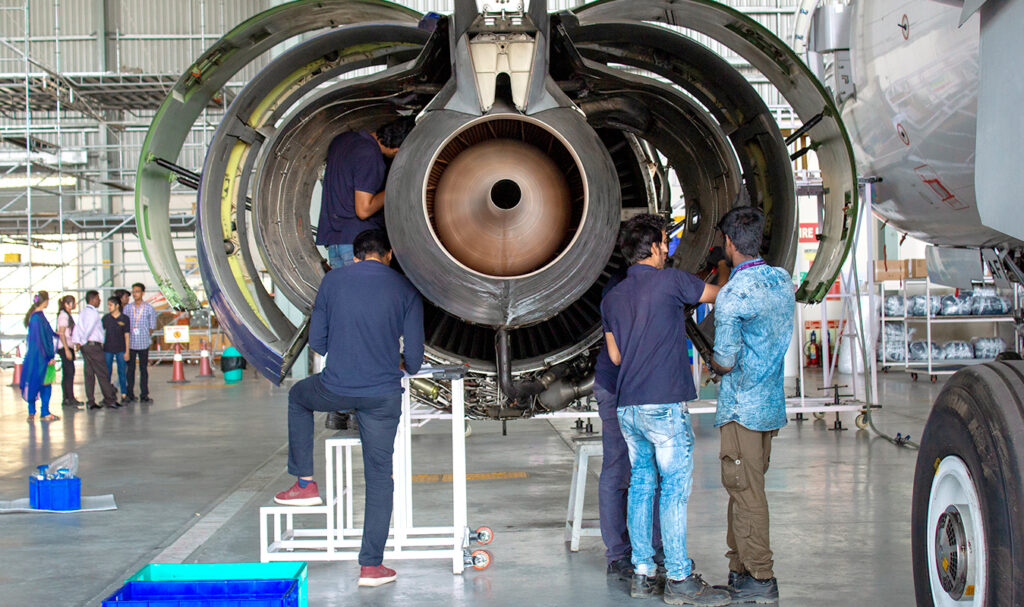 AME or Aircraft Maintenance Engineering course is a licensing course that enables individuals to find work in the field of aviation. Jobs after an AME course typically involve working on testing and maintenance of different types of aircraft.
Aircraft Maintenance Engineers work with airlines or with aircraft manufacturers. No aircraft are allowed to fly without the approval of the Aircraft Maintenance Engineer. AME courses are completed in four years and are approved by the DGCA.
What To Look For In An AME College?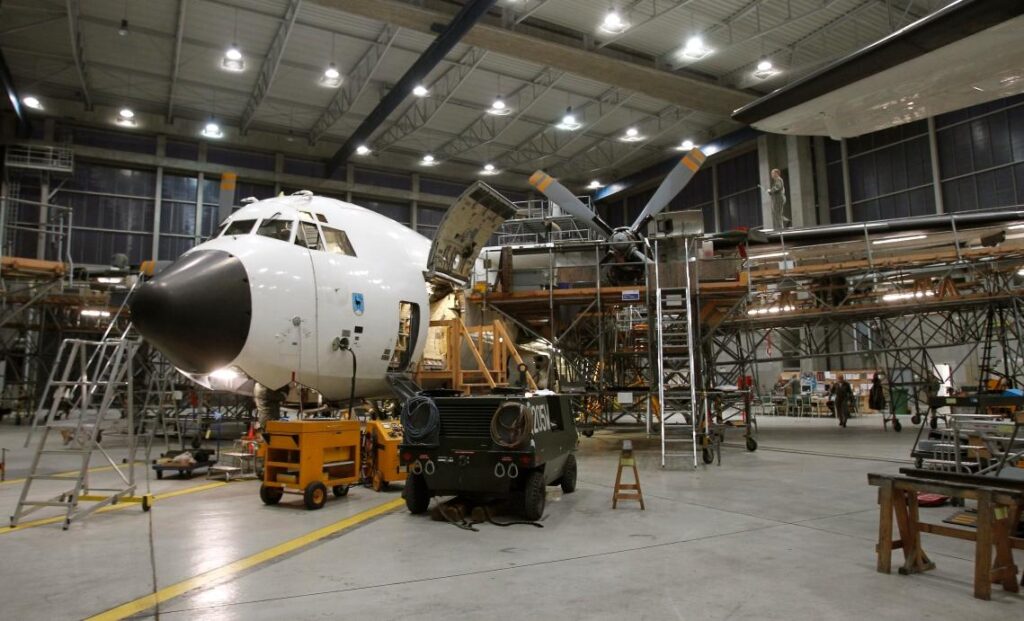 Location: The first and foremost factor to consider when looking for Aircraft Maintenance Engineering colleges or institutes is the location. Multiple AME colleges in India are spread over the country.  Out of all such institutes, the Indian Institute of Aircraft Engineering is located in the Indian capital state Delhi.
For students who are leaving their homes for the first time, going to an AME college nearby would be beneficial. Not only can the student pursue their own life but also be close to their family. Moreover, AME courses involve hands-on training on aircraft.
Most institutes require their students to travel to the nearest airport or hangar for the same. When choosing colleges, look for accommodation nearby and the distance to the nearest airport should be on the list.
Approvals and Rankings: AME colleges or institutes need to have the right approvals, ratings and rankings by organizations in order to be credible.
For AME institutes, in particular, students should look out is approval from DGCA or Directorate General of Civil Aviation. DGCA-approved AME colleges in India like IIAE, Dwarka, and Delhi are DGCA-Approved AME institutes. Information on rankings and ratings is usually available on the institute's website and the rating or ranking agency's website as well.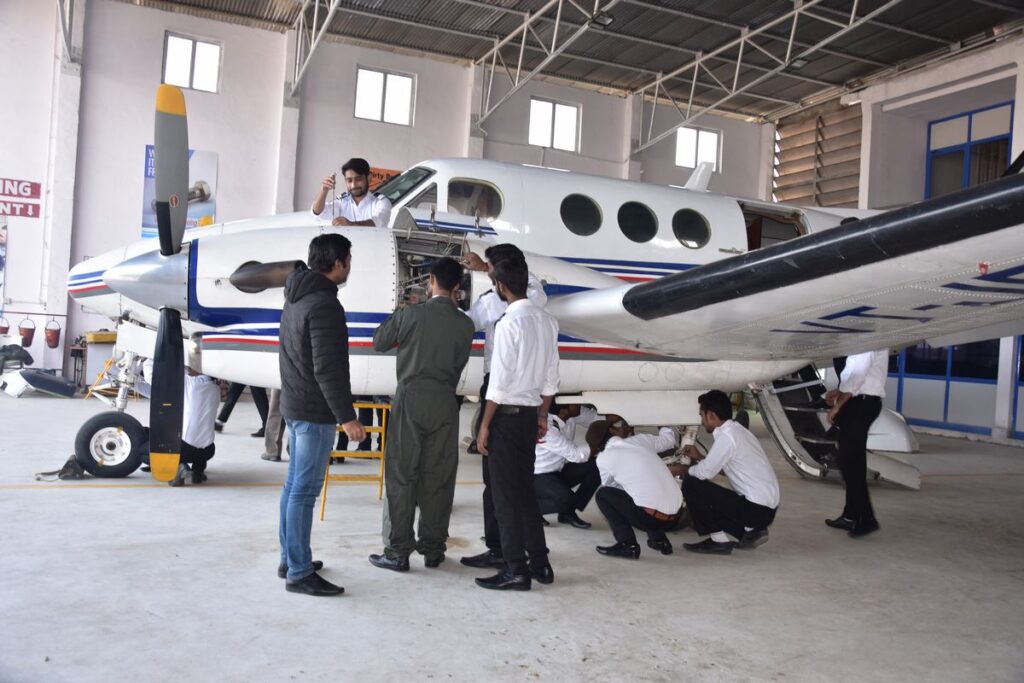 Faculty: Having the right faculty can make even the most tedious of courses fun and interesting. What is important here is to look at the qualifications of the Aircraft Maintenance Engineering course faculties. Work experience in the industry is also indicative of the said professor's knowledge of the field.
Professors should be able to tie up theoretical learning and practical training together seamlessly. As these professors likely have experience in the field, they can also help students with tips and tricks to find employment in the long term.
Airline Collaboration and Tie-ups: Aircraft Maintenance Engineering colleges have tie-ups with different airlines. These collaborations are important because as per AME course guidelines, students are assigned to these airlines for training purposes. Having the right airline is essential here to make sure the student is getting the most out of their time.
These airlines have highly skilled trainers who work full-time and have real-world experience in handling different issues which make this an important factor in student training programs Oftentimes this training gets converted into a full-time job. Students approach colleges directly and ask the admissions office for airline tie-ups. Alternatively, admission brochures usually have the information printed for the convenience of the students.
Infrastructure: The AME course is a huge financial investment. It is only natural for students to wish to have the best infrastructure to get the most from the investment they put into the course. Common university facilities like libraries, updated classrooms, hostels, sports, training facilities etc are usually what AME students must pay attention to.
There have been numerous studies done that indicate that students have a better outcome when they have access to quality infrastructures. There are even fewer dropouts. Proper infrastructure will also allow students to explore their skills and abilities to the fullest extent.
Facilities: One factor that ties up with the previous point is the facilities that the AME colleges offer. Simply having the latest multimedia technology to teach the students and books in the library is not enough. The campus must also be well-maintained, clean and hygienic.
Students should want to go to attend classes at the college. There is also a high correlation between the success of the college with the facilities offered by them. Not just the students, but also the satisfaction of the teachers depend on the facilities present at the college.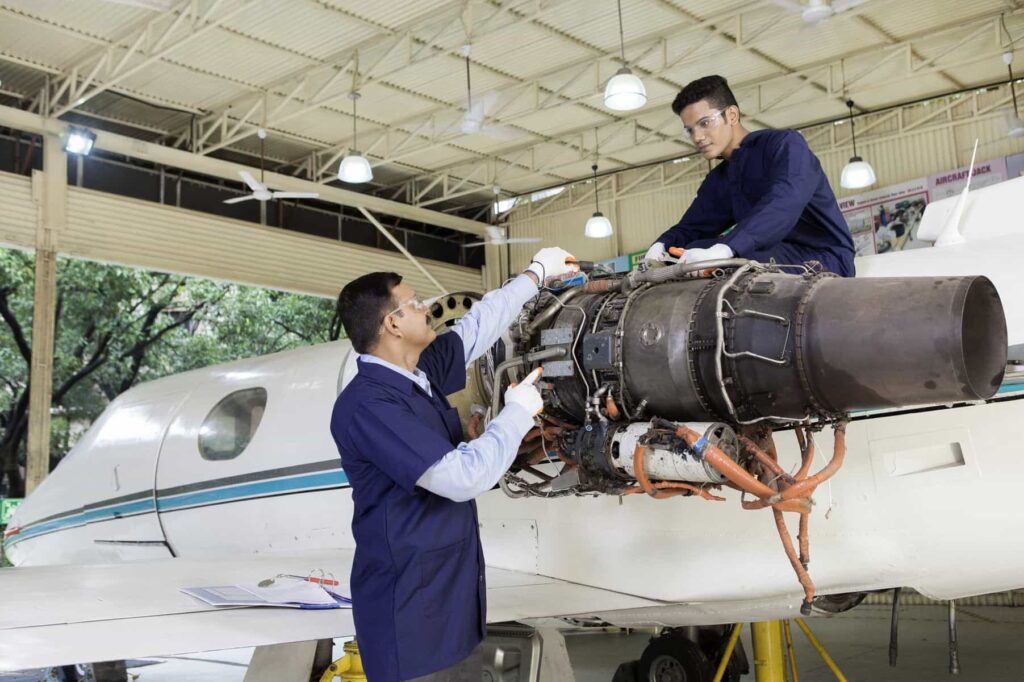 Placements: All colleges and universities in India, including AME colleges provide placements. There is a committed placement cell in the colleges that assist students in all regards to get the best jobs. Over the course of the degree, this cell will organize resume-building sessions and personality development classes.
Some college placement cells will also organize industry visits and experts talk as well. At the end of the academic year, there is a placement drive where companies will visit the college campus and interview students to fill up job profiles. For placement statistics, in particular, pay attention to the companies that visited the previous year and the average package.
Course Fees: Aircraft Maintenance Engineering courses, undoubtedly, are expensive. Not all students would be able to afford them out of pocket. Looking up the course fees for AME degrees should be among the first factors to consider when looking up colleges. Understand what the total course fee and the per semester fee would be.
Curriculum: Aircraft Maintenance Engineering course curriculums differ from college to college. Depending on the license students are aiming to earn, the course and the curriculum will also change. Checking the syllabus and if there are electives available will give students an insight into how they would fare academically.
Of course, to judge this one should be aware of their skills, limitations and also importantly career goals. Most colleges would not have their curriculums uploaded online but approaching a senior or professor would be helpful.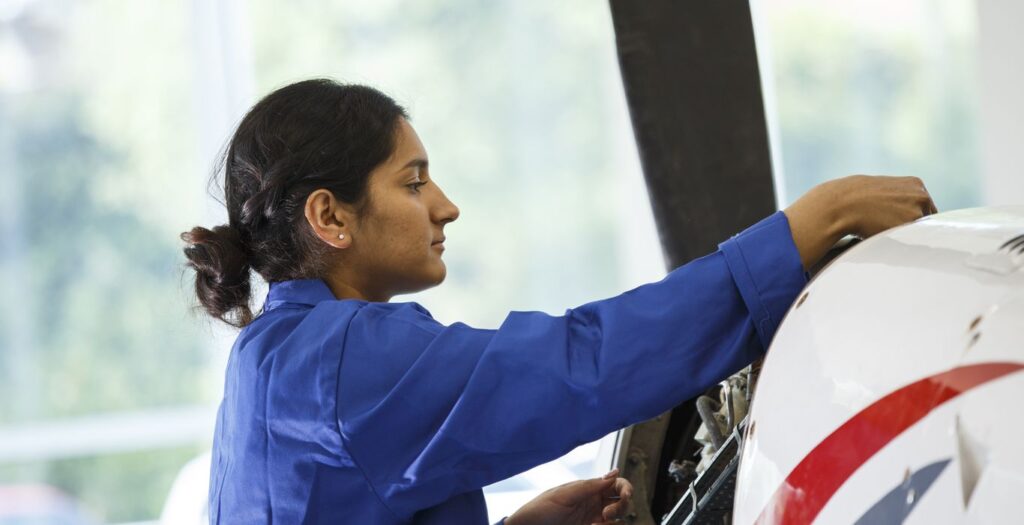 Conclusion
Choosing an ideal AME college is highly important because your whole career depends upon this decision. No doubt, In India you will get to see many best aviation colleges, but indeed, the Indian Institute of Aircraft Engineering is the best among all.
To give wings to your dream job, join IIAE, Dwarka, Delhi right now and learn each bit of Aircraft Maintenance Engineering from highly professional faculties.