Cannabis
Beginner's Guide to Buying Quality CBD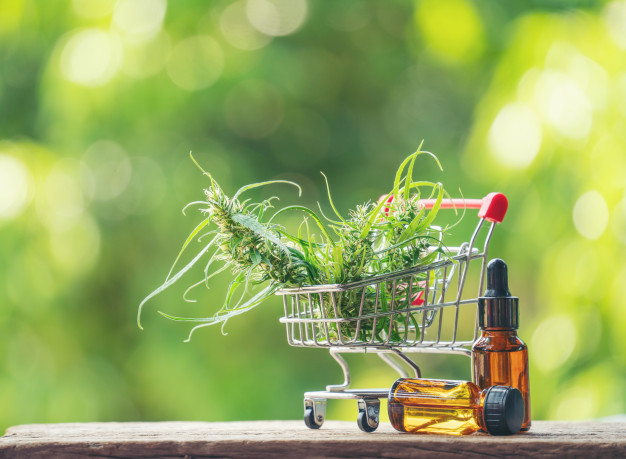 If you've started hearing about CBD as a useful health supplement, you're not alone. The CBD industry is booming thanks to more scientific research revealing all of the various ways it can benefit our well-being. From treating pain, improving our mental health, and helping with more serious conditions like epilepsy, there are many reasons why you may want to start using CBD.
If you're new to learning what CBD is, there's some information you should know before you start shopping. These three tips will help beginners know what to look for before they make a purchase.
Full vs Broad Spectrum CBD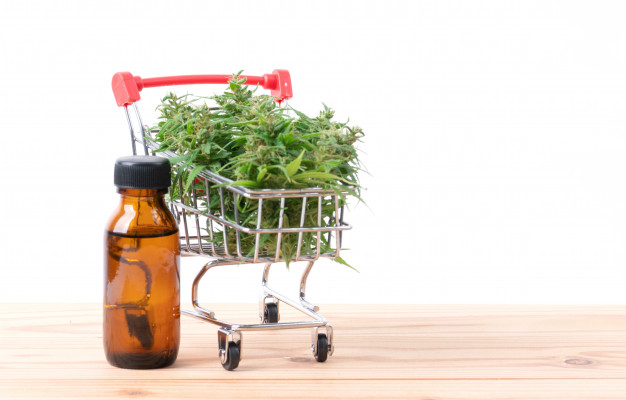 Any CBD product you find will have some kind of labeling that indicates if it is full spectrum or broad spectrum CBD. The difference between them is not dramatic, but it is important to know so you can pick the right product.
Full-spectrum means the product includes several other cannabinoids aside from cannabidiol (CBD). Cannabinoids are a family of chemical compounds found in cannabis plants, and CBD is only one of many. The other well-known cannabinoid is THC, the compound in marijuana that makes you feel high. This means that if you get full-spectrum CBD, there is a chance it includes at least a small percentage of THC — to be legal on a recreational basis, the THC content can be no larger than 0.3%.
Broad-spectrum CBD, on the other hand, may have other cannabinoids but will contain 0% THC. The reason why you may want full-spectrum CBD is because of the entourage effect. This refers to the fact that taking multiple types of cannabinoids together helps them all have a more potent effect than they would when taken separately.
CBD Isolates and Concentrates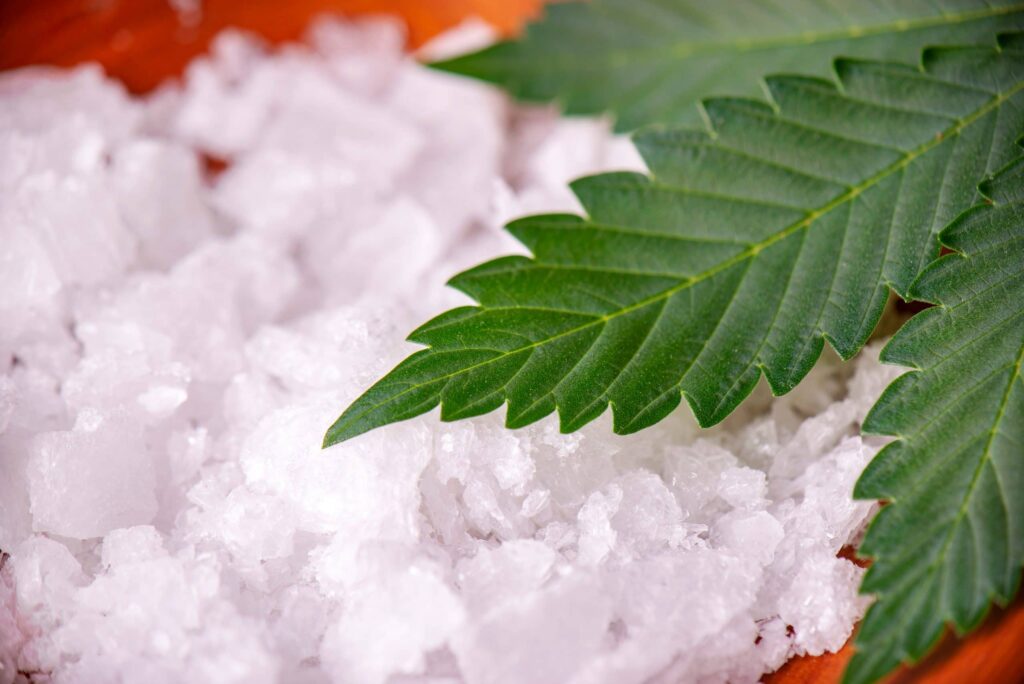 On top of full and broad-spectrum CBD, there is also CBD isolate and concentrates. These are variations that are typically hyper-refined to only contain CBD and little to no other cannabidiols. This means you don't get the benefit of the entourage effect. However, to get around that you will find that a lot of CBD isolates are also more concentrated, so the effects specific to CBD become more potent.
You will typically find that these kinds of CBD products come in the form of a crystal or a powder made from the crystal. They're mostly used either in vaping, but the powder can be made water-soluble so you can mix it in with drinks.
CBD Dosage and Concentration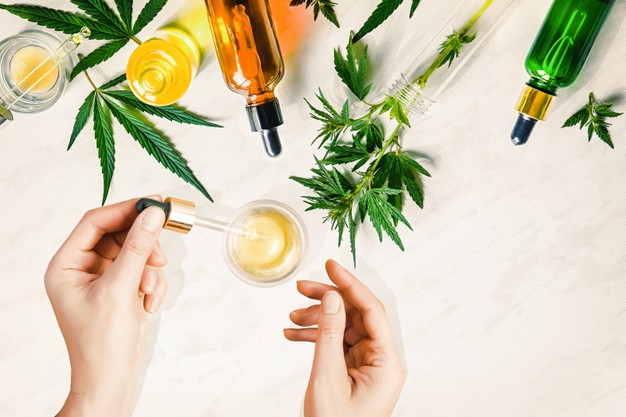 You will also find CBD products with different levels of concentration. Two bottles of CBD oil that contain the same amount of liquid may contain anywhere between 500 mg and 3,000 mg of CBD. That's a large difference, and you should pay attention when figuring out how much of a dose you want to take. You can use this CBD dose calculator to help figure out how much you want to take, and how to figure out how to get that much from your CBD oil.
If you are new to CBD, it's best to start at the lowest concentration you can find. So start with a 500 mg bottle of CBD oil, and take ¼ to ½ of the dropper at a time. You can slowly increase the dose to a full dropper until you feel the effects you're looking for. If you want something stronger, you can start getting bottles with a higher concentration.
Once you know the right dose that works for you the best, you can start taking other kinds of CBD products. It's harder to regulate or control how much CBD you take in things like edibles or vapes, so knowing a rough idea of your ideal dose is a big help when using other products.
Lab-Certified Status
The next thing you want to look for in the lab certification status of the CBD product you're thinking of buying. Since supplements are not highly regulated, it is easy for someone to make and sell a CBD product that is very poor quality. It could even have been contaminated by things like pesticides or metallic elements in the earth when it was grown.
While that is rare, it is still possible. According to PharmaCBD, the best way to make sure you are getting good quality, premium CBD is through buying a product that openly shares its certification results. This means that the CBD was tested in a lab to confirm its quality and that it contains no harmful contaminants.
CBD Products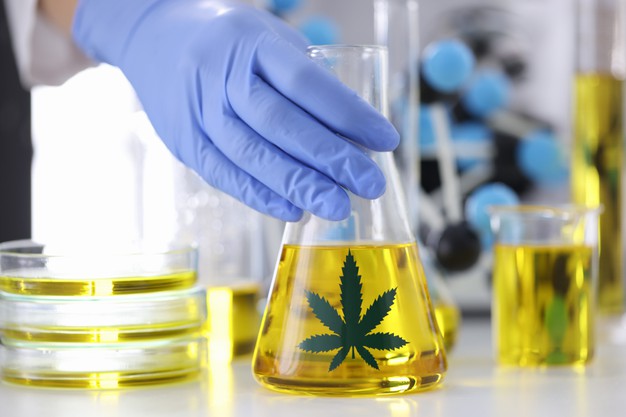 Now you can start thinking of the kinds of CBD products you want to try. There is a large variety by now, and which ones you want to buy will depend on why you want to take the CBD in the first place.
CBD oil or tincture drops — Simple, easy to take, easy to control the dose. Good for beginners.
CBD capsules — Purely for medical reasons, easy to add to other pills or medication you take.
Vapes — These can be fun and more for recreational use, but also the best way to take CBD to feel the effects the fastest.
CBD flower — To roll into joints and smoke, similar to vaping but with more natural and full-spectrum benefit.
Edibles — Typically gummies, chocolate, or other candy, good for recreational use to relax and enjoy a tasty treat.
Drinkables — Same as edibles, also helpful to be more discreet than vaping or taking oil drops.
Topicals — Skincare products like lotion, cream, or balm to treat skin conditions or improve the health and look of your skin. CBD moisturiser has also become a particularly popular choice for many, with its nourishing and replenishing qualities and can be found at https://www.cannacares.co.uk/products/cbd-moisturiser.
Transdermal patches and pain rollers — Apply CBD to the skin to help reduce pain and inflammation in a localized area of your skin and muscles.
Oral spray — Another way to take CBD orally with specific dose amounts per spray.
After considering these three basic tips for buying CBD, the only thing left to do is choose the kind of CBD product you want, and what brands you like the most. You can find CBD oils and tinctures, vape pens, edibles and drinkables, topical creams and lotions, and more. Just remember to pay close attention to what the labels say, so you can find a specific product that you enjoy, trust, and want to buy.