Cannabis
Vaporizing at Your Desk: How to Choose the Best Desktop Vaporizer?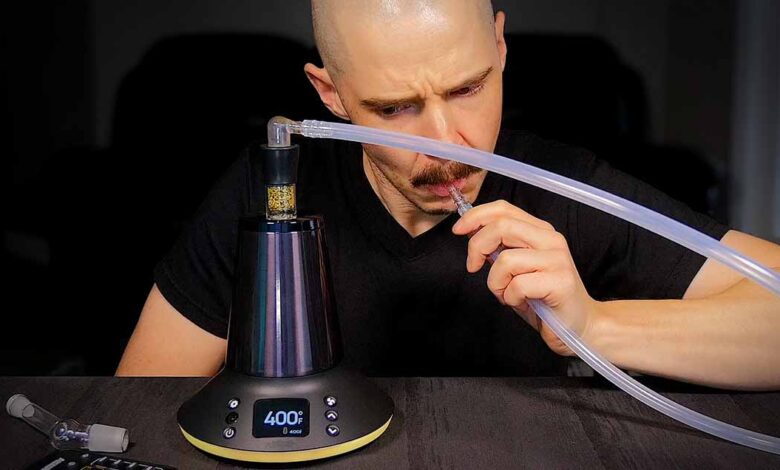 Many vape users love to smoke cannabis or tobacco at home and enjoy being high. You can also call it vaporizing at the desk, and it is done while you are indoors. For a beginner, it can be confusing to find and pick the perfect desktop vaporizer. It is important to know everything about the different products available to choose the appropriate one.
When you research enough, you will find different desktop vapes, and you can buy the ideal one. A vaporizer should be good enough to consume cannabis healthily. It should separate the THC content to make the supply long-lasting. Overall, you must have a good vaping experience.
You must get a good desktop vaporizer if you want to relax at home and vape with your friends. You need to spend a lot of money to set up the device. Before investing in any random product, you need to know various factors that you must consider for vaping at home or any stationary location.
Vaping Options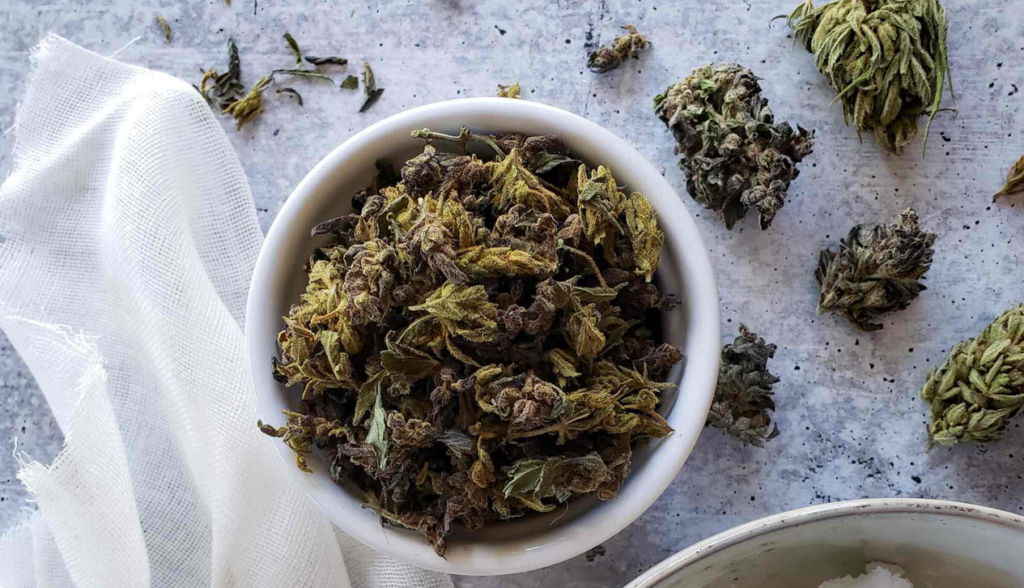 Cannabis used in vaporizers is available in different forms. The concentration level also differs, and it affects the user differently. Different material options used for vaping are:
Dry Herbs: It needs to be grounded before use. For beginners, it can be overwhelming to try dry herbs for vaping. The mixture is a combination of various dried blends used for aromatherapy. For a better and mellow experience, one can try it. If you compare the taste, you will notice it is way better than other options. It is quite simple to use and is available at an affordable price.
Oil: It is a high-concentrated form of cannabis product used for vaping. If you want to feel better, you must try it. But due to high concentration, its taste is not that good. It is perfect for experienced individuals who can bear the strong aroma and taste of cannabis. It gives intense satisfaction when vaped by an expert.
Combination: The combination category develops when you combine oils and dry herbs. You can experiment with the taste of the herbs as per your preference. You can invent various combinations that make you feel good.
Different Types of Desktop Vaporizers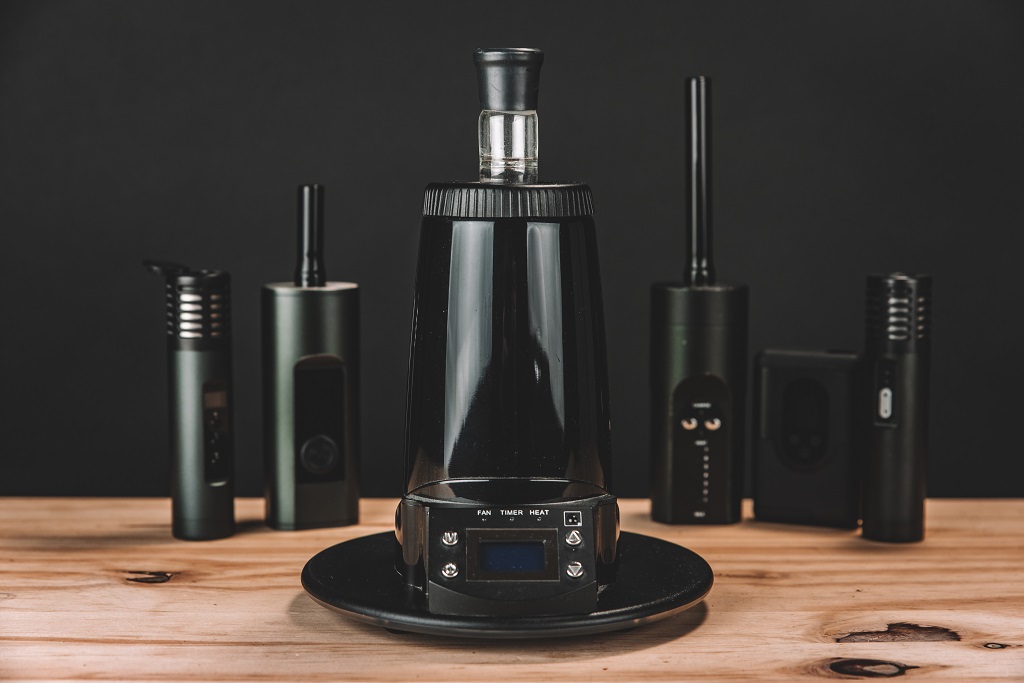 Generally, you can use dry herbs in desktop vaporizers to get the mellow flavor and mild cannabis effect. It is perfect for people who love vaping with big home units. You can share it with your friends and enjoy it at parties.
The best thing about these vaporizers is the temperature control feature. You can control the temperature and set it as required. You can also filter harmful irritants from the mixture and vape pure ingredients. But before you buy any random desktop vaporizer, you must know its various types.
Whip Styled: It works on the convection method of heating for vaporizing dry herbs' concentration. You can detect them by their unique appearance. It comes in a glass ground container shape, and a plastic tube is attached. You need to attach a mouthpiece to inhale the vapor. For a better experience, you can set the whip to cool the vapor.
Forced Air: The working of this model is also the same as a whip, but it comes with a small inside setup. Whenever you heat the device, the forced air will reach the ingredients and make it hot. It is necessary to keep the herb evenly and provide consistent heat. It will help you get the best vaping experience.
Balloon Styled: In this unique setup, the vapor is transferred to a balloon or a bag that keeps inflating gradually. If you want to inhale the vapors, you can do it from the bag as per your comfort level. It is perfect to be used when you arrange group events or parties. Vaping can be fun if you use this device.
Dual Vaporizers: If you want a device to fill vapor in a balloon or vape with a whip, you can use the dual device. It gives the flexibility to operate the device in two ways, and you can choose one that looks convenient to you. It can be the best choice for experienced users.
Impurity Filtration
All types of desktop vaporizers come with a filter that helps in removing toxic ingredients and let you vape pure cannabis. It is also possible to filter THC content and inhale cannabis as a medicine to cure your health problems. The filtration mode may vary; you must check this feature on every device.
You must choose the one that filters the harmful ingredients at a high level. In this way, you can enjoy safe vaping and have fun while doing it with your friends. You can also clean the filter when it is required. It is better to go with the device with an easy filter cleaning option. It is better to remove the toxins to secure your health.
Temperature Control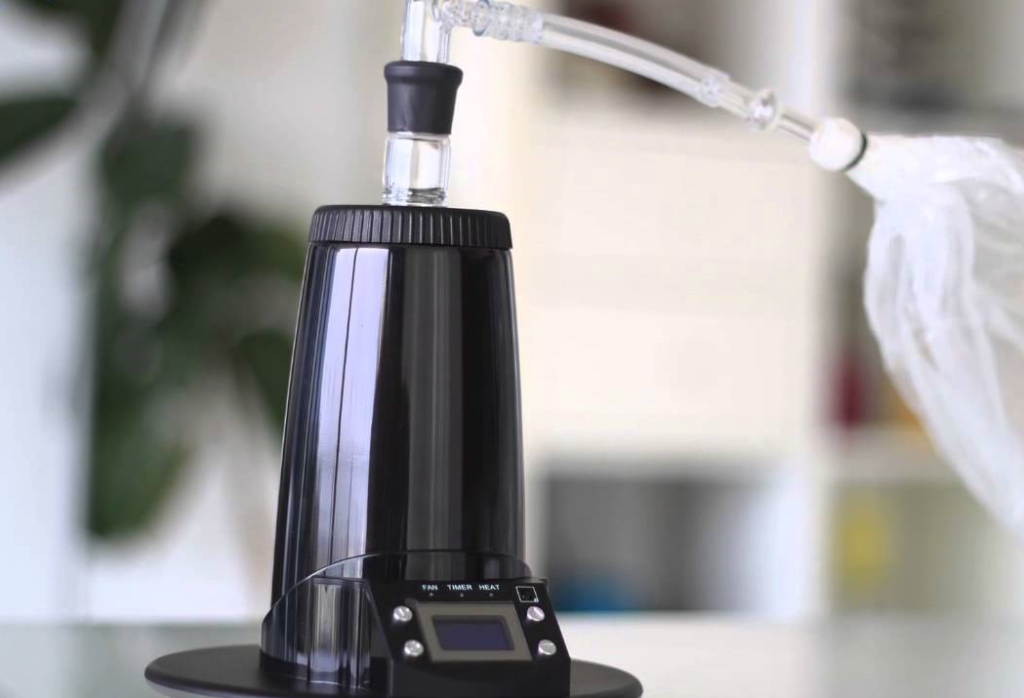 Desktop vaping device heats the dry herbs and develops vapors to inhale. A temperature control feature helps you set the right temperature to ignite the ingredients and produce vapors. At different temperatures, the aroma and taste of dry herbs vary.
You can set the temperature you like and enjoy vaping with great taste. You need to check this feature in the vaporizer and ensure you can change the temperature to the extent you like. For a better experience, a temperature control feature is a must to have in your device.
Final Thoughts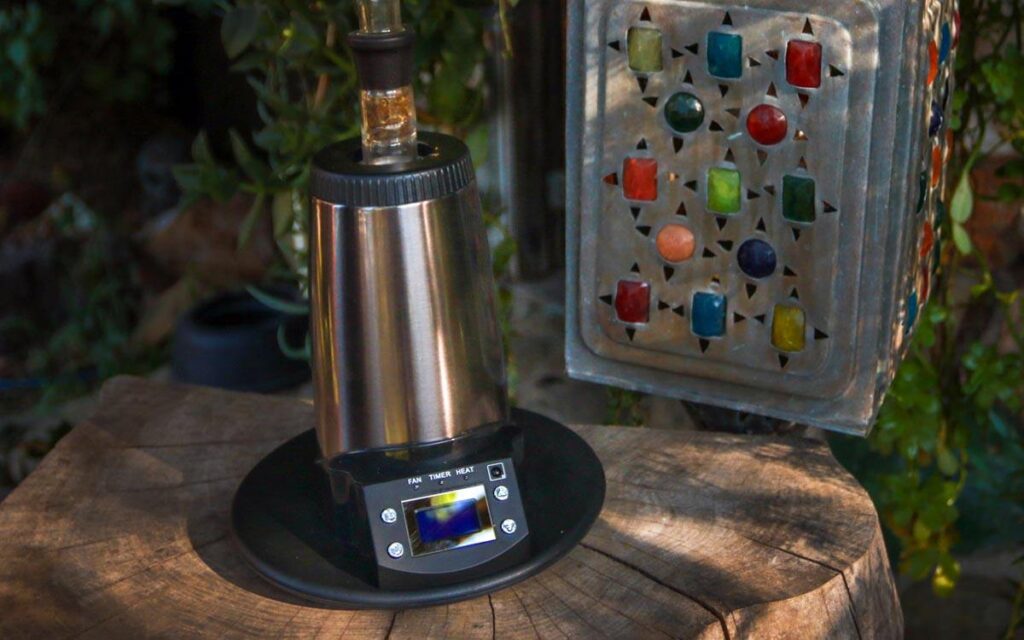 To pick a high-quality desktop vaporizer, you must consider all the factors mentioned. For a better vaping experience, you must invest your money in a good device. Many users love to vape at home with a peaceful mind, and it is perfect to own a perfect desktop vaporizer.
As a beginner, finding the right option that satisfies you completely is quite complicated. It is important to research thoroughly and pick the ideal one. After gaining enough knowledge and experience regarding a good vaping device, you can make a better decision.