Travel
Amazing Attractions To Explore In Dubai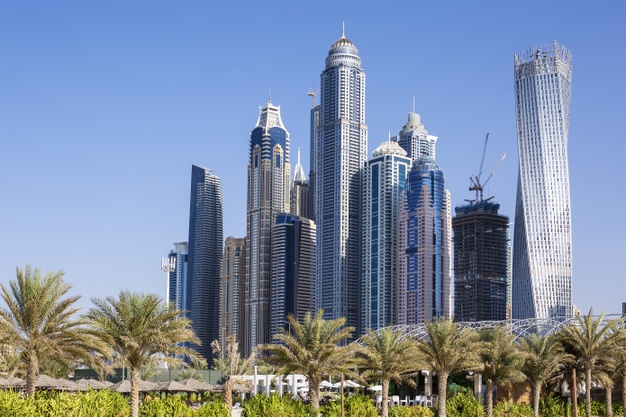 Dubai is a fantastic city! The city's glitz and glam are enhanced by its sparkling, jazzy lifestyle, brightly illuminated malls, attractive gardens, and exotic desert areas. Because there are several fantastic attractions to feel in the city. Tourists that visit Dubai frequently can't get enough of it and have unforgettable experiences. There isn't a shortage of anything in this town! It's also one of the top vacation spots in the UAE. If you have friends or family visiting Dubai, here's a list of things to do and see that they shouldn't miss.
Desert Safari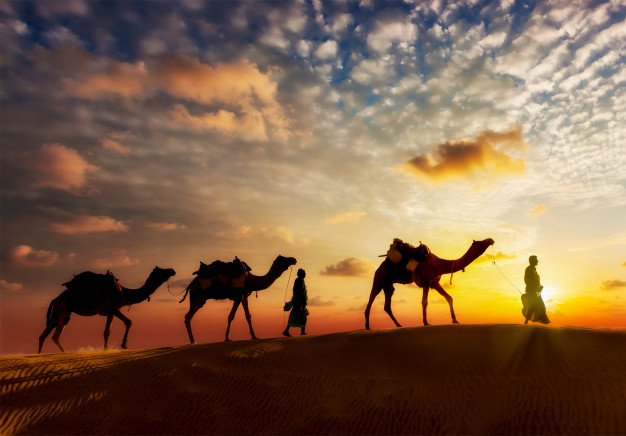 That's perhaps the best way to describe Dubai's famed Desert Safari experience, cliched and iconic. You can make a reservation for a desert safari trip, click here. Desert safari in Dubai amazing for obvious reasons, but legendary because it's a once-in-a-lifetime opportunity to explore the infinite length of bronze sands. A Dubai desert safari includes a variety of activities that will keep you amused and pleased the entire time. A desert safari trip in Dubai has lots to offer you and your family and friends, from camping to sand skiing and sandboarding to dune bashing to a camel safari. If you choose an overnight safari, you will have the opportunity to sleep beneath the stars and spend quality time with those you care about! So don't forget to include this incredible event in your trip plans.
Miracle Garden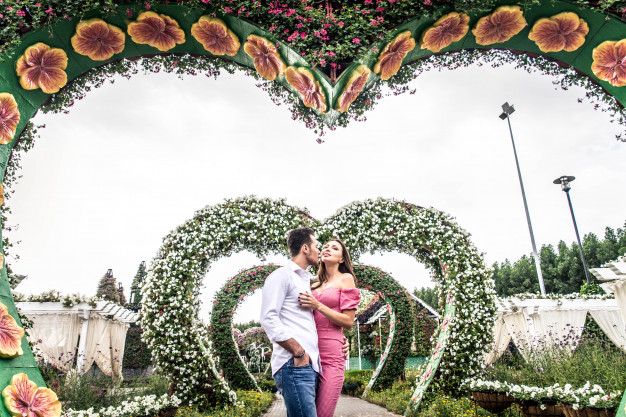 If you enjoy nature, you're in for a real treat! The Miracle Garden in Dubai is a flowery haven. This enormous garden, located in Al Barsha South, spans 72000 square meters and has over 50 million flowers. Experienced horticulturists and greenskeepers look after these blooms with great care. It is also known as the World's Largest Flower Garden and represents 'Love, Peace, and Harmony.' The flower beds and flower fields are all designed with a specific theme in mind. Add the Dubai Miracle Garden to your bucket list of locations to take your family and friends.
Burj Khalifa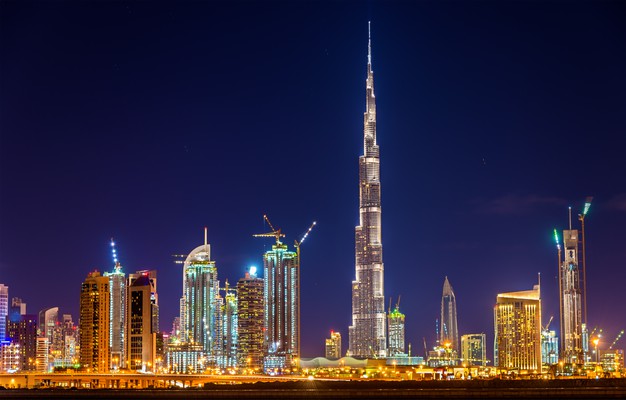 The Burj is an architectural wonder that rises to a height of 828 meters and is one of Dubai's most famous locations. The needle-shaped super scraper embodies all the city stands for glamour, glam, and excessive pomp and circumstance. It is also the world's highest man-made structure, standing twice as tall as the Empire State Building in New York and three times as tall as the Eiffel Tower. It also boasts a number of world records, making it a must-see site in Dubai.
Wild Wadi Waterpark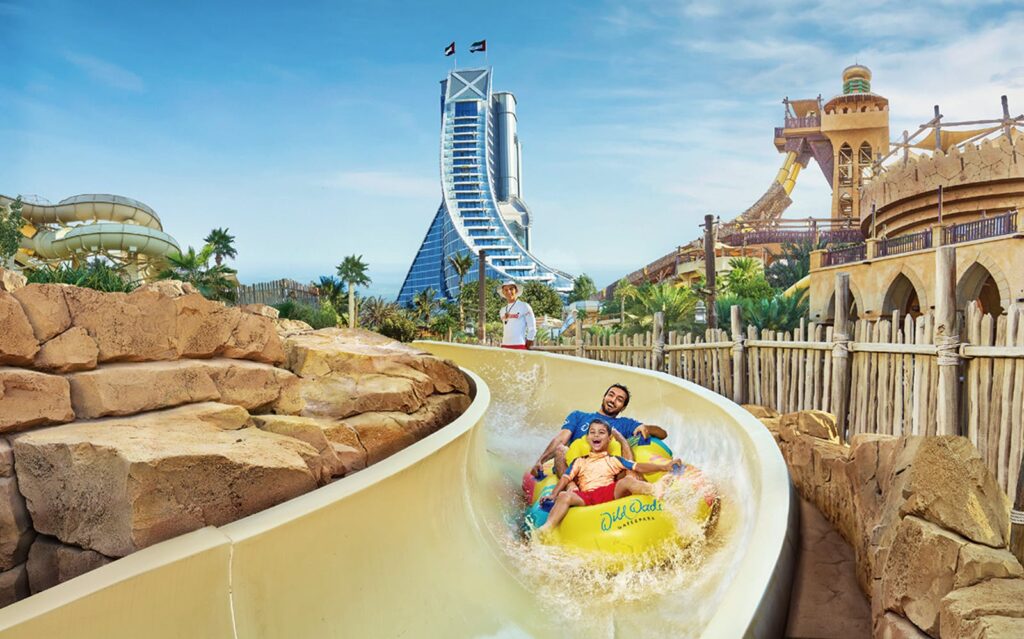 Wild Wadi Waterpark is one of the best waterparks in the world. Situated between the Burj Al Arab and Jumeirah Beach, this marvelous water park is spread over 12 acres and features over 30 rides and attractions. Some of the best rides are Flowriders, Master Blasters, Breaker's Bay, Wadi Wash among plenty of others. There are also a lot of great restaurants inside the waterpark. It is an ideal destination for a fun outing.
Dubai Creek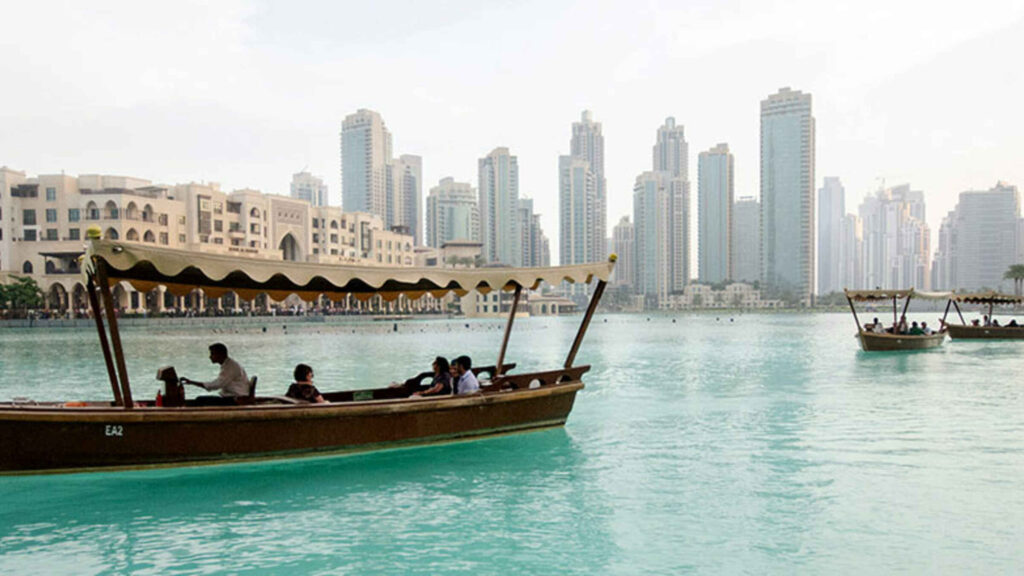 Dubai Creek saw the ancient existence in the Middle Eastern areas of about 4000 years old civilizations. It separates the city of Dubai in Deira and Bur Dubai into two areas. People moved here to earn a livelihood with fishing; from medieval times it has progressively developed as the largest commercial center. In modern times the settlers here utilized Dhows to sail, tiny traders from this region to many nations. It shows the classical Dubai economy model, a fantastic site to explore in Dubai in current times.
Dubai Dolphinarium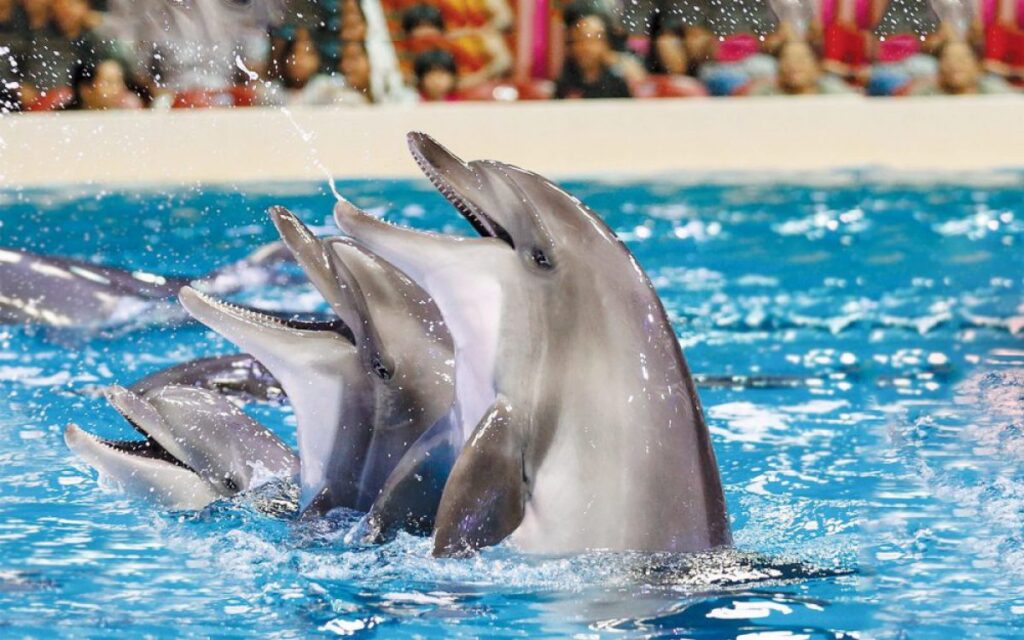 At the Dubai Dolphinarium, get a chance to witness the tricks and talent of these magical dolphins. Watch them flaunt their moves while they go all out on acrobatics, dancing, and singing. Dolphins are known for their intelligence and watching them perform a variety of such incredible acts is simply mesmerizing. This act is for everyone, kids and adults alike. Watch these incredible animals perform backflips like they are nothing and cheer them on! The dolphinarium is one of the highly popular destinations in Dubai and is almost always full. It is sure to add an unforgettable touch to your holiday. Dolphinarium is also very famous among kids, The place will catch the attention of your kids like none other. It greets you with beautiful dolphins which are even trained to entertain the audience. The highly interactive sessions are surely going to make this trip a memorable one. These friendly mammals of the sea are loving and extremely kind. Do not get surprised if your kid turns too friendly with them.
Explore the Jumeirah Coast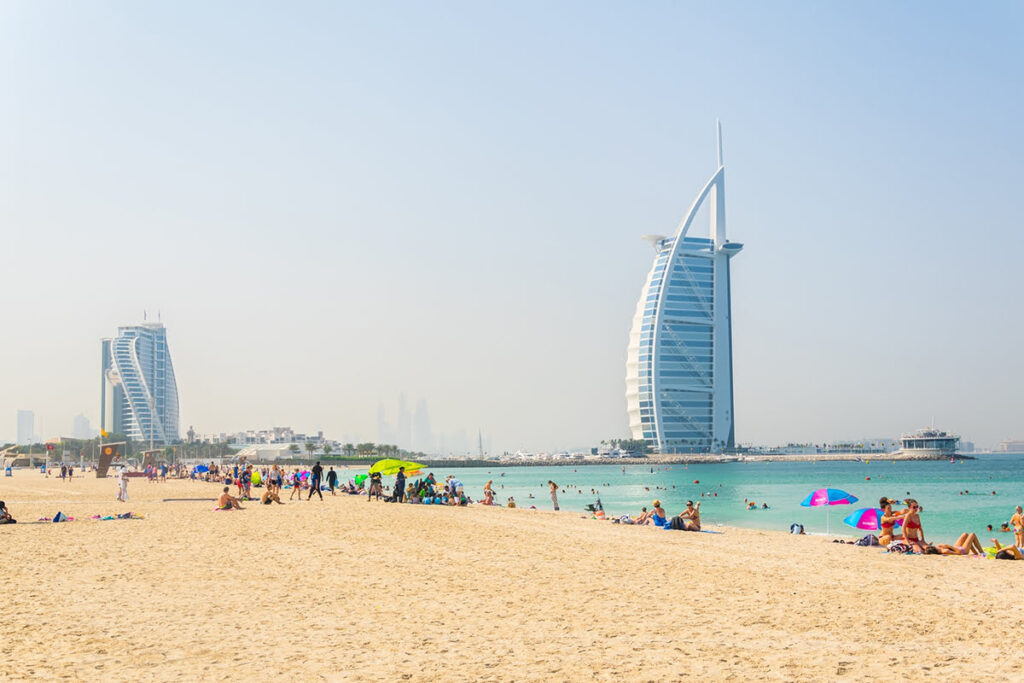 The Burj Al Arab is Dubai's most luxurious hotel overlooking the shore of Jumeirah and is undoubtedly one of the world's greatest vistas. If you are in Dubai, the jazziest version of the city must be experienced, which you will surely like visiting Burj Al Arab. Go to this paradise for a delicious breakfast and then go for a memorable meal to discover the Jumeirah shore. You will always keep this memory when you have the Persian Gulf in your palm as your partner and a cup of coffee.
Final Words
In this charming city of Dubai, there is a lot more to be done. This city is distinguished apart from other UAE cities by gastronomy, entertainment, and luxury. It is also shopping heaven and is well-known for its centers, Dubai is calling for an adventurous trip and you would not think so, but for parents looking for family-friendly places, there are plenty of alternatives accessible. You will take your loved ones to Dubai if they visit the UAE since that's just an outrage. Take use of Dubai Adventures to plan your holidays to the UAE and discover a number of holidays, including residences in Dubai and the UAE. We can also assist you to plan your journey for your holiday in an effortless manner.