Cars
A Review on the Best Jump Starters for Cars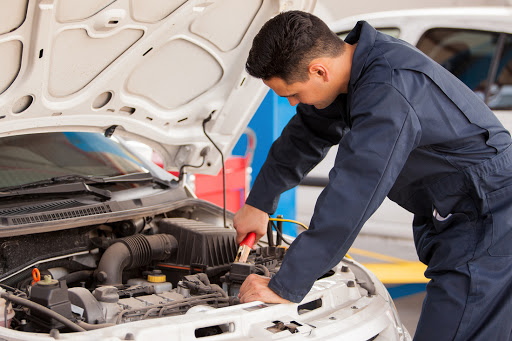 One of the most common issues that you can encounter in your car is having a dead car battery. This is a big inconvenience, especially when it suddenly stops working while you're still on the road.
That is why having a jump starter on hand is very important. You can use this as an alternative to the typical approach you do when jump-starting a battery. It offers versatility and can easily help your car battery run again.
However, looking for the best jump starters for cars is not quite easy. There's a lot of options available, so it can be a little difficult for you to choose what's suitable for your needs. To help us out, automobileremedy.com listed some of the best jump starters for cars in the market below.
DBPower DJS50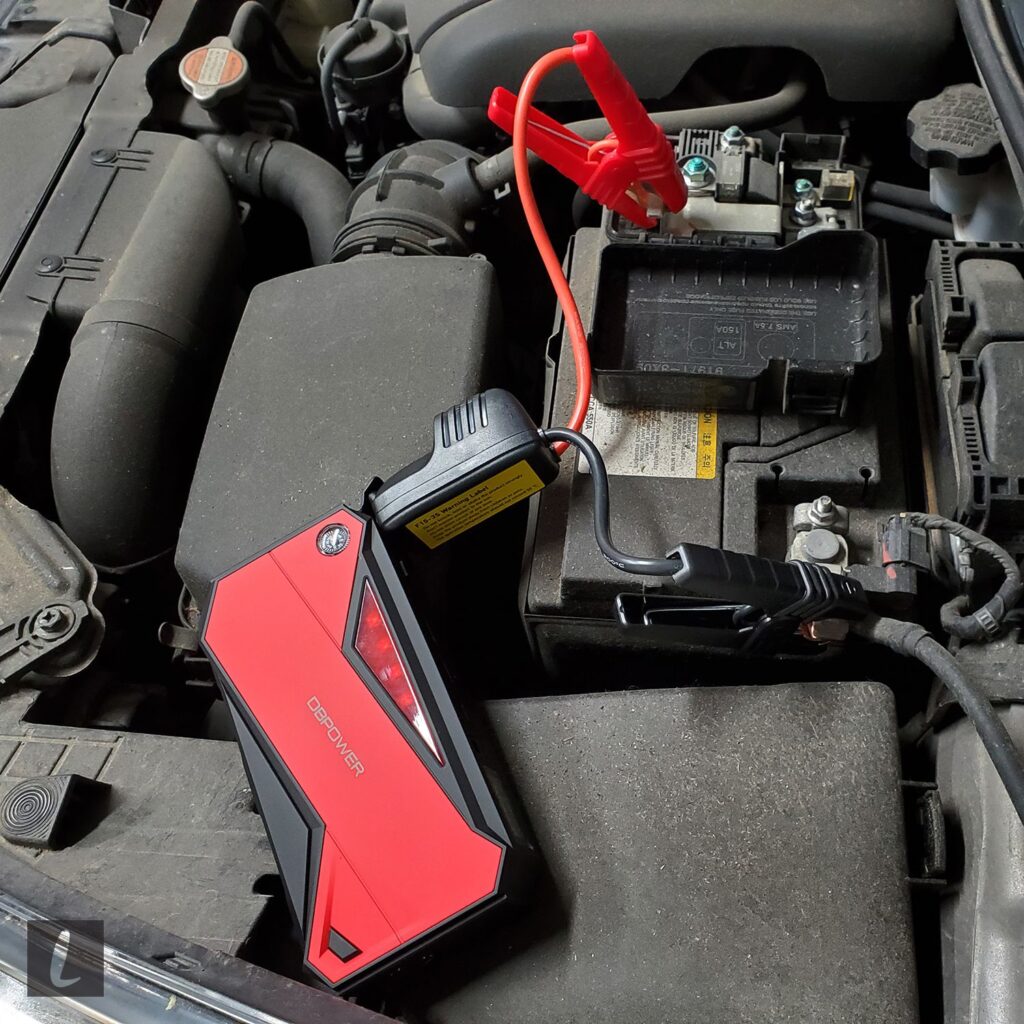 This unit comes with 600-amp peak storage that is encased on a lightweight and compact housing. It can jump-start an engine of up to 5.3 liters in diesel and 6.5 liters in gasoline. It also has heavy-duty cables and terminal clamps that you can use to operate the unit easily.
You can charge it via the USB port and it can do up to 30 jump starts in one charge. It also comes with a compass to assist you in navigation when the situation becomes quite stressful. It also has safety features to protect the unit and your car from overcharging, overloads, and short circuits.
Pros
30 jump starts in one charge
Compact and lightweight casing
600-amp peak storage
Can jump-start an engine of up to 5.3 L (diesel) and 6.5 L (gasoline)
Comes with durable cables and terminal clamps
USB charging, a compass for navigation, and an LCD screen
Safety features included
Three-year warranty
Cons
It may not be very durable compared to other units
Beatit BT-D11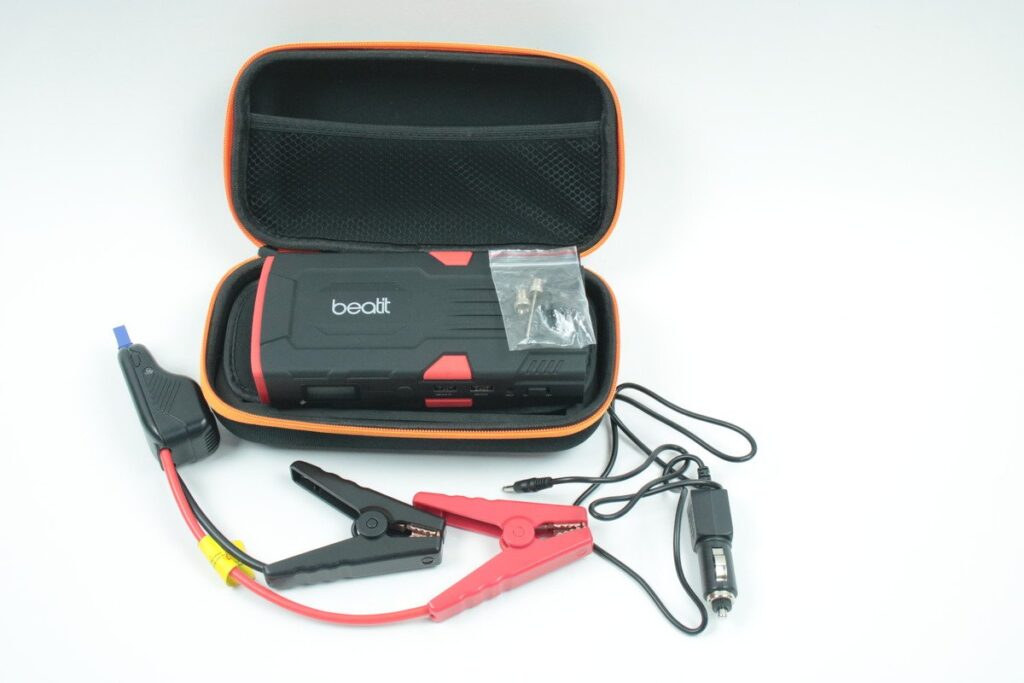 If you're looking for a jump starter that can start engines of up to 5.5 L (diesel) and 7.5 L (gasoline), then you should try Beatit BT-D11 as it can definitely do the job.
This unit has a lightweight and compact design – small enough to fit inside a glove box. It also comes with safety features that offer overcharge, short-circuit, and overload protection.
You don't have to wait for hours when charging this jump starter, too, because it is fast-charging. It features a twin USB charger, allowing you to charge other devices in it during emergencies and power outages. You can charge phones, laptops, and other digital devices, just like a power bank.
It can do 30 jump-starts in a single charge and comes with 800-amp peak storage. You can also use it in dark areas, thanks to its built-in flashlight.
Pros
Can start engines of up to 5.5 L for diesel and 7.5 L for gasoline
Lightweight and compact design
Includes safety features
Fast-charging
Twin USB charger for digital devices
Can do 30 jump-starts in a single charge
800-amp peak storage and built-in flashlight
Cons
Some issues on durability
Won't charge quickly if other chargers are used 
The Clore Automotive JNC660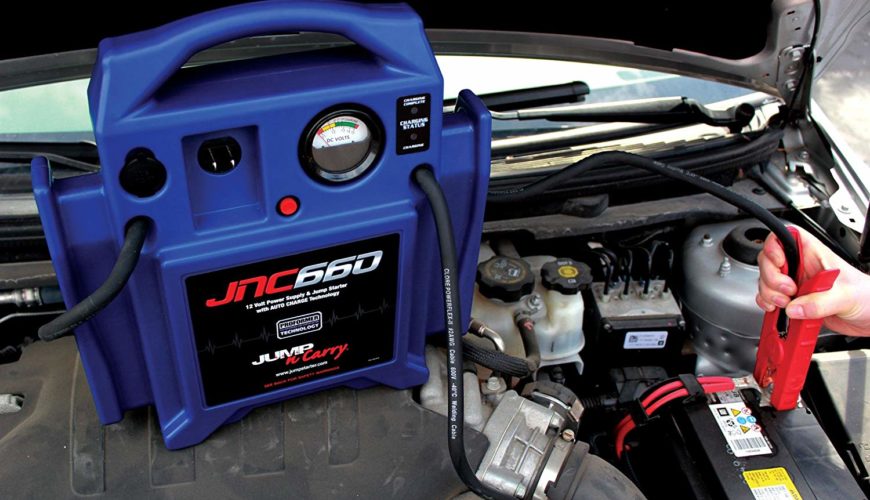 The Clore Automotive JNC660 comes with a lead-acid battery, which makes it more powerful compared to other units available in the market.
It has 1700-amp peak storage with 425-amp cranking power. This unit also comes with a built-in voltmeter, allowing you to know if the battery is still full or already running low.
JNC660 features a Proformer battery technology, making it suitable for various automotive applications. This feature also promotes longer service life, so having it is definitely worth your money.
Insulated jumper cables made from heavy-duty copper are also included for added durability. To keep the unit fresh and in good condition, it is recommended to recharge every 30 days.
Pros
Has a lead-acid battery
With 1700-amp peak storage and 425-amp cranking power
Built-in voltmeter
Performer battery technology for versatility and long service life
Comes with copper jumper cables
Easy to use
Cons
This unit is mistake-proof, providing a safe start every time you use it by eliminating sparks. It has 1000-amp peak storage and can do up to 20 jump-starts in one charge.
Other than jump-starting your car, you can also use it to charge your smartphones and other digital devices using its USB charging port. Actually, you can charge all four devices at the same time in this unit.
It can start engines of up to 3 liters for diesel and 6 liters for gasoline. It also has a built-in LED light that allows you to work in dark areas.
Pros
Mistake-proof and spark-proof
100-amp peak storage
Can do up to 20 jump-starts per charge
Charge up to four digital devices on its USB charging port
Built-in LED light
Included safety features
Cons
Buyer's Guide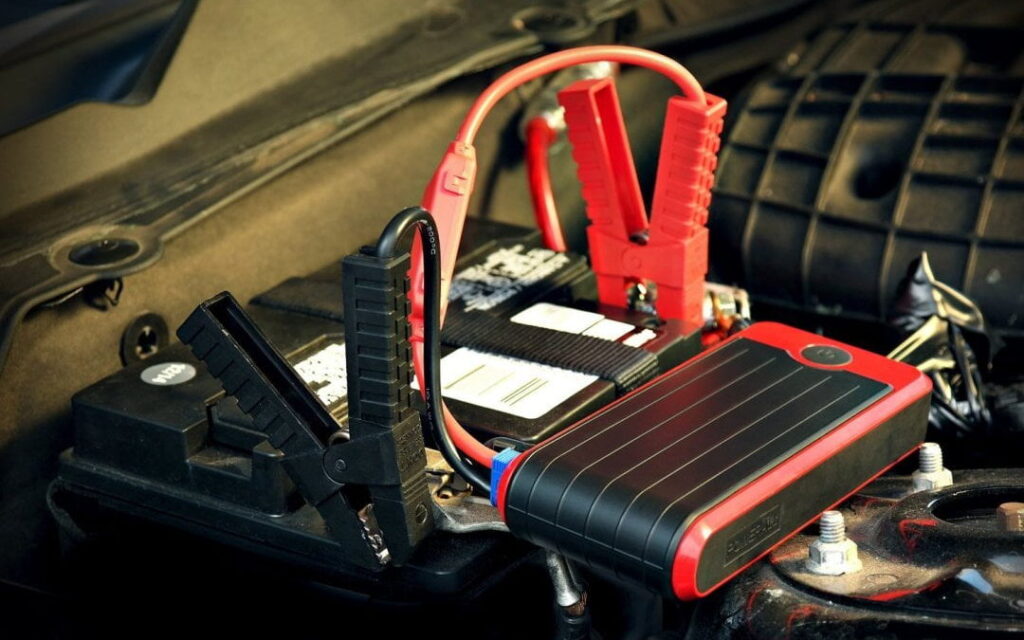 Before buying a jump starter for your car, there are some factors that you should consider first.
Take a look at these factors below.
This is an important consideration for those who have a tight budget. If your budget is at least $50, you can still buy a great jump starter. However, it doesn't come with accessories like radios and LED flashlights. The units from this price range are only suitable for small vehicles, too.
On the other hand, if you can pay more than $150 for a unit, then you will definitely find a high-end product on the market. Accessories and other great features are included in it, too.
You should look for a powerful unit that comes with great cold-cranking amps and cranking amps because they represent how much power can be discharged out in a short period of time.
This will determine if the unit can provide enough power to start the engine of your car. Peak amps are also important; however, it doesn't provide a lot of power compared to cranking amps.
Make sure that the product you will be buying is durable enough and can withstand different weather conditions. Remember that you'll be using it during emergencies, so it should be sturdy and strong enough to assist you in distressed situations.
Final Verdict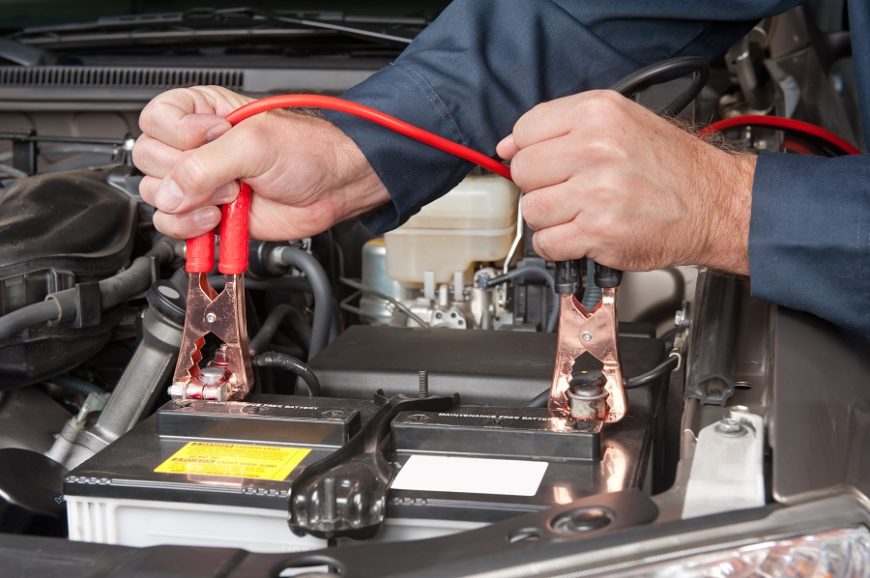 Now that you know some of the best jump starters for cars available in the market, it will be easier for you to find the right unit for your vehicle.
My final verdict, on the other hand, goes to Clore Automotive JNC660.
In this review, this is the only unit that comes with a 425-amp cranking power. And just like what I've mentioned on the buyer's guide above, it is more powerful than peak amps so I chose it as the best.
It also comes with different accessories and features that can help you in many ways. Some of these great advantages include the built-in voltmeter, the Performe battery technology, and the jumper cables made from copper.