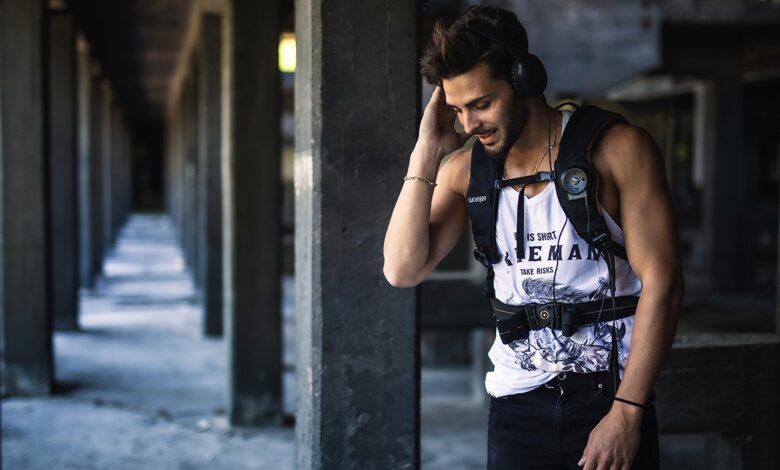 With Woojer Vest you will always feel like you are at a concert next to the speakers. This means that the sound will flow through the whole body, and the vibration is so intense that you will feel the music in your bones as well. Even the best headphones or speakers can't give you this feeling, because you will only feel the sound in your ears.
Best of all, you won't disturb anyone around you, because Woojer West works, but without sound. It's a chance to really experience your favorite video game or other content. Sound vibrations that flow through your body will give you a realistic feeling while watching a movie, playing a video game or listening to your favorite music.
How does the it work?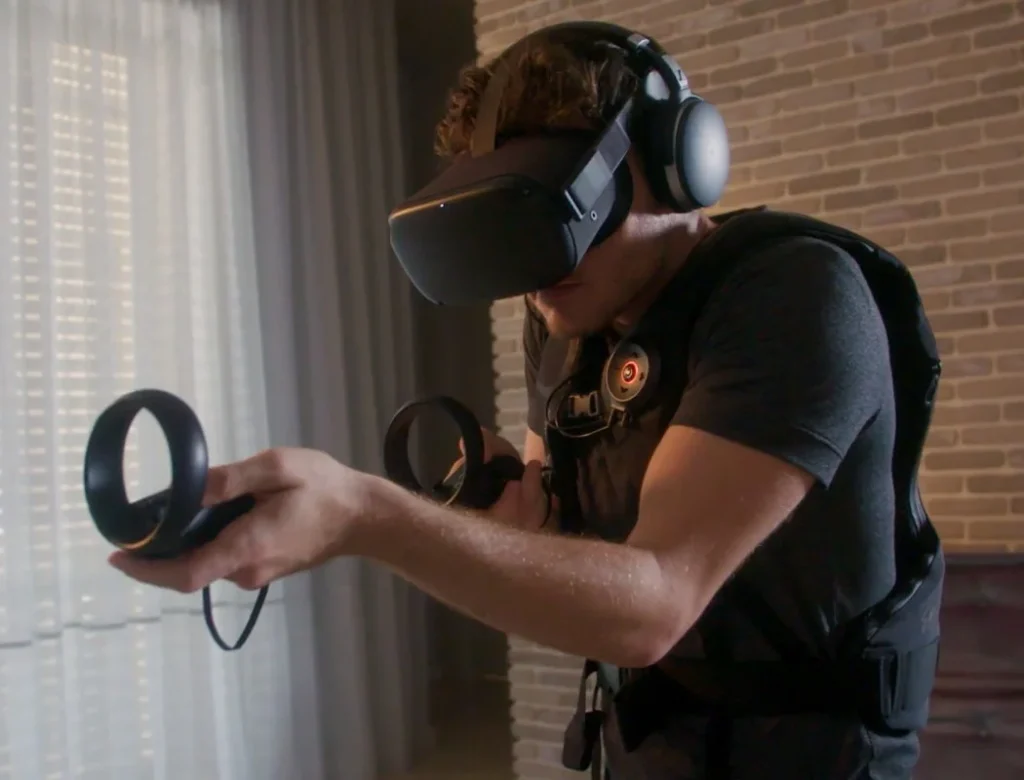 So, this device works on a very simple principle. It makes you feel everything by sending sound vibrations to your body. However, the body feels not only vibrations but also the effects of loud music. For example, if you close your eyes while listening to music, you will feel like you are on a rave.
You will be delighted with the bass. It is a great choice for all audiophiles. The vest is relatively smaller and discreet in shape. It contains several setup options to fit perfectly into each user's profile.
We must note that the device is comfortable and does not retain too much heat. This means that you can wear it for hours and nothing will hurt you, and you will also not be hot. It also contains several bass shakers in different parts. It is mostly in the front, back and sides. It is these small components that turn sound into feeling. Although they are small in size, they are quite a powerful thing. You will notice a lot of physical feedback.
Who is the Woojer Edge for?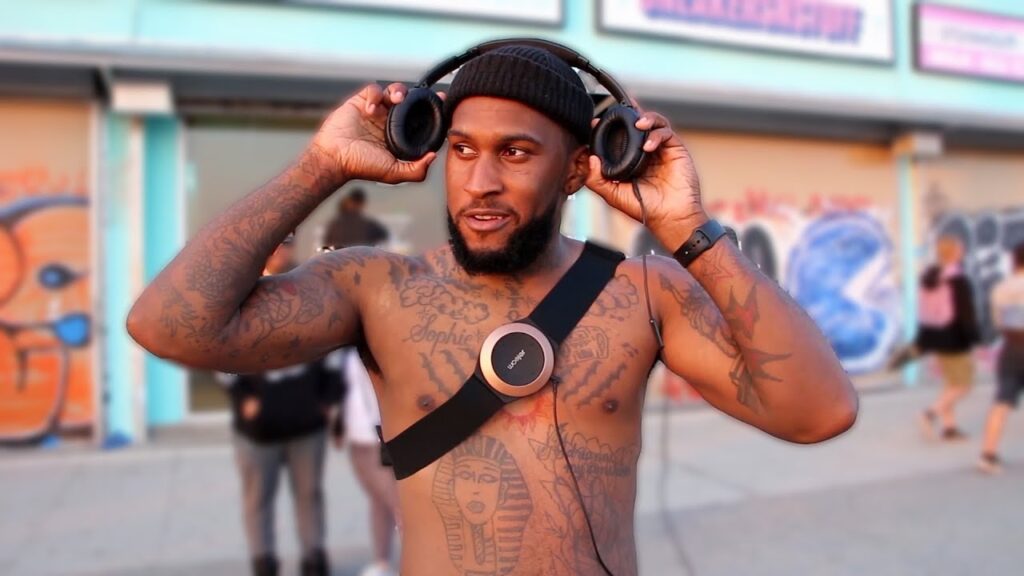 Since this device has great sound, it will benefit everyone. Due to the powerful depth of sound, it will be a perfect piece of equipment for every audiophile. People who enjoy quality music are also looking for a larger selection of digital and analog inputs.
Woojer West has a lot to offer producers and anyone who wants to feel the feedback and impact of what they create. Whether you're shooting at home or having an isolated studio, you'll be delighted with the performance of the vest. It is equally popular with movie lovers, because there is no better feeling of complete loss in the world of film on screen. You are only one step away from that and that is exactly this vest.
It is specially designed for films that have a serious epic, orchestral score. You will feel every triumphant note and action that takes place in front of you. In addition to the beautiful feelings, you can also experience the scary ones while watching the scenes from the thriller. This review below showed us that many users are games and streamers, because they actually benefit the most from the device.
Anyone who has a lot of experience in playing games knows how good this gadget is. Whether you're playing shooting games or you're in a magical world, the VR setting will take your game to the next level. Woojer Vest will give you physical sensations. Thanks to them, you can improve your game and fully immerse yourself in that virtual world.
What are the disadvantages of Woojer Vest?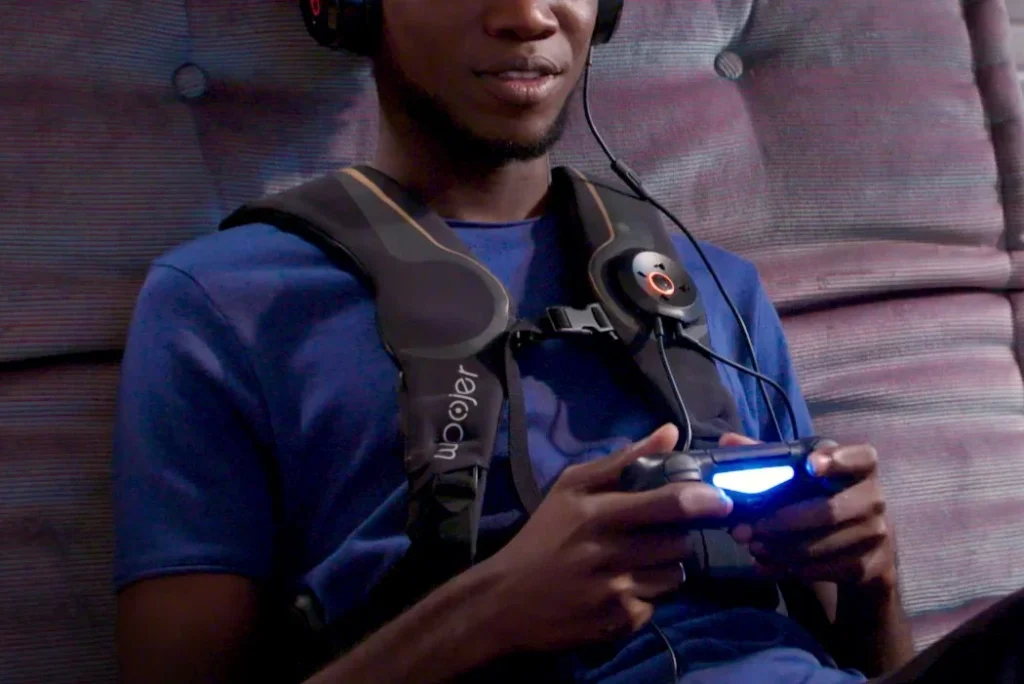 Just like any device, Woojer Vest also has certain drawbacks. One of the drawbacks is that it can only be used by one user, but this is only temporary. You will soon be able to use it in pairs, because the two models will be interconnected. You will also get the opportunity to use it with many more people at the same time.
For starters, try testing this interesting gadget yourself until you get a boost. In addition, there is another minor problem.
The device contains one output, which means that connecting a set of external speakers or headphones is a more intensive process. We are sure that in the future this process will be much simplified. You'd be surprised how fast Woojer is in updates and updates. This means that you can expect something new on the horizon every day.
How strong is the feeling Woojer West provides?
This device will make you feel a shock, a shot or an explosion. The vibrations that reach you will really enhance your virtual gaming experience. That is why it is one of the better investments when it comes to accessories for the VR experience. Best of all, it will adapt to any context. No matter where you are thematically, chronologically or longitudinally, you will be delighted with the result.
Is there a good balance in the Woojer Vest system?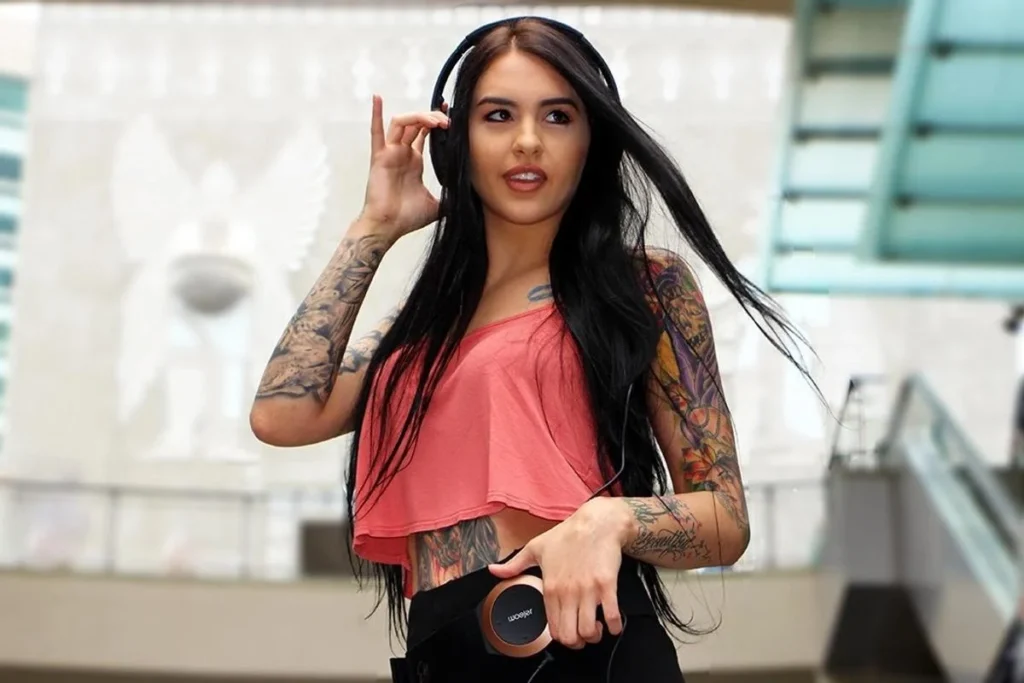 In order to establish a better balance, there are a lot of control components on this device. For example, the controls are located in a circular unit at the top of the bar. There is also a button for power and pairing.
The outer ring also deserves control and is responsible for haptic response and volume. In addition to all of the above, there are several other standard options such as cable entries, Bluetooth, etc.
The vest is designed so that all important and useful points are located on the appropriate parts of the body. Only in this way will you get the most comprehensive feeling. It is a technology that works quietly, accurately replicating frequencies with response. Don't worry, the frequencies are low and you won't be able to hear them, you will just feel them slightly. This great engineering looks like it's from science fiction TV shows.
Conclusion:
If in doubt, keep in mind that this device alone has made millions. The reason is quite obvious. Thanks to great specifications, comfort and affordable price, it will offer you an unprecedented experience.
Woojer Vest is the right choice if you want to fully feel the melody. The best way to do this is to use it while watching a movie, playing video games or listening to music. Once you enter your music library with this futuristic vest, you will not be able to stop listening to music.