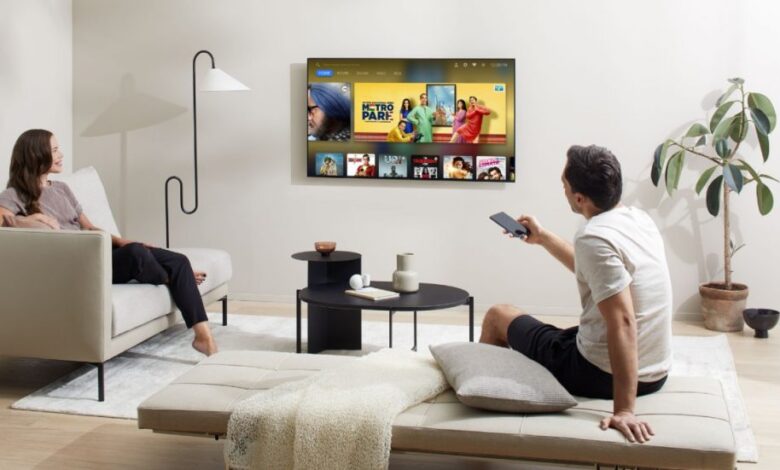 Mounting the TV on the wall is a great way to save space and to make your room look better. Nowadays people are opting for minimalist furniture and choose not to use that many cabinets. When your television is placed on the wall, it is easier for you to clean it and around it, plus it will look great. This task may feel like a challenging one, especially if you are a beginner, but you should know that there are things you can do to ensure that everything goes smoothly.
If you don't want to read every part of the user manual, we've got some great news for you! We created this guide to help you with your goal and these are the most important things you should know.
Choose the mount type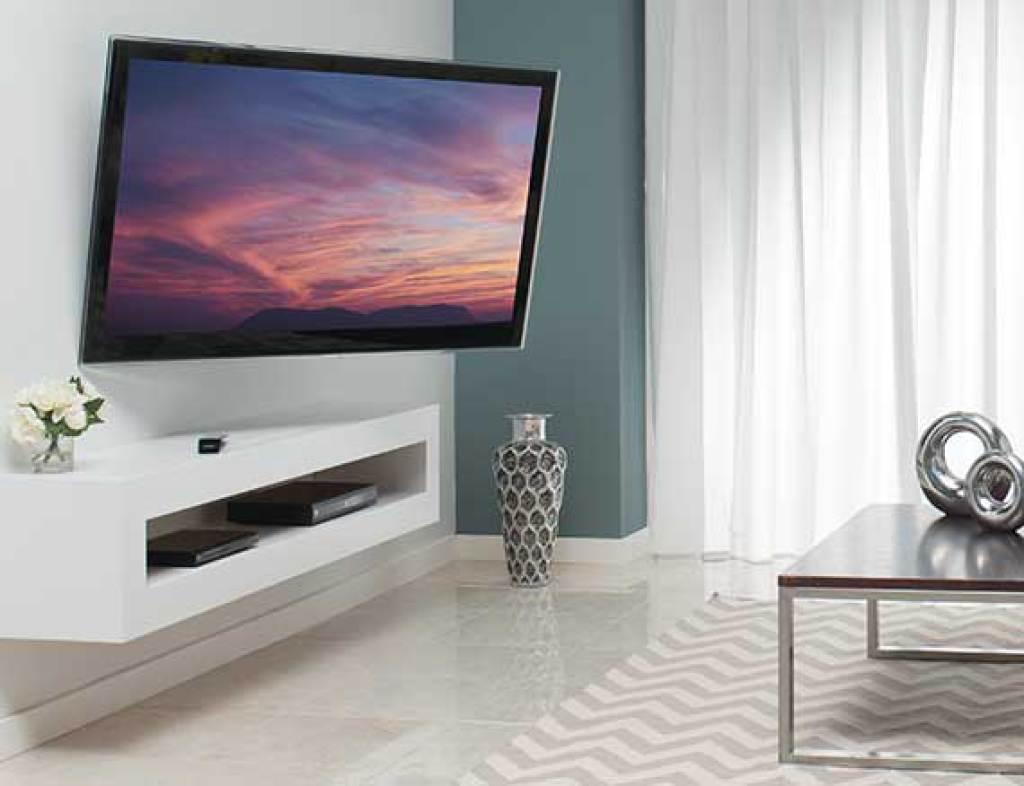 There are a lot of mount types available on the market and they come in different sizes and they are made of different materials. Choose something that is durable and something that's lightweight.
The TV itself is heavy enough, so you don't want to put additional weight on the screws and bolts. Talk to the seller and see which model will be the best for you. Remember that the best ones are usually a bit more expensive, but it is worth investing in something that you are going to use all the time.
No matter where you put it you want to make sure your TV's safe and secure. TVs are often an object of theft and protecting your home is a priority, particularly in situations you have various devices around your home. Alarm-cctv.co.uk advises you to add an appropriate burglar alarm to keep your home safe.
Height and weight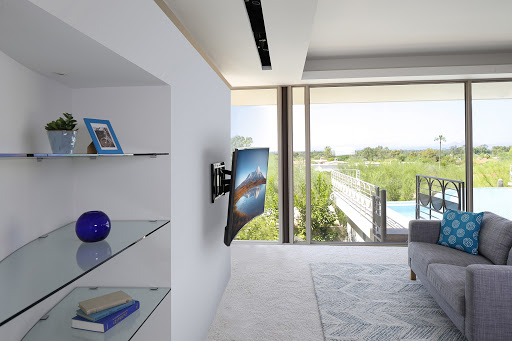 These are the two things that you should consider before buying the equipment and before you start installing it. Not every mount can support all televisions. Some are made for smaller and lighter TVs and some are made for 60 inches TVs that weight a lot.
Choose the amount depending on how heavy the television is and if you are not sure which model is best for you, talk to the seller and tell them the dimensions of your television, the weight, and brand. They will be able to recommend the best one for you.
Once you have the equipment in your home, you should think about the height of where to install it. If you are installing it in the living room, then you should place it parallel to the eyes while you are sitting on the sofa. It should not be placed too high because you will risk injuring your neck and back.
If you want to install it in the bedroom, then you should put it on the wall that's opposite of the bed and place it a bit higher, so that you can watch TV without any issues while you are lying on the bed. Make sure you consider the angles and the range of the mount type.
Start at the beginning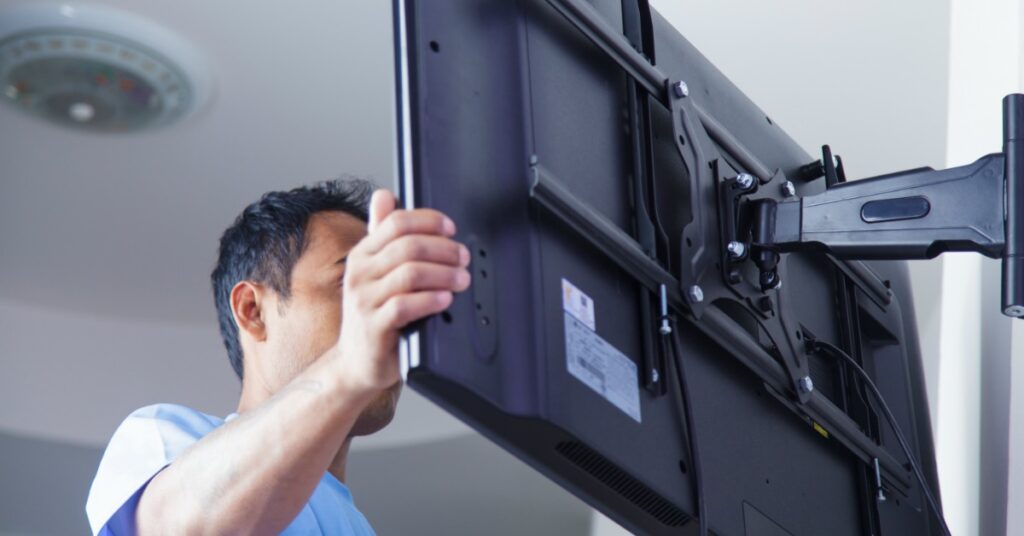 One of the most used quotes when doing things around the house is when everything else fails, read the instructions. Well, you should start with that instead of waiting to make too many mistakes. Most of the equipment comes with step by step instructions for that specific model.
Every mount comes with two parts – the first one you should install on your TV and the second one goes on the wall. Start with measuring the space and making sure you have enough room for everything to fit perfectly on the wall. Clean the wall from things that might come in the way.
Then you should mount the wall part first and then add the television to it. Start by drilling holes in the wall and use the screws and bolts that you got with the equipment. Follow the instructions written in the guide when it comes to attaching everything in the right place.
Call the professionals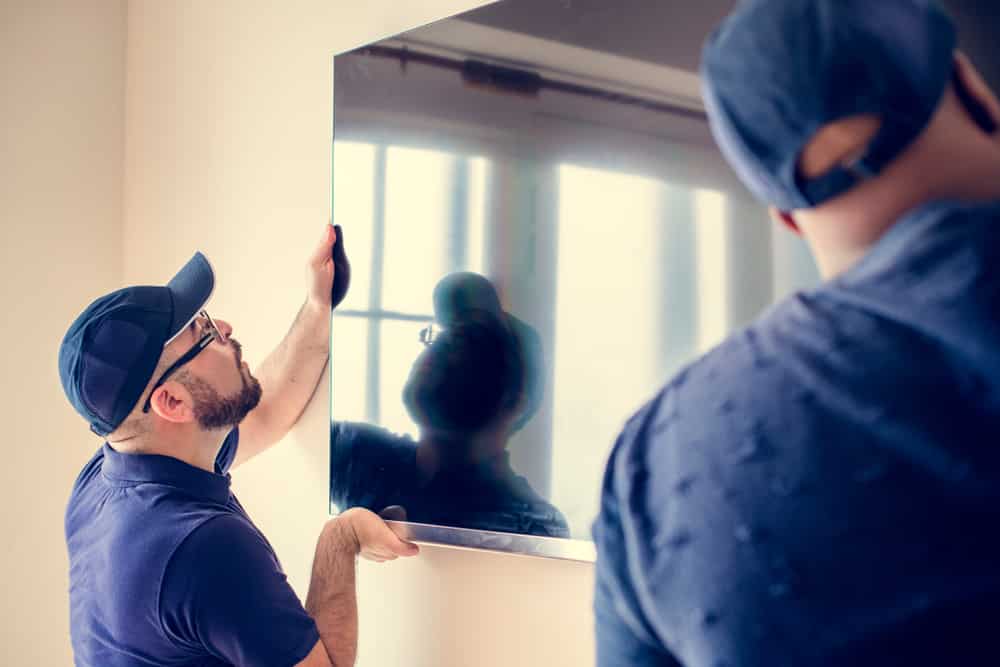 Sometimes it is better to ask for professional help than to spend hours and hours doing the same thing without any good results.
Mounting a TV on the wall can be a challenging task and if you don't do it correctly, you may risk the TV falling down, getting damaged, or worse, hurting somebody. You also may end up drilling too many holes, so if you are not sure how to do it, you can check this site and see what kind of options the professional services offer.
Being safe is more important than finishing a DIY task, and replacing the TV will cost you a lot more than getting an expert to help you with the equipment. Plus, you will get an installation warranty, so in case of anything malfunctions, you will not have to cover any repair fees.
Use the right tools
If you want to try your luck before calling the experts, you should make sure that you have the right tools to install the mount on the wall. The drill is the most important component, so check to see if you have the needed size and you should find a screwdriver that will be a good fit for the screws and the bolts. If you don't have all of these tools, you will need to buy them, borrow them from a friend or just give up and get an installation service.
Go slowly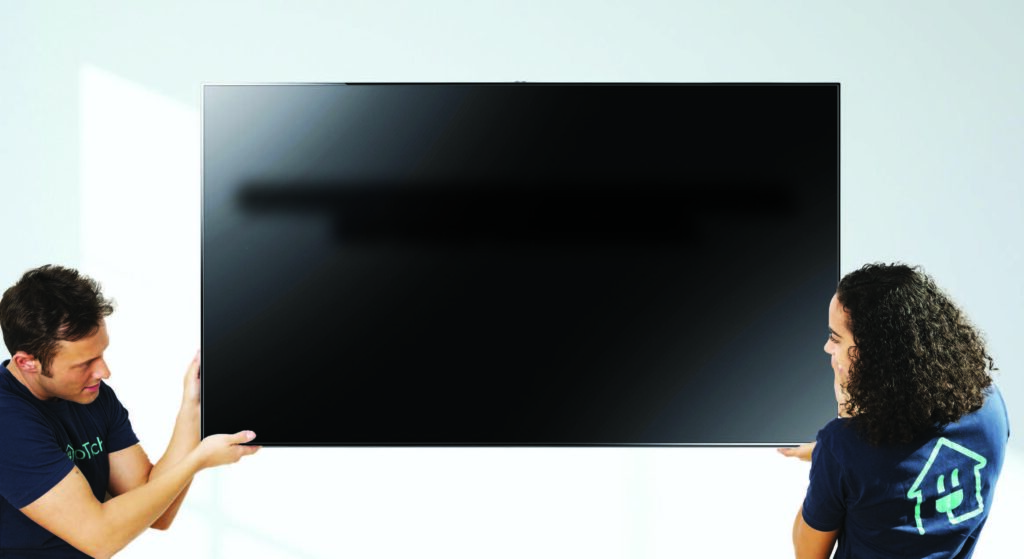 If you have all the tools, if you found the best spot for the TV and measured the height, then you should just drill the holes, place all the bolts, add the mount and if everything falls into place, be happy for managing to do this. However, you need to work slowly. Take your time with every step, double-check everything you've measured, and don't rush.
It is better to spend a few hours doing this and getting it right the first time around than to rush everything and make mistakes.
Hide the wires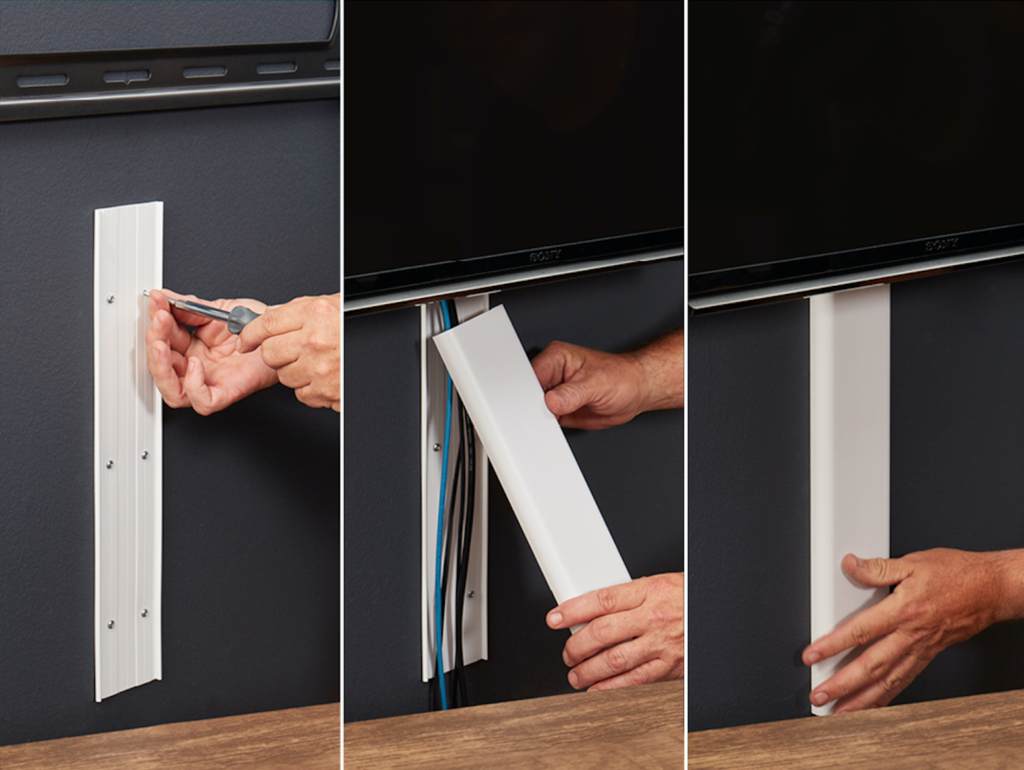 Once you are done installing the mount and when you are sure that everything is placed correctly, you will probably want to hide all the wires. You can do this in several ways like crown molding, cord hider or you can just buy cables that you can paint over and paint them the same color as your wall.
Some people opt for creating interesting forms with wires to make their space look unique. Just don't leave them hanging all over the place because they will annoy you.
Congrats! You've managed to finish everything up! Now is the time to just sit back and watch your favorite show on TV.
Mounting the TV on the wall is not a hard task if you follow the instructions and if you take things slowly. Always follow the step by step user guide and you will finish this task in no time. You can also call your friends and ask them to help you, so you can watch your favorite movie together when you are done with everything.