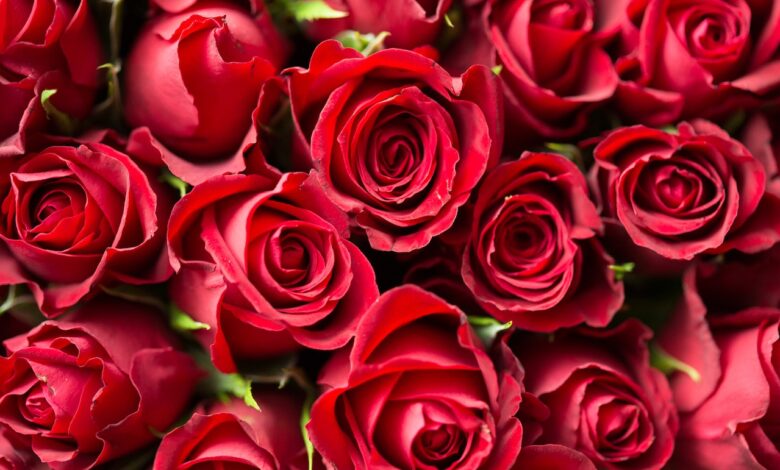 Roses are undoubtedly the most timeless choice of flowers that have been used for centuries to convey different emotions depending on their colors. Whether they are gifted on their own or combined with other flowers in a beautiful bouquet, roses add to the beauty of any floral collection. Different colors of roses not only look stunning but also have different connotations. For instance, red roses are used as a symbol of love and romance, white roses for innocence and purity, yellow for joy and warmth, pink for adoration and grace, orange for passion, and more.
The extraordinary variety of roses makes them suitable for any occasion, happy or sorrowful. Roses can be used as sympathy flowers to show your support and compassion for a mourning family and to communicate your profound love for a romantic partner or spouse. Rose bouquets come in a wide range of floral arrangements, each carrying its unique charm. Keep reading as we explore some of the most popular rose bouquet arrangements currently available via FTD.com.
1. Long Stem Red Rose Bouquet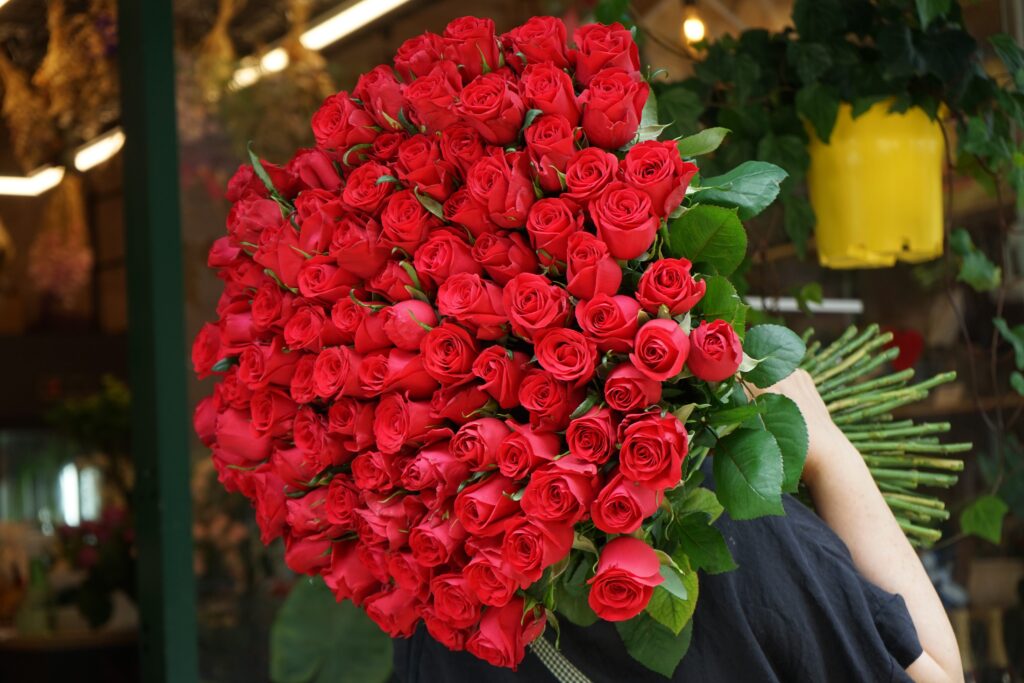 A red rose bouquet is the perfect romantic gesture to proclaim your love for your partner or spouse. Around the world, red roses are seen as a symbol of romance and love. The beauty of red roses is timeless, and the passion they convey to their recipient is ideal to celebrate a shared romance on occasions like Valentine's. In contrast to the white aesthetic of a wedding, red roses create a lovely bouquet.
2. Mixed Roses
A bouquet of mixed roses is a vibrant addition to any living space and makes a perfect gift for any event. While individual colors of roses have distinct meanings, you can use a mixed rose bouquet to combine and showcase multiple sentiments, including love, kinship, friendship, harmony, sympathy, grace, and kindness. Assorted colors are certain to bring a smile to any recipient when you send roses online.
3. Harvest Thoughts Floor Basket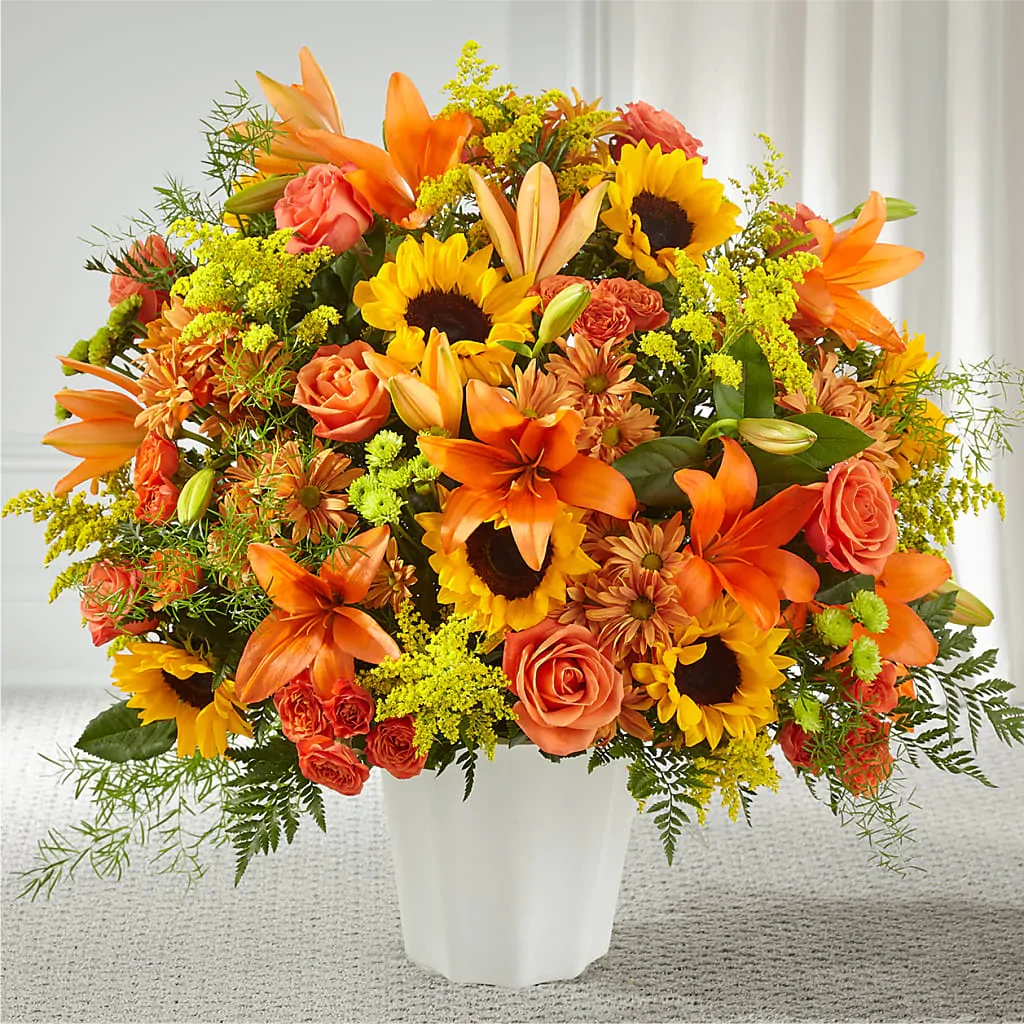 With stunning flowers like daisies, lilies, roses, sunflowers, and mini roses, this floral basket is ideal for the Fall season. Mixed with fresh greens, these flowers showcase the colorful yellow-orange spectrum that blends seamlessly within the color palette of the autumn and adds a splash of color and joy to any living space. The carefully curated basket features flowers of different sizes to showcase the beauty of each stem.
4. Evermore Bouquet
Pink roses shine in this breathtaking collection of flowers that also features eucalyptus, alstroemeria, and snapdragons. The harmony between pink and green colors of this bouquet is ideal to showcase the natural beauty of each flower type, with the baby pink roses taking center stage against the backdrop of hot pink alstroemeria and light pink snapdragons. The bouquet is perfect for gifting at any event and makes a great addition to indoor vases.
5. Autumnal Memories Wreath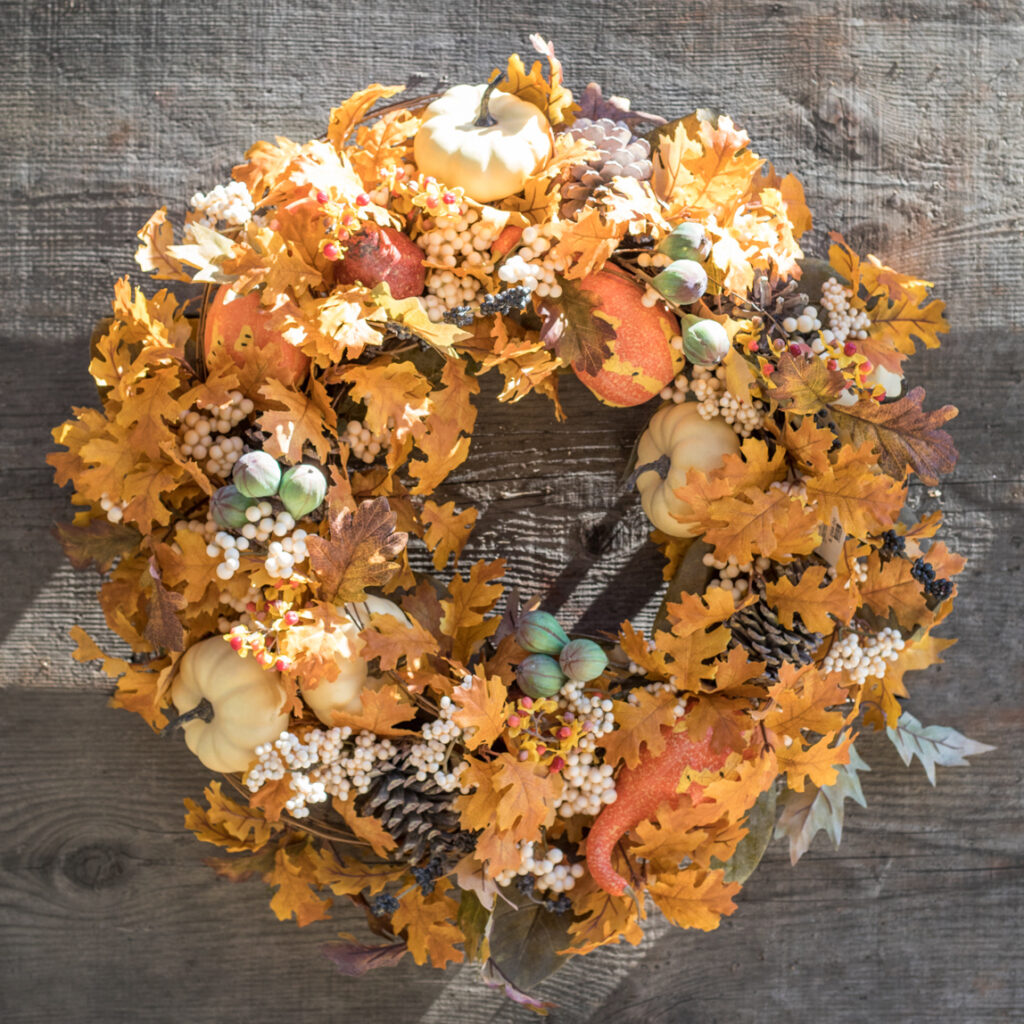 The Autumnal Memories Wreath features a stunning collection of flowers, including carnations, daisies, Peruvian lilies, roses, and sunflowers. The floral wreath takes a Fall-inspired approach to showcase the serene pink color of roses against a backdrop of green leaves, orange daisies, and bright yellow sunflowers. The wreath is a good choice for memorials and funeral services and can also be used to enhance your home decor.
6. Secret Garden Bouquet
A collection of white roses faded green chrysanthemums, green hydrangeas, and eucalyptus, this bouquet personifies elegance. The white, green, and red hues of the blooms are perfect for gifting in any season and add sophisticated ornamental value to your living space. You can give this bouquet to a friend, colleague, or loved one to wish them better health or send the bouquet as a gesture of support to a grieving family.
7. Campfire Song Bouquet
The Campfire Song Bouquet is a gorgeous collection of contrasting colors, featuring roses, chrysanthemums, dianthus, and disbuds, among an assortment of flowers. Red-orange roses enhance the beauty of this fiery bouquet that comes in a blush vase that allows all flowers to shine. The bouquet derives inspiration from the colors of fire and makes a perfect gift to a loved one on their special day, including a birthday, anniversary, etc. You can also order a fresh bouquet to treat yourself and enhance the charm of your home.
8. Pure and True White Roses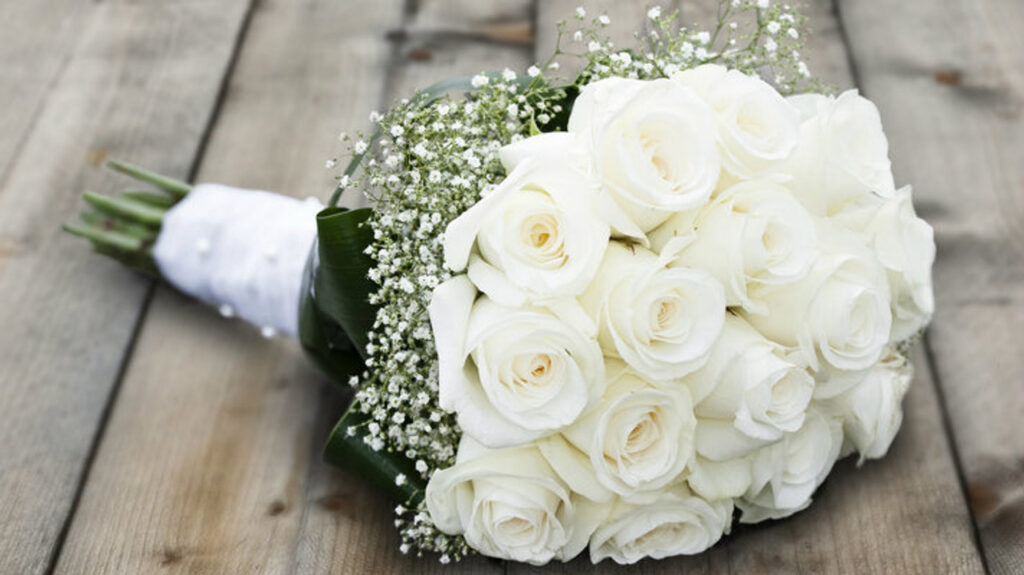 White roses symbolize purity, innocence, rebirth, renewal, and loyalty. White rose bouquets are perfect to convey feelings of love and new beginnings, which is why they have been famously used around the world for weddings. In a similar vein, white roses can be gifted to a loved one as a symbol of loyalty and pure love and sent as sympathy flowers to express humility, innocence, and respect.
9. Rainbow Rose Bouquet
A bouquet of rainbow-colored roses is the perfect magical gift to express happiness and joy. The brightly colored petals immediately add freshness to any space and can be used on joyous events like anniversaries, birthdays, baby showers, and more. Like the rainbow that follows a storm, these rainbow roses signify hope for better times and symbolize magic and enchantment.
10. French Rogue Bouquet
With pink roses, hydrangeas, and chrysanthemums, mixed with fresh leafy stems, this bouquet embodies grace and sophistication. The pink roses make a beautiful background for the grand pale pink hydrangeas to shine, with chrysanthemums and fresh leaves adding the much-desired freshness. Whether you get this bouquet for yourself or a loved one, it is sure to liven up anywhere it is placed. A vase with a broad base makes the ideal vessel for these flowers since it allows them to spread their gorgeous petals.
Conclusion
No matter the event, roses make the perfect gift to a loved one, friend, or colleague. Roses are one of the most versatile flowers in the world and fit seamlessly in diverse bouquets. Alternatively, rose purists can also get plain roses in stunning colors like red, yellow, white, pink, orange, and rainbow, to express different emotions depending on the occasion. You can consult an experienced florist to curate the perfect collection of roses according to your gifting needs.