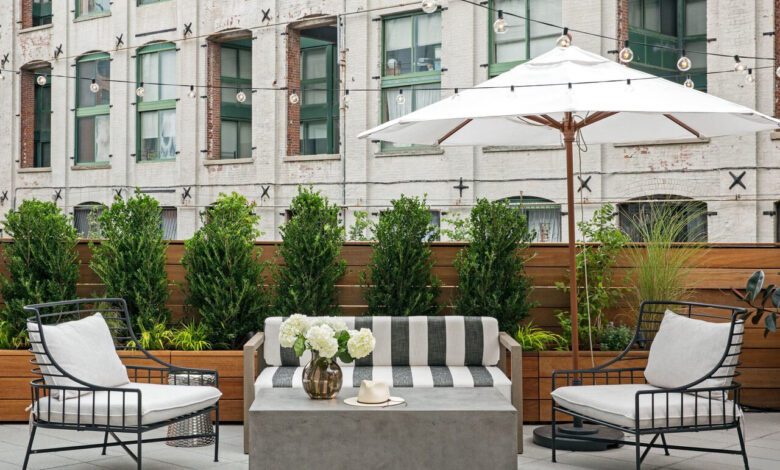 Maximizing your commercial space and using practically every inch of it to contribute to your business operations is a must for every company. Whether running a restaurant, a hotel rooftop bar, or any other business for which the outside area has to be used for seating, you'll need to select the right furniture items to make things work perfectly for you.
You can't just have a look at what the restaurants around you are doing, or other businesses using their outdoor space, because not every company will have the same needs and requirements. What you have to do is consider your specific circumstances and aim at getting the best commercial furniture for your particular business. Let me give you some ideas on how to do that by telling you what to consider during the selection process.
Don't Ever Use Indoor Furniture Outside
First off, don't ever use your indoor furniture outside. Wrong on so many levels. Most importantly, the indoor items won't be weatherproofed, meaning that they'll fall apart pretty quickly if you use them outside, resulting in unnecessary costs.
Factor in the Climate
Speaking of these items being weatherproofed, you'll absolutely have to factor in the climate so as to choose the best outdoor furniture for you. Your local weather conditions will certainly dictate your choice of materials, as well as some extras that you'll need to add to the outdoor space. Those can include heaters, umbrellas etc., depending on the climate in your area.
Get some more tips on buying any kind of outdoor items: https://www.thespruce.com/buying-furniture-1391734
Think of the Size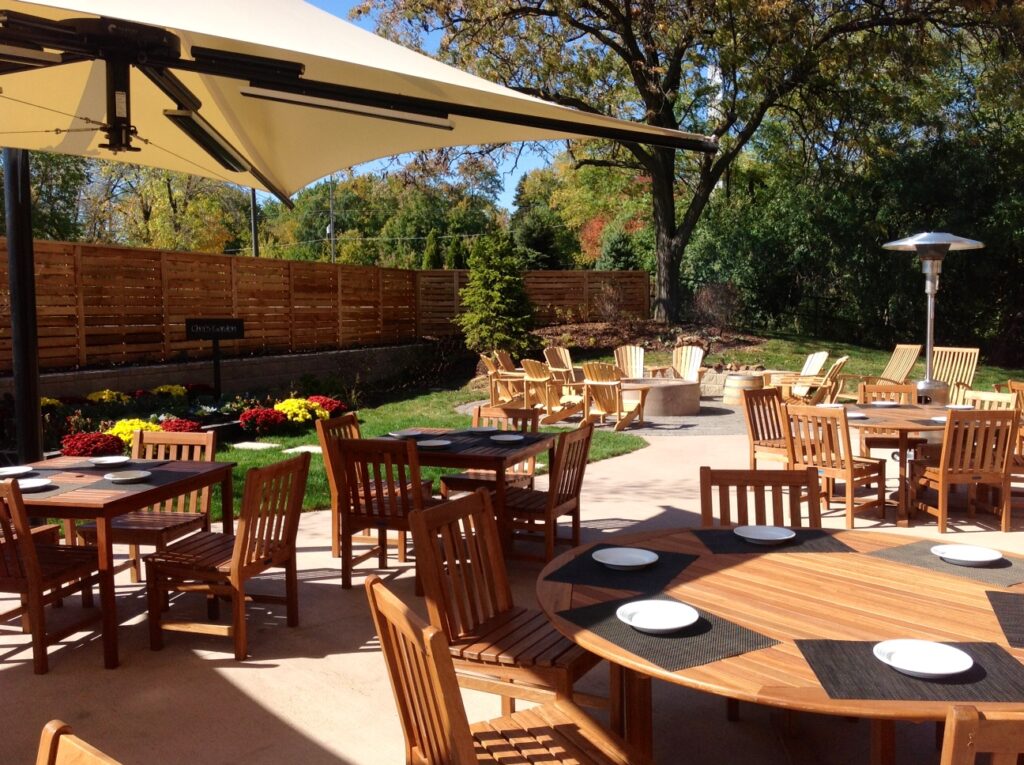 You want to maximize the use of your outdoor space, that's for sure. Thus, considering its size and consequently the size of the furniture is a must. Measure the square footage, calculate how many items you can add, and then visualize the entire area furnished. Remember, though, to leave enough free space for people to walk around, and not make a crowd.
Consider Portability
Portability is another crucial factor to consider, since you'll have to bring the furniture in at the end of your working hours. Doing this every day with heavy items is not what you want. Apart from portability, think of the storage as well, and choose chairs that can be stacked, so as to have somewhere to store them.
Take Your Specific Business Operations into Account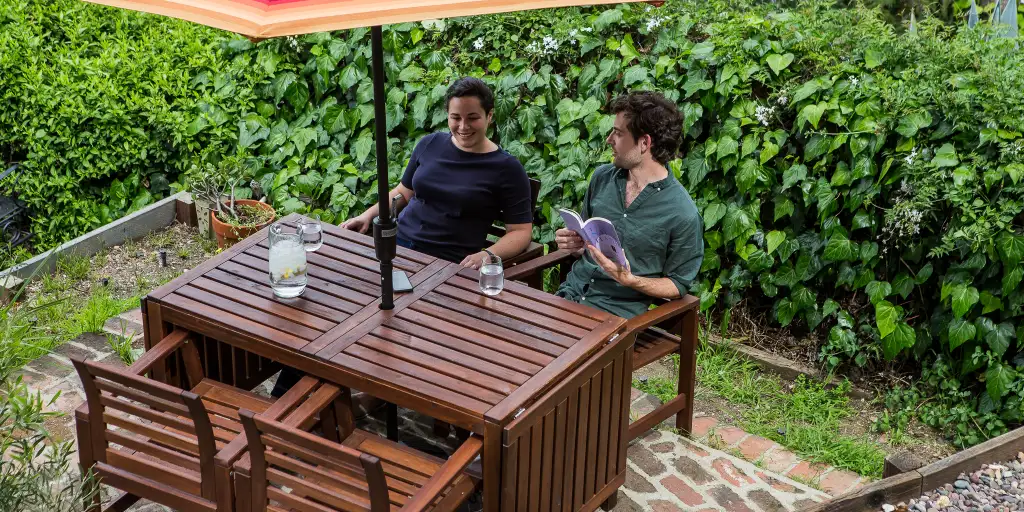 I've mentioned that looking at the spaces around you and doing the same thing isn't the best move. Sure, you can get some ideas by doing this, but here's the thing. Your specific business operations will undeniably dictate what you need. Know what you'll be using the furniture for and do your best to choose items that will increase your customers' comfort.
Materials Matter
Investing in the right materials will provide for the mentioned comfort, while also increasing the longevity of your furniture. The ease of cleaning is another thing to check when choosing the material for your outdoor seating commercial items. Single piece items that don't have cushions are easiest to clean, so lean towards those if you're not very keen on constant and through cleaning.
Make the Style Fit In
Your branding efforts shouldn't be abandoned when you move your business operations outside. You'll still want the people to recognize your brand, and to expect the same quality service even when they're outside, and continuing with your branding tactics will allow for that. Outdoor furniture will, of course, help with the branding, as long as you make the style fit in with your indoor space and with the entire story of your brand for that matter. Stay consistent with the style and the colors for best results.
Compare the Prices
Your budget will influence both the materials and the styles you'll choose. Outdoor furniture tends to get quite expensive, but it all depends on your taste and your personal preferences. Nevertheless, you'll get to find options that fit in with your budget if you explore various stores and compare their prices among other things. Keep in mind, however, that you're making a long-term investment here, and paying more for great quality that will result in a great ROI is always a smart move.