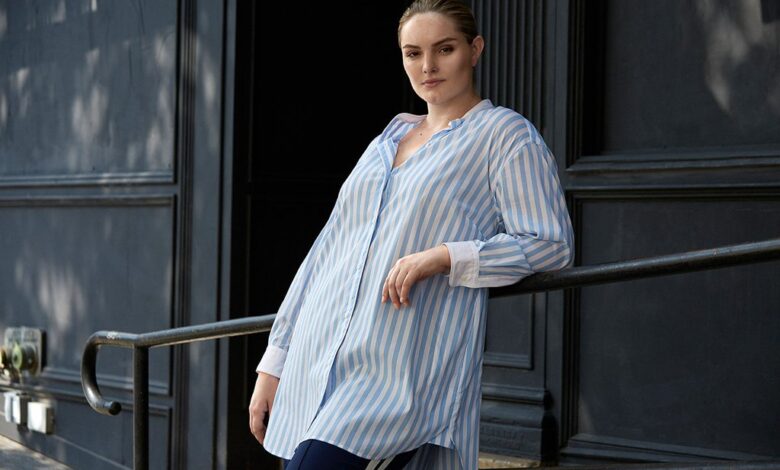 Women love oversized tunics. With this universal garment, every woman can look casual yet chic and elegant at any age. The talented fashion designers today have made the tunic an integral part of the wardrobe for ladies worldwide.
The wide range of tunic types in the fashion industry allows every woman to choose a fashionable version of a tunic suitable for her in terms of size, material, length, and types. You can find gorgeous oversized tunic options suitable for every occasion. Click here to find out more and continue reading this article if you want to learn more about the history of this special garment.
Since its appearance in ancient times, the tunic has changed a lot. The different options allow women with all figure types to have a tunic in their wardrobe. It is a timeless outfit, suitable for any occasion.
This unique garment goes well with other pieces of clothing, and some of its versions can be worn as dresses.
The History of Tunics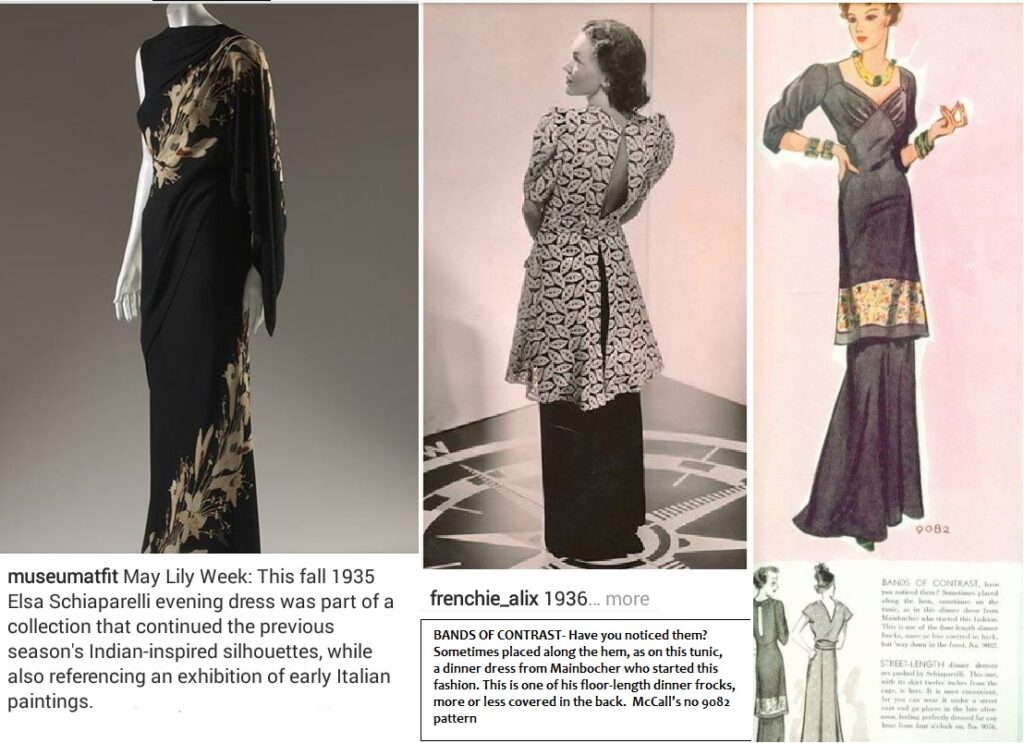 Tunics have a long and rich history. These clothes have been around since ancient times. It's just a piece of fabric that falls loosely on the body for some, but for others, like professional fashion designers, it is the link between our ancestors and people today. It is all a matter of perspective.
During the Roman Empire, the tunic began to evolve. From loose, it was sewn to secure and fit the body shape better. Today we can see it in the fashion industry in all its variations and evolutionary stages, mixed with additional fashionable and sometimes eccentric touches.
A Tunic for the Fall / Winter Season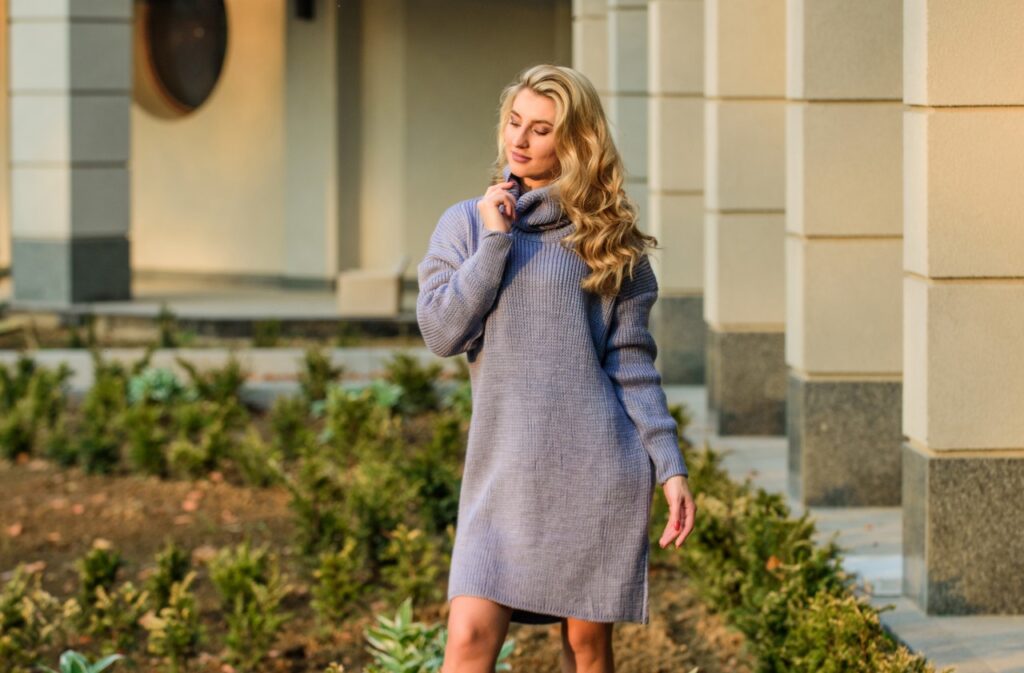 This season you will find an unprecedented variety of women's tunics. Obviously, the designers like this garment a lot, and they transform it in every possible way, so today, you can find models with different shapes, sizes, and prints. Such a variety of tunics allows you to choose the perfect model to fit your unique style.
Flexible and Chic for Summer
With its flexibility, the tunic is primarily a summer garment. Loose cuts don't restrict movement. They also provide airflow for the skin. They are suitable for office work, city walks, romantic dates, or even a beach holiday. Many women wear tunics every day as casual wear and even for sports.
The wide selection of tunic types allows each woman to choose the right one for herself and compliment her unique image.
Lightweight, breathable fabrics are the most suitable for summer clothes. Natural fabric will be the best solution for wearing in hot weather. Chiffon is considered a classic option. It is light, translucent, and weightless. It brings lightness to every sophisticated image and that chic and elegant look every woman desires.
The Best Fabrics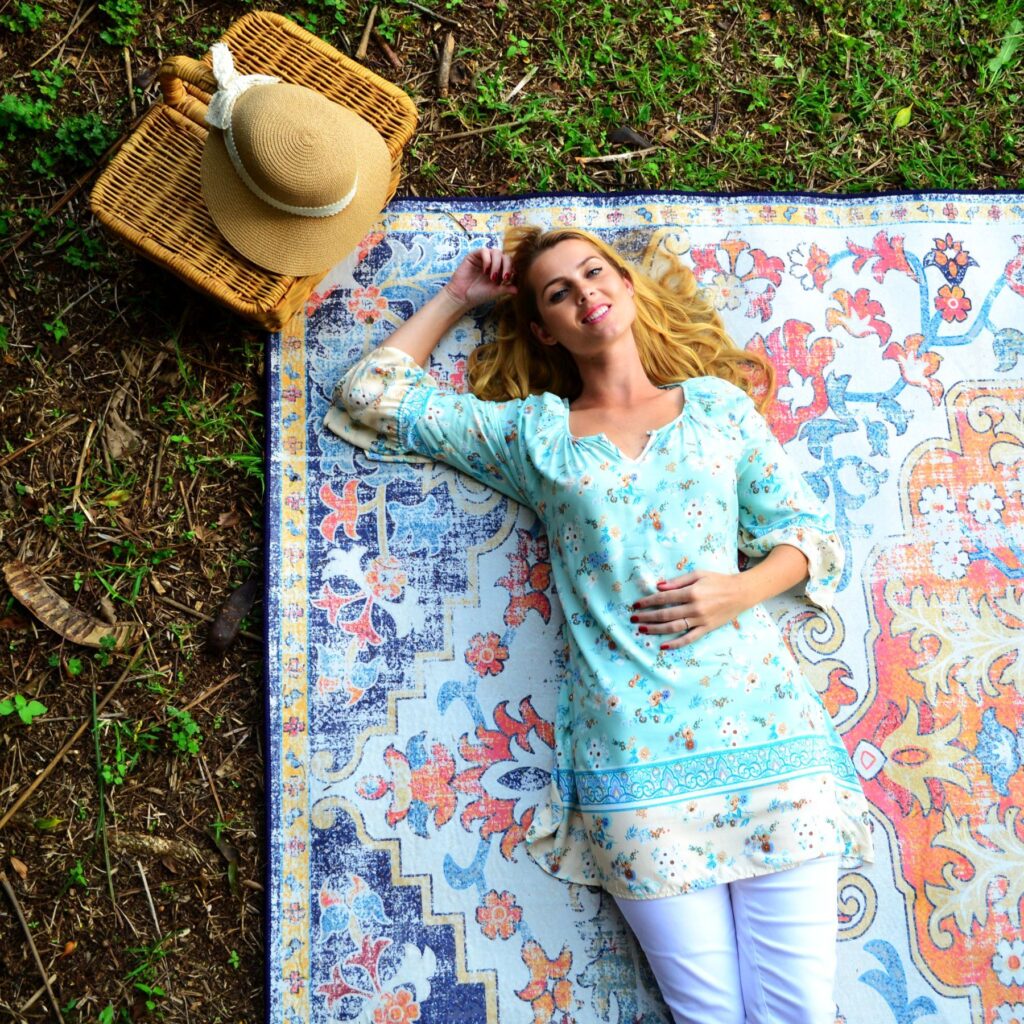 Satin and silk look more festive and expensive. These fabrics are great for special occasions like romantic dates, for example.
Tunics, made of expensive natural fabrics, go together with many accessories. They could be suitable for most festive occasions, allowing you to look sophisticated and modern yet cute and playful.
Natural fabrics are distinguished for their practicality, comfort, and durability. They are ideal for everyday wear. A tunic made of linen or cotton fabric, with a suitable cut, can be worn to work, on a walk around the city, or at home. Such fabric does not deteriorate from daily wear and frequent washing. It allows the body to "breathe" and does not restrict movement.
How to Choose the Perfect Length for You
Tunics differ not only in fabric and style but also in length. The length can be different: from short to looser like a blouse, to long, which even looks like a dress. The tunic opens up more possibilities for choosing a tunic that suits the image and lifestyle of every woman. The shorter version is suitable for beach, city walks, and almost any type of vacation.
You should also carefully consider the choice of clothes to wear with the tunic. The longer version is more common. The length of such a garment reaches the middle of the thigh or knee and has a free cut. They are ideal for women who want to hide some parts of their figure and look beautiful and feminine at the same time.
Tunics below the knee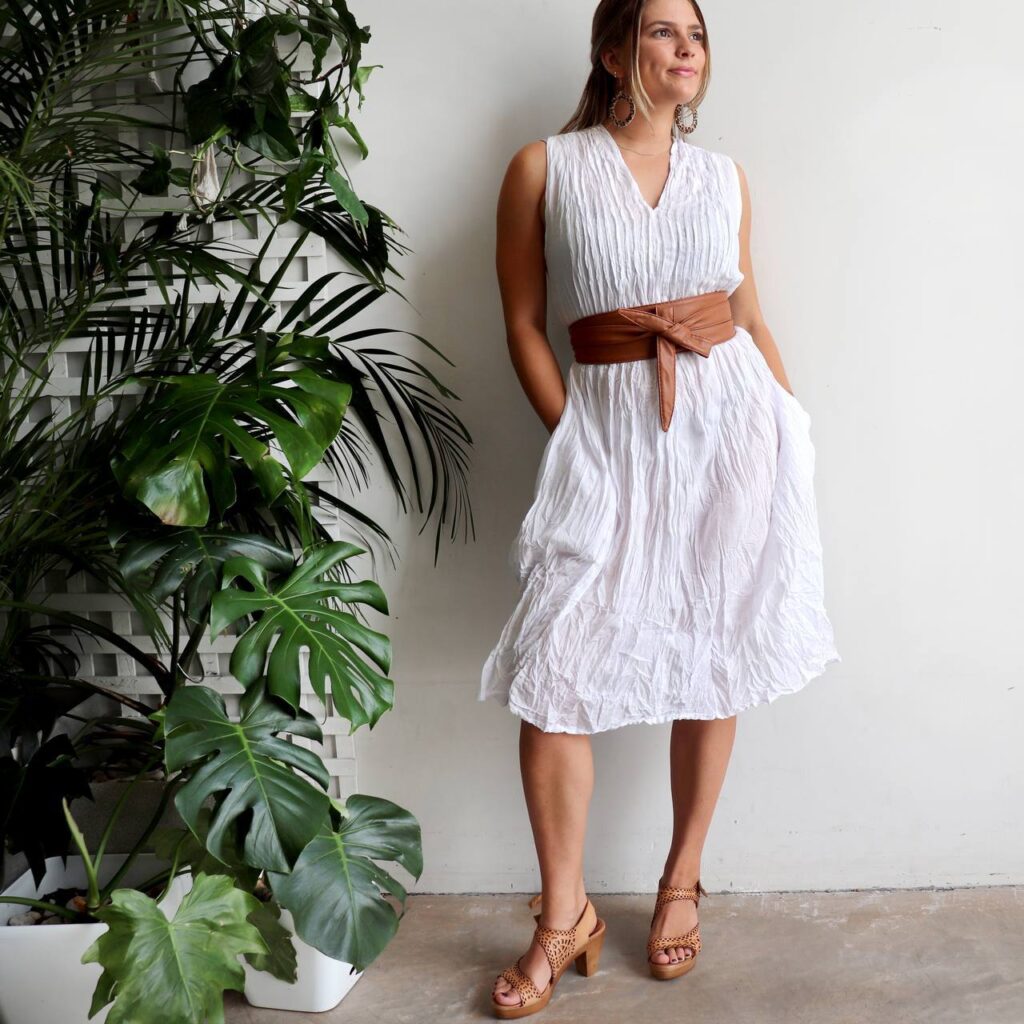 With their cut, they can resemble dresses, and due to the length, you do not need to wear jeans, for example. Ankle-length tunics are usually loose-fit, and most of them have a cut suitable for the beach.  They look great in combination with sneakers or flip-flops. You can wear them in almost any situation, going out with friends, going to work, a walk in the city or a shopping trip.
Tunics to the Knee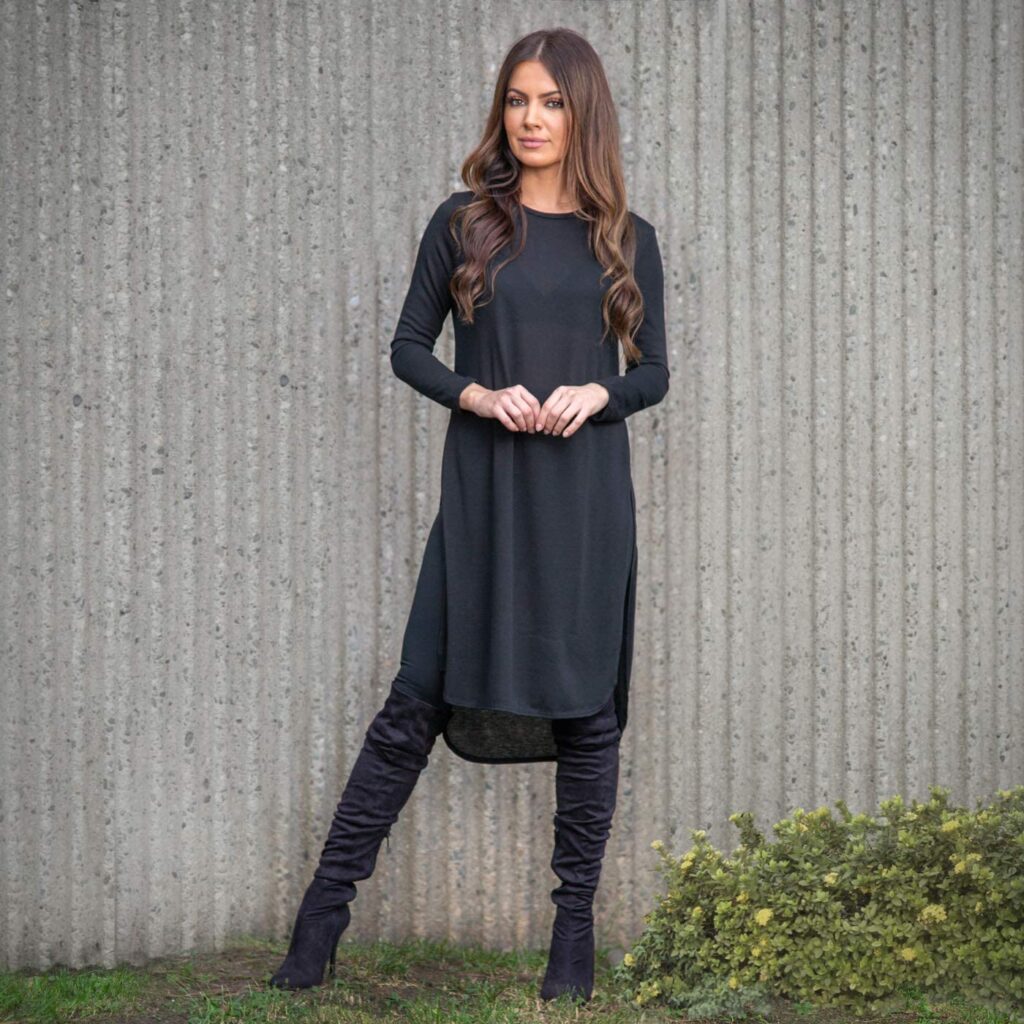 They are another popular length and style of tunics for summer. Some models have an empire cut and emphasize your waistline, while others follow all your curves. These tunics suit women who do not want to hide their body shape and highlight it instead. For such a garment fit is crucial: it should be comfortable and sufficiently loose-fit but avoid being too large or hanging loosely from the shoulders. This style is suitable for office jobs and walks around the city center on weekends.
To Conclude
Oversized chic and elegant tunics have been around since ancient times. Women today love tunics for every occasion. Fashion designers are fascinated with them worldwide. Today we can see tunics of all sizes, fabrics, and styles representing a reminiscent touch from each era of the tunic's evolution. At Revir, we find exceptional tunics. They are suitable for casual wear and for every occasion that requires a more sophisticated and elegant look. The conclusion is that you can never go wrong with a tunic. It is the perfect garment, and it is truly timeless.