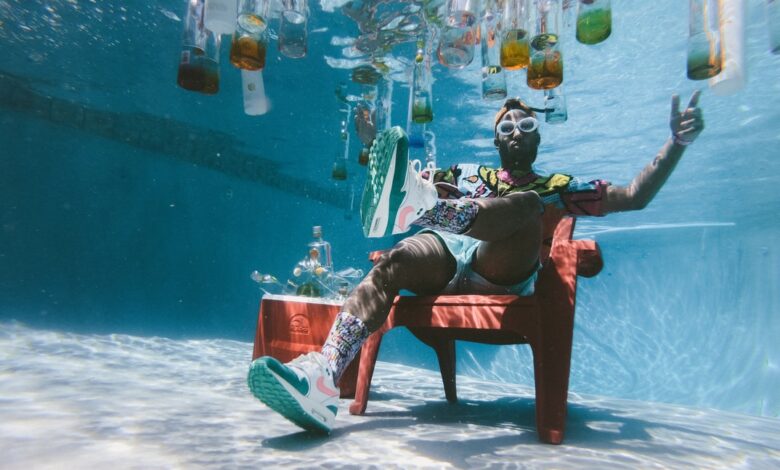 The celebration of the last night as a single person is considered even more popular than the celebration of the girl's night. The history of celebrating a bachelor party takes us back to ancient times, all the way to the Spartans.
It is believed that they somehow rooted the celebration of this special evening. The widest circle of friends, lots of food and drink in what was once expected at celebrations like this. The very name "bachelor" used today first appears in the fantastic 14th-century Canterbury Tales. However, customs have changed a lot since then and bachelorette parties are not as standardized as they used to be.
Although tradition dictates that the best man is the one who designs and organizes the bachelor party, sometimes it happens that things go so fast, and in the big pile of ​​obligations, this event is simply forgotten. However, don't give up; even if this is a situation, you can create an epic night to remember from this evening in a very short time.
Yes, we know that the easiest way is to rent a place in a strip bar and drink tons of alcohol, we have nothing against that, but is that what you want for your special night? However, we are here to help you make this night much more creative and be one of those that will be remembered for a lifetime. Let's start in order because we don't have much time:
Date selection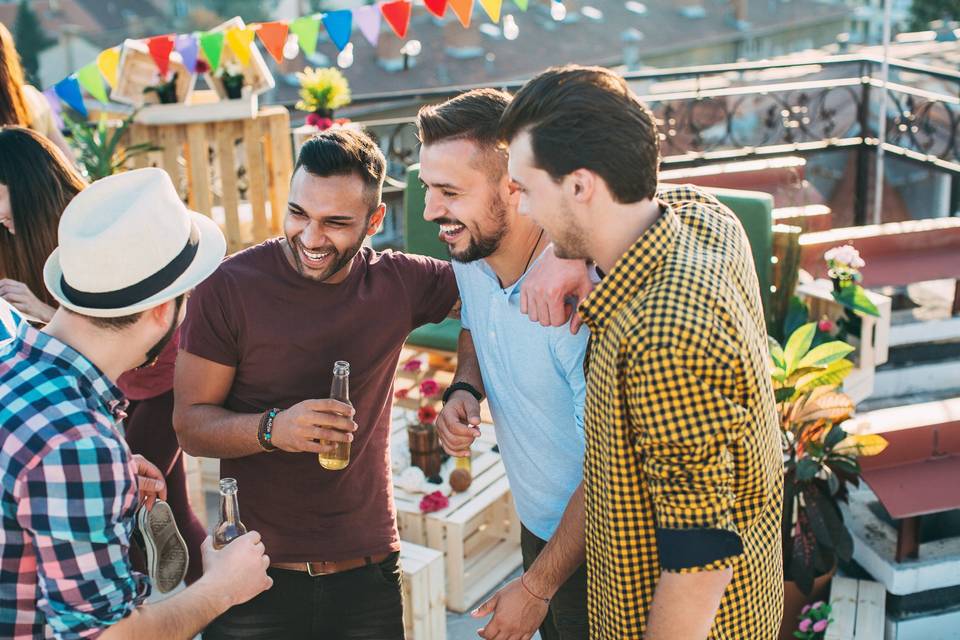 Ok, it is clear to us that you do not have much time to prepare and schedule this important event. Mostly, the bachelor party is organized a month before the wedding, having in mind the numerous obligations that await the groom and the best man. However, no matter how much time you have, you must not be selfish and think only about your free time, but you must also think about the spare time of friends who need to come.
Check with them, maybe it's best to include them in a shared group on social media and see when they could be available. Avoid the holidays, as most people have long had plans for their days off. Once you determine the day or couple of them, check again to see if it suits everyone and if everything is OK you have one big obligation less.
A place of celebration
This night should give you freedom in choice and design. So think carefully about what kind of scenario the groom expects from the bachelor party. Imagining this will give you clear guidelines about the location, at least how it should look. Here you are not limited only by a certain space within our city, but you can choose the town and the country, why not.
Who will you invite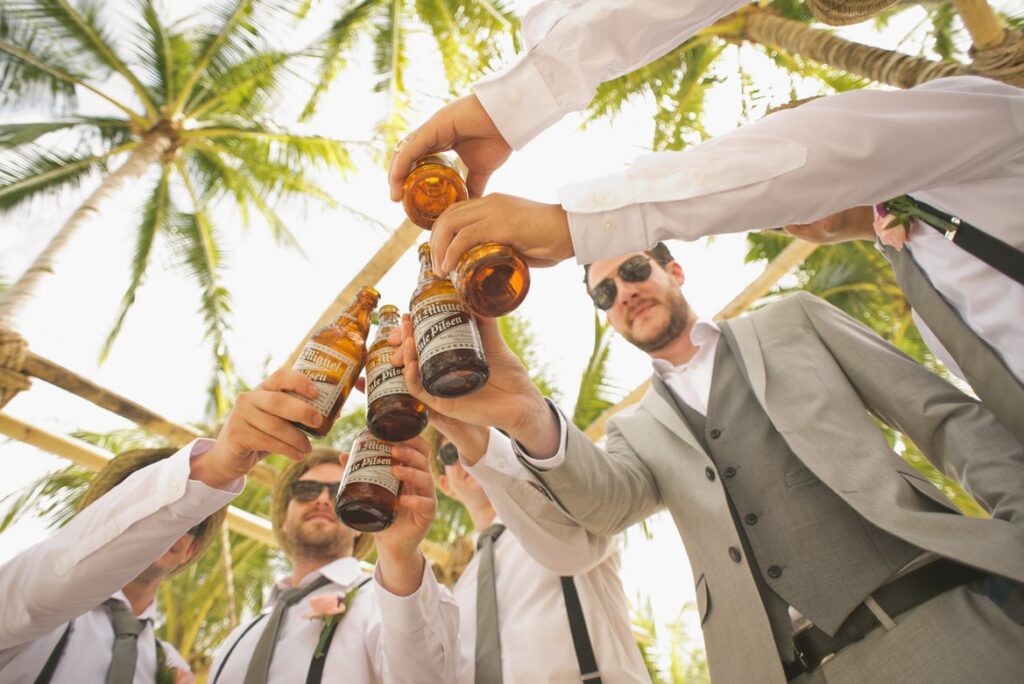 Once you have determined the main guidelines of the bachelor party, then throw yourself on the list of people you will invite. However, this is the last night of your best friend's freedom, so you should carefully consider whether the event is suitable for the groom's father, father-in-law, and maybe the groom's brother.
They will all definitely appreciate your call, but they also won't mind if you don't invite them, especially if you're thinking about nightlife and spending even the whole early morning together. This is the groom's night and no one should be present to make him nervous or tense. After all, the choice of guests depends on the theme of the evening itself
Rules for a bachelor party: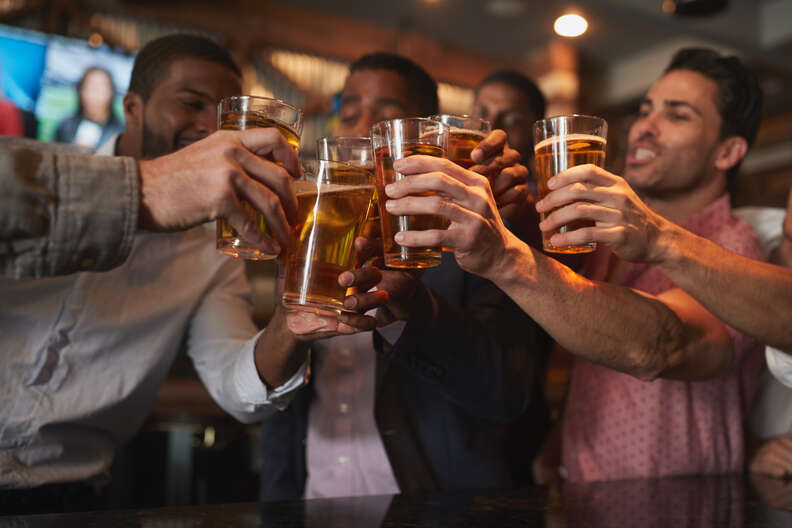 Even though it's his night, don't let the groom pay for anything. Exceptions are one if you travel somewhere further or the celebration lasts all weekend or longer.
Despite you having a favorite club or pub where you love to hang out together; still skip it when it comes to bachelor parties. Set a precedent and offer the groom something new and different. Remember, this is not a standard night out, but a night to remember. Start your imagination and think outside the box.
A night to remember should not include 3 days of recovery from it. Remember that the groom has a lot of ​​obligations and that he does not need additional energy deprivation, on the contrary. Maybe you are traveling to Vegas, Aruba or you just have a booked weekend in a special hotel, try to include regular rest and the obligatory cups of good coffee during the planning. So: without exhaustion, please.
No matter how fun or exhausting the bachelor party is, it should not be held closer than three days before the wedding. This is something that should be underlined as a must. Too many things are at risk for the most beautiful day. if you decided on a bachelor party at the last minute and only a couple before the wedding, then reduce your appetite for parties and do something that will not tire or leave any consequences for you or the groom.
Oh yes, another rule that needs to be underlined with a red pencil: even though this is the groom's night, never let him do something he will regret in the morning. In addition to organizing all this, the groomsman's job is to take care of the groom's behavior.
And finally: ideas for an unforgettable bachelor party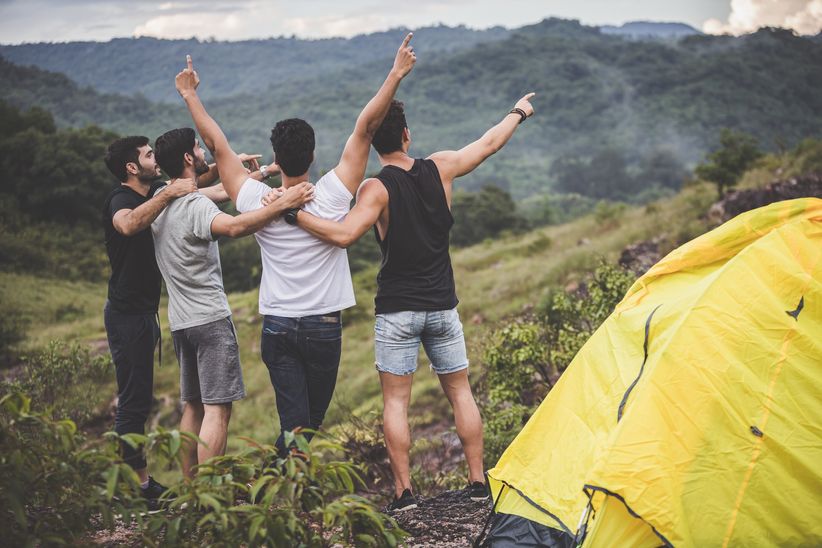 There is an endless list of things you can do for a bachelor party. Even traditional bachelor parties with a couple of tricks and ideas can be unforgettable. The theme of the bachelor party depends on the details we have listed, such as time, place and the team you have. However, the best man is the one who knows the groom best, so put yourself in his place and remember what he would like most. Design an adventure that the groom has wanted for a long time, but does not find it necessary to implement. Here are some suggestions:
Extreme sports – parachuting, bungee jump, or something less dangerous like zip-line, hiking and even paintball. You should take care here that such activities are not too close in time to the wedding
A tour of a famous brewery or winery
A weekend golf trip
A weekend on the lake with water sports
Camping
Hotel with a good casino or spa center
Tickets for a special sports event
Party bus, with great destination, alcohol and board games. Here is one place where you can easily organize this kind of party Torontobusrentals.com
Party with DJ, favorite drink and dancers
Although the first thought is when you hear a bachelor party of strippers and lap dance, this kind of entertainment is not for everyone. Since the best man should be the main one and responsible for this little adventure, he should be guided by the aspirations of the groom, and not by his aspirations. A big commitment is on the best man, not only about designing and organizing but also about taking care of the groom all the time. Therefore, good luck!