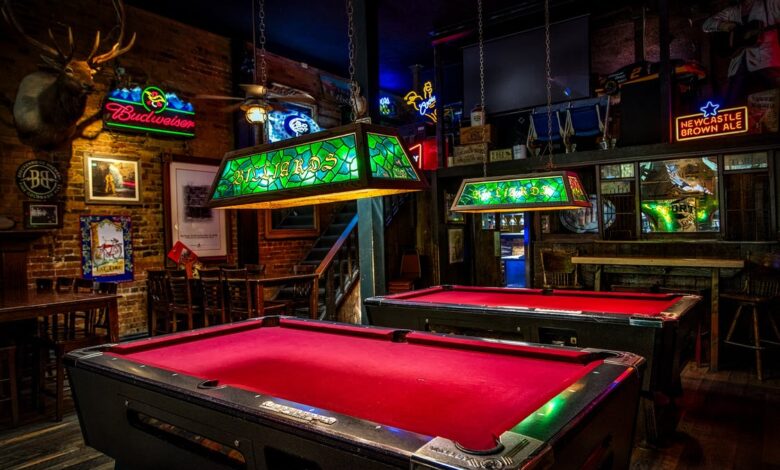 If you love to mix drinks, watch sports, and want to set up a business of your own, then you should set up a sports bar of your very own. Sports bars have always been a favorite hangout of sports lovers and bar goers alike.  Before you do though, you should have a plan first. Here are some tips for setting up a sports bar of your very own.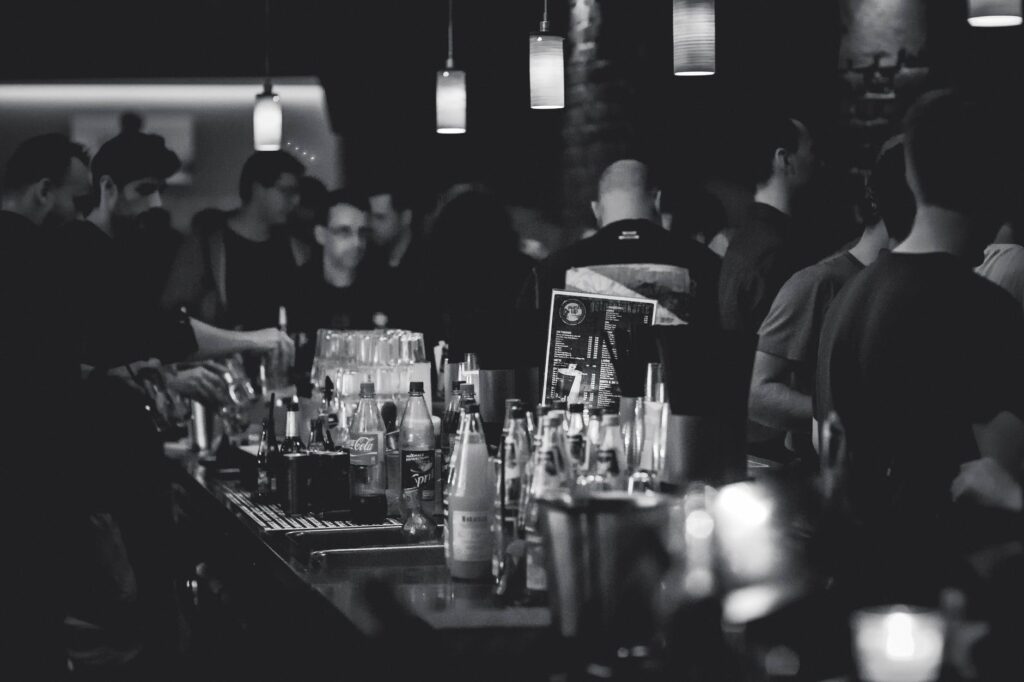 1. Come Up With A Great Concept
Before you start building your sports bar, it is important that you come up with a great concept for it. Remember that there are a lot of sports bars, and if you want your own bar to make an impact, then it should be as unique as possible. There are a lot of good concepts that you could use. You could use a British pub theme,  a circus theme, a barber's theme, or even a steampunk theme. When you choose your theme, it is important that you take your budget into consideration. Remember that there is a myriad of concepts that you could use, what's important is that you utilize it efficiently, and you follow your budget.
2. Get The Right Licenses And Permits
Aside from choosing a great concept for your sports bar, it is important that you get the right licenses and permits. Remember that you will be selling alcohol, and if you don't have the necessary licenses and permits, you might get in trouble. So take the time to do your research on all the necessary documents, and have them all at the ready.
3. Accent The Bar With Neon Lights
When you design your sports bar, you should make sure that you accent the bar with great lights. By utilizing great lighting options, you will be able to enhance your bar's overall aesthetic. There are a lot of great lighting options that you could use. One of the best options that you could choose is neon lights. These types of lights have been used by bars for years, and they could create a great atmosphere throughout your bar.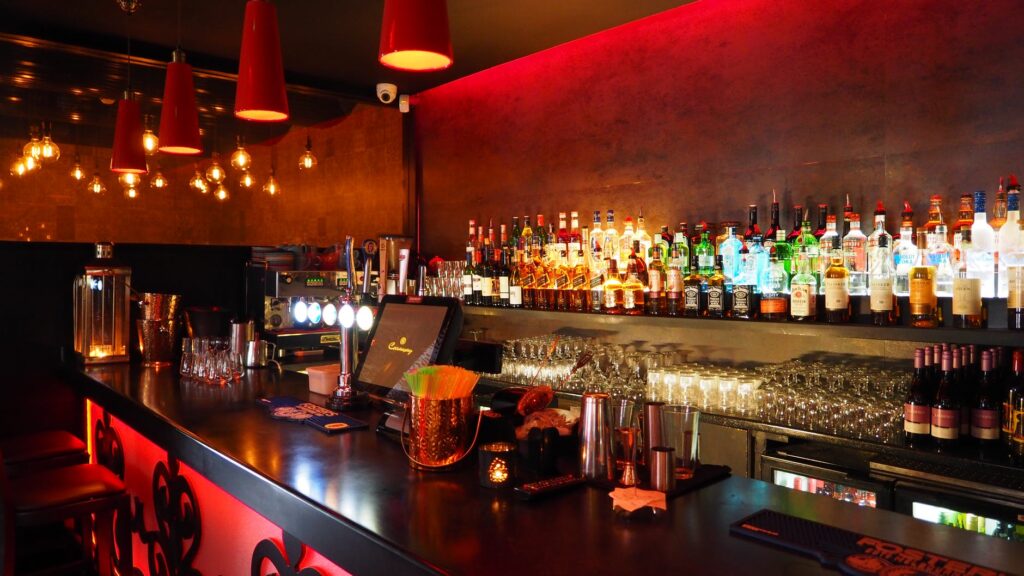 4. Utilize Large Screens For The Sports Shows
One of the main reasons why people go to sports bars is to watch the games. Sports bars usually have a lot of sports games on. While most sports bars use large flatscreen TVs they could still look bulky. It is a good idea to utilize other alternatives such as flexible LED screens. These new innovations are great for showing sports events because they are capable of showing high-definition images, and you could hang them all over your sports bar without too much fuss. You could also use them to decorate your sports bar such as installing a floor LED screen to create light show decorations.
If you are interested in purchasing these large screens for your sports bars, you should contact Veiwpointec.com. It is a well-respected company that is known for creating flexible LED screens. They have a wide variety of LED screen options that will make your sports events so much more enjoyable.
5. Come Up With A Great Bar Menu
Although a sports bar usually serves drinks, it is also expected that they offer meals as well. Remember that most visitors go to sports bars to hang out with friends, and watch some sports. So it makes sense that you prepare meals as well. When you plan your bar menu, it should not be too fancy or hard to prepare. Remember that your establishment is primarily a bar, not a restaurant.
So your meals should not be too ostentatious. Instead, you should opt for finger foods such as sandwiches, hamburgers, onion rings, and french fries. They are easy to eat, you don't need too many utensils, and you could stock up all the ingredients without any fuss. You could also prepare full meals such as steaks and chili stews, however, you should make sure that you keep your freezers fully stocked. Nothing is more annoying to customers than to order something from a menu and get told that it is out of stock.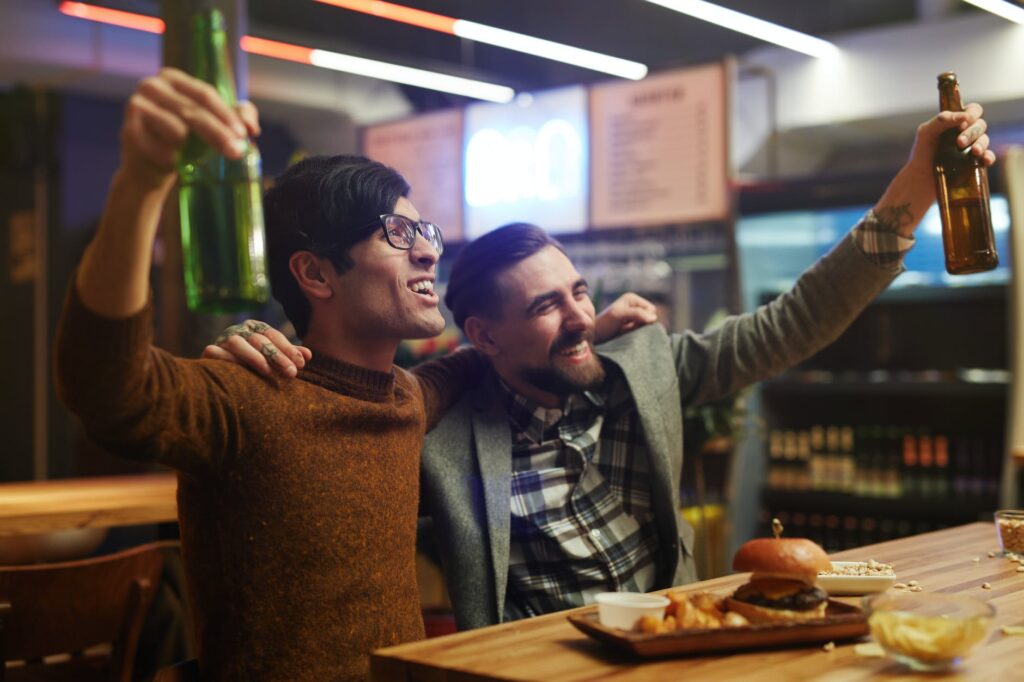 6. Hire A Competent Staff
If you want your sports bar to run as smoothly as possible, it is important that you hire competent staff. First and foremost, you should hire a competent barkeeper. He or she should not only have great drink mixing skills but knowledge of all the types of wines, scotches, etc. Aside from barkeepers, you should also hire an experienced kitchen staff.
Your sports bar will be serving full meals, and during a busy night, you might be serving hundreds of meals. So it is imperative that you choose your kitchen staff carefully. Your head chef should be able to make multiple meals on the flay. Your waiters should also be able to move fast through a crowd and remember multiple orders in seconds. Overall, when it comes to running a sports bar, hiring a competent staff is key.
7. Market Your Sports Bar
Your sports bar might have the best designs and drinks, but if you don't market it properly then people will not be able to know about your business. So make it a priority to market it as effectively as possible. At the opening of your sports bar, you should have a small party.
You could offer discounts on your drinks and meals. You could also hold events during special events such as boxing fights or football games. Aside from marketing your sports bar, you should also use social media marketing. By doing so, you will be able to enhance your sports bar's overall social media presence. This will not only make it easy for potential customers to find your bar, but it will also help your bar form a loyal group of patrons.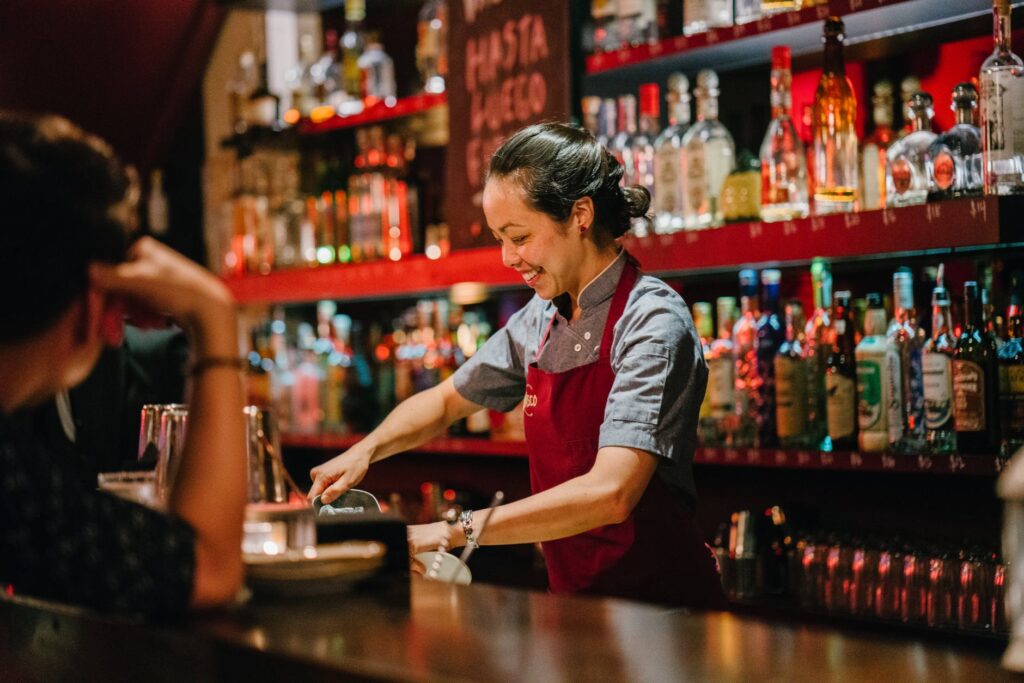 Conclusion
If you are interested in setting up a sports bar of your very own, you should really have a set plan. With these tips, you'll be able to set up your sports bar with little to no fuss.