How to ...
How to Choose the Right Enamel Pin for Your Tuxedo or Suit – 2023 Guide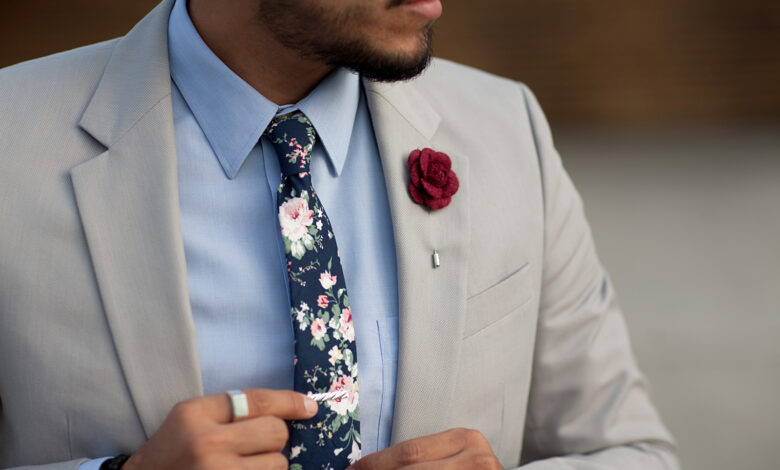 Animal pens are making a comeback in 2023 and for a good reason. It is a fashion accessory that makes every outfit look a little bit smarter and more interesting. Such a pin does not have to be very colorful or made out of an expensive material such as gold or silver. Even when it is as simple as possible, it provides additional detail to an outfit. But, I think you still need to do a little bit of research to choose the right one for your tuxedo or suit.
However, considering the thousands of different designs for enamel pins, it can be a little bit hard to choose the perfect one. But, with enough trial and error, you might be able to make the right decision.
To make things even easier for everyone that wants to wear an enamel pin on their tuxedo, I decided to write this guide for 2023. I hope that after reading through this article, you will find a pin that will match your suit.
Die-struck pin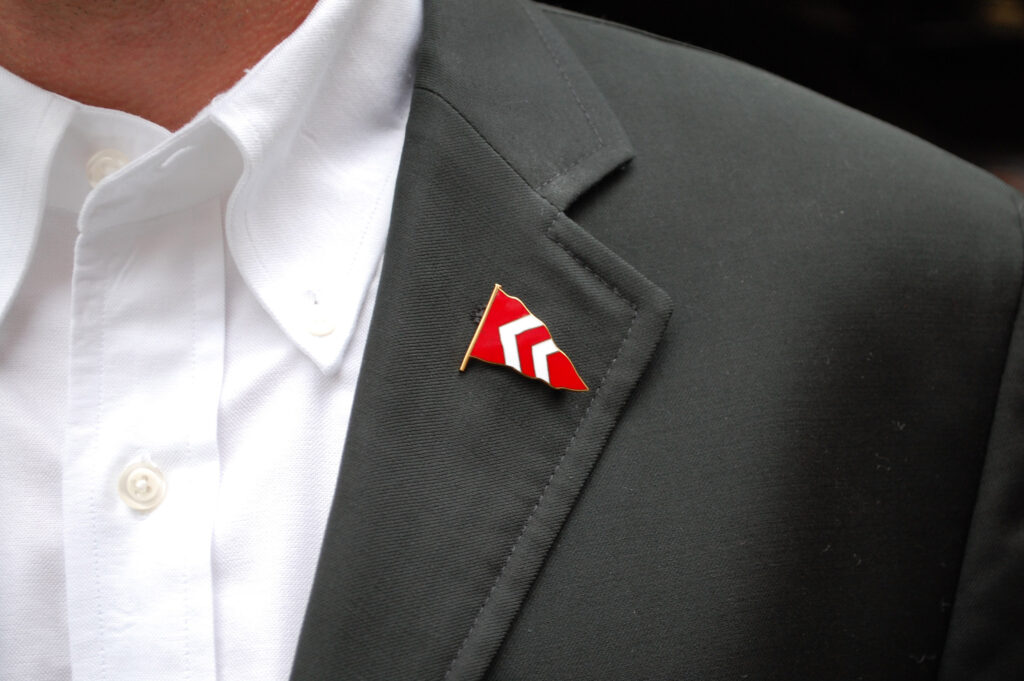 Before you make any kind of decision, I need to inform you that there are different types of pins you can wear. All of these can have a different design and a completely different meaning. The ones that are made with the die-struck process are usually made out of metal such as copper, nickel, brass, and so on. If you want something a little bit more expensive, it can also be made out of gold or silver.
These ones are usually a little bit more expensive because they are handcrafted or at least carry that handcrafted look. Obviously, if it is made out of gold or silver, most people will notice that attention to detail. It may just be a small addition to your lapel on your tuxedo, but I assure you that people will notice.
I also want to mention that die-struck pins can be combined with any type of suit or color. Small metal items can go along with anything. You will not have to worry about making the right combination with your outfit.
Printed pin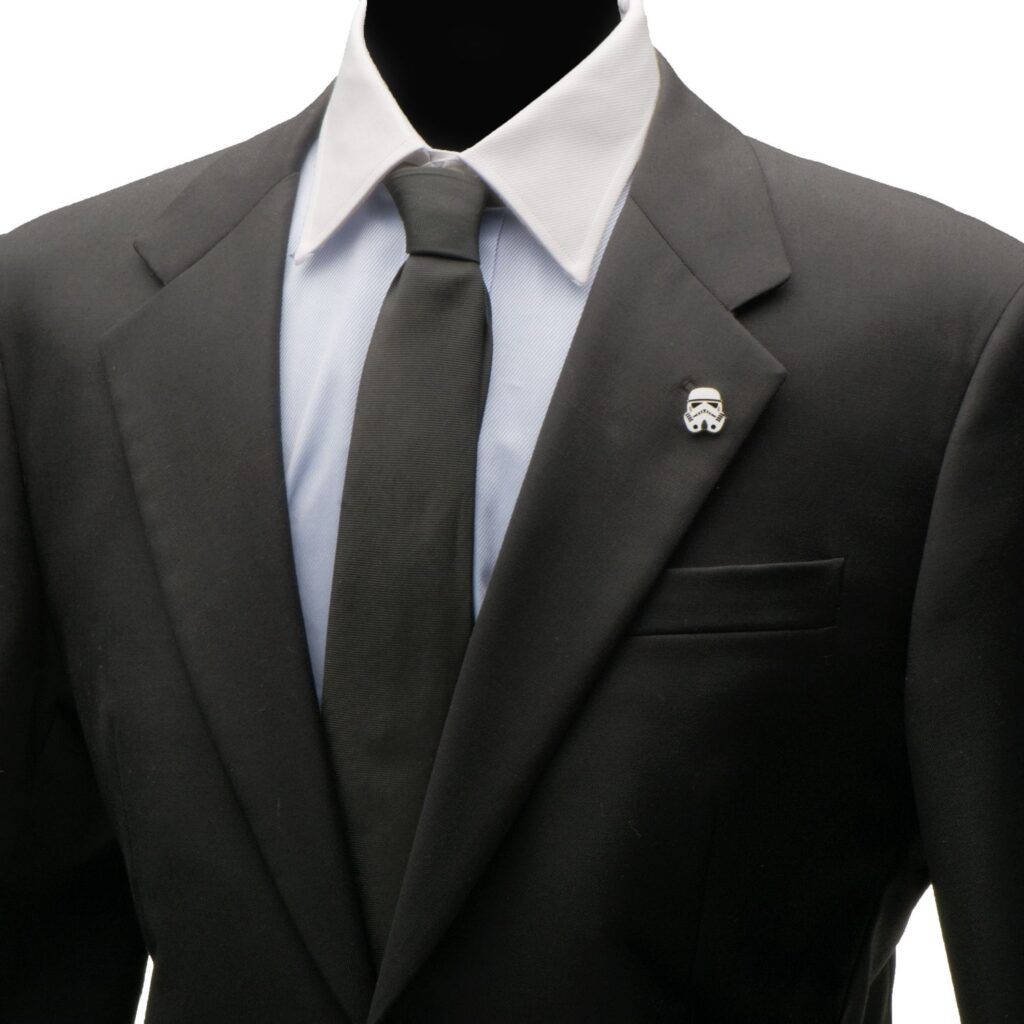 For those that are looking for something inexpensive that can provide people with an interesting first impression, you should probably look for printed designs. Of course, these are not as durable and the same level of quality as the ones that are made out of metal, but these are still good enough.
The amount of detail that can go into the printed design is much higher than the pins that are die-struck. It is up for you to decide whether this is an important advantage to you.
The best thing about enamel printed pins is the fact that you can put anything you want on it. Any kind of design, any picture, or whatever else you think of can be placed on the pin. So, if you are going to an event that is following a very specific theme, you could make a pin that relates to that theme/event.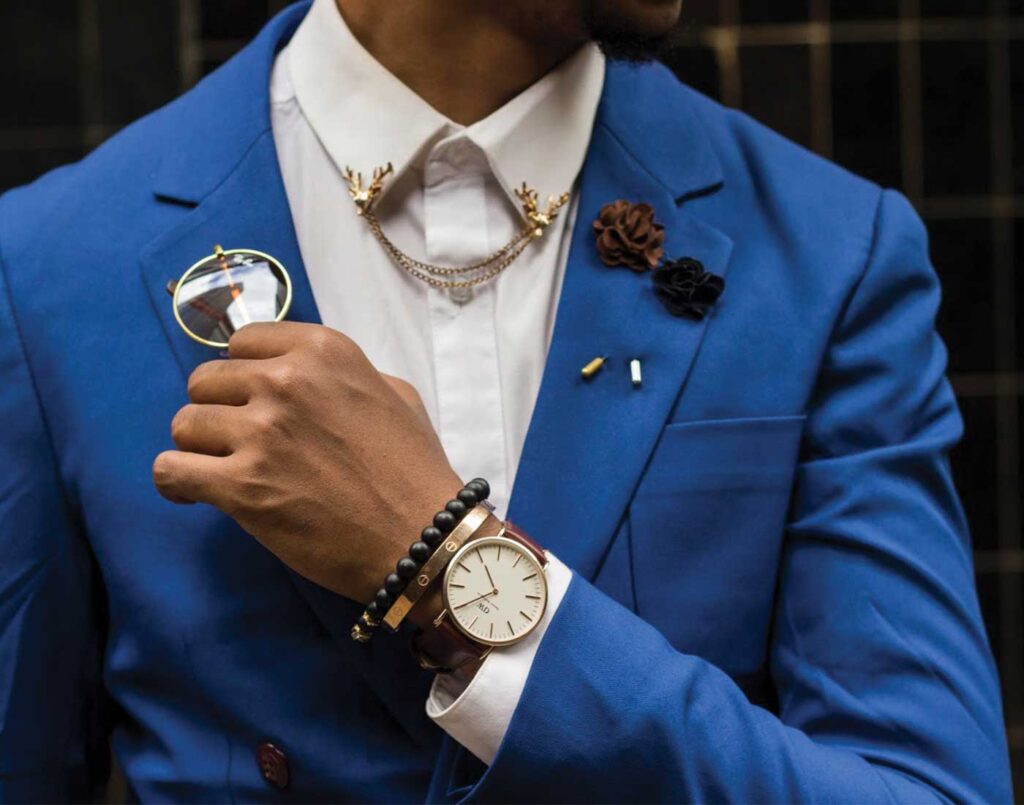 Although, if you are going to a more formal event, I would not recommend going with a pin that is too colorful. It is best to keep your outfit as simple as possible. Since you will be wearing a suit, it does not really make sense to add a lapel pin rich with colors.
But, for anything that is not formal, you can basically wear anything you want with your tuxedo. Red, black, white, purple, blue, lime green, or anything else you want. People will notice those strong colors on your pin but in a good way.
I should also mention that you also have the option to pick a soft or hard enamel pin. The softer ones are made out of epoxy and they are also much more affordable. If you are unable to choose between these two options, I would recommend ordering several of them to see which one works for you. Fortunately, you can check this and get the best enamel pins at no minimum. In other words, you can order as many pieces as you want because there is no minimum order requirement.
Floral pin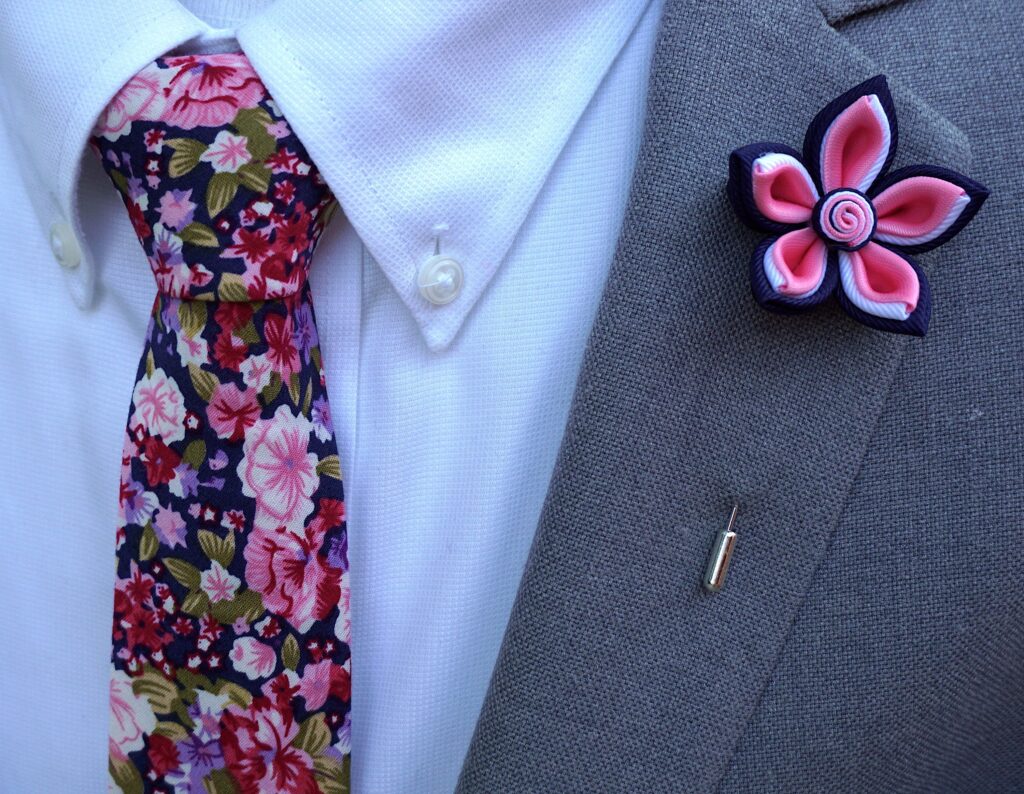 If you have ever been at a wedding or seen one on TV, you will notice that the groom usually wears a floral pin on the lapel of his tuxedo. Well, that trend is still very active and has evolved in these last couple of years. Today, almost everyone in it tuxedo likes to wear a floral pin.
The best thing about this type of pin is the fact that you can put any kind of flower you want. Yeah, you heard it right. You can attach a real flower on your pin. Of course, it will start to wither after a couple of hours which means you will need to be ready to replace it.
If you do not like the idea of wearing a real flower, there is always the option of putting on a fake flower that can be made out of linen, satin, cotton, or silk.
These floral payments can be in any color you want. Making the right combination with your pin and the tuxedo is quite easy. The easiest type of combination would be to pick the same color as your outfit. But, if you feel a little confident to experiment, I would recommend combining a different color with your outfit.
If going with a black suit, I would recommend a white or creamy colored floral pin. A grayish-blue suit can go well with a pink or purple floral pin. There are thousands of different combinations that you can make that will look quite good.
A floral pin is a perfect option for weddings, but they are also a good addition to any non-formal event. Just make sure you avoid wearing one when going to a formal event because it will give people the wrong idea.
Whichever type of pin you decide to wear with your tuxedo or suit, I imagine that you will be able to make a good combination that will look impeccable.