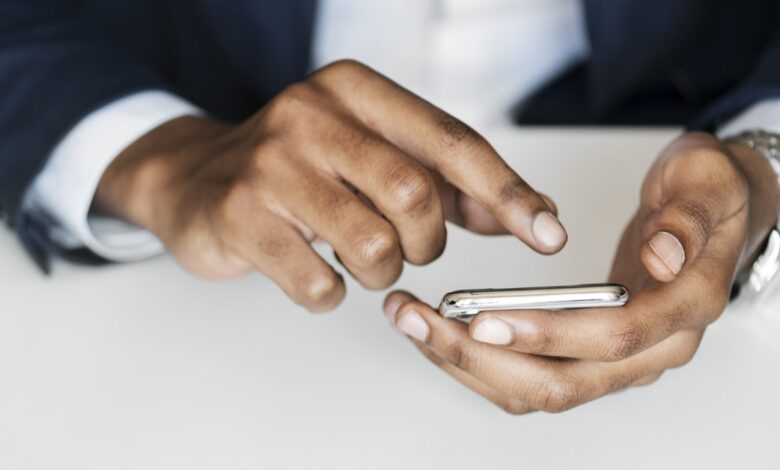 There is a time for having fun and there is a time for doing business. Having fun is not that hard: you can simply visit, for example, vulkanvegas.com and start playing thousands of games. Doing business, on the other hand, may require help if you want efficiency.
We live in a mobile world, and we can do almost everything on the go nowadays. This means there are hundreds of applications that can be used for doing business. But which ones are the most effective and productive? We answered this question for you and selected the must-have applications for all businessmen out there.
1. Evernote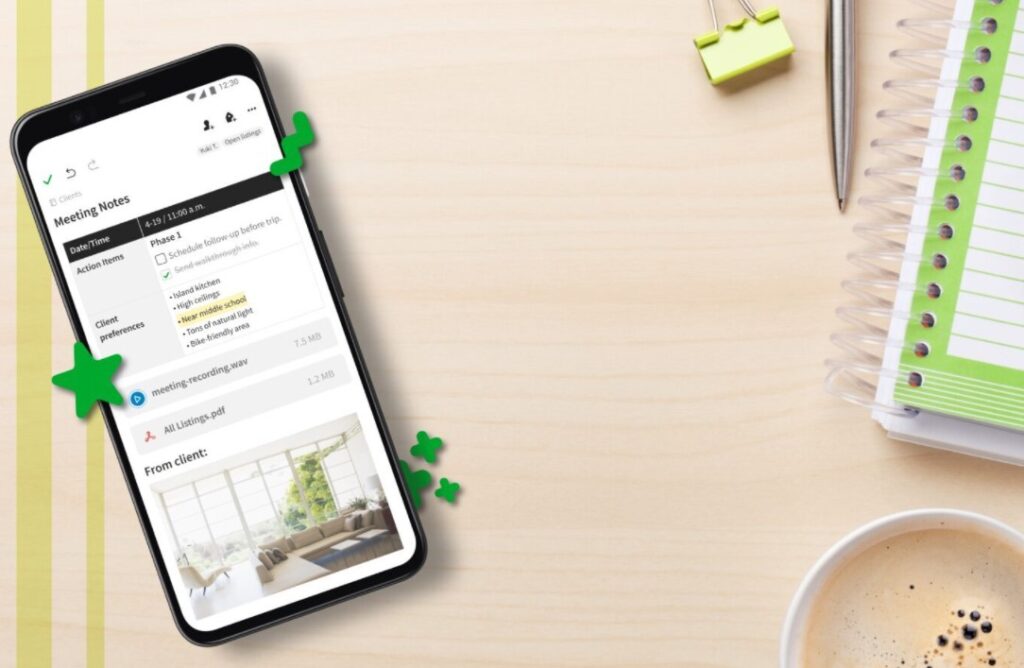 You can see that this application is included in every list prepared for businessmen. There's a reason for that: Evernote is really useful. First of all, this application makes the job of taking notes very easy and allows you to share all your notes. You can view previous versions of a note you created and make changes to a shared note. In this respect, it makes collaboration very easy and offers high-level security since passwords can be added to all notes.
You can also use Evernote to organize your documents and photos, take voice notes, and save websites as "clips". Moreover, since it can synchronize with the desktop application, it works on all platforms. However, keep in mind that a paid premium version will be required to use all of these features.
2. Addappt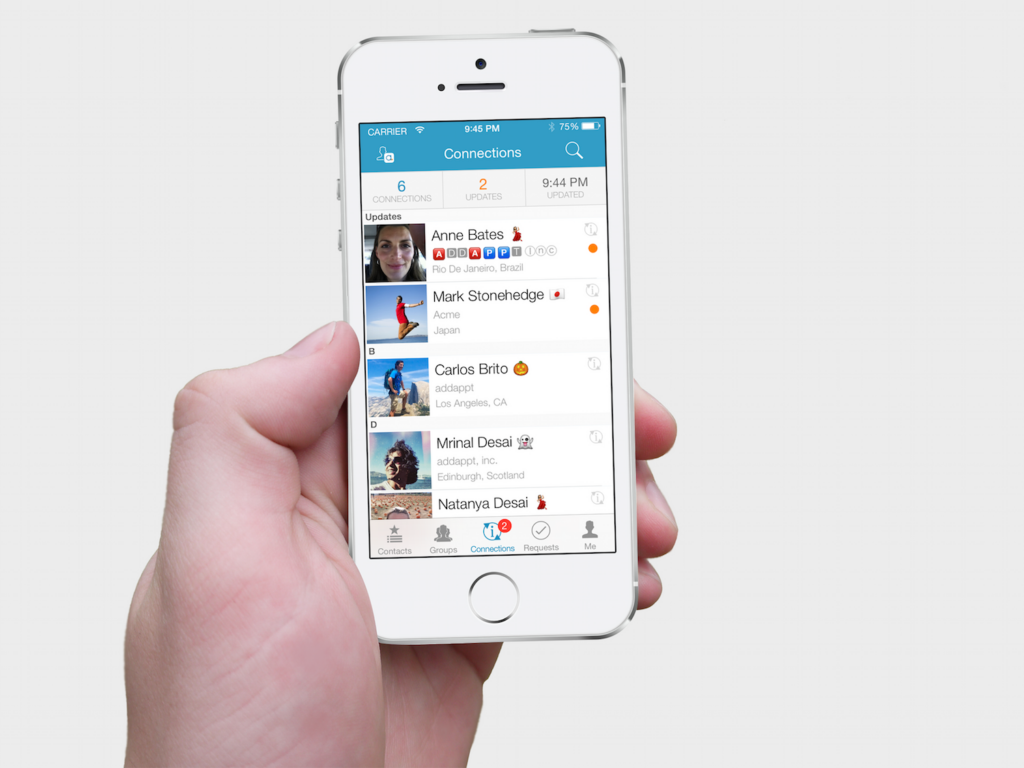 If you are a long-time businessman, we are sure that your contact list is very long, and there are multiple contact methods registered for each name. You have to manually update your list when one of them changes (for example, when someone changes their email address).
This is already a tiring and time-consuming task, but in order to do this, that person must notify you that they have changed their email address. Otherwise, you are using an outdated contact list. When was the last time you worked with such kind and thoughtful people?
Addappt eliminates this problem. If this app is installed on the mobile devices of everyone on your team, a change is synchronized in real time across all devices with the app installed. So, if a person's email address changes, it also changes on your device. This way, you always have an up-to-date contact list.
3. Hootsuite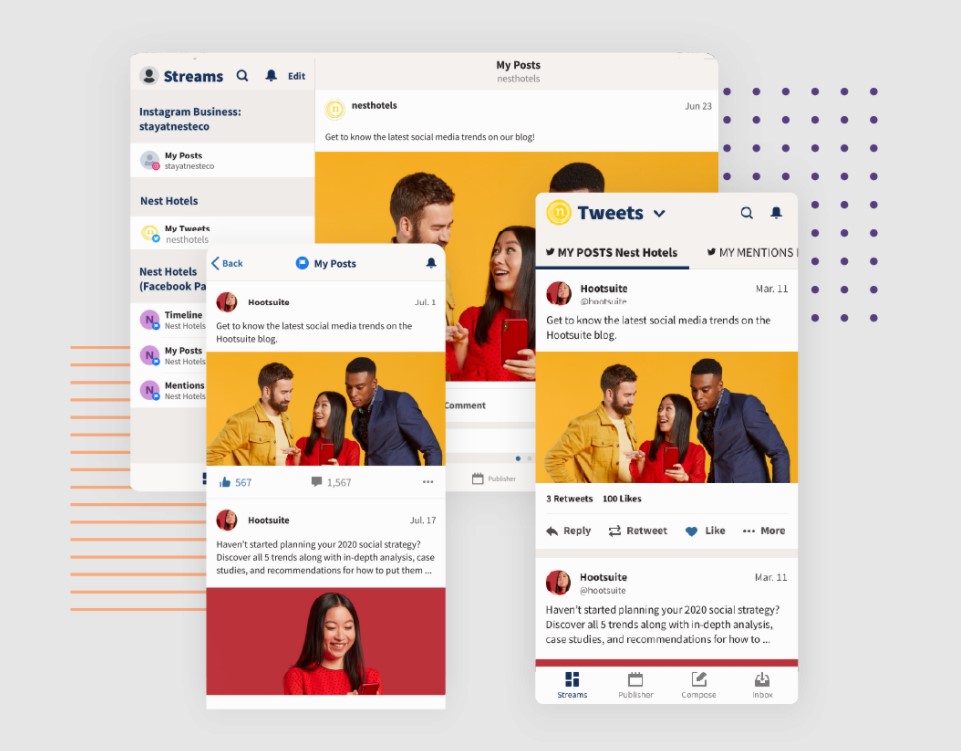 If you run your own business, you know how important it is to interact with customers. The easiest way to do this is to use social media: a properly crafted post can bring you hundreds of new potential customers in an instant.
The only problem here is that there are really too many social media platforms: Facebook, Twitter, LinkedIn, Instagram, TikTok, etc.
Dealing with each of them separately causes you to waste time. You have to send the post you have prepared by logging into each platform, and even this alone will cause you to lose minutes every day.
Hootsuite solves that problem. If you connect all your social media accounts to this application, you can broadcast a single message to all of them at the same time. Hootsuite can also show you how much interaction your social media posts are getting.
4. FlightTrack
Even if you don't own an international business, we're sure you fly frequently: every businessman has to travel sooner or later, and airplanes are the fastest way to do it. However, you should be willing to visit each airline's site to see a list of the flights and ticket prices that are most suitable for you.
Instead of doing this, you can simply use the FlightTrack application. With this app, you can see real-time departure times, delays and gate numbers. Simply enter where you want to go: the app takes care of the rest and even shows you what alternatives are available for cancelled flights.
5. Uber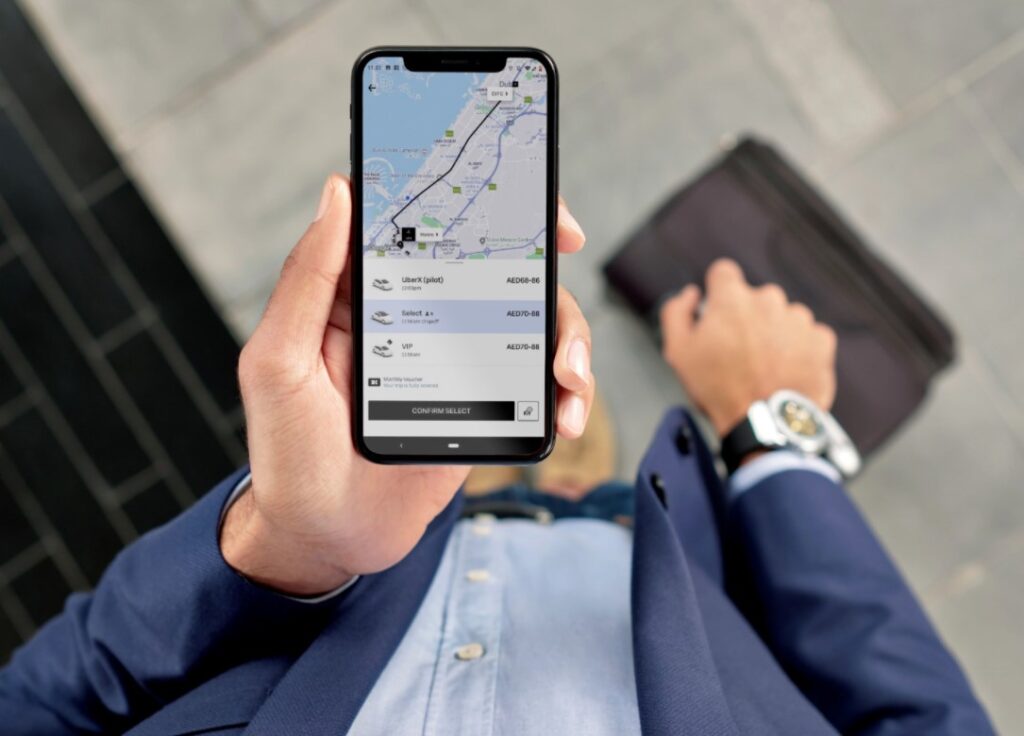 You don't have to fly everywhere: you can also prefer road transportation in the city. If, for some reason, you cannot drive your own car, you may prefer Uber instead of relying on taxis. This application makes it very easy to get from one place to another and allows you to choose according to your budget.
So, if you want an expensive luxury vehicle, no problem: Uber offers this option. Moreover, you can do everything from start to finish using just your phone. There are similar applications that you can use as alternatives, but none are as common as Uber and do not offer the same level of diversity.
6. LogMeIn
You got off the plane and on the way to a very important meeting, but you realized that you had forgotten your laptop with all the documents you need at home: if you use LogMeIn, you can prevent this scenario from turning into a disaster.
This application allows you to remotely connect to your desktop/laptop PC from anywhere in the world. You can copy files from your computer or run a specific application using just your mobile phone. It will even be possible to prepare a presentation on the remote computer and copy it to your phone.
7. CardMunch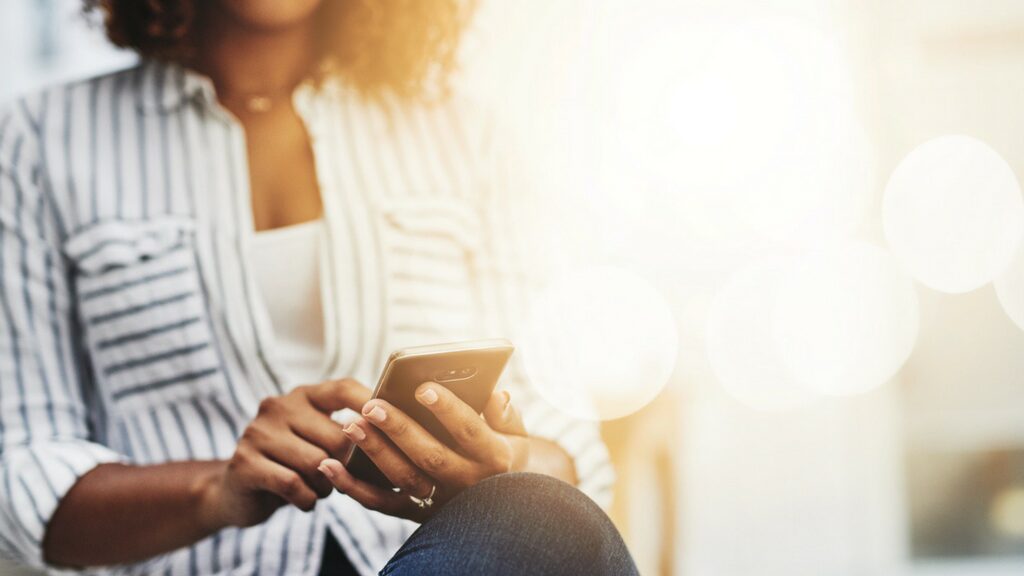 What does every businessman have most in his pocket? Business cards! We are sure that you get these cards wherever you go, and we are also sure that many of them are forgotten in your pocket. However, these cards can be the gateway to new potential customers.
By using CardMunch, you can make business cards much more "technological". With this application, you just need to take a photo of the card: all the information on it is automatically digitalized and copied. Now you can carry all business cards on your phone.