Cannabis
Tip & Tricks
Legalization Of Marijuana In Europe: Everything You Need To Know For Lovers Of Soft Drugs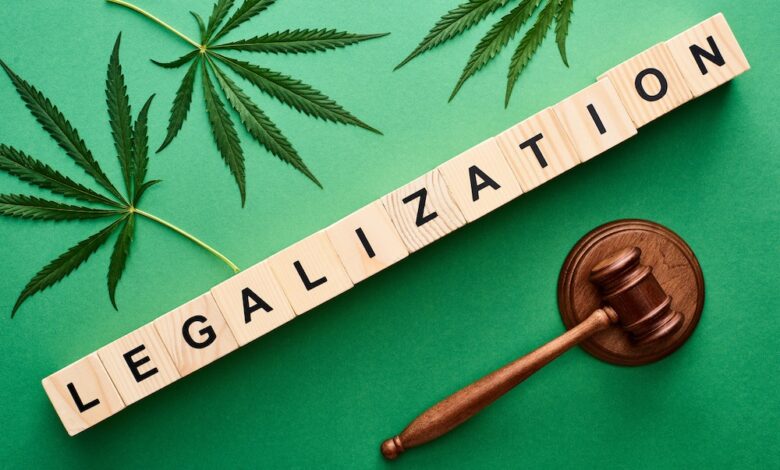 The legalization of marijuana in Germany is a fact. However, lovers of soft drugs should understand that we are talking primarily about medical cannabis. Since March 2017, cannabis has officially been used as a remedy.
However, when going to Germany, you should not count on the opportunity to visit a coffeeshop (an institution specializing in the sale of hemp and products from it), even in Berlin, as is available in the Netherlands, for example. On the other hand, marijuana smoking is decriminalized.
We propose to dot the i's on the legalization of marijuana in Germany. We will tell you what, to whom, in what quantity is it possible or not?
Legalization of medical marijuana in Spain and Germany
Cannabis has properties that allow you to treat a number of diseases and stop their symptoms. This list includes such severe or incurable diseases as cancer, multiple sclerosis, Alzheimer's disease, epilepsy, AIDS and others. However, it also has some serious side effects. This makes scientists still argue about the advisability of using hemp-based products for medicinal purposes.
And yet, a number of countries in the world and Europe today have already legalized the use of medical marijuana. Germany joined these countries in March 2017. Now medical marijuana can be bought in German pharmacies, but strictly by prescription. On free sale (without a prescription) are only drugs in which the content of tetrahydrocannabinol (a substance that is responsible for psychotropic effects) does not exceed 0.2%.
Important feature!  Before the legalization of medical cannabis, only a few of the seriously ill could count on receiving it, less than a thousand people in the whole of Germany. And they had to pay for such treatment themselves. After the entry into force of the relevant legislation, doctors were able not only to prescribe medical marijuana to all patients who really need it, but also to cover the costs of such treatment with medical insurance.
Thus, insurance companies can control the legality of a doctor's prescription. Many consider this to be a positive thing, since the risk of abuse and violation of medical ethics is excluded. It is also worth noting that different European countries have their own approach. For example, in Spain there are coffee shops, you can learn more about one of these by using weedmaps barcelona which you can find at this website.
With this, you will be able to find the very best coffeeshops in Barcelona without any hassle. And we will help you with this. In order to find a suitable place, go to our website, where you will find all the places where coffeeshops are located. Also, you will need to issue a special invitation to get there.
Marijuana use in Germany and Spain, in terms of the law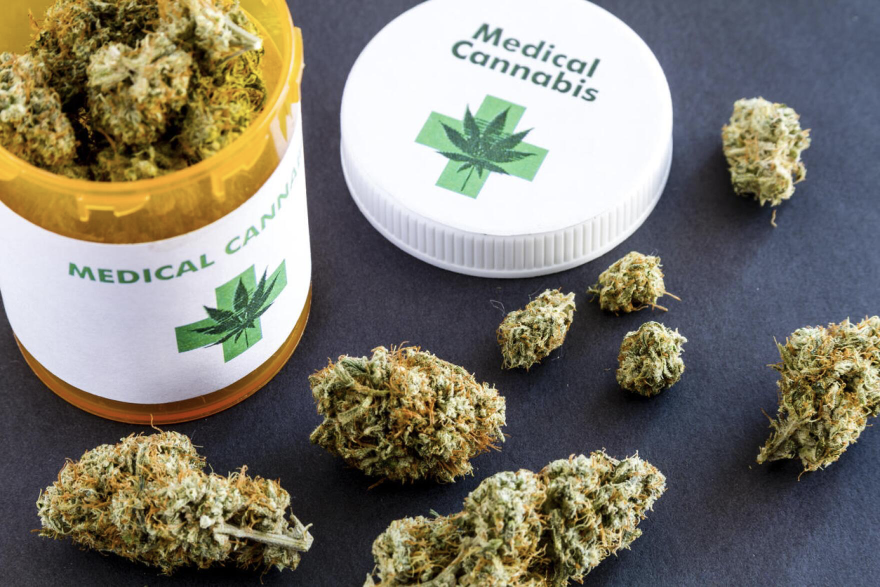 If everything is quite clear with medical cannabis, then the average layman is interested in the question: is it possible to smoke marijuana without medical indications and is there a criminal  penalty for this ?
Today, in Germany, marijuana smoking is decriminalized and there is no threat of criminal punishment for a joint. And the police don't go after ordinary consumers to issue fines or charge them. Whom law enforcement officers really pay attention to is smugglers and traders of marijuana and other types of soft or hard drugs in large quantities.
Recall that it is impossible to officially buy marijuana in Germany for personal consumption in an institution such as a coffeeshop or any other. The cultivation of cannabis by individuals, even for personal consumption, is also prohibited. Thus, soft drug users can count on replenishment of their supplies during trips abroad (the Netherlands, for example) or as a gift from acquaintances who make such trips. But by no means in large batches.
Important! Each federal state in Germany has its own laws that provide for a small amount of cannabis that you can carry with you without criminal consequences. And this "small amount" in numerical terms varies significantly in different regions, which should be taken into account when traveling around the country.
Thus, in Berlin, the permissible amount of possession of marijuana for personal consumption is up to 15 g. In Munich and Brandenburg – up to 6 g, and in the northern state of Schleswig-Holstein – up to 30 g.
The mood in society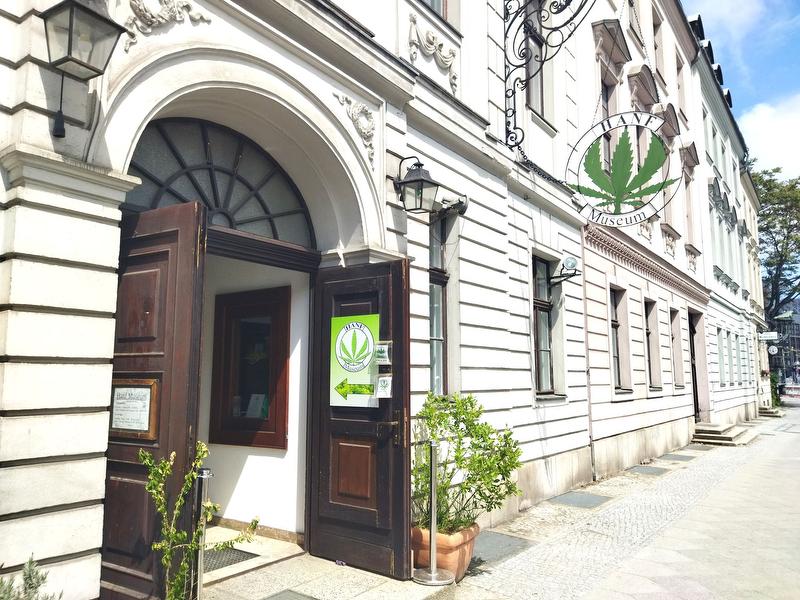 It should be noted that there have always been many supporters of the full legalization of soft drugs in Germany. Evidence of this is the annual Hemp parade in Berlin, which has already been held more than 20 times. Among the slogans of its participants are "Give coffeeshops!", "Legalize all over the world", etc.
Moreover, even before the legalization of medical marijuana in Germany, there was already a single, but legal cannabis plantation. It was smashed at the Berlin Hemp Museum, founded in 1993 by the Cannabis Parade Union. The corresponding permission for cultivation was issued by the Office for Medicinal Products. The goal is purely educational. This mini-plantation is carefully guarded, including with the use of video surveillance systems, and over the past years, the annual crop obtained on its area has been destroyed.
In modern Germany and today there is no consensus. It is conditionally possible to divide regions into more conservative ones, where the majority of residents are opponents of even medical marijuana, and actively progressive regions that advocate the full legalization of soft drugs, since the latter see this as a way to solve existing problems with various addictions of the population, and also see this as a new budget replenishment source. What is the solution to addiction problems?
According to the results of various studies in 2019, after the decriminalization of marijuana smoking, the following changes were identified: the number of young people (18-26 years old) consuming marijuana increased 3 times (the consumption leader is Berlin); the use of hard drugs has been significantly reduced, and the use of tobacco products and alcohol has reached minimum levels.
Interesting!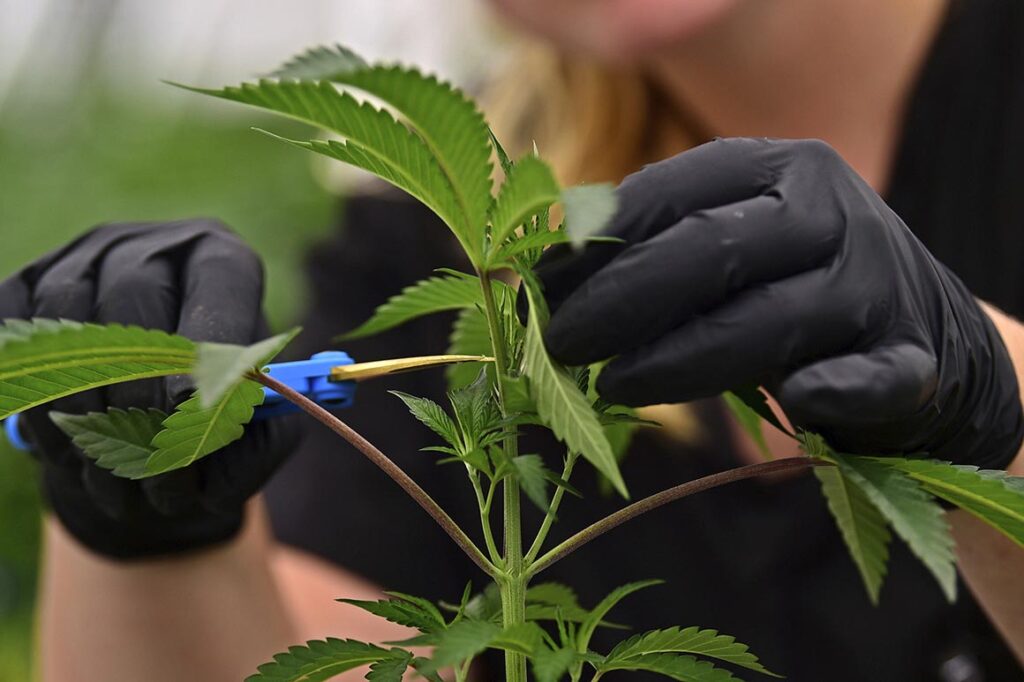 Several years ago, the Union of German Criminal Police Officers (BDK) supported the legalization of cannabis consumption, its possession and sale. Its chairman, André Schulz, issued a lengthy statement citing many factors in support of the decision. In particular, he noted the following:
the historically formed ban on cannabis is irrelevant in modern realities and has shown itself to be inappropriate;
the created system stigmatizes people and makes them criminals for completely minor offenses (meaning the personal use of marijuana);
an underground criminal structure that makes money on marijuana, as a result, receives huge funds to finance more serious and serious crimes, including terrorism.
The fact that the German police support the legalization of marijuana can be called non-standard even for international practice. And this is the best illustration of the existence of different opinions and sentiments on this issue in German society.