Travel
Experience Top 10 Family-Friendly Destinations in Boston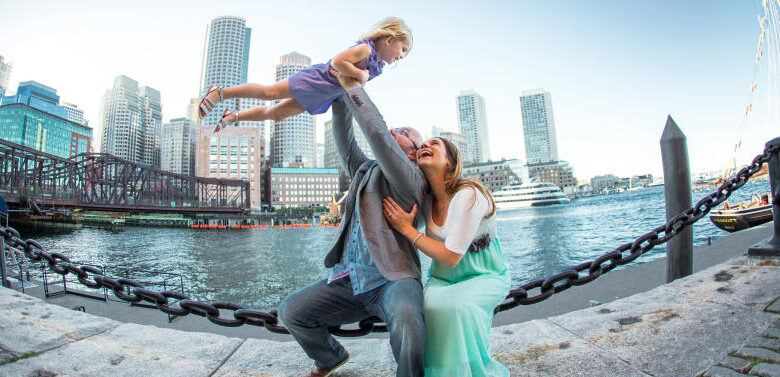 Boston, being the first and the oldest city in colonial America, no other city holds such incredible history as Boston. One who wants to get a sense of that history should definitely not miss all the landmarks, monuments, and memorials around the city. And to make the most of it, let's cast aside your luggage and explore hassle-free and be off the hook through dropping-off your luggage in luggage-stores Boston.
In Boston, luggage storage facilities are there, like Vertoe which will provide you to explore the city hands-free, by giving you quick, safe, and easy storage options for hours or even days as per your convenience.
Vertoe has numerous luggage store Vertoe Boston locations in Boston being the closest and most secured ones, which means you can safely stow away your belongings. So, adventure through the city is hassle-free!
Here are our top favorite picks that you can explore during your visit to Boston. 
1. Freedom Trail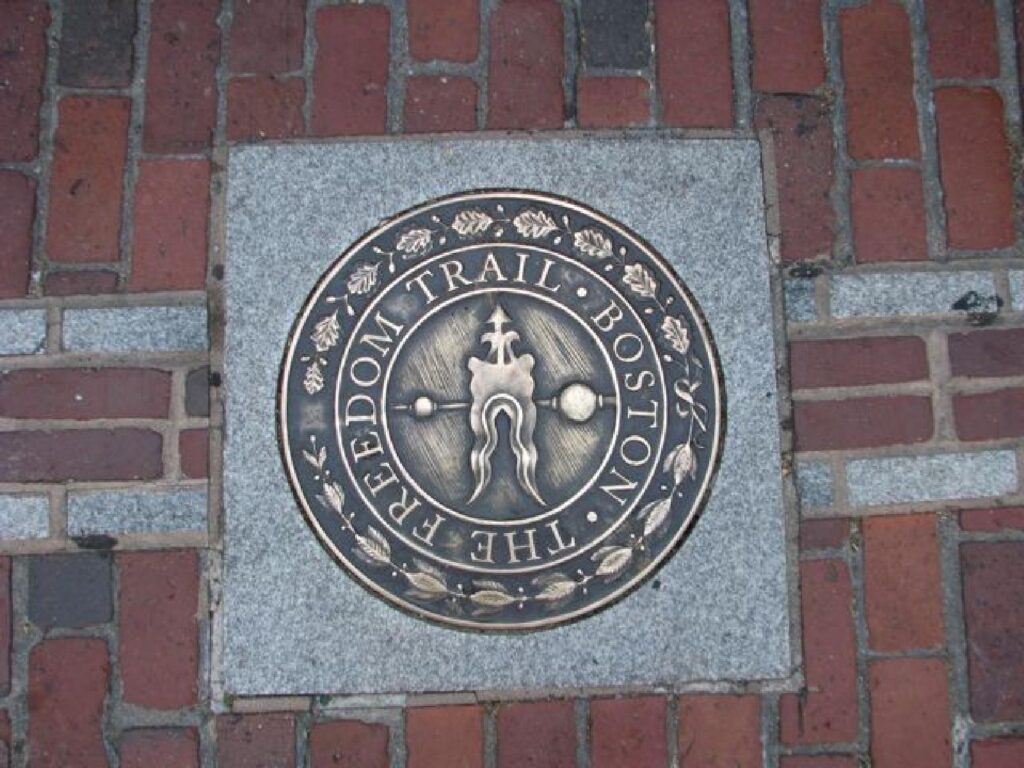 Those who truly wish to sense revolutionary history should follow the red- brick road, the 2.5 miles Freedom Trail. It's best for the slightly older (5+ years/ more) crowd, having 16 historically relevant locations along the trail which are well marked and could be followed easily on your own with an ideal strategy, including the Paul Revere House, Old State House, Old North Church, and site of the Boston Massacre hold some of the essential histories.
2. Faneuil Hall Marketplace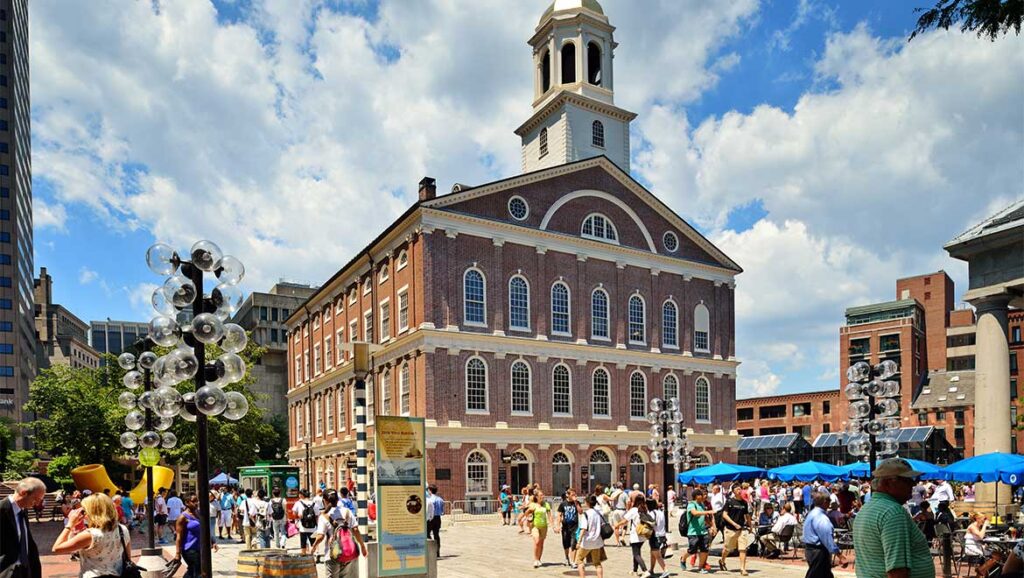 At this historical and cultural landmark, you'll get the taste of Old Boston. Families can combine sightseeing, shopping, and can have some of the tastiest food in Boston at Faneuil Hall. Besides the historical trail, here you may go shopping for books and toys and dine on international cuisine in Quincy Market.
3. Museum of Science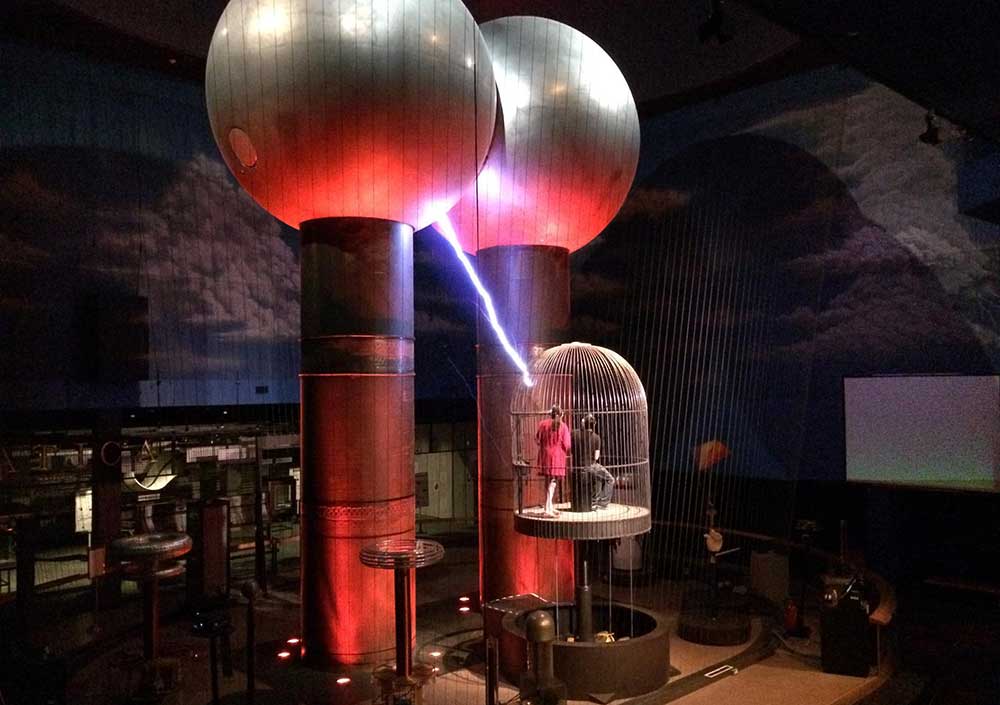 With hundreds of interactive exhibits to choose from, there's no way to see it all in one day, so make a list of yours to visit this riverside museum. Each exhibit touches on a new topic, whether it's outer space, animal science, or the physics of light. 
4. Fenway Park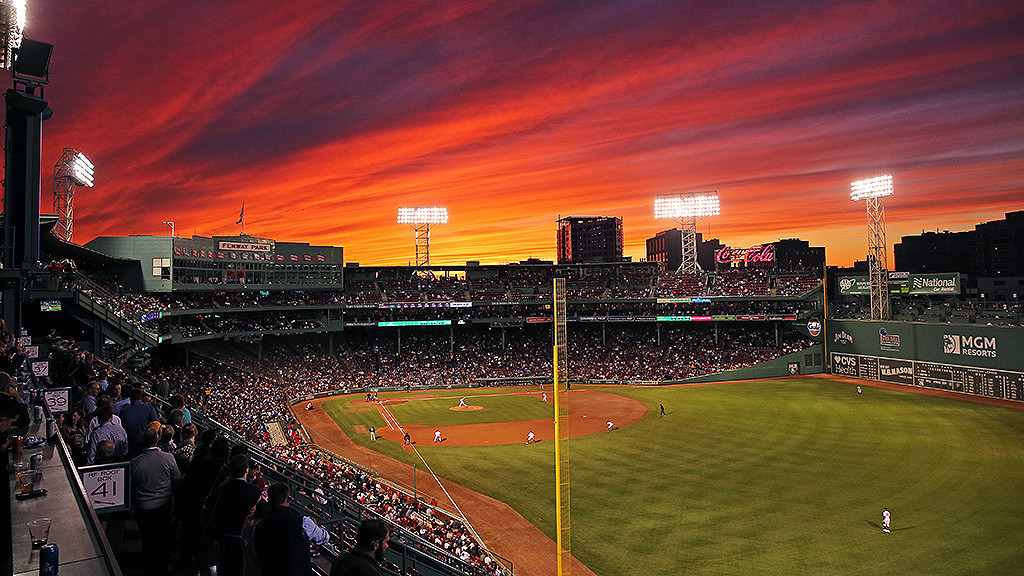 The fandom for baseball has only grown since the Boston Red Sox broke their excruciating 86 year losing streak and won the 2004 World Series. The Red Sox have played in Fenway Park since 1912, making it the oldest ballpark in Major League Baseball. Even if you don't consider yourself a fan of America's favorite pastime, a trip to see Fenway's Emerald Fields is one of the essential Boston experiences on our list. 
5. Boston Harbor Islands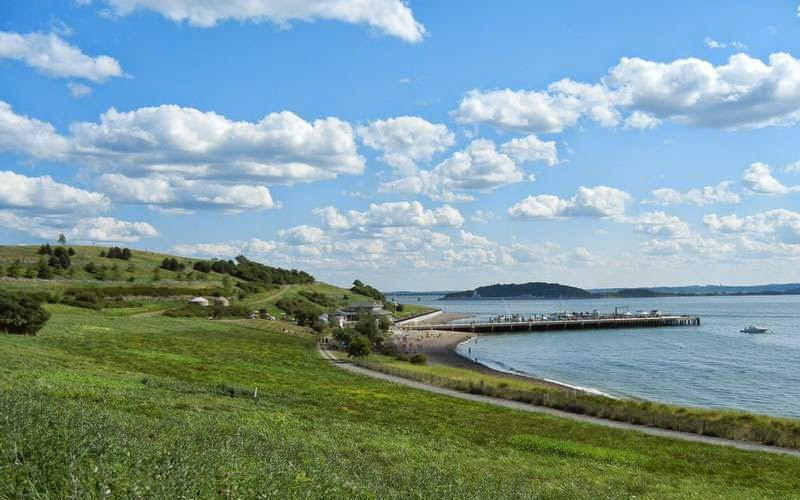 Fantasizing about an island vacation, you've come to the right place. It consists of 34 islands, many of which are open for trail-walking, bird-watching, camping, kayaking, and swimming. Also, explore a 19th-century fort at Georges Island, walk the trails and lounge on the beach at Spectacle Island, or climb to the top of Boston's iconic oldest lighthouse at Little Brewster. The Harbor Islands offer a unique opportunity for outdoor adventure- and there's a quick boat ride from downtown Boston.
6. Charles River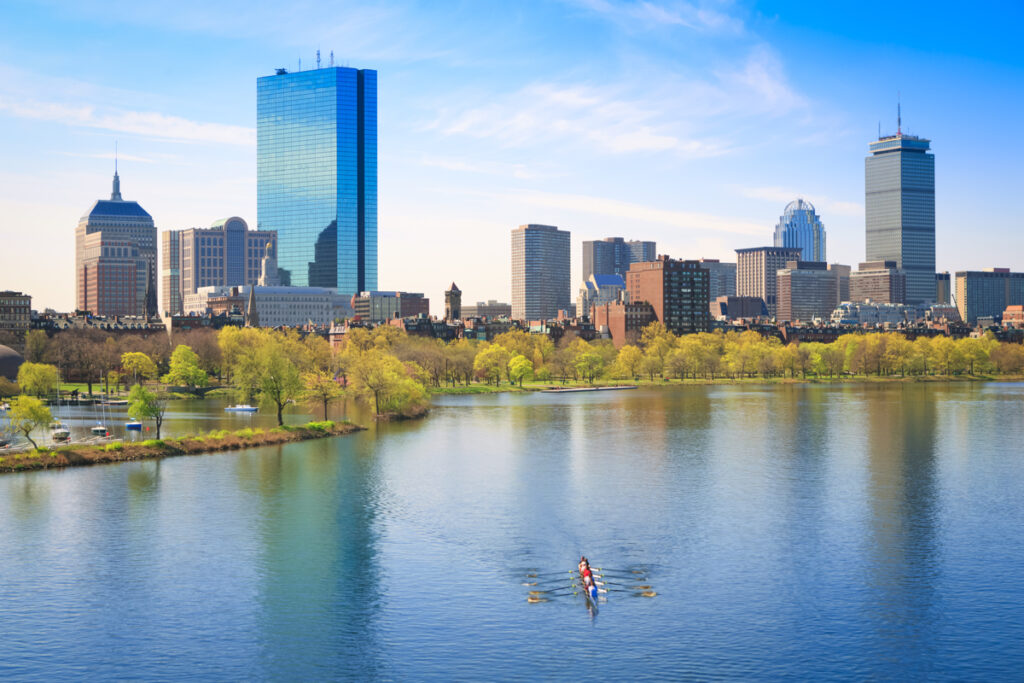 When we talk about the 'waterfront,' we're usually talking about Boston Harbor. But there's a second, equally appealing waterfront along Charles River. It is almost 3 miles along the Boston shore of the Charles River, and the paths along the river are ideal for bicycling, jogging, or walking as it is far away from the hustle and bustle of the city. The sparkling river, sounds of the birds, smell of the wind, it just flatters the visitors by its beauty of greens.
7. Cambridge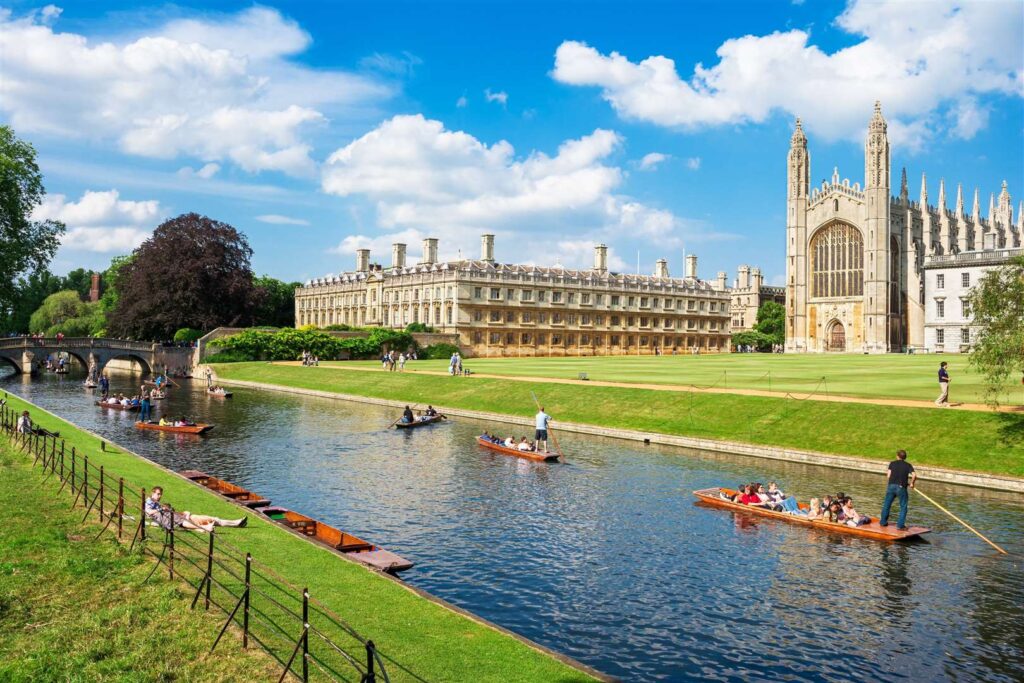 Just across the Charles River from Boston are two of the world's most prominent universities: Harvard and MIT. But families will find much more than higher learning in Cambridge. After a stroll through the Harvard campus, with its daunting libraries and air of knowledge, pay a visit to the Harvard Museum of Natural History. Harvard Square is also home to the World's Only Curious George Store, full of books and gifts themed around everyone's favorite mischievous monkey. 
8. Boston Common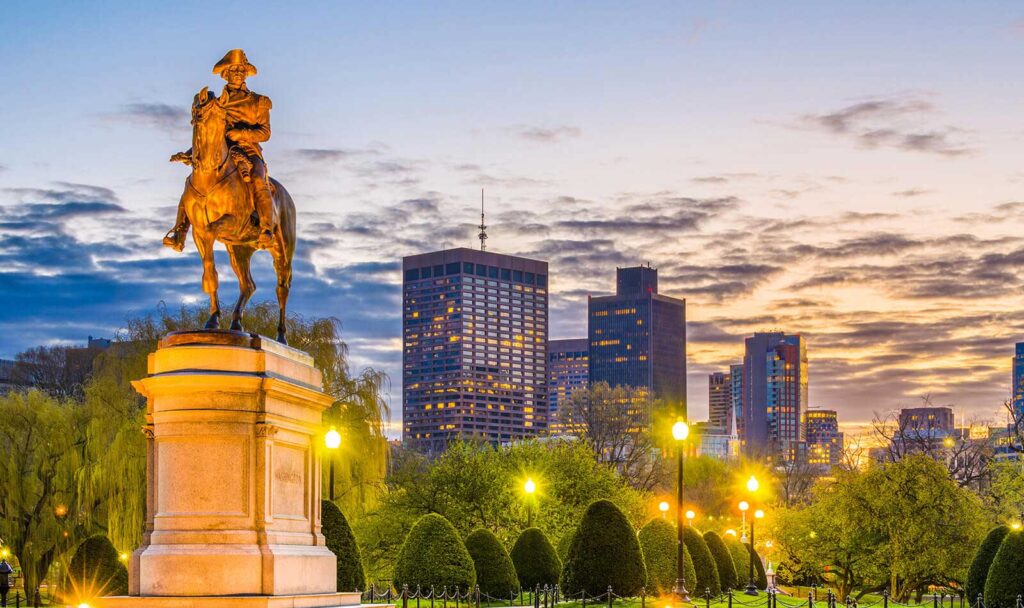 As the oldest park in the country, built-in 1634, it has a rich history of revolutionary speeches, protests, and riots—Martin Luther King, Jr, Gloria Steinem, and Pope John Paul II has stood center stage here. Today, visitors splash and ice skate on the Frog Pond and stroll along tree-shaded paths. Cross the street to visit the Public Gardens and take a ride on the famous swan boats.
9. Prudential Skywalk Observatory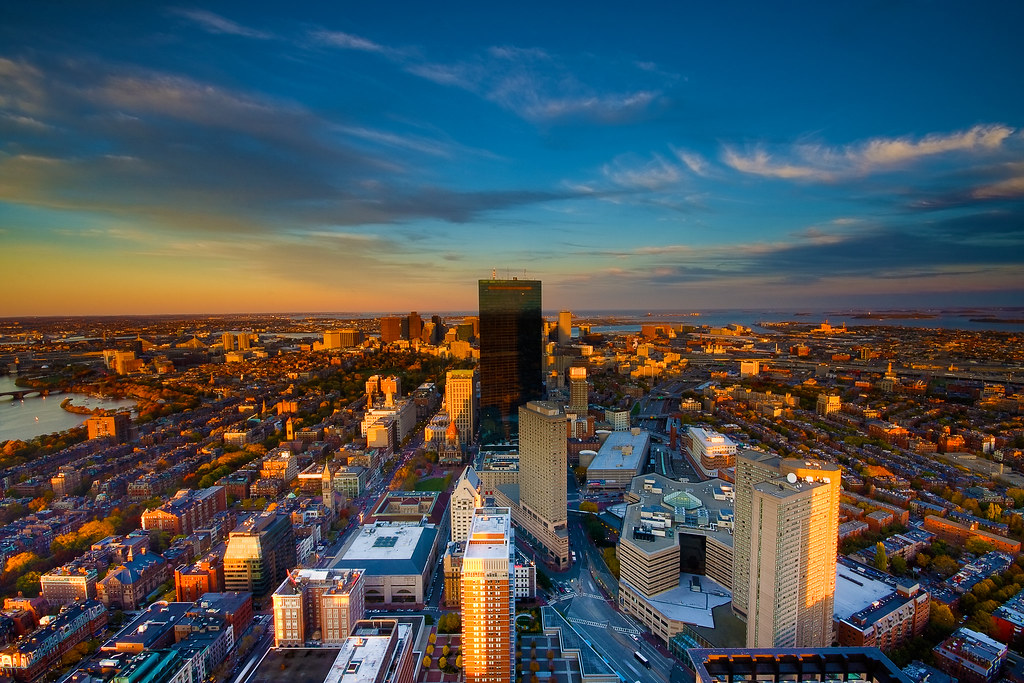 A much newer development than most of Boston's landmarks is the Skywalk Observatory. Traveling up 50 floors of the Prudential Center to take in Boston from this 360-degree observation deck. An audio tour will help point out places of historical importance, and telescopes can lend you a closer look. It's the perfect way to get a fresh perspective on your old city or to see all of Boston for the first time.
10. Beacon hills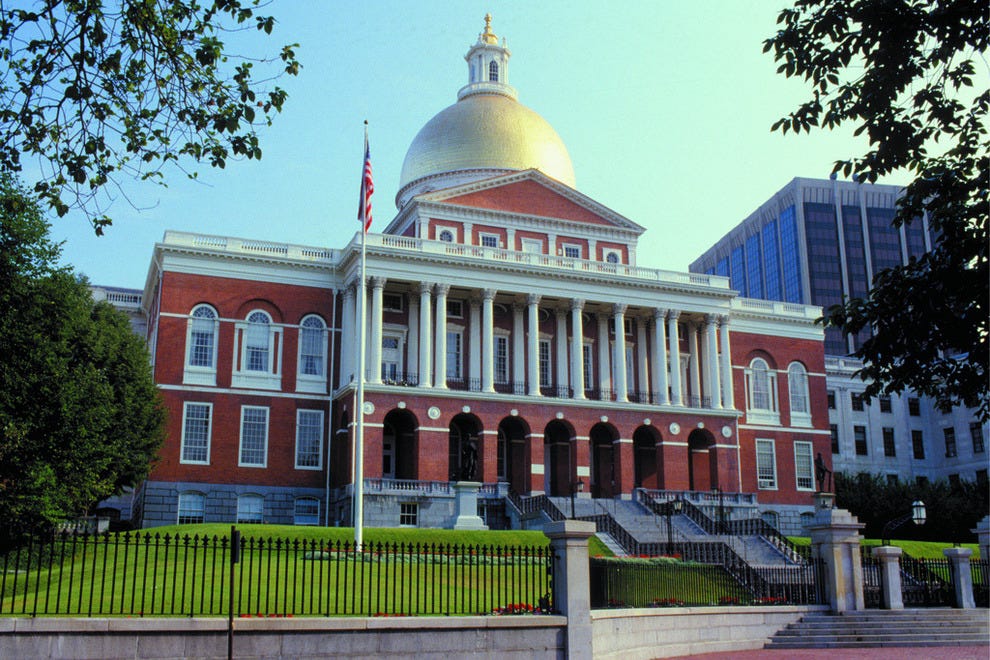 For a picturesque walk, visit the Beacon Hill, a charming neighborhood. It's hard to beat the utter loveliness of the place: the narrow cobblestone streets lit with gas lanterns; the distinguished brick townhouses decked with purple windowpanes and blooming flower boxes; streets such as stately Louisburg Sq that capture the neighborhood's grandeur. The commercial street that traverses the flat of the hill – Charles St – is Boston's most enchanting spot for browsing boutiques and haggling over antiques.