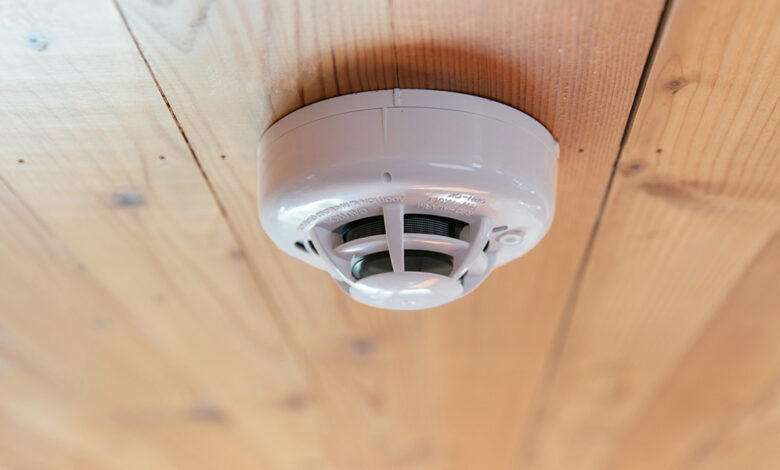 There are many devices and tools you can buy for your house. And some of them are a bit more essential than others. For example, paying a lot of money for buying a new toaster isn't as vital as getting a more costly, high-quality smoke detector. It is good to have a nice toaster but unlike a smoke detector, it can't save your life. Fire alarms can detect fire starting in your house much sooner than you can notice it. And having a quality one can be crucial in some cases. So let's talk about the best home fire alarms to buy in 2023.
1. First Alert BRK 3120B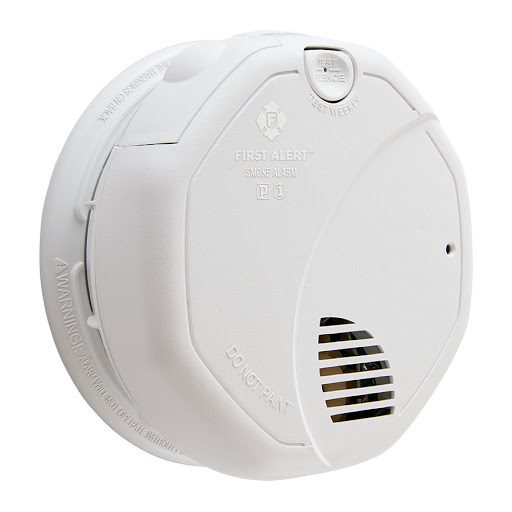 The fact that this home fire alarm is very cheap and has a pretty simple design might confuse you. But it is a high-quality one, and there are many satisfied users of this detector out there. Technology has improved so much throughout the years, so every product is getting a more complex replacement. But that doesn't mean new products are necessarily better. The main goal for these alarms is to detect smoke and notify about it, and even these simple ones can do this job adequately. First Alert BRK 3120B has different sensors, so it is great at noticing the fire in your house. It is that sensitive that sometimes it will even inform you about your popcorns getting slightly burned. This smoke detector has a helpful feature that allows the air to reach the alarm from any side. And this can be very helpful in detecting something that has just caught fire and preventing much bigger damage. It informs you when its battery runs out, so you don't have to worry about the alarm going off and not working when needed. Of course, if you're big on aesthetics, this detector might be too boring for you due to its simplicity. But for most people, it is just fine. It comes with 10 years warranty and has thousands of satisfied customers.
2. Kidde smoke and carbon monoxide alarm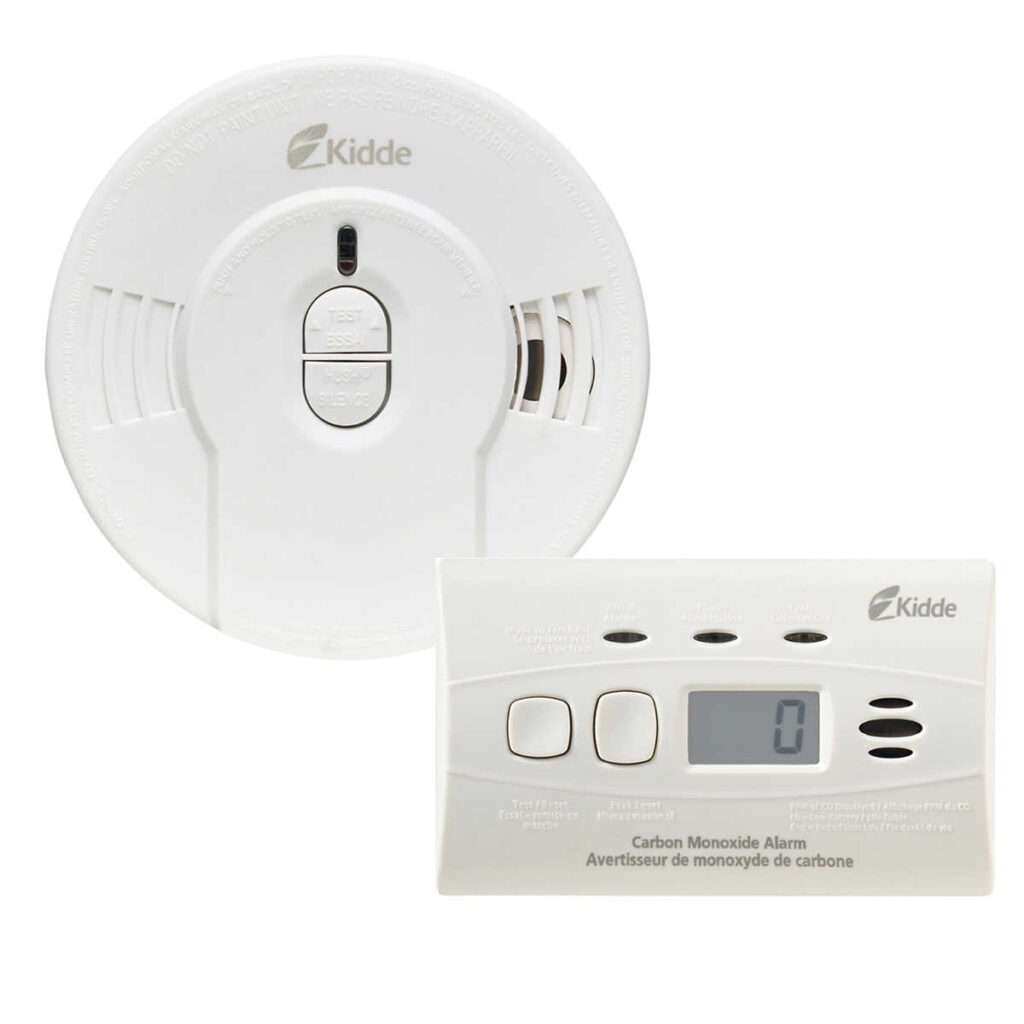 This Kidde alarm can detect both smoke and carbon monoxide. It is a great property that can make you feel more secure and don't worry about these external factors jeopardizing your safety. It has ionization sensors that enable this alarm to detect smoke very fast and inform you about potential danger. In cases when this detector notices fire it makes a very loud sound. The good thing is that the sound varies depending on the cause that activates it. So you can instantly know what is going on. Of course, there is a possibility that sometimes the alarm will turn on for some other reason that doesn't include danger. In those cases, you can silence the alarm and move on with your day.
3. X-sense SD03 smoke detector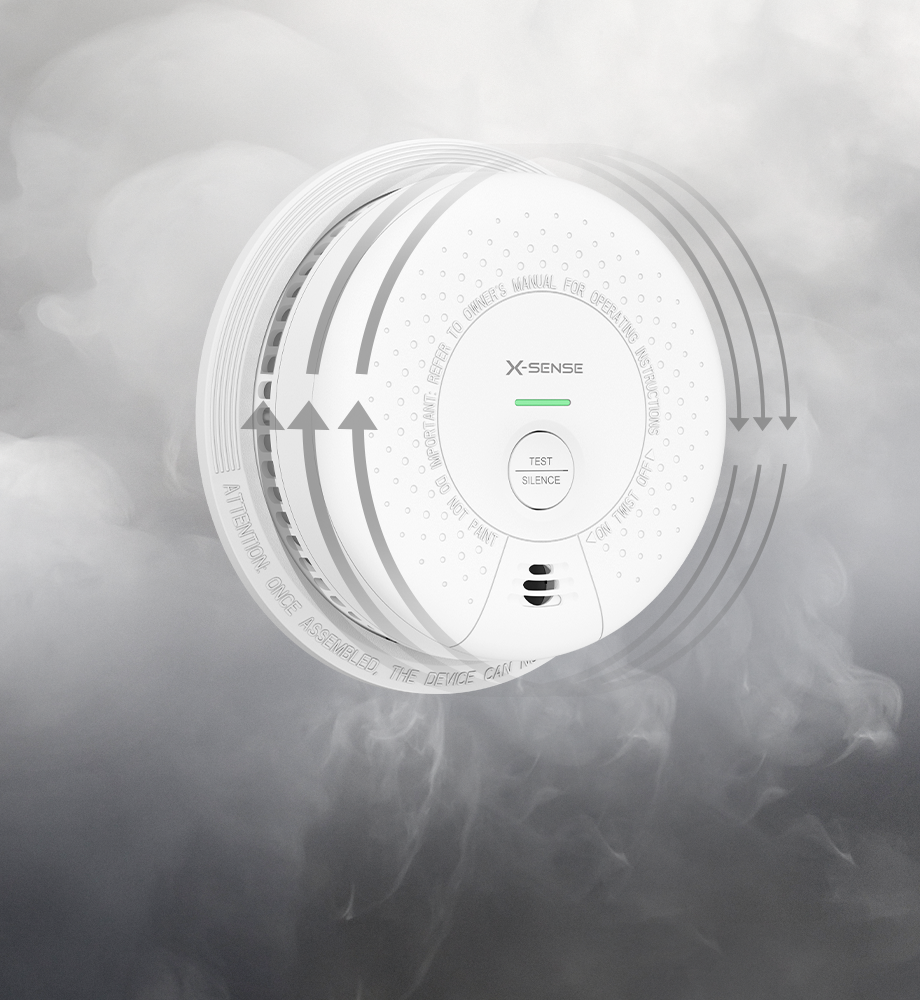 X-Sense offers various types of X-sense smoke alarms. The main property of the X-sense SD03 smoke detector is the battery lasting 10 years. It can be an excellent choice for everyone who is lazy and want to skip changing batteries every once in a while. Of course, you still have to do the maintaining and monthly check-ups to see if everything is working nicely. Also, if hardwiring the detector isn't an option for you, we recommend considering this one. It has an excellent price for its features. Although it is more than affordable, it comes with some advanced sensors that can detect different fire intensities. Another great thing about this detector is that it doesn't ring at just any sign of smoke. Maybe you got carried away and forgot about the toaster being on, but you don't have to worry about neighbors getting confused about your alarm ringing. It takes three samples of smoke before it starts to notify you, so you have the chance to take care of the mess before it happens.
4. Nest Smoke and Carbon Monoxide Alarm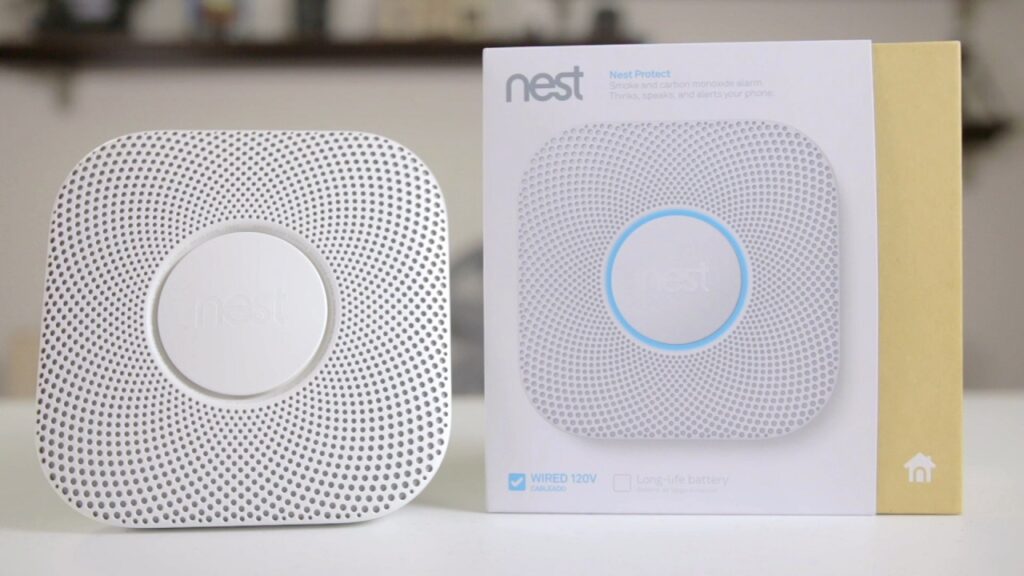 Every fire can be easily solved if you are present, but what if something starts happening when you're not at home. A Nest smoke detector is a smart alarm that can connect to your cellphone wireless. And then it sends notifications to your phone any time the smoke or carbon monoxide is detected. This can be extremely useful when something catches fire in your house, and you're currently out. In this case, you can act fast and call firefighters right away. Also, it informs you any time its battery runs out, so you can charge it in time and make sure it is always active and ready. Nest alarm can detect even the slightest hint of smoke, and inform you at the same moment. You'll always be up to the task.
5. Kidde Dual Sensor AC Hardwired Interconnect Smoke Alarm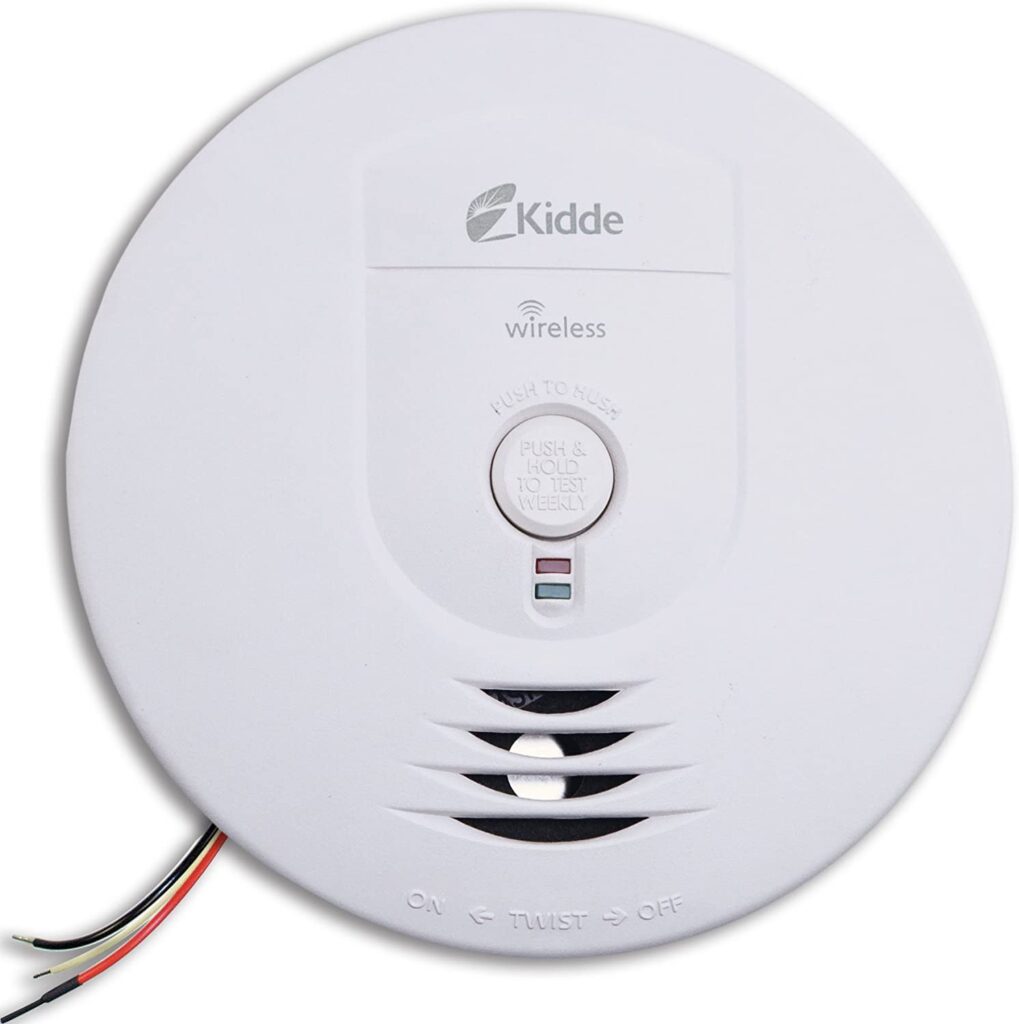 This Kidde Dual Sensor was named after the fact that it contains both types of fire sensors, ionization, and photoelectric ones. This combination is recommended for providing the best possible protection against fire. It is a hardwired alarm that is easy to install. It is also cost-effective, due to its quality and the fact it ensures maximum safety. A great thing about this smoke detector is that it has a battery backup. This feature can come in handy when a power failure occurs. You don't need to worry about fire in these situations, because this Kidde fire alarm got you covered. There is also a button you can use when the alarm starts to ring for no obvious reason. It has a simple design that can fit into any space, without being too tacky. It is a great product that will protect you and your family for years.
Conclusion
Smoke detectors are essential devices in every household. They can protect you from fire, and also prevent bigger damage from happening. There are many good ones on the market, but you should try to do your research and find a high-quality one. If you're often out of the house you should consider getting the one that can send a notification to your cellphone when something unexpected happens. A good fire alarm will be your house guardian and protect you and your family for a long time.